Artist:
Nanase Hikaru
Circle Size:

Approach Rate:

Title:
Fan Rinin
HP Drain:

Star Difficulty:

(3.39)
Creator:
JauiPlaY
Accuracy:

Length:
1:27 (1:26 drain)
Source:
Infinite Stratos
Genre:
Anime (Instrumental)
BPM:
120
Tags:
is ost
User Rating:
Success Rate:
Points of Failure:


(graph is accumulative, based on % at fail/retry)

20.8% (10762 of 51820 plays)

Submitted:
Ranked:
May 21, 2011
Jul 9, 2011
Rating Spread:

Favourited 37 times in total

Users that love this map: pthcross, [yuyu]Coolish-w-, Ayucyndi, popobby, momiji-e, huhu731395738, remiiii, P1cadorr, Pliavi, Malou64, owlet80552, asd1238868, 908234170, kannazuki no miko, timetoherouknow, wolala, Ziout, Suze Merry, jeanjacques, Zi 444 and many more!
Options:
This Beatmap's Thread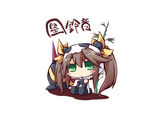 7th beatmap.
JauiPlaY's perfect Chinese class:
Lesson 1:
凰鈴音 - Huang Ling Yin
...okay i think something must be wrong with me.
anyway, enjoy!
Luerxa is in the lead! ()
Score
3,277,020 (100.00%)
Max Combo
383
300 / 100 / 50
291 / 0 / 0
Misses
0
Geki (Elite Beat!)
54
Katu (Beat!)
0
Mods
HD,DT
Top 50 Scoreboard
| | Rank | Score | Accuracy | Player | Max Combo | 300 / 100 / 50 | Geki | Katu | Misses | Mods | |
| --- | --- | --- | --- | --- | --- | --- | --- | --- | --- | --- | --- |
| #1 | | 3,277,020 | 100.00% | Luerxa | 383 | 291&nbsp&nbsp/ 0 / 0 | 54 | 0 | 0 | HD,DT | Report |
| #2 | | 3,274,720 | 100.00% | Uryuwei | 383 | 291&nbsp&nbsp/ 0 / 0 | 54 | 0 | 0 | HD,DT | Report |
| #3 | | 3,273,520 | 100.00% | Yuleiyu | 383 | 291&nbsp&nbsp/ 0 / 0 | 54 | 0 | 0 | HD,DT | Report |
| #4 | | 3,273,520 | 100.00% | Rizzo | 383 | 291&nbsp&nbsp/ 0 / 0 | 54 | 0 | 0 | HD,DT | Report |
| #5 | | 3,273,520 | 100.00% | Takei Hisa | 383 | 291&nbsp&nbsp/ 0 / 0 | 54 | 0 | 0 | HD,DT | Report |
| #6 | | 3,263,821 | 99.77% | sprItzEr | 383 | 290&nbsp&nbsp/ 1 / 0 | 53 | 1 | 0 | HD,DT | Report |
| #7 | | 3,260,886 | 99.54% | thelewa | 383 | 289&nbsp&nbsp/ 2 / 0 | 52 | 2 | 0 | HD,DT | Report |
| #8 | | 3,260,540 | 99.77% | yuugeki1234 | 383 | 290&nbsp&nbsp/ 1 / 0 | 53 | 1 | 0 | HD,DT | Report |
| #9 | | 3,260,281 | 99.77% | Asai Kei | 383 | 290&nbsp&nbsp/ 1 / 0 | 53 | 1 | 0 | HD,DT | Report |
| #10 | | 3,259,390 | 99.54% | SiLviA | 383 | 289&nbsp&nbsp/ 2 / 0 | 52 | 2 | 0 | HD,DT | Report |
| #11 | | 3,257,462 | 99.54% | Stgk | 383 | 289&nbsp&nbsp/ 2 / 0 | 53 | 1 | 0 | HD,DT | Report |
| #12 | | 3,252,610 | 98.85% | Diulenomo | 383 | 286&nbsp&nbsp/ 5 / 0 | 50 | 4 | 0 | HD,DT | Report |
| #13 | | 3,251,422 | 99.77% | blednak | 381 | 290&nbsp&nbsp/ 1 / 0 | 53 | 1 | 0 | HD,DT | Report |
| #14 | | 3,248,806 | 99.54% | GladiOol | 383 | 289&nbsp&nbsp/ 2 / 0 | 52 | 2 | 0 | HD,DT | Report |
| #15 | | 3,245,541 | 99.08% | SASADUKA | 383 | 287&nbsp&nbsp/ 4 / 0 | 51 | 3 | 0 | HD,DT | Report |
| #16 | | 3,243,711 | 99.31% | Dungeon | 383 | 288&nbsp&nbsp/ 3 / 0 | 51 | 3 | 0 | HD,DT | Report |
| #17 | | 3,238,701 | 98.85% | iPad | 383 | 286&nbsp&nbsp/ 5 / 0 | 49 | 5 | 0 | HD,DT | Report |
| #18 | | 3,238,126 | 98.63% | Reisea | 383 | 285&nbsp&nbsp/ 6 / 0 | 48 | 6 | 0 | HD,DT | Report |
| #19 | | 3,234,194 | 98.17% | azuraer | 383 | 283&nbsp&nbsp/ 8 / 0 | 48 | 6 | 0 | HD,DT | Report |
| #20 | | 3,232,759 | 98.85% | flow | 383 | 286&nbsp&nbsp/ 5 / 0 | 50 | 4 | 0 | HD,DT | Report |
| #21 | | 3,228,681 | 98.40% | Aeven | 383 | 284&nbsp&nbsp/ 7 / 0 | 48 | 6 | 0 | HD,DT | Report |
| #22 | | 3,227,124 | 99.08% | Kaiverax | 383 | 287&nbsp&nbsp/ 4 / 0 | 50 | 4 | 0 | HD,DT | Report |
| #23 | | 3,226,626 | 98.85% | Les Discrets | 383 | 286&nbsp&nbsp/ 5 / 0 | 49 | 5 | 0 | HD,DT | Report |
| #24 | | 3,226,134 | 98.85% | Icsia | 383 | 286&nbsp&nbsp/ 5 / 0 | 51 | 3 | 0 | HD,DT | Report |
| #25 | | 3,222,970 | 98.63% | - G I D Z - | 383 | 285&nbsp&nbsp/ 6 / 0 | 49 | 5 | 0 | HD,DT | Report |
| #26 | | 3,220,265 | 98.17% | TimmyTimTims | 383 | 283&nbsp&nbsp/ 8 / 0 | 48 | 6 | 0 | HD,DT | Report |
| #27 | | 3,213,785 | 97.94% | Supy | 383 | 282&nbsp&nbsp/ 9 / 0 | 46 | 8 | 0 | HD,DT | Report |
| #28 | | 3,210,825 | 98.85% | silverL | 383 | 286&nbsp&nbsp/ 5 / 0 | 51 | 3 | 0 | HD,DT | Report |
| #29 | | 3,208,279 | 98.63% | haruurara222 | 383 | 285&nbsp&nbsp/ 6 / 0 | 48 | 6 | 0 | HD,DT | Report |
| #30 | | 3,207,435 | 98.11% | Id_Beat | 383 | 283&nbsp&nbsp/ 7 / 1 | 49 | 4 | 0 | HD,DT,SD | Report |
| #31 | | 3,204,661 | 97.48% | Tsunyan | 383 | 280&nbsp&nbsp/ 11 / 0 | 46 | 8 | 0 | HD,DT | Report |
| #32 | | 3,203,646 | 98.97% | vidya | 379 | 287&nbsp&nbsp/ 3 / 0 | 51 | 2 | 1 | HD,DT | Report |
| #33 | | 3,198,982 | 97.71% | xasuma | 383 | 281&nbsp&nbsp/ 10 / 0 | 46 | 8 | 0 | HD,DT | Report |
| #34 | | 3,195,691 | 97.25% | TMKoji | 383 | 279&nbsp&nbsp/ 12 / 0 | 46 | 8 | 0 | HD,DT | Report |
| #35 | | 3,194,368 | 98.17% | Hermatis | 383 | 283&nbsp&nbsp/ 8 / 0 | 47 | 7 | 0 | HD,DT | Report |
| #36 | | 3,194,320 | 98.17% | WubWoofWolf | 383 | 283&nbsp&nbsp/ 8 / 0 | 49 | 5 | 0 | HD,DT | Report |
| #37 | | 3,192,900 | 96.96% | Ziggo | 383 | 278&nbsp&nbsp/ 12 / 1 | 43 | 10 | 0 | HD,DT | Report |
| #38 | | 3,189,023 | 97.25% | H i S a G i | 383 | 279&nbsp&nbsp/ 12 / 0 | 48 | 6 | 0 | HD,DT | Report |
| #39 | | 3,181,573 | 97.02% | Coppola | 382 | 278&nbsp&nbsp/ 13 / 0 | 45 | 9 | 0 | HD,DT | Report |
| #40 | | 3,175,394 | 97.48% | Pandarix | 383 | 280&nbsp&nbsp/ 11 / 0 | 46 | 8 | 0 | HD,DT | Report |
| #41 | | 3,172,282 | 97.25% | Ilayu | 383 | 279&nbsp&nbsp/ 12 / 0 | 44 | 10 | 0 | HD,DT | Report |
| #42 | | 3,162,979 | 97.25% | White Lolita | 383 | 279&nbsp&nbsp/ 12 / 0 | 47 | 7 | 0 | HD,DT | Report |
| #43 | | 3,154,515 | 95.65% | N E K O | 382 | 272&nbsp&nbsp/ 19 / 0 | 40 | 14 | 0 | HD,DT | Report |
| #44 | | 3,153,563 | 97.08% | Froke | 379 | 279&nbsp&nbsp/ 10 / 1 | 45 | 7 | 1 | HD,DT | Report |
| #45 | | 3,150,141 | 96.11% | mlbyx29 | 383 | 274&nbsp&nbsp/ 17 / 0 | 42 | 12 | 0 | HD,DT | Report |
| #46 | | 3,146,132 | 96.79% | 5231_Kinoko | 383 | 277&nbsp&nbsp/ 14 / 0 | 42 | 12 | 0 | HD,DT | Report |
| #47 | | 3,145,853 | 96.11% | Soly | 383 | 274&nbsp&nbsp/ 17 / 0 | 43 | 11 | 0 | HD,DT | Report |
| #48 | | 3,145,291 | 96.56% | Dunois | 382 | 276&nbsp&nbsp/ 15 / 0 | 44 | 10 | 0 | HD,DT | Report |
| #49 | | 3,143,621 | 96.79% | KevstracK | 383 | 277&nbsp&nbsp/ 14 / 0 | 43 | 11 | 0 | HD,DT | Report |
| #50 | | 3,133,374 | 95.19% | -Wolfy- | 383 | 270&nbsp&nbsp/ 21 / 0 | 40 | 14 | 0 | HD,DT | Report |