Beatmap Listing » ICE - Parodia Sonatina -Grande-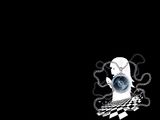 All suggestions and criticism are welcome. ^_^
Beatmap Design
Parodia Sonatina is a song about conflict and pain.
The beatmap expresses conflict through
progressive distortion
in the map structure, conditioning with several patterns and breaking them down at the right time to make the map more difficult to read. The beatmap expresses pain through the unforgiving HP drain rate and the sustained technical/mechanical difficulty. In comparison, the cytus versions of L1 and L2 are only difficult in terms of reading/pattern complexity.
I attempt my best to draw the song's picture and convey its emotion. I'm not yet skilled enough to be able to see the map accurately in the very eyes of a player and a mapper (I can't even pass 5* maps yet) soooo I suppose I'll git gud first. And then I can finally understand the psychology behind the gameplay and apply it to this map so I can finish it.
My work is still far from perfect.
progress: 25%
November 15, 2017:
+ Added rhythm placeholders for first half of var. II 1st verse.
November 11, 2017:
- Deleted all objects in the intro and var. I due to subpar quality. Will work on them after var. II is complete.
+ Added "var. I" and "var. II" markers in background.
+ Added blank "comboburst.png"
+ Completed var. II main melody.
November 10, 2017:
= hpDrainRate 5 -> 8.7
= Modified var. II main melody.
November 7, 2017:
= Finished var. II cadenza.
November 4, 2017:
= Modified var. II cadenza.
= Copypasted var. I 2nd verse into var. II. Will modify it to fit the music.
6.6* ->
= AR 9.4 -> 9.6
= Modified var. II octave trills + gliss.
6.54* -> 6.6*
= Decreased difficulty of var. II octave trills.
7.4* ->6.54*
November 1, 2017:
= CS 4.2 -> 3.6
+ Snuck in some interesting patterns for var. I - 2nd verse. Funny how the order in which I map parts of the song is all over the place. Literally.
=+ Editing and adding parts for var. I - 1st verse. (80% complete)
= Finally fixed it. It would help if there was a better way than fixing it note by note.
= Made the big mistake of snapping objects to 1/3, turning all 1/4 adjacent notes into 1/6 doubles.
October 31, 2017:
= More tweaks to var. II opening-to-chorus section.
October 30, 2017:
= Edited section from var. II opening to chorus.
= Fixed some mistakes (thanks to iSwitch).
October 29, 2017:
= CS 3.4 -> 4.2
= OD 6 -> 7
To prevent notelock on 1/6 stream sections (thanks to "My angel ranko" for pointing it out).
= Replaced some sections outside var II.
October 28, 2017:
= CS 4.7 -> 3.4
To complement the lower OD as well as nerf beautiful but ridiculously difficult patterns to a reasonable level. Might change CS and OD as I make further progress.
October 27, 2017:
= OD 10 -> 6
A base safety net, because this map has a ridiculous amount of note distance changes.
+ Added after-cadenza 1/6 stream sections.
October 24, 2017:
= Working on var. II opening atm. As the base, I will map everything around it.
Parts of the Song
var. I
var. II
Mods:
NierMatrixArc (ign)
Vaarka (ign)
Green tiger
iSwitch
UnNVus
henry11hei (ign)
SimpleSmile (ign)