Artist:
back number
Circle Size:

Approach Rate:

Title:
Happy End
HP Drain:

Star Difficulty:

(3.84)
Creator:
bossandy
Accuracy:

Length:
2:18 (2:18 drain)
Source:
ぼくは明日、昨日のきみとデートする
Genre:
Pop (Japanese)
BPM:
77
Tags:
バックナンバー tomorrow i will date with yesterday's you boku ha asu kinou no kimi to date suru こまつ なな 福士
User Rating:
Success Rate:
Points of Failure:


(graph is accumulative, based on % at fail/retry)

21.1% (1008 of 4770 plays)

Submitted:
Ranked:
Oct 9, 2017
Jan 19, 2018
Rating Spread:

Favourited 29 times in total

Users that love this map: Paku, -hawa-, Hi_Hello, ozziegasai, -Kotori-Chan-, qazw9530, Silent Rock, GTonic, Epiclol2003, MelonShip, bite you death, abdtoar, linda0301, FisiCr, kazkiz, NiceInde, -dallyeo-, xNicoya, metal epica, abarca and many more!
Options:
Modding / Discussion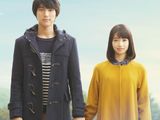 Disable SB and see the MV if you haven't seen this movie before!!!
Time to make a new map!!
Easy
100%
Normal
100%
Hard
100%
Insane
100% by me
StoryBoard
100% by Ametrin <3
2017/12/07 added new soft-hitnormal and soft-hitnormal2 Hitsounds
2017/12/19 added awesome SB in the map!
2017/01/07 some SB element added in the map! and artist rename!
REDOWNLOAD it plz!!!
All diffs finished!!!
All SB finished!
Thanks
Delis
for modding and first nomination!
Thanks
Lasse
for modding and second nomination!
About 4 years... finally another map qualified!!! QQ
dsvd is in the lead! ()
Score
5,337,715 (100.00%)
Max Combo
538
300 / 100 / 50
337 / 0 / 0
Misses
0
Geki (Elite Beat!)
87
Katu (Beat!)
0
Mods
HD,DT
Top 50 Scoreboard
| | Rank | Score | Accuracy | Player | Max Combo | 300 / 100 / 50 | Geki | Katu | Misses | Mods | |
| --- | --- | --- | --- | --- | --- | --- | --- | --- | --- | --- | --- |
| #1 | | 5,337,715 | 100.00% | dsvd | 538 | 337&nbsp&nbsp/ 0 / 0 | 87 | 0 | 0 | HD,DT | Report |
| #2 | | 5,335,415 | 100.00% | W33DPLAYS | 538 | 337&nbsp&nbsp/ 0 / 0 | 87 | 0 | 0 | HD,DT,PF | Report |
| #3 | | 5,335,315 | 100.00% | xasuma | 538 | 337&nbsp&nbsp/ 0 / 0 | 87 | 0 | 0 | HD,DT | Report |
| #4 | | 5,333,215 | 100.00% | b0bas | 538 | 337&nbsp&nbsp/ 0 / 0 | 87 | 0 | 0 | HD,DT | Report |
| #5 | | 5,332,927 | 99.80% | Lilily | 538 | 336&nbsp&nbsp/ 1 / 0 | 86 | 1 | 0 | HD,DT | Report |
| #6 | | 5,330,915 | 100.00% | Rizer | 538 | 337&nbsp&nbsp/ 0 / 0 | 87 | 0 | 0 | HD,DT | Report |
| #7 | | 5,328,863 | 99.75% | Salopenidas | 538 | 336&nbsp&nbsp/ 0 / 1 | 86 | 0 | 0 | HD,NC | Report |
| #8 | | 5,328,715 | 100.00% | mattagon | 538 | 337&nbsp&nbsp/ 0 / 0 | 87 | 0 | 0 | HD,DT | Report |
| #9 | | 5,328,615 | 100.00% | TCN | 538 | 337&nbsp&nbsp/ 0 / 0 | 87 | 0 | 0 | HD,DT | Report |
| #10 | | 5,327,441 | 99.80% | Grimsever | 538 | 336&nbsp&nbsp/ 1 / 0 | 86 | 1 | 0 | HD,DT | Report |
| #11 | | 5,326,315 | 100.00% | ChronoTrig | 538 | 337&nbsp&nbsp/ 0 / 0 | 87 | 0 | 0 | HD,DT | Report |
| #12 | | 5,326,027 | 99.80% | SweetWarrior | 538 | 336&nbsp&nbsp/ 1 / 0 | 86 | 1 | 0 | HD,DT | Report |
| #13 | | 5,324,419 | 99.80% | ZARAMEPAN | 538 | 336&nbsp&nbsp/ 1 / 0 | 86 | 1 | 0 | HD,DT | Report |
| #14 | | 5,322,487 | 99.80% | Flask | 538 | 336&nbsp&nbsp/ 1 / 0 | 86 | 1 | 0 | HD,DT | Report |
| #15 | | 5,317,305 | 99.60% | -Rizumi- | 538 | 335&nbsp&nbsp/ 2 / 0 | 86 | 1 | 0 | HD,DT | Report |
| #16 | | 5,309,103 | 99.60% | StreaminDemon | 538 | 335&nbsp&nbsp/ 2 / 0 | 86 | 1 | 0 | HD,DT | Report |
| #17 | | 5,303,904 | 99.60% | Kami_Kana | 537 | 335&nbsp&nbsp/ 2 / 0 | 85 | 2 | 0 | HD,DT | Report |
| #18 | | 5,294,261 | 99.41% | Piggey | 537 | 334&nbsp&nbsp/ 3 / 0 | 84 | 3 | 0 | HD,NC | Report |
| #19 | | 5,293,039 | 99.60% | lucasiturrarte | 538 | 335&nbsp&nbsp/ 2 / 0 | 85 | 2 | 0 | HD,DT | Report |
| #20 | | 5,290,215 | 98.62% | Skidayo | 538 | 330&nbsp&nbsp/ 7 / 0 | 80 | 7 | 0 | HD,DT | Report |
| #21 | | 5,290,076 | 99.21% | Gumi-Desu | 537 | 333&nbsp&nbsp/ 4 / 0 | 84 | 3 | 0 | HD,DT | Report |
| #22 | | 5,289,717 | 99.60% | teyi | 538 | 335&nbsp&nbsp/ 2 / 0 | 85 | 2 | 0 | HD,DT | Report |
| #23 | | 5,271,926 | 98.81% | jehlp | 538 | 331&nbsp&nbsp/ 6 / 0 | 81 | 6 | 0 | HD,DT | Report |
| #24 | | 5,264,513 | 99.16% | Sanctus | 538 | 333&nbsp&nbsp/ 3 / 1 | 83 | 3 | 0 | HD,DT | Report |
| #25 | | 5,243,179 | 97.82% | Tensku | 538 | 326&nbsp&nbsp/ 11 / 0 | 79 | 8 | 0 | HD,DT | Report |
| #26 | | 5,243,089 | 98.42% | Fixxis | 537 | 329&nbsp&nbsp/ 8 / 0 | 80 | 7 | 0 | HD,DT | Report |
| #27 | | 5,241,882 | 98.62% | turtlesmacker | 536 | 330&nbsp&nbsp/ 7 / 0 | 80 | 7 | 0 | HD,DT | Report |
| #28 | | 5,207,859 | 98.02% | Mxit | 537 | 327&nbsp&nbsp/ 10 / 0 | 80 | 7 | 0 | HD,DT | Report |
| #29 | | 5,192,509 | 98.22% | EMPNUTS | 538 | 328&nbsp&nbsp/ 9 / 0 | 79 | 8 | 0 | HD,DT | Report |
| #30 | | 5,140,013 | 96.64% | kazkiz | 537 | 320&nbsp&nbsp/ 17 / 0 | 73 | 14 | 0 | HD,DT | Report |
| #31 | | 5,113,999 | 95.45% | neil123 | 536 | 314&nbsp&nbsp/ 23 / 0 | 77 | 10 | 0 | HD,DT | Report |
| #32 | | 5,099,588 | 96.83% | BAKKALO | 538 | 321&nbsp&nbsp/ 16 / 0 | 77 | 10 | 0 | HD,DT | Report |
| #33 | | 5,094,861 | 96.04% | mirelli | 535 | 317&nbsp&nbsp/ 20 / 0 | 71 | 16 | 0 | HD,DT | Report |
| #34 | | 5,037,549 | 100.00% | [ Guardian ] | 538 | 337&nbsp&nbsp/ 0 / 0 | 87 | 0 | 0 | DT | Report |
| #35 | | 5,028,649 | 100.00% | FJMlol | 538 | 337&nbsp&nbsp/ 0 / 0 | 87 | 0 | 0 | DT | Report |
| #36 | | 5,023,469 | 99.41% | Paran- | 538 | 334&nbsp&nbsp/ 3 / 0 | 84 | 3 | 0 | DT | Report |
| #37 | | 5,010,916 | 99.80% | zhongjun | 537 | 336&nbsp&nbsp/ 1 / 0 | 86 | 1 | 0 | DT | Report |
| #38 | | 5,001,782 | 99.60% | Ale216 | 537 | 335&nbsp&nbsp/ 2 / 0 | 86 | 1 | 0 | DT | Report |
| #39 | | 4,989,028 | 99.21% | Nussegge | 537 | 333&nbsp&nbsp/ 4 / 0 | 83 | 4 | 0 | NC | Report |
| #40 | | 4,939,036 | 97.58% | l1mi | 538 | 325&nbsp&nbsp/ 11 / 1 | 77 | 9 | 0 | NC | Report |
| #41 | | 4,931,178 | 98.42% | snmop | 538 | 329&nbsp&nbsp/ 8 / 0 | 79 | 8 | 0 | DT | Report |
| #42 | | 4,823,761 | 97.63% | KODEF | 532 | 325&nbsp&nbsp/ 12 / 0 | 76 | 11 | 0 | DT | Report |
| #43 | | 4,781,422 | 100.00% | vaas9petr0v | 538 | 337&nbsp&nbsp/ 0 / 0 | 87 | 0 | 0 | HD | Report |
| #44 | | 4,776,022 | 100.00% | Smc | 538 | 337&nbsp&nbsp/ 0 / 0 | 87 | 0 | 0 | HD | Report |
| #45 | | 4,762,440 | 94.41% | qoot8123 | 535 | 310&nbsp&nbsp/ 24 / 1 | 68 | 17 | 2 | HD,HR | Report |
| #46 | | 4,738,346 | 99.16% | Mitteilung | 538 | 333&nbsp&nbsp/ 3 / 1 | 85 | 1 | 0 | HD | Report |
| #47 | | 4,730,799 | 99.41% | Tomelo | 536 | 334&nbsp&nbsp/ 3 / 0 | 84 | 3 | 0 | HD | Report |
| #48 | | 4,695,819 | 98.22% | Yukio_Cherry | 538 | 328&nbsp&nbsp/ 9 / 0 | 81 | 6 | 0 | HD | Report |
| #49 | | 4,693,407 | 98.42% | Air raid | 538 | 329&nbsp&nbsp/ 8 / 0 | 81 | 6 | 0 | HD | Report |
| #50 | | 4,693,183 | 98.96% | Aleeh | 538 | 332&nbsp&nbsp/ 4 / 1 | 84 | 2 | 0 | HD | Report |