This beatmap was submitted using in-game submission on Rabu, 22 Maret 2023 at 08.12.18
Artist:
The Idol Formerly Known As LADYBABY
Title:
Pinky! Pinky!
Tags:
KICM-1811 KICM-91810 KICS-93686 Japanese Metal Rock Jrock J-Rock Pop Jpop J-Pop King Records Beside U 金子理江 Rie Kaneko 黒宮れい Rei Kuromiya Mirsaaa
BPM:
196
Filesize:
32693kb
Play Time:
03:35
Difficulties Available:
Hard - 4Key (3,35 stars, 2111 notes)
I Trust You - 4Key (5,08 stars, 3316 notes)
Insane - 4Key (4,36 stars, 2725 notes)
Download: The Idol Formerly Known As LADYBABY - Pinky! Pinky!
Download: The Idol Formerly Known As LADYBABY - Pinky! Pinky! (no video)
Information:
Scores/Beatmap Listing
---------------
Rei Kuromiya and Rie Kaneko were the winners of the 2015 Miss ID. They debuted in Ladybaby with Ladybeard (a man crossdressing as a little girl, singing heavy metal parts). After Ladybeard left in 2016 the group was renamed in "The idol formerly known as Ladybaby", since then Rei and Rie relationship has become closer.

Until one day there was a conflict that made them break up at the end of 2017 (Rei left Ladybaby). They deleted all photos on their social media accounts. What's even sadder, a month after Rei left, Rie created a small project called "Trolleattroll" where there only 2 songs, one of which was titled "blues", in the music video Rie felt guilty and crying, she wanted say a sorry to Rei in that song.

After 5 years a mircale happened, they met again and kept their pinky promise! yes, this song is their last song before breaking up. And now (01.01.2023) they reunited with a new group "REIRIE".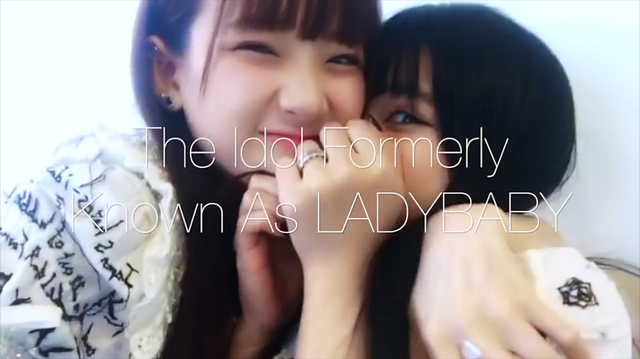 *Image source from "LADY BABY BLUE" MV
Thanks to
♥️ All Modders and Nominator ♥️
♥️ All Players ♥️

BG
(Album Cover)
MV
(Youtube)
PM me if you want to request LADYBABY/REIRIE beatmaps (any song, any diff, but 4k only for now)

pui pui pui pui pui pui pui pui pui pui pui pui pui pui pui pui pui pui pui pui pui pui pui pui pui pui pui pui pui pui pui pui pui pui pui pui pui pui pui pui pui pui pui pui pui pui pui pui pui pui pui pui pui pui pui pui pui pui pui pui pui pui pui pui pui pui pui pui pui pui pui pui pui pui pui pui pui pui pui pui pui pui pui pui pui pui pui pui pui pui pui pui pui pui pui pui pui pui pui pui pui pui pui pui pui pui pui pui pui pui pui pui pui pui pui pui pui pui pui pui pui pui pui pui pui pui pui pui pui pui pui pui pui pui pui pui pui pui pui pui pui pui pui pui pui pui pui pui pui pui pui pui pui pui pui pui pui pui pui pui pui pui pui pui pui pui pui pui pui pui pui pui

pui

pui pui pui pui pui pui pui pui pui pui pui pui pui pui pui pui pui pui pui pui pui pui pui pui pui pui pui pui pui pui pui pui pui pui pui pui pui pui pui pui pui pui pui pui pui pui pui pui pui pui pui pui pui pui pui pui pui pui pui pui pui pui pui pui pui pui pui pui pui pui pui pui pui pui pui pui pui pui pui pui pui pui pui pui pui pui pui pui pui pui pui pui pui pui pui pui pui pui pui pui pui pui pui pui pui pui pui pui pui pui pui pui pui pui pui pui pui pui pui pui pui pui pui pui pui pui pui pui pui pui pui pui pui pui pui pui pui pui pui pui pui pui pui pui pui pui pui pui pui pui pui pui pui pui pui pui pui