Artist:
USAO
Circle Size:

Approach Rate:

Title:
Miracle 5ympho X
HP Drain:

Star Difficulty:

(1.62)
Creator:
Mel
Accuracy:

Length:
1:51 (1:44 drain)
Source:
beatmania IIDX 21 SPADA
Genre:
Unspecified (Other)
BPM:
210
Tags:
frey sionkotori kokodoko ナウい 一年一片 frenchcore dubstep intensity fullerene kurokami gezo
User Rating:
Success Rate:
Points of Failure:


(graph is accumulative, based on % at fail/retry)

47.4% (7720 of 16279 plays)

Submitted:
Loved:
Dec 27, 2013
Nov 14, 2016
Rating Spread:

Favourited 606 times in total

Users that love this map: wongfung, Jerimaya, 0pen, CriticalDex, yuh25, Bonzomi, nobody-, KenZ, CrazyStar, flips30240, Aleppie, manzoi, Outeaux, lineqtxz, kairasu, Brett6455, Karukami, alexDaleITA, Penguinz, clairvoyant and many more!
Options:
This Beatmap's Thread
This map is in a LOVED state.
As such, it will not award any pp and leaderboards may be reset by the beatmap creator.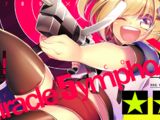 remtiw is in the lead! ()
Score
217,140 (100.00%)
Max Combo
136
300 / 100 / 50
136 / 0 / 0
Misses
0
Geki (Elite Beat!)
0
Katu (Beat!)
0
Mods
HD,HR,FL,PF
Top 50 Scoreboard
| | Rank | Score | Accuracy | Player | Max Combo | 300 / 100 / 50 | Geki | Katu | Misses | Mods | |
| --- | --- | --- | --- | --- | --- | --- | --- | --- | --- | --- | --- |
| #1 | | 217,140 | 100.00% | remtiw | 136 | 136&nbsp&nbsp/ 0 / 0 | 0 | 0 | 0 | HD,HR,FL,PF | Report |
| #2 | | 198,557 | 99.63% | Inuka | 136 | 135&nbsp&nbsp/ 1 / 0 | 0 | 0 | 0 | FL | Report |
| #3 | | 196,677 | 100.00% | hoku-4625 | 136 | 136&nbsp&nbsp/ 0 / 0 | 0 | 0 | 0 | None | Report |
| #4 | | 191,360 | 100.00% | Jay_Abrahell | 136 | 136&nbsp&nbsp/ 0 / 0 | 0 | 0 | 0 | HR | Report |
| #5 | | 190,600 | 99.63% | Gabrys2005 | 136 | 135&nbsp&nbsp/ 1 / 0 | 0 | 0 | 0 | HR | Report |
| #6 | | 189,835 | 99.26% | AriaLeena | 136 | 134&nbsp&nbsp/ 2 / 0 | 0 | 0 | 0 | HR,SD | Report |
| #7 | | 188,628 | 98.16% | EldarMaster10 | 136 | 131&nbsp&nbsp/ 5 / 0 | 0 | 0 | 0 | HR,FL | Report |
| #8 | | 187,977 | 100.00% | Chriszo | 136 | 136&nbsp&nbsp/ 0 / 0 | 0 | 0 | 0 | None | Report |
| #9 | | 187,937 | 97.79% | mirozze | 136 | 130&nbsp&nbsp/ 6 / 0 | 0 | 0 | 0 | FL | Report |
| #10 | | 186,194 | 99.26% | Dragneel | 136 | 134&nbsp&nbsp/ 2 / 0 | 0 | 0 | 0 | FL | Report |
| #11 | | 186,100 | 96.32% | mark2233 | 136 | 126&nbsp&nbsp/ 10 / 0 | 0 | 0 | 0 | HR | Report |
| #12 | | 186,010 | 97.06% | [brian_kanna] | 136 | 128&nbsp&nbsp/ 8 / 0 | 0 | 0 | 0 | HR,FL,SD | Report |
| #13 | | 183,674 | 100.00% | Constantinne | 136 | 136&nbsp&nbsp/ 0 / 0 | 0 | 0 | 0 | HR,DT | Report |
| #14 | | 183,614 | 99.26% | Crista-Sama | 136 | 134&nbsp&nbsp/ 2 / 0 | 0 | 0 | 0 | FL | Report |
| #15 | | 183,135 | 97.79% | Frisk djy25 | 136 | 130&nbsp&nbsp/ 6 / 0 | 0 | 0 | 0 | HR | Report |
| #16 | | 182,040 | 98.90% | Misfit | 136 | 133&nbsp&nbsp/ 3 / 0 | 0 | 0 | 0 | HR | Report |
| #17 | | 182,030 | 97.43% | Emoji X | 136 | 129&nbsp&nbsp/ 7 / 0 | 0 | 0 | 0 | None | Report |
| #18 | | 181,065 | 98.90% | Bepop | 136 | 133&nbsp&nbsp/ 3 / 0 | 0 | 0 | 0 | None | Report |
| #19 | | 179,960 | 100.00% | NerolfT | 136 | 136&nbsp&nbsp/ 0 / 0 | 0 | 0 | 0 | HR | Report |
| #20 | | 179,517 | 96.32% | StayAway | 136 | 126&nbsp&nbsp/ 10 / 0 | 0 | 0 | 0 | None | Report |
| #21 | | 178,939 | 98.16% | BJ_Cat | 136 | 131&nbsp&nbsp/ 5 / 0 | 0 | 0 | 0 | None | Report |
| #22 | | 178,480 | 96.32% | RUSIFULL | 136 | 126&nbsp&nbsp/ 10 / 0 | 0 | 0 | 0 | HR | Report |
| #23 | | 178,185 | 97.43% | Dfavourpink | 136 | 129&nbsp&nbsp/ 7 / 0 | 0 | 0 | 0 | HR | Report |
| #24 | | 178,085 | 99.63% | cany0usee | 136 | 135&nbsp&nbsp/ 1 / 0 | 0 | 0 | 0 | HR | Report |
| #25 | | 177,735 | 94.12% | TeTeXP | 136 | 120&nbsp&nbsp/ 16 / 0 | 0 | 0 | 0 | None | Report |
| #26 | | 177,380 | 97.79% | ItsRealKing | 136 | 130&nbsp&nbsp/ 6 / 0 | 0 | 0 | 0 | None | Report |
| #27 | | 177,165 | 97.79% | ttl4888 | 136 | 130&nbsp&nbsp/ 6 / 0 | 0 | 0 | 0 | None | Report |
| #28 | | 177,143 | 97.06% | MilczekAri | 136 | 128&nbsp&nbsp/ 8 / 0 | 0 | 0 | 0 | None | Report |
| #29 | | 176,814 | 97.43% | kuuko-cha | 136 | 129&nbsp&nbsp/ 7 / 0 | 0 | 0 | 0 | HR,FL | Report |
| #30 | | 176,379 | 91.91% | LelijkeAap69 | 136 | 114&nbsp&nbsp/ 22 / 0 | 0 | 0 | 0 | None | Report |
| #31 | | 172,335 | 98.53% | 540 | 136 | 132&nbsp&nbsp/ 4 / 0 | 0 | 0 | 0 | None | Report |
| #32 | | 172,285 | 93.01% | MarkDjVj | 136 | 117&nbsp&nbsp/ 19 / 0 | 0 | 0 | 0 | HR | Report |
| #33 | | 171,987 | 98.16% | xsemaj | 136 | 131&nbsp&nbsp/ 5 / 0 | 0 | 0 | 0 | None | Report |
| #34 | | 171,760 | 94.49% | coolkid64396 | 136 | 121&nbsp&nbsp/ 15 / 0 | 0 | 0 | 0 | HR | Report |
| #35 | | 171,638 | 94.12% | Knose1 | 136 | 120&nbsp&nbsp/ 16 / 0 | 0 | 0 | 0 | FL | Report |
| #36 | | 171,412 | 97.43% | rogian | 136 | 129&nbsp&nbsp/ 7 / 0 | 0 | 0 | 0 | HR,DT | Report |
| #37 | | 171,399 | 97.79% | kirit6017 | 136 | 130&nbsp&nbsp/ 6 / 0 | 0 | 0 | 0 | None | Report |
| #38 | | 170,949 | 95.59% | mangomizer | 136 | 124&nbsp&nbsp/ 12 / 0 | 0 | 0 | 0 | DT | Report |
| #39 | | 170,883 | 96.69% | shadowolf4545 | 136 | 127&nbsp&nbsp/ 9 / 0 | 0 | 0 | 0 | FL,SD | Report |
| #40 | | 170,490 | 95.96% | R e m u | 136 | 125&nbsp&nbsp/ 11 / 0 | 0 | 0 | 0 | HR | Report |
| #41 | | 170,145 | 98.16% | ercso | 136 | 131&nbsp&nbsp/ 5 / 0 | 0 | 0 | 0 | None | Report |
| #42 | | 169,616 | 95.96% | gabootaku | 136 | 125&nbsp&nbsp/ 11 / 0 | 0 | 0 | 0 | None | Report |
| #43 | | 169,580 | 95.22% | Cuttie_Kitty | 136 | 123&nbsp&nbsp/ 13 / 0 | 0 | 0 | 0 | None | Report |
| #44 | | 168,175 | 94.49% | x7010514 | 136 | 121&nbsp&nbsp/ 15 / 0 | 0 | 0 | 0 | HR | Report |
| #45 | | 167,599 | 95.59% | lasergijs | 136 | 124&nbsp&nbsp/ 12 / 0 | 0 | 0 | 0 | FL,SD | Report |
| #46 | | 167,109 | 98.90% | xBeastlyx | 136 | 133&nbsp&nbsp/ 3 / 0 | 0 | 0 | 0 | None | Report |
| #47 | | 166,789 | 91.54% | ratty01 | 136 | 113&nbsp&nbsp/ 23 / 0 | 0 | 0 | 0 | None | Report |
| #48 | | 165,793 | 95.59% | Ayafuru | 136 | 124&nbsp&nbsp/ 12 / 0 | 0 | 0 | 0 | None | Report |
| #49 | | 164,937 | 100.00% | Last Place | 136 | 136&nbsp&nbsp/ 0 / 0 | 0 | 0 | 0 | None | Report |
| #50 | | 164,613 | 95.59% | AsahinaChannel | 136 | 124&nbsp&nbsp/ 12 / 0 | 0 | 0 | 0 | None | Report |