Artist:
USAO
Circle Size:

Approach Rate:

Title:
Miracle 5ympho X
HP Drain:

Star Difficulty:

(1.64)
Creator:
Mel
Accuracy:

Length:
1:50 (1:45 drain)
Source:
beatmania IIDX 21 SPADA
Genre:
Unspecified (Other)
BPM:
210
Tags:
frey sionkotori kokodoko ナウい 一年一片 frenchcore dubstep intensity fullerene kurokami gezo
User Rating:
Success Rate:
Points of Failure:


(graph is accumulative, based on % at fail/retry)

52.7% (11697 of 22196 plays)

Submitted:
Loved:
Dec 27, 2013
Nov 14, 2016
Rating Spread:

Favourited 573 times in total

Users that love this map: pandagraph, wongfung, Jerimaya, 0pen, CriticalDex, yuh25, Bonzomi, nobody-, Zenonia, CrazyStar, flips30240, Aleppie, manzoi, Outeaux, lineqtxz, kairasu, Brett6455, Karukami, alexDaleITA, Penguinz and many more!
Options:
This Beatmap's Thread
This map is in a LOVED state.
As such, it will not award any pp and leaderboards may be reset by the beatmap creator.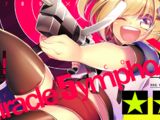 Constantinne is in the lead! ()
Score
293,887 (100.00%)
Max Combo
112
300 / 100 / 50
112 / 0 / 0
Misses
0
Geki (Elite Beat!)
0
Katu (Beat!)
0
Mods
HR
Top 50 Scoreboard
| | Rank | Score | Accuracy | Player | Max Combo | 300 / 100 / 50 | Geki | Katu | Misses | Mods | |
| --- | --- | --- | --- | --- | --- | --- | --- | --- | --- | --- | --- |
| #1 | | 293,887 | 100.00% | Constantinne | 112 | 112&nbsp&nbsp/ 0 / 0 | 0 | 0 | 0 | HR | Report |
| #2 | | 280,027 | 100.00% | minicasu | 112 | 112&nbsp&nbsp/ 0 / 0 | 0 | 0 | 0 | HR | Report |
| #3 | | 277,595 | 100.00% | Q____X | 112 | 112&nbsp&nbsp/ 0 / 0 | 0 | 0 | 0 | FL | Report |
| #4 | | 271,627 | 100.00% | hoku-4625 | 112 | 112&nbsp&nbsp/ 0 / 0 | 0 | 0 | 0 | HR | Report |
| #5 | | 268,927 | 100.00% | Ardhna | 112 | 112&nbsp&nbsp/ 0 / 0 | 0 | 0 | 0 | HR | Report |
| #6 | | 258,802 | 97.77% | George1515 | 112 | 107&nbsp&nbsp/ 5 / 0 | 0 | 0 | 0 | None | Report |
| #7 | | 257,975 | 98.21% | EleazarGamer12 | 112 | 108&nbsp&nbsp/ 4 / 0 | 0 | 0 | 0 | HR | Report |
| #8 | | 257,773 | 100.00% | Chriszo | 112 | 112&nbsp&nbsp/ 0 / 0 | 0 | 0 | 0 | None | Report |
| #9 | | 255,177 | 96.88% | Dragneel | 112 | 105&nbsp&nbsp/ 7 / 0 | 0 | 0 | 0 | FL | Report |
| #10 | | 254,347 | 100.00% | Gambari | 112 | 112&nbsp&nbsp/ 0 / 0 | 0 | 0 | 0 | HR,SD | Report |
| #11 | | 252,474 | 94.64% | BJ_Cat | 112 | 100&nbsp&nbsp/ 12 / 0 | 0 | 0 | 0 | None | Report |
| #12 | | 251,773 | 97.32% | AriaLeena | 112 | 106&nbsp&nbsp/ 6 / 0 | 0 | 0 | 0 | None | Report |
| #13 | | 251,077 | 96.43% | karl211 | 112 | 104&nbsp&nbsp/ 8 / 0 | 0 | 0 | 0 | None | Report |
| #14 | | 247,489 | 98.66% | madkaratemans | 112 | 109&nbsp&nbsp/ 3 / 0 | 0 | 0 | 0 | None | Report |
| #15 | | 247,292 | 95.54% | mirozze | 112 | 102&nbsp&nbsp/ 10 / 0 | 0 | 0 | 0 | None | Report |
| #16 | | 246,881 | 96.88% | brian900604 | 112 | 105&nbsp&nbsp/ 7 / 0 | 0 | 0 | 0 | FL | Report |
| #17 | | 246,054 | 98.66% | Linuxomaniac | 112 | 109&nbsp&nbsp/ 3 / 0 | 0 | 0 | 0 | None | Report |
| #18 | | 245,756 | 97.32% | Jay_Abrahell | 112 | 106&nbsp&nbsp/ 6 / 0 | 0 | 0 | 0 | None | Report |
| #19 | | 244,753 | 90.63% | ITAM-CHAN | 112 | 91&nbsp&nbsp/ 21 / 0 | 0 | 0 | 0 | HR | Report |
| #20 | | 244,217 | 98.66% | ttl4888 | 112 | 109&nbsp&nbsp/ 3 / 0 | 0 | 0 | 0 | HR | Report |
| #21 | | 244,115 | 99.55% | Raichu69 | 112 | 111&nbsp&nbsp/ 1 / 0 | 0 | 0 | 0 | None | Report |
| #22 | | 243,191 | 96.43% | Jean Mahmoud | 112 | 104&nbsp&nbsp/ 8 / 0 | 0 | 0 | 0 | HR | Report |
| #23 | | 242,498 | 96.88% | Total Maniac | 112 | 105&nbsp&nbsp/ 7 / 0 | 0 | 0 | 0 | None | Report |
| #24 | | 242,403 | 98.21% | Ninjaman20 | 112 | 108&nbsp&nbsp/ 4 / 0 | 0 | 0 | 0 | HR | Report |
| #25 | | 241,834 | 97.32% | akaori | 112 | 106&nbsp&nbsp/ 6 / 0 | 0 | 0 | 0 | None | Report |
| #26 | | 241,211 | 97.77% | Maincorn | 112 | 107&nbsp&nbsp/ 5 / 0 | 0 | 0 | 0 | HR | Report |
| #27 | | 241,035 | 95.54% | Crista-Sama | 112 | 102&nbsp&nbsp/ 10 / 0 | 0 | 0 | 0 | HR | Report |
| #28 | | 241,015 | 95.09% | VeNoX_2000 | 112 | 101&nbsp&nbsp/ 11 / 0 | 0 | 0 | 0 | HR | Report |
| #29 | | 238,096 | 96.43% | rhdudxkr517 | 112 | 104&nbsp&nbsp/ 8 / 0 | 0 | 0 | 0 | None | Report |
| #30 | | 236,550 | 96.43% | Hootless | 112 | 104&nbsp&nbsp/ 8 / 0 | 0 | 0 | 0 | EZ,HT,FL | Report |
| #31 | | 236,524 | 91.07% | TEG CraVe | 112 | 92&nbsp&nbsp/ 20 / 0 | 0 | 0 | 0 | None | Report |
| #32 | | 235,174 | 97.32% | RandomGurl | 112 | 106&nbsp&nbsp/ 6 / 0 | 0 | 0 | 0 | None | Report |
| #33 | | 234,847 | 94.20% | NxS | 112 | 99&nbsp&nbsp/ 13 / 0 | 0 | 0 | 0 | None | Report |
| #34 | | 234,635 | 99.55% | Tanoshi Jinsei | 112 | 111&nbsp&nbsp/ 1 / 0 | 0 | 0 | 0 | None | Report |
| #35 | | 234,042 | 95.54% | Kiera | 112 | 102&nbsp&nbsp/ 10 / 0 | 0 | 0 | 0 | HR | Report |
| #36 | | 233,676 | 90.63% | KJATT | 112 | 91&nbsp&nbsp/ 21 / 0 | 0 | 0 | 0 | HR,SD | Report |
| #37 | | 233,562 | 91.52% | StayAway | 112 | 93&nbsp&nbsp/ 19 / 0 | 0 | 0 | 0 | None | Report |
| #38 | | 232,457 | 94.64% | 2-D -kun | 112 | 100&nbsp&nbsp/ 12 / 0 | 0 | 0 | 0 | None | Report |
| #39 | | 232,341 | 95.09% | TiagoLimaX | 112 | 101&nbsp&nbsp/ 11 / 0 | 0 | 0 | 0 | HR | Report |
| #40 | | 231,889 | 96.43% | mr alcohol | 112 | 104&nbsp&nbsp/ 8 / 0 | 0 | 0 | 0 | None | Report |
| #41 | | 230,852 | 93.30% | PokeTarren | 112 | 97&nbsp&nbsp/ 15 / 0 | 0 | 0 | 0 | None | Report |
| #42 | | 230,308 | 94.64% | NerolfT | 112 | 100&nbsp&nbsp/ 12 / 0 | 0 | 0 | 0 | None | Report |
| #43 | | 229,902 | 92.86% | Yuuki200 | 112 | 96&nbsp&nbsp/ 16 / 0 | 0 | 0 | 0 | HR | Report |
| #44 | | 228,933 | 93.75% | yugi3021 | 112 | 98&nbsp&nbsp/ 14 / 0 | 0 | 0 | 0 | None | Report |
| #45 | | 228,865 | 96.43% | MilczekAri | 112 | 104&nbsp&nbsp/ 8 / 0 | 0 | 0 | 0 | None | Report |
| #46 | | 228,525 | 96.43% | -Kotaro- | 112 | 104&nbsp&nbsp/ 8 / 0 | 0 | 0 | 0 | None | Report |
| #47 | | 228,474 | 91.07% | syysmyrsky | 112 | 92&nbsp&nbsp/ 20 / 0 | 0 | 0 | 0 | None | Report |
| #48 | | 228,462 | 91.52% | Justyourdream | 112 | 93&nbsp&nbsp/ 19 / 0 | 0 | 0 | 0 | None | Report |
| #49 | | 227,750 | 90.63% | Lokidoki | 112 | 91&nbsp&nbsp/ 21 / 0 | 0 | 0 | 0 | None | Report |
| #50 | | 227,634 | 92.41% | Vexlol | 103 | 96&nbsp&nbsp/ 15 / 0 | 0 | 0 | 1 | None | Report |