Artist:
O2i3
Circle Size:

Approach Rate:

Title:
Ooi [Game Edit]
HP Drain:

Star Difficulty:

(7.14)
Creator:
Fort
Accuracy:

Length:
1:53 (1:51 drain)
Source:
Genre:
Electronic (Instrumental)
BPM:
216
Tags:
jaxalate records disc 2 kantai collection kancolle happy hardcore fxtra jumps
User Rating:
Success Rate:
Points of Failure:


(graph is accumulative, based on % at fail/retry)

6.9% (35635 of 515334 plays)

Submitted:
Ranked:
Sep 13, 2015
Aug 3, 2016
Rating Spread:

Favourited 1371 times in total

Users that love this map: HAGARENARUTO, Franc[e]sco, -Chronopolis-, Zeugmax, MOLA_22, naruto73, RaidenDude, Yulivee, levesterz, fray16, Arestch, Badis, Miiouy, BIPA, Snow Note, nooph, Mayzel, ninjastarr, Ukami, Chara and many more!
Options:
This Beatmap's Thread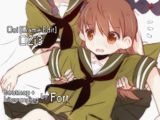 The Next Level Begin!
- W A R N I N G -
SUPER SLOW SLIDERS AT INSANE DIFFS
PLEASE PLAY WITH CUSTOM HITSOUND FOR AMAZING EXPERIENCE IN GAMEPLAY
update June 23th. BG+Hitsound redownload
CLICK FOR PARTY HARD BG
Diff Spread:
Beginner -> For New Player who want to know about rhythm game is
Standard -> little Challenge for new players to play a map
Advanced -> Training for Harder maps, maybe this can be your diff
Hyper -> for players who are good and know about patterning and jump patterns in game
Another -> Harder than Hyper, this diff can be a challenge for some players
Expert -> yeah this is for players who are really good at Rhythm game
Extreme -> More Hardcore! get tons of jumps and fast sliders
Game Over -> ftw~
CTB Mapset:
exam's Rain and Fast' Overdose can be downloaded in here ->
http://puu.sh/p1TrB/c93adb6685.rar
MQ's EX and more CTB set by xi-false can be downloaded in here ->
https://osu.ppy.sh/s/451239
Objectives
things should i do:
1. Make Mapset -> done
2. Find Sound Sample -> done
3. hitsounding map -> done

Things Optional to do:
1. Rank this map -> almost
2. make this map pp worth
3. make this map challenging -> done
4. put 7 stars on highest diff -> done
History (mm/dd/yyyy)
- This map submitted (09/13/2015)
- This map Hitsounded (09/15/2015)
- 7 Stars diff has been Created! (09/17/2015)
- [Extreme], [Expert], [Another] Complete,
needs Redownload
(09/20/2015)
- [Hyper], [Advanced], [Standard], [Beginner] Complete,
needs Redownload
(09/21/2015)
- add storyboard, thanks to
[ Arika ]
for this.
Needs Redownload
(09/25/2015)
- Temporarily Delete SB (10/02/2015)
- Changed BG. needs redownload (10/13/2015)
- Changed hitsound file and BG again. needs redownload (10/30/2015)
- updating map, add rain difficulty (12/12/2015)
- moved CTB mapset to Extended links (23/05/2016)
- put PARTY HARD as tags hahahahaha (05/28/2016)
- use magic hitsound (06/25/2016)
Modders (on Thread)
- Kalibe
- Mazzerin
- [ Arika ]
- -Hakurei-
- Smoothie World
- mcwc2307
- FCL
- Izect Ztenz
- [-obee58-]
- yuii-
- Sonnyc
- CptSqBany
- Come[Back]Home
- guineaQ
- Exa
- Side
- Neoskylove
- Ster
- SkyLifeHope
- CelsiusLK
- Natsu
- sdafsf
Modders (Before CTB exist)
- -[ Asuna ]-
- alienflybot
- Fast
- lidahapi
- BoberOfDarkness
- ZHSteven
Modders (in-game Chat)
- P A N
- Axarious
- Yuii-
- ByBy13
- Xinely
Stefan in a nutshell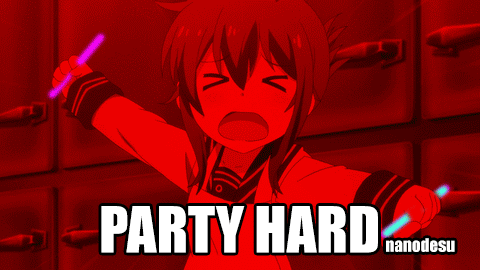 Cookiezi is in the lead! ()
Score
18,411,114 (99.26%)
Max Combo
866
300 / 100 / 50
625 / 7 / 0
Misses
0
Geki (Elite Beat!)
125
Katu (Beat!)
6
Mods
HD,HR
Top 50 Scoreboard
| | Rank | Score | Accuracy | Player | Max Combo | 300 / 100 / 50 | Geki | Katu | Misses | Mods | |
| --- | --- | --- | --- | --- | --- | --- | --- | --- | --- | --- | --- |
| #1 | | 18,411,114 | 99.26% | Cookiezi | 866 | 625&nbsp&nbsp/ 7 / 0 | 125 | 6 | 0 | HD,HR | Report |
| #2 | | 17,495,180 | 99.89% | rustbell | 867 | 631&nbsp&nbsp/ 1 / 0 | 130 | 1 | 0 | HD | Report |
| #3 | | 17,484,288 | 99.89% | -GN | 866 | 631&nbsp&nbsp/ 1 / 0 | 130 | 1 | 0 | HD | Report |
| #4 | | 17,424,565 | 99.26% | Azerite | 866 | 625&nbsp&nbsp/ 7 / 0 | 128 | 3 | 0 | HD | Report |
| #5 | | 17,371,132 | 99.37% | Ferelix | 865 | 626&nbsp&nbsp/ 6 / 0 | 125 | 6 | 0 | HD | Report |
| #6 | | 17,307,955 | 99.16% | DanyL | 866 | 624&nbsp&nbsp/ 8 / 0 | 125 | 6 | 0 | HD | Report |
| #7 | | 17,143,155 | 97.78% | NerO | 864 | 611&nbsp&nbsp/ 21 / 0 | 118 | 13 | 0 | HD | Report |
| #8 | | 17,096,435 | 98.00% | idke | 865 | 613&nbsp&nbsp/ 19 / 0 | 121 | 10 | 0 | HD | Report |
| #9 | | 17,088,004 | 96.94% | ThePooN | 864 | 603&nbsp&nbsp/ 29 / 0 | 116 | 15 | 0 | HR | Report |
| #10 | | 17,085,793 | 97.78% | Loli_Silica | 866 | 611&nbsp&nbsp/ 21 / 0 | 116 | 15 | 0 | HD | Report |
| #11 | | 17,070,688 | 97.68% | Dustice | 867 | 610&nbsp&nbsp/ 22 / 0 | 123 | 8 | 0 | HR | Report |
| #12 | | 17,034,274 | 97.57% | jackylam5 | 864 | 609&nbsp&nbsp/ 23 / 0 | 124 | 7 | 0 | HD | Report |
| #13 | | 17,033,059 | 98.21% | Tarulas | 863 | 615&nbsp&nbsp/ 17 / 0 | 116 | 15 | 0 | HR | Report |
| #14 | | 16,884,312 | 97.47% | HappyStick | 861 | 608&nbsp&nbsp/ 24 / 0 | 115 | 16 | 0 | HR | Report |
| #15 | | 16,594,234 | 98.73% | firebat92 | 847 | 621&nbsp&nbsp/ 9 / 0 | 122 | 7 | 2 | HR | Report |
| #16 | | 16,543,238 | 95.73% | - Nikliu - | 860 | 592&nbsp&nbsp/ 38 / 2 | 112 | 17 | 0 | HD | Report |
| #17 | | 16,539,170 | 100.00% | filsdelama | 867 | 632&nbsp&nbsp/ 0 / 0 | 131 | 0 | 0 | None | Report |
| #18 | | 16,512,710 | 99.89% | Fedora Goose | 867 | 631&nbsp&nbsp/ 1 / 0 | 130 | 1 | 0 | None | Report |
| #19 | | 16,504,120 | 99.89% | Musty | 866 | 631&nbsp&nbsp/ 1 / 0 | 130 | 1 | 0 | None | Report |
| #20 | | 16,492,970 | 99.68% | ZephyrProxy | 867 | 629&nbsp&nbsp/ 3 / 0 | 128 | 3 | 0 | None | Report |
| #21 | | 16,488,250 | 99.79% | Orbi | 867 | 630&nbsp&nbsp/ 2 / 0 | 129 | 2 | 0 | None | Report |
| #22 | | 16,486,290 | 99.13% | AxewB | 867 | 624&nbsp&nbsp/ 7 / 1 | 125 | 5 | 0 | None | Report |
| #23 | | 16,484,440 | 99.68% | AmaiHachimitsu | 866 | 629&nbsp&nbsp/ 3 / 0 | 128 | 3 | 0 | None | Report |
| #24 | | 16,483,360 | 99.79% | mniminwoo | 866 | 630&nbsp&nbsp/ 2 / 0 | 129 | 2 | 0 | None | Report |
| #25 | | 16,472,960 | 99.79% | Spare | 866 | 630&nbsp&nbsp/ 2 / 0 | 129 | 2 | 0 | None | Report |
| #26 | | 16,468,240 | 99.79% | [ Wakson ] | 866 | 630&nbsp&nbsp/ 2 / 0 | 129 | 2 | 0 | None | Report |
| #27 | | 16,468,210 | 99.79% | DigitalHypno | 865 | 630&nbsp&nbsp/ 2 / 0 | 129 | 2 | 0 | None | Report |
| #28 | | 16,459,950 | 99.47% | BeasttrollMC | 867 | 627&nbsp&nbsp/ 5 / 0 | 127 | 4 | 0 | None | Report |
| #29 | | 16,453,770 | 99.58% | ItsKevZii | 867 | 628&nbsp&nbsp/ 4 / 0 | 127 | 4 | 0 | None | Report |
| #30 | | 16,445,470 | 99.47% | Elegant Loli | 867 | 627&nbsp&nbsp/ 5 / 0 | 127 | 4 | 0 | None | Report |
| #31 | | 16,443,430 | 99.68% | follon | 867 | 629&nbsp&nbsp/ 3 / 0 | 130 | 1 | 0 | None | Report |
| #32 | | 16,430,790 | 99.37% | Avenging_Goose | 867 | 626&nbsp&nbsp/ 6 / 0 | 126 | 5 | 0 | None | Report |
| #33 | | 16,425,510 | 98.21% | Reiyoru- | 867 | 615&nbsp&nbsp/ 17 / 0 | 123 | 8 | 0 | None | Report |
| #34 | | 16,420,090 | 99.16% | -Wolfy- | 867 | 624&nbsp&nbsp/ 8 / 0 | 124 | 7 | 0 | None | Report |
| #35 | | 16,418,660 | 99.47% | -Hebel- | 864 | 627&nbsp&nbsp/ 5 / 0 | 128 | 3 | 0 | None | Report |
| #36 | | 16,403,420 | 99.47% | Hyppyri | 864 | 627&nbsp&nbsp/ 5 / 0 | 127 | 4 | 0 | None | Report |
| #37 | | 16,402,810 | 99.26% | Gomo Pslvarh | 867 | 625&nbsp&nbsp/ 7 / 0 | 125 | 6 | 0 | None | Report |
| #38 | | 16,391,060 | 99.47% | MetoA | 866 | 627&nbsp&nbsp/ 5 / 0 | 127 | 4 | 0 | None | Report |
| #39 | | 16,385,910 | 99.05% | Reyuza | 867 | 623&nbsp&nbsp/ 9 / 0 | 126 | 5 | 0 | None | Report |
| #40 | | 16,381,260 | 99.05% | Firstus | 866 | 623&nbsp&nbsp/ 9 / 0 | 125 | 6 | 0 | None | Report |
| #41 | | 16,380,740 | 99.16% | Nakocchi | 866 | 624&nbsp&nbsp/ 8 / 0 | 126 | 5 | 0 | None | Report |
| #42 | | 16,373,870 | 99.47% | Meltina | 863 | 627&nbsp&nbsp/ 5 / 0 | 128 | 3 | 0 | None | Report |
| #43 | | 16,370,538 | 94.59% | monome | 861 | 581&nbsp&nbsp/ 50 / 1 | 107 | 23 | 0 | HD | Report |
| #44 | | 16,367,900 | 99.37% | Fataliis | 866 | 626&nbsp&nbsp/ 6 / 0 | 128 | 3 | 0 | None | Report |
| #45 | | 16,340,850 | 98.84% | ToLove | 865 | 621&nbsp&nbsp/ 11 / 0 | 122 | 9 | 0 | None | Report |
| #46 | | 16,336,270 | 98.52% | iamVill | 863 | 618&nbsp&nbsp/ 14 / 0 | 123 | 8 | 0 | None | Report |
| #47 | | 16,333,370 | 98.84% | Kaanibaru | 867 | 621&nbsp&nbsp/ 11 / 0 | 124 | 7 | 0 | None | Report |
| #48 | | 16,333,140 | 99.16% | Aireu | 866 | 624&nbsp&nbsp/ 8 / 0 | 126 | 5 | 0 | None | Report |
| #49 | | 16,329,230 | 98.95% | w1sp | 865 | 622&nbsp&nbsp/ 10 / 0 | 123 | 8 | 0 | None | Report |
| #50 | | 16,325,250 | 98.84% | Vettel | 865 | 621&nbsp&nbsp/ 11 / 0 | 124 | 7 | 0 | None | Report |