Artist:
capsule
Circle Size:

Star Difficulty:

(2.67)
Title:
JUMPER
HP Drain:

Total Time:
3:58
Creator:
Mafiamaster
Accuracy:

Draining Time:
3:11
Source:
Genre:
Electronic (English)
BPM:
130
Tags:
verdisphena rokodo roko-don licnect
User Rating:
Success Rate:
Points of Failure:


(graph is accumulative, based on % at fail/retry)

11.1% (59485 of 537953 plays)

Submitted:
Ranked:
Oct 6, 2010
Nov 13, 2010
Rating Spread:

Favourited 356 times in total

Users that love this map: Spidu, Drgn1412, Glowacz, Jonkku, RoboRyan, lcclarke, Shionji Yuuko, Zver-UA, hellokitty98, terametis, Elysion, sky0928, Tooneyy, karm, mrbubl3s, ouranhshc, NatsumeRin, Fenya, gallant0909, lemonary and many more!
Options:
This Beatmap's Thread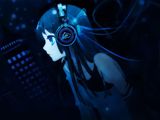 Lyrics:
Anger, stress and, secrets they won't break you; wake up,
Put aside like you're
Feeling nothing; freely speed up
Bounding, Stepping, Jumping Jumper!
Normal Guest Difficulty: Verdisphena
Hard Guest Difficulty: Licnect
Taiko Difficulty: Rodoko
SB: S i R i R u
Some custom skin parts: DJNightmare & MoonFragrance.
Tenshi is in the lead! ()
Score
911,635 (99.67%)
Max Combo
750
300 / 100 / 50
745 / 5 / 0
Misses
0
Geki (Elite Beat!)
0
Katu (Beat!)
0
Mods
HD,FL,SD
Top 50 Scoreboard
| | Rank | Score | Accuracy | Player | Max Combo | 300 / 100 / 50 | Geki | Katu | Misses | Mods | |
| --- | --- | --- | --- | --- | --- | --- | --- | --- | --- | --- | --- |
| #1 | | 911,635 | 99.67% | Tenshi | 750 | 745&nbsp&nbsp/ 5 / 0 | 0 | 0 | 0 | HD,FL,SD | Report |
| #2 | | 902,245 | 99.00% | Necrozero | 750 | 735&nbsp&nbsp/ 15 / 0 | 0 | 0 | 0 | HD,FL | Report |
| #3 | | 891,690 | 92.67% | codelock | 750 | 640&nbsp&nbsp/ 110 / 0 | 0 | 0 | 0 | HD,HR,FL | Report |
| #4 | | 882,566 | 96.40% | ][ -GH- ][ | 750 | 696&nbsp&nbsp/ 54 / 0 | 0 | 0 | 0 | HR,DT | Report |
| #5 | | 879,336 | 96.13% | whosthebox | 750 | 692&nbsp&nbsp/ 58 / 0 | 0 | 0 | 0 | HR,DT | Report |
| #6 | | 872,902 | 99.40% | Kyril Hakurei | 750 | 741&nbsp&nbsp/ 9 / 0 | 0 | 0 | 0 | FL | Report |
| #7 | | 865,547 | 99.67% | gavnono | 750 | 745&nbsp&nbsp/ 5 / 0 | 0 | 0 | 0 | FL | Report |
| #8 | | 864,592 | 99.00% | _Gezo_ | 750 | 735&nbsp&nbsp/ 15 / 0 | 0 | 0 | 0 | NC | Report |
| #9 | | 864,586 | 98.93% | SGSG] | 750 | 734&nbsp&nbsp/ 16 / 0 | 0 | 0 | 0 | NC | Report |
| #10 | | 858,579 | 98.07% | Didou | 750 | 721&nbsp&nbsp/ 29 / 0 | 0 | 0 | 0 | NC | Report |
| #11 | | 857,561 | 98.13% | TTTL | 750 | 722&nbsp&nbsp/ 28 / 0 | 0 | 0 | 0 | DT | Report |
| #12 | | 849,270 | 94.40% | Ice Cat | 694 | 668&nbsp&nbsp/ 80 / 0 | 0 | 0 | 2 | HD,HR,FL | Report |
| #13 | | 848,488 | 97.07% | Taikin | 750 | 706&nbsp&nbsp/ 44 / 0 | 0 | 0 | 0 | DT | Report |
| #14 | | 845,100 | 97.67% | Sy[K]es | 750 | 715&nbsp&nbsp/ 35 / 0 | 0 | 0 | 0 | NC | Report |
| #15 | | 837,774 | 95.67% | Shandro | 750 | 685&nbsp&nbsp/ 65 / 0 | 0 | 0 | 0 | DT | Report |
| #16 | | 837,124 | 95.47% | boat | 750 | 682&nbsp&nbsp/ 68 / 0 | 0 | 0 | 0 | DT,SD | Report |
| #17 | | 835,788 | 98.80% | Simple_Star | 750 | 732&nbsp&nbsp/ 18 / 0 | 0 | 0 | 0 | HR | Report |
| #18 | | 829,920 | 98.20% | asp456 | 750 | 723&nbsp&nbsp/ 27 / 0 | 0 | 0 | 0 | HR | Report |
| #19 | | 828,022 | 96.93% | Miu Matsuoka | 679 | 709&nbsp&nbsp/ 36 / 0 | 0 | 0 | 5 | HD,FL | Report |
| #20 | | 827,634 | 97.93% | mihimadhan | 750 | 719&nbsp&nbsp/ 31 / 0 | 0 | 0 | 0 | HR | Report |
| #21 | | 827,148 | 97.87% | DatNaiko | 750 | 718&nbsp&nbsp/ 32 / 0 | 0 | 0 | 0 | HR | Report |
| #22 | | 821,052 | 97.20% | bbbbbbb00123 | 750 | 708&nbsp&nbsp/ 42 / 0 | 0 | 0 | 0 | HR | Report |
| #23 | | 820,902 | 96.93% | i2ebirThz | 750 | 704&nbsp&nbsp/ 46 / 0 | 0 | 0 | 0 | HR | Report |
| #24 | | 820,260 | 97.00% | -Silica | 750 | 705&nbsp&nbsp/ 45 / 0 | 0 | 0 | 0 | HR | Report |
| #25 | | 817,926 | 96.80% | ionnsinnku | 750 | 702&nbsp&nbsp/ 48 / 0 | 0 | 0 | 0 | HR | Report |
| #26 | | 815,080 | 100.00% | asgardv | 750 | 750&nbsp&nbsp/ 0 / 0 | 0 | 0 | 0 | PF | Report |
| #27 | | 814,134 | 96.40% | R e i R i | 750 | 696&nbsp&nbsp/ 54 / 0 | 0 | 0 | 0 | HR | Report |
| #28 | | 812,880 | 99.87% | F4S0Style | 750 | 748&nbsp&nbsp/ 2 / 0 | 0 | 0 | 0 | None | Report |
| #29 | | 811,220 | 99.47% | EOHK-Fluttershy | 750 | 742&nbsp&nbsp/ 8 / 0 | 0 | 0 | 0 | None | Report |
| #30 | | 811,090 | 99.53% | Berncastell | 750 | 743&nbsp&nbsp/ 7 / 0 | 0 | 0 | 0 | None | Report |
| #31 | | 811,010 | 99.40% | NeoRainier | 750 | 741&nbsp&nbsp/ 9 / 0 | 0 | 0 | 0 | None | Report |
| #32 | | 810,510 | 99.27% | MileiyHrmirlt | 750 | 739&nbsp&nbsp/ 11 / 0 | 0 | 0 | 0 | None | Report |
| #33 | | 810,500 | 99.47% | NadekoFL | 750 | 742&nbsp&nbsp/ 8 / 0 | 0 | 0 | 0 | SD | Report |
| #34 | | 809,920 | 99.33% | akiyasumi | 750 | 740&nbsp&nbsp/ 10 / 0 | 0 | 0 | 0 | None | Report |
| #35 | | 809,250 | 99.27% | FeeFiasd | 750 | 739&nbsp&nbsp/ 11 / 0 | 0 | 0 | 0 | None | Report |
| #36 | | 808,920 | 99.13% | Uan | 750 | 737&nbsp&nbsp/ 13 / 0 | 0 | 0 | 0 | None | Report |
| #37 | | 808,790 | 99.27% | ky851015 | 750 | 739&nbsp&nbsp/ 11 / 0 | 0 | 0 | 0 | None | Report |
| #38 | | 808,776 | 95.80% | kumiho_asakira | 750 | 687&nbsp&nbsp/ 63 / 0 | 0 | 0 | 0 | HR | Report |
| #39 | | 808,530 | 99.13% | klot999 | 750 | 737&nbsp&nbsp/ 13 / 0 | 0 | 0 | 0 | None | Report |
| #40 | | 807,320 | 99.07% | MoonFireCon | 750 | 736&nbsp&nbsp/ 14 / 0 | 0 | 0 | 0 | None | Report |
| #41 | | 806,500 | 98.80% | Zak | 750 | 732&nbsp&nbsp/ 18 / 0 | 0 | 0 | 0 | None | Report |
| #42 | | 806,480 | 98.87% | IsonamiPL | 750 | 733&nbsp&nbsp/ 17 / 0 | 0 | 0 | 0 | None | Report |
| #43 | | 806,420 | 99.07% | suyama-chan | 750 | 736&nbsp&nbsp/ 14 / 0 | 0 | 0 | 0 | None | Report |
| #44 | | 805,800 | 98.93% | fishine | 750 | 734&nbsp&nbsp/ 16 / 0 | 0 | 0 | 0 | None | Report |
| #45 | | 805,630 | 98.73% | Kaoru | 750 | 731&nbsp&nbsp/ 19 / 0 | 0 | 0 | 0 | None | Report |
| #46 | | 805,630 | 99.07% | bom bom | 750 | 736&nbsp&nbsp/ 14 / 0 | 0 | 0 | 0 | None | Report |
| #47 | | 805,430 | 99.07% | kazenotama | 750 | 736&nbsp&nbsp/ 14 / 0 | 0 | 0 | 0 | None | Report |
| #48 | | 805,320 | 98.93% | LilyWhite | 750 | 734&nbsp&nbsp/ 16 / 0 | 0 | 0 | 0 | None | Report |
| #49 | | 804,630 | 98.93% | NitemareRocks | 750 | 734&nbsp&nbsp/ 16 / 0 | 0 | 0 | 0 | None | Report |
| #50 | | 804,340 | 98.93% | alieokiro | 750 | 734&nbsp&nbsp/ 16 / 0 | 0 | 0 | 0 | None | Report |