Artist:
USAO
Circle Size:

Approach Rate:

Title:
Miracle 5ympho X
HP Drain:

Star Difficulty:

(5.00)
Creator:
Mel
Accuracy:

Length:
1:52 (1:47 drain)
Source:
beatmania IIDX 21 SPADA
Genre:
Unspecified (Other)
BPM:
210
Tags:
frey sionkotori kokodoko ナウい 一年一片 frenchcore dubstep intensity fullerene kurokami gezo
User Rating:
Success Rate:
Points of Failure:


(graph is accumulative, based on % at fail/retry)

15.6% (10533 of 67609 plays)

Submitted:
Loved:
Dec 27, 2013
Nov 14, 2016
Rating Spread:

Favourited 762 times in total

Users that love this map: Jerimaya, 0pen, CriticalDex, chopio143, yuh25, Bonzomi, nobody-, KenZ, CrazyStar, Maihyo, Aleppie, manzoi, Outeaux, OwO NYANQT x33, kairasu, Brett6455, Karukami, alexDaleITA, Penguinz, clairvoyant and many more!
Options:
Modding / Discussion
This map is in a LOVED state.
As such, it will not award any pp and leaderboards may be reset by the beatmap creator.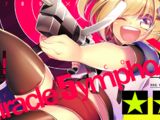 Lze is in the lead! ()
Score
810,090 (99.33%)
Max Combo
741
300 / 100 / 50
731 / 10 / 0
Misses
0
Geki (Elite Beat!)
0
Katu (Beat!)
0
Mods
None
Top 50 Scoreboard
| | Rank | Score | Accuracy | Player | Max Combo | 300 / 100 / 50 | Geki | Katu | Misses | Mods | |
| --- | --- | --- | --- | --- | --- | --- | --- | --- | --- | --- | --- |
| #1 | | 810,090 | 99.33% | Lze | 741 | 731&nbsp&nbsp/ 10 / 0 | 0 | 0 | 0 | None | Report |
| #2 | | 663,270 | 90.69% | mangomizer | 434 | 621&nbsp&nbsp/ 102 / 0 | 0 | 0 | 18 | None | Report |
| #3 | | 643,820 | 92.65% | bottikun24 | 348 | 640&nbsp&nbsp/ 93 / 0 | 0 | 0 | 8 | None | Report |
| #4 | | 561,356 | 90.28% | F_Yuki | 228 | 613&nbsp&nbsp/ 112 / 0 | 0 | 0 | 16 | None | Report |
| #5 | | 528,892 | 84.89% | ogura7928 | 237 | 537&nbsp&nbsp/ 184 / 0 | 0 | 0 | 20 | None | Report |
| #6 | | 491,526 | 84.41% | aquacyan | 241 | 546&nbsp&nbsp/ 159 / 0 | 0 | 0 | 36 | None | Report |
| #7 | | 468,894 | 88.19% | fafik99 | 241 | 604&nbsp&nbsp/ 99 / 0 | 0 | 0 | 38 | None | Report |
| #8 | | 464,032 | 85.96% | _Chi_ | 237 | 569&nbsp&nbsp/ 136 / 0 | 0 | 0 | 36 | None | Report |
| #9 | | 430,858 | 92.78% | Maxbel | 310 | 645&nbsp&nbsp/ 85 / 0 | 0 | 0 | 11 | EZ | Report |
| #10 | | 405,686 | 83.94% | Nightstalker | 235 | 536&nbsp&nbsp/ 172 / 0 | 0 | 0 | 33 | None | Report |
| #11 | | 390,878 | 80.43% | Choy Wu Goi | 176 | 504&nbsp&nbsp/ 184 / 0 | 0 | 0 | 53 | None | Report |
| #12 | | 379,392 | 87.92% | sitone | 241 | 578&nbsp&nbsp/ 147 / 0 | 0 | 0 | 16 | EZ | Report |
| #13 | | 371,642 | 82.79% | yea | 211 | 517&nbsp&nbsp/ 193 / 0 | 0 | 0 | 31 | None | Report |
| #14 | | 365,270 | 82.12% | ruukasu910 | 178 | 512&nbsp&nbsp/ 193 / 0 | 0 | 0 | 36 | None | Report |
| #15 | | 363,928 | 90.01% | Elusion | 235 | 615&nbsp&nbsp/ 104 / 0 | 0 | 0 | 22 | EZ | Report |
| #16 | | 277,173 | 92.78% | [ Eon Fox ] | 242 | 641&nbsp&nbsp/ 93 / 0 | 0 | 0 | 7 | EZ,HT | Report |
| #17 | | 214,470 | 71.39% | SummerGuyKanz | 128 | 383&nbsp&nbsp/ 292 / 0 | 0 | 0 | 66 | EZ | Report |
| #18 | | 192,114 | 72.60% | TheSniperS2 | 61 | 405&nbsp&nbsp/ 266 / 0 | 0 | 0 | 70 | EZ | Report |
| #19 | | 191,934 | 71.79% | BJ_Cat | 77 | 398&nbsp&nbsp/ 268 / 0 | 0 | 0 | 75 | NF | Report |
| #20 | | 186,214 | 75.71% | genialpokemon | 95 | 432&nbsp&nbsp/ 258 / 0 | 0 | 0 | 51 | NF,EZ,HT | Report |
| #21 | | 174,392 | 64.04% | SalemCat2k | 67 | 335&nbsp&nbsp/ 279 / 0 | 0 | 0 | 127 | EZ | Report |
| #22 | | 163,032 | 64.84% | zxc03026 | 49 | 314&nbsp&nbsp/ 333 / 0 | 0 | 0 | 94 | NF,EZ | Report |
| #23 | | 155,054 | 63.16% | Trix_Wavez | 27 | 307&nbsp&nbsp/ 322 / 0 | 0 | 0 | 112 | NF,EZ | Report |
| #24 | | 144,840 | 59.85% | dnty1541 | 41 | 292&nbsp&nbsp/ 303 / 0 | 0 | 0 | 146 | NF,EZ | Report |