Artist:
USAO
Circle Size:

Approach Rate:

Title:
Miracle 5ympho X
HP Drain:

Star Difficulty:

(4.47)
Creator:
Mel
Accuracy:

Length:
2:01 (1:56 drain)
Source:
beatmania IIDX 21 SPADA
Genre:
Unspecified (Other)
BPM:
210
Tags:
frey sionkotori kokodoko ナウい 一年一片 frenchcore dubstep intensity fullerene kurokami gezo
User Rating:
Success Rate:
Points of Failure:


(graph is accumulative, based on % at fail/retry)

23.9% (758 of 3165 plays)

Submitted:
Loved:
Dec 27, 2013
Nov 14, 2016
Rating Spread:

Favourited 763 times in total

Users that love this map: Jerimaya, 0pen, CriticalDex, chopio143, yuh25, Bonzomi, nobody-, KenZ, CrazyStar, Maihyo, Aleppie, manzoi, Outeaux, lineqtxz, kairasu, Brett6455, Karukami, alexDaleITA, Penguinz, clairvoyant and many more!
Options:
Modding / Discussion
This map is in a LOVED state.
As such, it will not award any pp and leaderboards may be reset by the beatmap creator.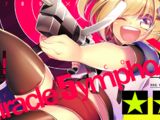 shinchikuhome is in the lead! ()
Score
839,123 (99.78%)
Max Combo
690
300 / 100 / 50
687 / 3 / 0
Misses
0
Geki (Elite Beat!)
19
Katu (Beat!)
0
Mods
DT
Top 50 Scoreboard
| | Rank | Score | Accuracy | Player | Max Combo | 300 / 100 / 50 | Geki | Katu | Misses | Mods | |
| --- | --- | --- | --- | --- | --- | --- | --- | --- | --- | --- | --- |
| #1 | | 839,123 | 99.78% | shinchikuhome | 690 | 687&nbsp&nbsp/ 3 / 0 | 19 | 0 | 0 | DT | Report |
| #2 | | 830,153 | 98.77% | Remiriahshs | 690 | 673&nbsp&nbsp/ 17 / 0 | 0 | 0 | 0 | NC,SD | Report |
| #3 | | 814,214 | 96.96% | drumchanon | 690 | 648&nbsp&nbsp/ 42 / 0 | 17 | 0 | 0 | DT | Report |
| #4 | | 809,478 | 97.68% | Konpaku Sariel | 690 | 658&nbsp&nbsp/ 32 / 0 | 5 | 0 | 0 | NC | Report |
| #5 | | 802,689 | 96.96% | Prymal | 690 | 648&nbsp&nbsp/ 42 / 0 | 0 | 0 | 0 | DT | Report |
| #6 | | 802,464 | 99.42% | Darkknio | 690 | 682&nbsp&nbsp/ 8 / 0 | 13 | 0 | 0 | HR | Report |
| #7 | | 801,438 | 99.28% | Coryn | 690 | 680&nbsp&nbsp/ 10 / 0 | 6 | 0 | 0 | HR | Report |
| #8 | | 799,775 | 97.10% | NanaFlow | 690 | 650&nbsp&nbsp/ 40 / 0 | 0 | 1 | 0 | DT | Report |
| #9 | | 799,583 | 96.59% | chKKi | 690 | 643&nbsp&nbsp/ 47 / 0 | 4 | 0 | 0 | NC | Report |
| #10 | | 799,428 | 98.99% | Protoescapist | 690 | 676&nbsp&nbsp/ 14 / 0 | 19 | 0 | 0 | HD | Report |
| #11 | | 799,092 | 99.06% | hoku-4625 | 690 | 677&nbsp&nbsp/ 13 / 0 | 10 | 0 | 0 | HD | Report |
| #12 | | 795,510 | 98.62% | 0floor0 | 690 | 671&nbsp&nbsp/ 19 / 0 | 9 | 0 | 0 | HR | Report |
| #13 | | 779,480 | 100.00% | Player- | 690 | 690&nbsp&nbsp/ 0 / 0 | 14 | 0 | 0 | SD | Report |
| #14 | | 776,180 | 99.57% | Halzyn | 690 | 684&nbsp&nbsp/ 6 / 0 | 10 | 0 | 0 | None | Report |
| #15 | | 775,320 | 99.42% | jyake_ou | 690 | 682&nbsp&nbsp/ 8 / 0 | 5 | 0 | 0 | None | Report |
| #16 | | 775,300 | 99.49% | usagi0v0 | 690 | 683&nbsp&nbsp/ 7 / 0 | 5 | 0 | 0 | None | Report |
| #17 | | 775,080 | 99.49% | -Jamu- | 690 | 683&nbsp&nbsp/ 7 / 0 | 8 | 0 | 0 | None | Report |
| #18 | | 774,420 | 99.42% | ExGon | 690 | 682&nbsp&nbsp/ 8 / 0 | 7 | 0 | 0 | None | Report |
| #19 | | 774,090 | 99.35% | -------Yuzliliy | 690 | 681&nbsp&nbsp/ 9 / 0 | 2 | 0 | 0 | None | Report |
| #20 | | 773,940 | 99.28% | kaypooma | 690 | 680&nbsp&nbsp/ 10 / 0 | 8 | 0 | 0 | None | Report |
| #21 | | 773,880 | 99.28% | kazzysan | 690 | 680&nbsp&nbsp/ 10 / 0 | 10 | 0 | 0 | None | Report |
| #22 | | 773,870 | 99.28% | [ White Music ] | 690 | 680&nbsp&nbsp/ 10 / 0 | 1 | 0 | 0 | None | Report |
| #23 | | 773,760 | 99.35% | ChaiChai juice | 690 | 681&nbsp&nbsp/ 9 / 0 | 14 | 0 | 0 | None | Report |
| #24 | | 773,540 | 99.35% | Warwick | 690 | 681&nbsp&nbsp/ 9 / 0 | 12 | 0 | 0 | None | Report |
| #25 | | 773,300 | 99.42% | Jintsuu | 690 | 682&nbsp&nbsp/ 8 / 0 | 1 | 0 | 0 | SD | Report |
| #26 | | 772,320 | 99.20% | IIDX_COSMO | 690 | 679&nbsp&nbsp/ 11 / 0 | 14 | 0 | 0 | None | Report |
| #27 | | 772,000 | 99.06% | Horiiizon | 690 | 677&nbsp&nbsp/ 13 / 0 | 8 | 0 | 0 | None | Report |
| #28 | | 771,780 | 99.06% | Magg | 690 | 677&nbsp&nbsp/ 13 / 0 | 1 | 0 | 0 | None | Report |
| #29 | | 771,450 | 99.13% | Jona | 690 | 678&nbsp&nbsp/ 12 / 0 | 6 | 0 | 0 | None | Report |
| #30 | | 771,340 | 99.13% | Inoue | 690 | 678&nbsp&nbsp/ 12 / 0 | 2 | 0 | 0 | None | Report |
| #31 | | 769,840 | 99.49% | hikikochan | 690 | 683&nbsp&nbsp/ 7 / 0 | 9 | 0 | 0 | None | Report |
| #32 | | 769,200 | 98.77% | ac02140603 | 690 | 673&nbsp&nbsp/ 17 / 0 | 7 | 1 | 0 | None | Report |
| #33 | | 769,030 | 98.77% | knpknp | 690 | 673&nbsp&nbsp/ 17 / 0 | 0 | 0 | 0 | None | Report |
| #34 | | 768,700 | 98.70% | taikorage | 690 | 672&nbsp&nbsp/ 18 / 0 | 19 | 0 | 0 | None | Report |
| #35 | | 767,520 | 98.55% | aquacyan | 690 | 670&nbsp&nbsp/ 20 / 0 | 9 | 0 | 0 | None | Report |
| #36 | | 767,400 | 98.55% | Pop Team Epic | 690 | 670&nbsp&nbsp/ 20 / 0 | 11 | 0 | 0 | None | Report |
| #37 | | 765,950 | 98.55% | SsAaKkUuRA | 690 | 670&nbsp&nbsp/ 20 / 0 | 2 | 0 | 0 | None | Report |
| #38 | | 765,660 | 98.55% | a33248264 | 690 | 670&nbsp&nbsp/ 20 / 0 | 12 | 0 | 0 | None | Report |
| #39 | | 764,050 | 97.97% | Three_Knots | 690 | 662&nbsp&nbsp/ 28 / 0 | 17 | 0 | 0 | None | Report |
| #40 | | 763,680 | 99.42% | EidAAAAA | 690 | 682&nbsp&nbsp/ 8 / 0 | 0 | 0 | 0 | None | Report |
| #41 | | 763,240 | 98.04% | Samuraiwarm | 690 | 663&nbsp&nbsp/ 27 / 0 | 0 | 0 | 0 | None | Report |
| #42 | | 763,070 | 98.55% | adamusuka0131 | 690 | 670&nbsp&nbsp/ 20 / 0 | 7 | 0 | 0 | None | Report |
| #43 | | 762,860 | 98.19% | haityuu | 690 | 665&nbsp&nbsp/ 25 / 0 | 14 | 0 | 0 | None | Report |
| #44 | | 762,010 | 97.83% | -Ryan | 690 | 660&nbsp&nbsp/ 30 / 0 | 6 | 0 | 0 | None | Report |
| #45 | | 760,580 | 98.12% | kanki2 | 690 | 664&nbsp&nbsp/ 26 / 0 | 13 | 2 | 0 | None | Report |
| #46 | | 760,010 | 97.75% | Dynutka | 690 | 659&nbsp&nbsp/ 31 / 0 | 3 | 0 | 0 | None | Report |
| #47 | | 759,380 | 97.32% | ILaest | 690 | 653&nbsp&nbsp/ 37 / 0 | 17 | 0 | 0 | None | Report |
| #48 | | 759,230 | 97.61% | CthulhuSatan | 690 | 657&nbsp&nbsp/ 33 / 0 | 16 | 0 | 0 | None | Report |
| #49 | | 758,980 | 97.54% | Wilaner | 690 | 656&nbsp&nbsp/ 34 / 0 | 12 | 0 | 0 | None | Report |
| #50 | | 758,750 | 97.83% | Nikonych | 690 | 660&nbsp&nbsp/ 30 / 0 | 0 | 1 | 0 | None | Report |