Artist:
USAO
Circle Size:

Approach Rate:

Title:
Miracle 5ympho X
HP Drain:

Star Difficulty:

(3.83)
Creator:
Mel
Accuracy:

Length:
2:00 (1:55 drain)
Source:
beatmania IIDX 21 SPADA
Genre:
Unspecified (Other)
BPM:
210
Tags:
frey sionkotori kokodoko ナウい 一年一片 frenchcore dubstep intensity fullerene kurokami gezo
User Rating:
Success Rate:
Points of Failure:


(graph is accumulative, based on % at fail/retry)

21.5% (550 of 2562 plays)

Submitted:
Loved:
Dec 27, 2013
Nov 14, 2016
Rating Spread:

Favourited 623 times in total

Users that love this map: wongfung, Jerimaya, 0pen, CriticalDex, yuh25, Bonzomi, nobody-, KenZ, CrazyStar, Maihyo, Aleppie, manzoi, Outeaux, lineqtxz, kairasu, Brett6455, Karukami, alexDaleITA, Penguinz, clairvoyant and many more!
Options:
This Beatmap's Thread
This map is in a LOVED state.
As such, it will not award any pp and leaderboards may be reset by the beatmap creator.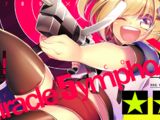 Konpaku Sariel is in the lead! ()
Score
633,810 (97.85%)
Max Combo
534
300 / 100 / 50
511 / 23 / 0
Misses
0
Geki (Elite Beat!)
0
Katu (Beat!)
0
Mods
HD,NC
Top 50 Scoreboard
| | Rank | Score | Accuracy | Player | Max Combo | 300 / 100 / 50 | Geki | Katu | Misses | Mods | |
| --- | --- | --- | --- | --- | --- | --- | --- | --- | --- | --- | --- |
| #1 | | 633,810 | 97.85% | Konpaku Sariel | 534 | 511&nbsp&nbsp/ 23 / 0 | 0 | 0 | 0 | HD,NC | Report |
| #2 | | 618,066 | 99.06% | Darkknio | 534 | 524&nbsp&nbsp/ 10 / 0 | 3 | 0 | 0 | NC | Report |
| #3 | | 617,121 | 98.78% | Aizawa Nagisa | 534 | 521&nbsp&nbsp/ 13 / 0 | 1 | 0 | 0 | DT | Report |
| #4 | | 613,521 | 98.41% | [Rori] | 534 | 517&nbsp&nbsp/ 17 / 0 | 0 | 0 | 0 | DT | Report |
| #5 | | 610,386 | 98.03% | Quizmaegi | 534 | 513&nbsp&nbsp/ 21 / 0 | 3 | 0 | 0 | DT | Report |
| #6 | | 608,211 | 97.57% | ImSJ | 534 | 508&nbsp&nbsp/ 26 / 0 | 0 | 0 | 0 | NC | Report |
| #7 | | 594,798 | 99.25% | andri yumanda | 534 | 526&nbsp&nbsp/ 8 / 0 | 3 | 0 | 0 | HR | Report |
| #8 | | 593,202 | 98.97% | minicasu | 534 | 523&nbsp&nbsp/ 11 / 0 | 3 | 0 | 0 | HR | Report |
| #9 | | 588,246 | 94.38% | Flandre4950 | 534 | 474&nbsp&nbsp/ 60 / 0 | 2 | 0 | 0 | DT | Report |
| #10 | | 586,596 | 97.94% | AiAyako | 534 | 512&nbsp&nbsp/ 22 / 0 | 0 | 0 | 0 | HR | Report |
| #11 | | 579,180 | 100.00% | Angerfist | 534 | 534&nbsp&nbsp/ 0 / 0 | 0 | 0 | 0 | None | Report |
| #12 | | 579,180 | 100.00% | Player- | 534 | 534&nbsp&nbsp/ 0 / 0 | 2 | 0 | 0 | None | Report |
| #13 | | 579,180 | 100.00% | T-aius | 534 | 534&nbsp&nbsp/ 0 / 0 | 0 | 0 | 0 | None | Report |
| #14 | | 577,420 | 99.72% | christo18 | 534 | 531&nbsp&nbsp/ 3 / 0 | 0 | 0 | 0 | None | Report |
| #15 | | 576,870 | 99.63% | GamingPDL | 534 | 530&nbsp&nbsp/ 4 / 0 | 0 | 0 | 0 | None | Report |
| #16 | | 576,790 | 99.53% | cacao | 534 | 529&nbsp&nbsp/ 5 / 0 | 0 | 0 | 0 | None | Report |
| #17 | | 576,150 | 96.35% | orbstar - byron | 534 | 495&nbsp&nbsp/ 39 / 0 | 2 | 0 | 0 | HD | Report |
| #18 | | 575,820 | 99.34% | -- Yuz L1L1y -- | 534 | 527&nbsp&nbsp/ 7 / 0 | 0 | 0 | 0 | None | Report |
| #19 | | 575,780 | 99.44% | [ Lesia ] | 534 | 528&nbsp&nbsp/ 6 / 0 | 0 | 0 | 0 | None | Report |
| #20 | | 575,400 | 99.34% | j9696410 | 534 | 527&nbsp&nbsp/ 7 / 0 | 1 | 0 | 0 | None | Report |
| #21 | | 574,410 | 99.25% | Samuraiwarm | 534 | 526&nbsp&nbsp/ 8 / 0 | 0 | 0 | 0 | None | Report |
| #22 | | 573,810 | 99.06% | Alwaysyukaz | 534 | 524&nbsp&nbsp/ 10 / 0 | 3 | 0 | 0 | None | Report |
| #23 | | 573,590 | 99.16% | JaneD221 | 534 | 525&nbsp&nbsp/ 9 / 0 | 2 | 0 | 0 | None | Report |
| #24 | | 573,240 | 99.06% | die-f0x | 534 | 524&nbsp&nbsp/ 10 / 0 | 0 | 0 | 0 | None | Report |
| #25 | | 573,130 | 99.06% | satooman | 534 | 524&nbsp&nbsp/ 10 / 0 | 0 | 0 | 0 | None | Report |
| #26 | | 571,370 | 98.88% | PApeRBAKA_ | 534 | 522&nbsp&nbsp/ 12 / 0 | 0 | 0 | 0 | None | Report |
| #27 | | 571,310 | 98.69% | Johns_HappyLife | 534 | 520&nbsp&nbsp/ 14 / 0 | 0 | 0 | 0 | None | Report |
| #28 | | 571,150 | 98.88% | mihinho | 534 | 522&nbsp&nbsp/ 12 / 0 | 0 | 0 | 0 | None | Report |
| #29 | | 570,930 | 98.78% | Scared | 534 | 521&nbsp&nbsp/ 13 / 0 | 1 | 0 | 0 | None | Report |
| #30 | | 570,710 | 98.78% | KKorin | 534 | 521&nbsp&nbsp/ 13 / 0 | 0 | 1 | 0 | None | Report |
| #31 | | 570,550 | 98.60% | tolya | 534 | 519&nbsp&nbsp/ 15 / 0 | 1 | 0 | 0 | None | Report |
| #32 | | 569,720 | 98.60% | Chiefiezi | 534 | 519&nbsp&nbsp/ 15 / 0 | 0 | 0 | 0 | None | Report |
| #33 | | 569,450 | 98.41% | Yoshihiro | 534 | 517&nbsp&nbsp/ 17 / 0 | 3 | 0 | 0 | None | Report |
| #34 | | 569,090 | 98.31% | -Ryan | 534 | 516&nbsp&nbsp/ 18 / 0 | 0 | 0 | 0 | None | Report |
| #35 | | 568,460 | 98.31% | e1ch4n8 | 534 | 516&nbsp&nbsp/ 18 / 0 | 3 | 0 | 0 | None | Report |
| #36 | | 568,440 | 98.13% | Seok Hyejin | 534 | 514&nbsp&nbsp/ 20 / 0 | 1 | 0 | 0 | None | Report |
| #37 | | 567,820 | 98.60% | -doema- | 534 | 519&nbsp&nbsp/ 15 / 0 | 0 | 0 | 0 | None | Report |
| #38 | | 567,630 | 98.22% | Wilaner | 534 | 515&nbsp&nbsp/ 19 / 0 | 3 | 0 | 0 | None | Report |
| #39 | | 567,280 | 98.60% | MiyanagaS2Saki | 534 | 519&nbsp&nbsp/ 15 / 0 | 0 | 0 | 0 | None | Report |
| #40 | | 567,270 | 97.85% | Duck with Hat | 534 | 511&nbsp&nbsp/ 23 / 0 | 0 | 0 | 0 | None | Report |
| #41 | | 566,910 | 97.85% | Pekka | 534 | 511&nbsp&nbsp/ 23 / 0 | 0 | 0 | 0 | None | Report |
| #42 | | 566,490 | 97.94% | RedRubber | 534 | 512&nbsp&nbsp/ 22 / 0 | 3 | 0 | 0 | None | Report |
| #43 | | 566,480 | 97.85% | hannaeeeh | 534 | 511&nbsp&nbsp/ 23 / 0 | 1 | 0 | 0 | None | Report |
| #44 | | 566,420 | 98.13% | Raichu69 | 534 | 514&nbsp&nbsp/ 20 / 0 | 0 | 0 | 0 | None | Report |
| #45 | | 566,370 | 97.94% | ttl4888 | 534 | 512&nbsp&nbsp/ 22 / 0 | 3 | 0 | 0 | None | Report |
| #46 | | 566,230 | 98.22% | Amakusa Est | 534 | 515&nbsp&nbsp/ 19 / 0 | 0 | 0 | 0 | None | Report |
| #47 | | 564,660 | 97.38% | OsuBR | 534 | 506&nbsp&nbsp/ 28 / 0 | 2 | 0 | 0 | None | Report |
| #48 | | 564,640 | 97.28% | cronotZX | 534 | 505&nbsp&nbsp/ 29 / 0 | 3 | 0 | 0 | None | Report |
| #49 | | 564,110 | 97.38% | STA_0318 | 534 | 506&nbsp&nbsp/ 28 / 0 | 3 | 0 | 0 | None | Report |
| #50 | | 563,970 | 97.57% | Bakuman55 | 534 | 508&nbsp&nbsp/ 26 / 0 | 1 | 0 | 0 | None | Report |