Artist:
USAO
Circle Size:

Approach Rate:

Title:
Miracle 5ympho X
HP Drain:

Star Difficulty:

(3.81)
Creator:
Mel
Accuracy:

Length:
1:52 (1:47 drain)
Source:
beatmania IIDX 21 SPADA
Genre:
Unspecified (Other)
BPM:
210
Tags:
frey sionkotori kokodoko ナウい 一年一片 frenchcore dubstep intensity fullerene kurokami gezo
User Rating:
Success Rate:
Points of Failure:


(graph is accumulative, based on % at fail/retry)

24.8% (26660 of 107475 plays)

Submitted:
Loved:
Dec 27, 2013
Nov 14, 2016
Rating Spread:

Favourited 763 times in total

Users that love this map: Jerimaya, 0pen, CriticalDex, chopio143, yuh25, Bonzomi, nobody-, KenZ, CrazyStar, Maihyo, Aleppie, manzoi, Outeaux, lineqtxz, kairasu, Brett6455, Karukami, alexDaleITA, Penguinz, clairvoyant and many more!
Options:
Modding / Discussion
This map is in a LOVED state.
As such, it will not award any pp and leaderboards may be reset by the beatmap creator.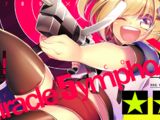 Angerfist is in the lead! ()
Score
538,300 (100.00%)
Max Combo
481
300 / 100 / 50
481 / 0 / 0
Misses
0
Geki (Elite Beat!)
0
Katu (Beat!)
0
Mods
None
Top 50 Scoreboard
| | Rank | Score | Accuracy | Player | Max Combo | 300 / 100 / 50 | Geki | Katu | Misses | Mods | |
| --- | --- | --- | --- | --- | --- | --- | --- | --- | --- | --- | --- |
| #1 | | 538,300 | 100.00% | Angerfist | 481 | 481&nbsp&nbsp/ 0 / 0 | 0 | 0 | 0 | None | Report |
| #2 | | 532,030 | 99.17% | Constantinne | 481 | 473&nbsp&nbsp/ 8 / 0 | 0 | 0 | 0 | None | Report |
| #3 | | 530,840 | 98.86% | kazzysan | 481 | 470&nbsp&nbsp/ 11 / 0 | 0 | 0 | 0 | None | Report |
| #4 | | 525,080 | 97.71% | GottaGoFast | 481 | 459&nbsp&nbsp/ 22 / 0 | 0 | 0 | 0 | None | Report |
| #5 | | 520,640 | 97.09% | KKorin | 481 | 453&nbsp&nbsp/ 28 / 0 | 0 | 0 | 0 | None | Report |
| #6 | | 512,080 | 95.43% | tetomi | 481 | 437&nbsp&nbsp/ 44 / 0 | 0 | 0 | 0 | None | Report |
| #7 | | 503,780 | 93.97% | -Yurei | 475 | 426&nbsp&nbsp/ 52 / 0 | 0 | 0 | 3 | None | Report |
| #8 | | 478,780 | 91.58% | ll_Yukari_ll | 451 | 401&nbsp&nbsp/ 79 / 0 | 0 | 0 | 1 | None | Report |
| #9 | | 473,642 | 96.88% | beccaronii | 350 | 453&nbsp&nbsp/ 26 / 0 | 0 | 0 | 2 | None | Report |
| #10 | | 461,770 | 93.87% | addie | 385 | 428&nbsp&nbsp/ 47 / 0 | 0 | 0 | 6 | None | Report |
| #11 | | 446,342 | 95.32% | T-aius | 331 | 438&nbsp&nbsp/ 41 / 0 | 0 | 0 | 2 | None | Report |
| #12 | | 438,910 | 95.01% | ZyncxSkyvolt | 343 | 435&nbsp&nbsp/ 44 / 0 | 0 | 0 | 2 | None | Report |
| #13 | | 434,636 | 94.07% | Bebaleo | 317 | 428&nbsp&nbsp/ 49 / 0 | 0 | 0 | 4 | None | Report |
| #14 | | 429,460 | 93.04% | Raichu69 | 320 | 416&nbsp&nbsp/ 63 / 0 | 0 | 0 | 2 | None | Report |
| #15 | | 412,412 | 93.66% | -doema- | 316 | 426&nbsp&nbsp/ 49 / 0 | 0 | 0 | 6 | None | Report |
| #16 | | 411,970 | 93.24% | KADXSN | 292 | 423&nbsp&nbsp/ 51 / 0 | 0 | 0 | 7 | None | Report |
| #17 | | 409,632 | 90.96% | yuusuke0210 | 297 | 399&nbsp&nbsp/ 77 / 0 | 0 | 0 | 5 | None | Report |
| #18 | | 403,472 | 93.14% | rogian | 245 | 419&nbsp&nbsp/ 58 / 0 | 0 | 0 | 4 | None | Report |
| #19 | | 398,882 | 89.60% | pisceusCB | 302 | 388&nbsp&nbsp/ 86 / 0 | 0 | 0 | 7 | None | Report |
| #20 | | 395,716 | 93.66% | NArisutora | 250 | 423&nbsp&nbsp/ 55 / 0 | 0 | 0 | 3 | None | Report |
| #21 | | 393,046 | 89.09% | katekunn | 310 | 384&nbsp&nbsp/ 89 / 0 | 0 | 0 | 8 | None | Report |
| #22 | | 384,728 | 88.46% | agitoism | 302 | 376&nbsp&nbsp/ 99 / 0 | 0 | 0 | 6 | None | Report |
| #23 | | 376,980 | 92.52% | -GoreDx- | 226 | 414&nbsp&nbsp/ 62 / 0 | 0 | 0 | 5 | None | Report |
| #24 | | 375,684 | 88.57% | toki242 | 317 | 380&nbsp&nbsp/ 92 / 0 | 0 | 0 | 9 | None | Report |
| #25 | | 366,972 | 91.79% | SAKURAKUN | 260 | 410&nbsp&nbsp/ 63 / 0 | 0 | 0 | 8 | None | Report |
| #26 | | 360,444 | 87.84% | JACKSU | 278 | 373&nbsp&nbsp/ 99 / 0 | 0 | 0 | 9 | None | Report |
| #27 | | 358,250 | 88.57% | Kekneko | 226 | 381&nbsp&nbsp/ 90 / 0 | 0 | 0 | 10 | None | Report |
| #28 | | 352,198 | 90.85% | -Happykatt | 264 | 401&nbsp&nbsp/ 72 / 0 | 0 | 0 | 8 | None | Report |
| #29 | | 352,088 | 90.96% | Vexlol | 203 | 398&nbsp&nbsp/ 79 / 0 | 0 | 0 | 4 | None | Report |
| #30 | | 349,778 | 85.55% | TREEToTREET | 271 | 349&nbsp&nbsp/ 125 / 0 | 0 | 0 | 7 | None | Report |
| #31 | | 344,456 | 82.85% | Starmax | 298 | 323&nbsp&nbsp/ 151 / 0 | 0 | 0 | 7 | None | Report |
| #32 | | 330,204 | 86.59% | SpWhRb | 185 | 361&nbsp&nbsp/ 111 / 0 | 0 | 0 | 9 | None | Report |
| #33 | | 329,584 | 87.01% | vitodwiputra | 264 | 368&nbsp&nbsp/ 101 / 0 | 0 | 0 | 12 | None | Report |
| #34 | | 318,172 | 85.34% | Kaho-Hinata | 211 | 360&nbsp&nbsp/ 101 / 0 | 0 | 0 | 20 | None | Report |
| #35 | | 306,452 | 86.90% | harry7805 | 174 | 364&nbsp&nbsp/ 108 / 0 | 0 | 0 | 9 | None | Report |
| #36 | | 304,784 | 84.62% | 2-D -kun | 166 | 352&nbsp&nbsp/ 110 / 0 | 0 | 0 | 19 | None | Report |
| #37 | | 301,152 | 87.01% | jekasa | 214 | 365&nbsp&nbsp/ 107 / 0 | 0 | 0 | 9 | None | Report |
| #38 | | 300,200 | 84.93% | Lukaras | 197 | 357&nbsp&nbsp/ 103 / 0 | 0 | 0 | 21 | None | Report |
| #39 | | 293,090 | 83.68% | rhdudxkr517 | 201 | 337&nbsp&nbsp/ 131 / 0 | 0 | 0 | 13 | None | Report |
| #40 | | 291,974 | 85.03% | ARJNC | 213 | 361&nbsp&nbsp/ 96 / 0 | 0 | 0 | 24 | None | Report |
| #41 | | 285,780 | 86.80% | Amakusa Est | 135 | 368&nbsp&nbsp/ 99 / 0 | 0 | 0 | 14 | None | Report |
| #42 | | 284,050 | 83.16% | beetle16 | 188 | 335&nbsp&nbsp/ 130 / 0 | 0 | 0 | 16 | None | Report |
| #43 | | 283,402 | 87.01% | CoAdekuHiko | 176 | 371&nbsp&nbsp/ 95 / 0 | 0 | 0 | 15 | None | Report |
| #44 | | 280,698 | 83.37% | Wullgar | 194 | 341&nbsp&nbsp/ 120 / 0 | 0 | 0 | 20 | None | Report |
| #45 | | 279,990 | 85.76% | SHIMOKO | 181 | 361&nbsp&nbsp/ 103 / 0 | 0 | 0 | 17 | None | Report |
| #46 | | 270,068 | 81.29% | Jean Mahmoud | 204 | 328&nbsp&nbsp/ 126 / 0 | 0 | 0 | 27 | None | Report |
| #47 | | 269,862 | 78.38% | ccodooly | 212 | 316&nbsp&nbsp/ 122 / 0 | 0 | 0 | 43 | None | Report |
| #48 | | 269,574 | 79.00% | TOMANCO | 215 | 317&nbsp&nbsp/ 126 / 0 | 0 | 0 | 38 | None | Report |
| #49 | | 269,180 | 86.80% | Reika | 156 | 376&nbsp&nbsp/ 83 / 0 | 0 | 0 | 22 | None | Report |
| #50 | | 265,286 | 85.97% | beatmaster66 | 176 | 361&nbsp&nbsp/ 105 / 0 | 0 | 0 | 15 | None | Report |