Beatmap Listing » Collection - Piano Beatmap Set
Artist:
Collection
Key Amount:

Approach Rate:

Title:
Piano Beatmap Set
HP Drain:

Star Difficulty:

(2.73)
Creator:
CircusGalop
Accuracy:

Length:
2:10 (2:09 drain)
Source:
BMS
Genre:
Unspecified (Other)
BPM:
200
Tags:
User Rating:
Success Rate:
Points of Failure:


(graph is accumulative, based on % at fail/retry)

Not yet played!
Submitted:
Updated:
Jul 11, 2015
Jul 23, 2017
Rating Spread:

Favourited 187 times in total

Users that love this map: Shirotori, _Shirayukihime_, Awang411, phaZ, DarkSider2442, - Marco -, cuchu93, Tornspirit, leqek, xanibabe, MidSoul, Modren, stryver12, -Arthus-, Benzopirene, minzy21, ARGENTINE DREAM, Rikuka, Dipif, Snow Wind and many more!
Options:
Modding / Discussion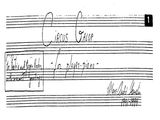 4Key : 15 difficulties // 5Key : 15 difficulties // 7Key : 15 difficulties
10Key : 69 difficulties
This Beatmap Set includes 15 pieces of classical piano music and each map uses only same piano hitsound & sample files.
All Notes are at least 100ms apart and All Long Notes are at least 50ms length and at least 50ms release time after the end of Long Note. Theoretically, all combo is possible in any map!
Download with wav files (updated)
https://1drv.ms/f/s!Amplr9W7ywYwgTxGZJ2fbN0nD5R2
2017.07.17 Update
Liszt - Grandes Etudes de Paganini No.6 (4K,5K,7K Full, 10K EZ,NM,HD,Full)
Rachmaninov - Piano Concerto No.3 Ossia Cadenza (4K,5K,7K EX, 10K EZ,NM,HD,EX)
La Campanella (10K SHD) combines MX and SHD
Change the background jpg file due to the 32MB limit
Apply arpeggio in Circus Galop and Hungarian Rhapsody
Change easy part in Moonlight 3rd movement (4K,5K,7K,10K EX)
2017.07.06 Update
Liszt - Liebestraum (4K,5K,7K Full, 10K BG,EZ,NM,HD,Full)
4K HELL CIRCUS : 4500 -> 4683
5K HELL CIRCUS : 5000 -> 5280
7K HELL CIRCUS : 7000 -> 7288
Circus Galop 10K NM, HD, SHD
William Tell 4K EX : 2593 -> 2548
William Tell 5K EX : 2749 -> 2819
William Tell 7K EX : 3623 -> 3718
William Tell 10K SHD,EX
2017.06.26 Update
Mozart - Turkish March (4K,5K,7K EX, 10K EZ,NM,HD,EX)
Beethoven - Pathetique (4K,5K,7K EX, 10K EZ,NM,HD,EX)
All 4K,5K,7K EX maps
Circus Galop (4K,5K,7K,10K HELL CIRCUS) combines Hell and Hell LN.
osu!mania 10key skin download
https://1drv.ms/f/s!Amplr9W7ywYwgTXGhlvWWUmHBT6O
10key play videos
https://www.youtube.com/user/lyw318
Classical Midi Sources : Tirol's midi works
http://tirolmusic.blogspot.com/
[Circus Galop / Marc-Andre Hamelin]
BG, NM, HD : normal size / EZ, SHD : different type / HELL CIRCUS : full size
[Etude Op.10-5 "Black Key" / Frederic Francois Chopin]
EZ,NM,HD,SHD,EX : full size
[William Tell Overture Finale / Gioachino Rossini]
BG,EZ,NM,HD,SHD,EX : normal size
[La Campanella / Niccolo Paganini / Franz Liszt]
BG,EZ,NM,HD : normal size / SHD : different type / Full : full size
[Nocturne Op.9-2 / Frederic Francois Chopin]
EZ,NM,HD : normal size / Full : full size
[Canon / Johann Pachelbel]
BG,EZ,NM,HD,EX : normal size
[Hungarian Rhapsody No. 2 / Franz Liszt]
EZ,NM,HD : normal size / Full : long size
[Hungarian Dance No.5 / Johannes Brahms]
EZ,NM,HD,EX : full size
[Impromptu No.4 Op.66 "Fantaisie-Impromptu" / Frederic Francois Chopin]
EZ,NM,HD,EX : normal size
[Piano Sonata No.14 Op.27-2 "Moonlight" 3rd movement / Ludwig van Beethoven]
EZ,NM,HD,EX : normal size
[Piano Sonata No.11 K.331 3rd movement "Turkish March" / Wolfgang Amadeus Mozart]
EZ,NM,HD,EX : normal size
[Piano Sonata No.8 Op.13 "Pathetique"/ Ludwig van Beethoven]
EZ,NM,HD,EX : Medley Version (3rd -> 2nd -> 1st -> 2nd movement)
[Liebestraum S.541 No. 3 / Franz Liszt]
BG,EZ,NM,HD : normal size / Full : full size
[S.141 No.6 Grandes Etudes de Paganini "Theme and Variations" / Franz Liszt]
EZ : different type / NM,HD : normal size / Full : full size
[Piano Concerto No.3 Ossia Cadenza / Sergey Vasilyevich Rachmaninov]
EZ,NM,HD,EX : normal size
91 Kudous
kaythen ★★★★★★★★★★★★★★★★★★★★★★★★★★★★★★★★★★★
Ovoui ★★★★★★★★★★★★★★★★★★
Mordu ★★★★★★★★★★
Me ★★★★★★★★
Awang411 ★★★★★★
AncuL ★★★
MidSoul ★★
Another Lie ★★
Tofu1222 ★★
Modren ★
Skorer ★
Eraser ★
JarvisGaming YT ★
semyon422 ★