Beatmap Listing » Collection - Piano Beatmap Set
Artist:
Collection
Key Amount:

Approach Rate:

Title:
Piano Beatmap Set
HP Drain:

Star Difficulty:

(5.15)
Creator:
CircusGalop
Accuracy:

Length:
4:08 (4:06 drain)
Source:
BMS
Genre:
Unspecified (Other)
BPM:
200
Tags:
User Rating:
Success Rate:
Points of Failure:


(graph is accumulative, based on % at fail/retry)

Not yet played!
Submitted:
Updated:
Jul 11, 2015
Jun 25, 2017
Rating Spread:

Favourited 133 times in total

Users that love this map: _Shirayukihime_, Awang411, phaZ, DarkSider2442, - Marco -, MrNutria, Tornspirit, leqek, xanibabe, MidSoul, stryver12, -Arthus-, minzy21, Rikuka, Dipif, Snow Wind, Hyper Stream, Go to HELL, nwbieonlyn, 1164530434 and many more!
Options:
This Beatmap's Thread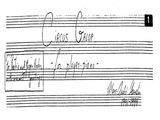 Thanks for adding as favorites and contributing star points.
If 100 Kudosus are gathered, I will apply for loved beatmap.
This Map Set consists of only piano hit sound files and includes 12 pieces of classical piano music.
All Notes are at least 100ms apart and All Long Notes are at least 50ms length and at least 50ms release time after the end of Long Note. Theoretically, all combo is possible in any map!
2017.06.24 Update
Circus Galop (4K,5K,7K,10K HELL CIRCUS) : Combined Hell and Hell LN
Turkish March (4K,7K EX, 10K EZ,NM,HD,EX), Pathetique (4K,7K EX, 10K EZ,NM,HD,EX) : New Music
Fantaisie Impromptu (4K,5K,7K EX), Hungarian Rhapsody (4K,7K Full, 10K HD), La Campanella (4K,7K Full, 10K BG,EZ), Moonlight 3rd movement (4K,5K,7K EX, 10K NM,HD), Hungarian Dances (4K,5K,7K EX), Nocturne (4K,7K Full), Canon (4K,5K,7K EX, 10K BG,EZ), William Tell (4K,7K EX, 10K BG,SHD), Circus Galop (10K BG,EZ), Black Key (4K EX, 10K HD,SHD)
osu!mania 10key skin download
http://1drv.ms/1NtREbU
10key play videos
https://www.youtube.com/user/lyw318
Classical Midi Sources : Tirol's midi works
http://tirolmusic.blogspot.kr/
[Circus Galop / Marc-Andre Hamelin]
BG, NM, HD : normal size / EZ, SHD : different type / HELL CIRCUS : full size
[Etude Op.10-5 "Black Key" / Frederic Francois Chopin]
EZ,NM,HD,SHD,EX : full size
[William Tell Overture Finale / Gioachino Rossini]
BG,EZ,NM,HD,SHD,EX : normal size
[La Campanella / Niccolo Paganini / Franz Liszt]
BG,EZ,NM,HD : normal size / SHD : different type 1 / MX : different type 2 / Full : full size
[Nocturne Op.9-2 / Frederic Francois Chopin]
EZ,NM,HD : normal size / Full : full size
[Canon / Johann Pachelbel]
BG,EZ,NM,HD,EX : normal size
[Hungarian Rhapsody No. 2 / Franz Liszt]
EZ,NM,HD : normal size / Full : long size
[Hungarian Dance No.5 / Johannes Brahms]
EZ,NM,HD,EX : full size
[Impromptu No.4 Op.66 "Fantaisie-Impromptu" / Frederic Francois Chopin]
EZ,NM,HD,EX : normal size
[Piano Sonata No.14 Op.27-2 "Moonlight" 3rd movement / Ludwig van Beethoven]
EZ,NM,HD,EX : normal size
[Piano Sonata No.11 K.331 3rd movement "Turkish March" / Wolfgang Amadeus Mozart]
EZ,NM,HD,EX : normal size
[Piano Sonata No.8 Op.13 "Pathetique"/ Ludwig van Beethoven]
EZ,NM,HD,EX : Medley Version (3rd -> 2nd -> 1st -> 2nd movement)