Artist:
Memme
Circle Size:

Approach Rate:

Title:
Legend of Moonlight
HP Drain:

Star Difficulty:

(6.19)
Creator:
SS_Kanzaki
Accuracy:

Length:
1:58 (1:52 drain)
Source:
EZ2DJ 7.5 Trax
Genre:
Unspecified (Other)
BPM:
160
Tags:
User Rating:
Success Rate:
Points of Failure:


(graph is accumulative, based on % at fail/retry)

9.6% (63 of 657 plays)

Submitted:
Loved:
Aug 3, 2011
Feb 4, 2018
Rating Spread:

Favourited 11 times in total

Users that love this map: MOLA_22, Lunatic_Ness, SoulEater, Miku Hatsune], Kdefs, Miauzgenau, Guillotine, Sakun_Spica, [ Rche ], KS_ID, Alfinha YT
Options:
Modding / Discussion
This map is in a LOVED state.
As such, it will not award any pp and leaderboards may be reset by the beatmap creator.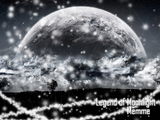 1st beatmap for me.
Enjoy!
Only CTB :3
MixGon : 100% Done, ExGon's mod! *Insane*
Broken Moon : 100% Done, hard.
CLSWTB Expert : 100% Done.
Fullmoon : 100% Done, easy.
Zapo's New Moon : 43% Done. *Crazy streams* / mapping now lol
CLSW's Tragic Moon : 100% Done, CLSW's mod! *Insane*
Stpl's Moonlight : 100% Done, Stpl's mod! (Extra map) *crazy*
StoryBoard / Hitsound for Madoka
Modding for ZHSteven
Thanks to ExGon / Nyan-Zapo / CLSW / Spectator guest diffi :D
Ttobas is in the lead! ()
Score
17,977,724 (99.61%)
Max Combo
862
300 / 100 / 50
929 / 81 / 0
Misses
4
Geki (Elite Beat!)
67
Droplet misses
0
Mods
None
Top 50 Scoreboard
| | Rank | Score | Accuracy | Player | Max Combo | 300 / 100 / 50 | Geki | Droplet Miss | Misses | Mods | |
| --- | --- | --- | --- | --- | --- | --- | --- | --- | --- | --- | --- |
| #1 | | 17,977,724 | 99.61% | Ttobas | 862 | 929&nbsp&nbsp/ 81 / 0 | 67 | 0 | 4 | None | Report |
| #2 | | 8,162,195 | 99.21% | Aqliva | 390 | 926&nbsp&nbsp/ 80 / 0 | 64 | 0 | 8 | HR | Report |
| #3 | | 7,670,772 | 98.62% | ItsLexii | 522 | 920&nbsp&nbsp/ 80 / 0 | 61 | 0 | 14 | None | Report |
| #4 | | 5,048,052 | 98.72% | DoDoEbi | 300 | 921&nbsp&nbsp/ 80 / 0 | 63 | 0 | 13 | HR | Report |
| #5 | | 4,188,532 | 98.72% | Guillotine | 343 | 922&nbsp&nbsp/ 79 / 0 | 59 | 0 | 13 | None | Report |
| #6 | | 3,004,355 | 98.42% | - S a k u r a - | 185 | 916&nbsp&nbsp/ 82 / 0 | 57 | 0 | 16 | HR | Report |
| #7 | | 2,881,340 | 97.24% | Elusion | 199 | 909&nbsp&nbsp/ 77 / 0 | 57 | 0 | 28 | None | Report |
| #8 | | 2,096,332 | 96.25% | monstratorfull | 157 | 895&nbsp&nbsp/ 81 / 0 | 50 | 0 | 38 | None | Report |
| #9 | | 1,775,089 | 95.86% | Orinoshi | 266 | 896&nbsp&nbsp/ 76 / 0 | 51 | 0 | 42 | NF,HR | Report |
| #10 | | 1,547,144 | 93.29% | Megpoid | 156 | 871&nbsp&nbsp/ 75 / 0 | 45 | 0 | 68 | None | Report |
| #11 | | 1,307,780 | 93.59% | Kasumii-sama | 140 | 872&nbsp&nbsp/ 77 / 0 | 41 | 0 | 65 | None | Report |
| #12 | | 628,447 | 90.83% | Gln_Markus | 71 | 851&nbsp&nbsp/ 70 / 0 | 31 | 0 | 93 | EZ,FL | Report |
| #13 | | 617,736 | 87.67% | Artenius | 101 | 819&nbsp&nbsp/ 70 / 0 | 25 | 0 | 125 | NF | Report |
| #14 | | 485,236 | 92.11% | cristhofer052 | 121 | 864&nbsp&nbsp/ 70 / 0 | 39 | 0 | 80 | NF,HR,HT | Report |
| #15 | | 473,521 | 87.67% | thien93 | 62 | 827&nbsp&nbsp/ 62 / 0 | 26 | 0 | 125 | NF,HD,HR | Report |
| #16 | | 401,240 | 77.71% | mikealex999 | 80 | 723&nbsp&nbsp/ 65 / 0 | 14 | 0 | 226 | NF | Report |
| #17 | | 366,204 | 78.60% | Yasumal | 44 | 739&nbsp&nbsp/ 58 / 0 | 15 | 0 | 217 | NF | Report |
| #18 | | 365,656 | 75.94% | BxdCat | 53 | 704&nbsp&nbsp/ 66 / 0 | 13 | 0 | 244 | NF | Report |
| #19 | | 358,404 | 75.54% | Sakata_Youhei | 41 | 704&nbsp&nbsp/ 62 / 0 | 16 | 0 | 248 | NF,NC | Report |
| #20 | | 285,956 | 72.58% | Alfinha YT | 44 | 679&nbsp&nbsp/ 57 / 0 | 10 | 0 | 278 | NF,EZ | Report |
| #21 | | 259,624 | 69.72% | GrayRedy | 33 | 655&nbsp&nbsp/ 52 / 0 | 6 | 0 | 307 | NF,EZ | Report |
| #22 | | 255,788 | 63.71% | edghjlshglkdfh | 40 | 598&nbsp&nbsp/ 48 / 0 | 6 | 0 | 368 | NF | Report |
| #23 | | 240,124 | 59.76% | -wow- | 42 | 556&nbsp&nbsp/ 50 / 0 | 6 | 0 | 408 | NF | Report |
| #24 | | 233,276 | 57.99% | Emanuelecaja | 47 | 552&nbsp&nbsp/ 36 / 0 | 5 | 0 | 426 | NF | Report |
| #25 | | 229,604 | 60.85% | DragonBorec | 38 | 571&nbsp&nbsp/ 46 / 0 | 6 | 0 | 397 | NF | Report |
| #26 | | 226,408 | 57.20% | DragoRed | 43 | 538&nbsp&nbsp/ 42 / 0 | 6 | 0 | 434 | NF | Report |
| #27 | | 224,876 | 54.73% | Diego_Hayweg | 30 | 514&nbsp&nbsp/ 41 / 0 | 1 | 0 | 459 | NF | Report |
| #28 | | 202,192 | 53.35% | Keiazz | 27 | 492&nbsp&nbsp/ 49 / 0 | 3 | 0 | 473 | NF | Report |
| #29 | | 176,564 | 45.96% | VnZee | 26 | 430&nbsp&nbsp/ 36 / 0 | 1 | 0 | 548 | NF | Report |
| #30 | | 9,600 | 1.48% | LeGrandLama | 2 | 13&nbsp&nbsp/ 2 / 0 | 0 | 0 | 999 | NF | Report |