Artist:
Memme
Circle Size:

Approach Rate:

Title:
Legend of Moonlight
HP Drain:

Star Difficulty:

(5.21)
Creator:
SS_Kanzaki
Accuracy:

Length:
1:54 (1:53 drain)
Source:
EZ2DJ 7.5 Trax
Genre:
Unspecified (Other)
BPM:
160
Tags:
User Rating:
Success Rate:
Points of Failure:


(graph is accumulative, based on % at fail/retry)

2.9% (9 of 306 plays)

Submitted:
Loved:
Aug 3, 2011
Feb 4, 2018
Rating Spread:

Favourited 11 times in total

Users that love this map: MOLA_22, Lunatic_Ness, SoulEater, Miku Hatsune], Kdefs, Miauzgenau, Guillotine, Sakun_Spica, [ Rche ], KS_ID, Alfinha YT
Options:
Modding / Discussion
This map is in a LOVED state.
As such, it will not award any pp and leaderboards may be reset by the beatmap creator.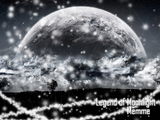 1st beatmap for me.
Enjoy!
Only CTB :3
MixGon : 100% Done, ExGon's mod! *Insane*
Broken Moon : 100% Done, hard.
CLSWTB Expert : 100% Done.
Fullmoon : 100% Done, easy.
Zapo's New Moon : 43% Done. *Crazy streams* / mapping now lol
CLSW's Tragic Moon : 100% Done, CLSW's mod! *Insane*
Stpl's Moonlight : 100% Done, Stpl's mod! (Extra map) *crazy*
StoryBoard / Hitsound for Madoka
Modding for ZHSteven
Thanks to ExGon / Nyan-Zapo / CLSW / Spectator guest diffi :D
b-a-d-s123 is in the lead! ()
Score
23,875,730 (100.00%)
Max Combo
886
300 / 100 / 50
839 / 47 / 121
Misses
0
Geki (Elite Beat!)
536
Droplet misses
0
Mods
HD,PF
Top 50 Scoreboard
| | Rank | Score | Accuracy | Player | Max Combo | 300 / 100 / 50 | Geki | Droplet Miss | Misses | Mods | |
| --- | --- | --- | --- | --- | --- | --- | --- | --- | --- | --- | --- |
| #1 | | 23,875,730 | 100.00% | b-a-d-s123 | 886 | 839&nbsp&nbsp/ 47 / 121 | 536 | 0 | 0 | HD,PF | Report |
| #2 | | 22,541,390 | 100.00% | RAMPAGE88 | 886 | 839&nbsp&nbsp/ 47 / 121 | 536 | 0 | 0 | None | Report |
| #3 | | 10,240,470 | 99.80% | Ttobas | 422 | 837&nbsp&nbsp/ 47 / 121 | 534 | 0 | 2 | None | Report |
| #4 | | 8,435,630 | 99.01% | Last Bubble | 510 | 829&nbsp&nbsp/ 47 / 121 | 528 | 0 | 10 | None | Report |
| #5 | | 8,095,870 | 99.21% | Guillotine | 485 | 831&nbsp&nbsp/ 47 / 121 | 528 | 0 | 8 | None | Report |
| #6 | | 5,692,680 | 98.01% | Orinoshi | 402 | 820&nbsp&nbsp/ 47 / 120 | 521 | 1 | 19 | None | Report |
| #7 | | 4,533,140 | 98.41% | iRevi | 322 | 826&nbsp&nbsp/ 47 / 118 | 524 | 3 | 13 | None | Report |
| #8 | | 4,064,654 | 98.71% | FABninja | 217 | 827&nbsp&nbsp/ 47 / 120 | 525 | 1 | 12 | HD | Report |
| #9 | | 3,754,490 | 99.11% | Constantine | 222 | 830&nbsp&nbsp/ 47 / 121 | 527 | 0 | 9 | None | Report |
| #10 | | 2,520,480 | 96.62% | Jumper- | 226 | 807&nbsp&nbsp/ 46 / 120 | 506 | 1 | 33 | None | Report |
| #11 | | 2,455,660 | 97.42% | L3gEnDaRy97 | 205 | 815&nbsp&nbsp/ 46 / 120 | 513 | 1 | 25 | None | Report |
| #12 | | 2,341,640 | 96.52% | XeroX_Orion | 217 | 805&nbsp&nbsp/ 47 / 120 | 507 | 1 | 34 | None | Report |
| #13 | | 2,094,950 | 94.94% | cristhofer052 | 168 | 792&nbsp&nbsp/ 47 / 117 | 493 | 4 | 47 | None | Report |
| #14 | | 1,687,140 | 95.23% | EEEHHH | 154 | 792&nbsp&nbsp/ 47 / 120 | 494 | 1 | 47 | None | Report |
| #15 | | 1,407,440 | 94.94% | Zoggoth | 95 | 789&nbsp&nbsp/ 47 / 120 | 496 | 1 | 50 | None | Report |
| #16 | | 1,228,000 | 96.52% | Gln_Markus | 154 | 804&nbsp&nbsp/ 47 / 121 | 502 | 0 | 35 | EZ,FL | Report |
| #17 | | 1,165,560 | 93.25% | thien93 | 97 | 774&nbsp&nbsp/ 47 / 118 | 476 | 3 | 65 | None | Report |
| #18 | | 1,118,070 | 92.65% | mikealex999 | 136 | 768&nbsp&nbsp/ 46 / 119 | 468 | 2 | 72 | None | Report |
| #19 | | 1,054,480 | 94.04% | CesDroid | 84 | 780&nbsp&nbsp/ 47 / 120 | 482 | 1 | 59 | None | Report |
| #20 | | 1,046,360 | 96.33% | Electr0o | 143 | 802&nbsp&nbsp/ 47 / 121 | 499 | 0 | 37 | EZ | Report |
| #21 | | 803,750 | 93.64% | Acooler | 100 | 782&nbsp&nbsp/ 45 / 116 | 484 | 5 | 59 | NF | Report |
| #22 | | 774,520 | 94.24% | Spyri | 119 | 787&nbsp&nbsp/ 47 / 115 | 486 | 6 | 52 | NF | Report |
| #23 | | 588,760 | 89.57% | kudeyes | 70 | 740&nbsp&nbsp/ 46 / 116 | 446 | 5 | 100 | NF | Report |
| #24 | | 582,800 | 87.49% | Yasumal | 132 | 722&nbsp&nbsp/ 46 / 113 | 438 | 8 | 118 | NF | Report |
| #25 | | 563,910 | 90.67% | Looper88 | 62 | 752&nbsp&nbsp/ 46 / 115 | 456 | 6 | 88 | NF | Report |
| #26 | | 495,430 | 87.29% | BxdCat | 75 | 716&nbsp&nbsp/ 46 / 117 | 421 | 4 | 124 | EZ | Report |
| #27 | | 428,690 | 85.60% | Alfinha YT | 74 | 707&nbsp&nbsp/ 44 / 111 | 407 | 10 | 135 | EZ | Report |
| #28 | | 199,830 | 61.37% | Keiazz | 20 | 494&nbsp&nbsp/ 38 / 86 | 247 | 35 | 354 | NF | Report |
| #29 | | 198,790 | 65.24% | edghjlshglkdfh | 17 | 532&nbsp&nbsp/ 34 / 91 | 275 | 30 | 320 | NF | Report |
| #30 | | 194,840 | 61.37% | Tauianer | 16 | 503&nbsp&nbsp/ 37 / 78 | 247 | 43 | 346 | NF | Report |
| #31 | | 144,180 | 49.26% | Joseph400YTgame | 12 | 407&nbsp&nbsp/ 23 / 66 | 183 | 55 | 456 | NF | Report |
| #32 | | 114,800 | 38.43% | optimisttt | 17 | 324&nbsp&nbsp/ 19 / 44 | 136 | 77 | 543 | NF | Report |