Artist:
dj TAKA
Circle Size:

Approach Rate:

Title:
AA
HP Drain:

Star Difficulty:

(4.41)
Creator:
Mystearica
Accuracy:

Length:
2:30 (1:55 drain)
Source:
Genre:
Video Game (Instrumental)
BPM:
154
Tags:
iidx dj taka milestone megamanexe
User Rating:
Success Rate:
Points of Failure:


(graph is accumulative, based on % at fail/retry)

12.5% (8666 of 69302 plays)

Submitted:
Ranked:
Oct 3, 2009
Oct 13, 2009
Rating Spread:

Favourited 24 times in total

Users that love this map: Naiad, a408746369, N66, Water-C, AquaBlue, sico91212, Toriumi, FerruccioV, CuNha, lkk24861793, cyanicknight, qawsq, sainetozhane, hyt_24, alejo0917, dore52x, KiskeHisagi, Koggiri, hungbeo, leon tsai and many more!
Options:
Modding / Discussion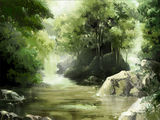 Remix of AA by dj TAKA. Taken from his Milestone album, original source is IIDX 11 RED.
Mystia is in the lead! ()
Score
10,089,443 (98.10%)
Max Combo
571
300 / 100 / 50
477 / 14 / 0
Misses
0
Geki (Elite Beat!)
75
Katu (Beat!)
10
Mods
HD,DT
Top 50 Scoreboard
| | Rank | Score | Accuracy | Player | Max Combo | 300 / 100 / 50 | Geki | Katu | Misses | Mods | |
| --- | --- | --- | --- | --- | --- | --- | --- | --- | --- | --- | --- |
| #1 | | 10,089,443 | 98.10% | Mystia | 571 | 477&nbsp&nbsp/ 14 / 0 | 75 | 10 | 0 | HD,DT | Report |
| #2 | | 9,879,771 | 97.56% | pyon | 571 | 473&nbsp&nbsp/ 18 / 0 | 76 | 9 | 0 | HD,DT | Report |
| #3 | | 9,873,003 | 94.74% | Dsan | 571 | 453&nbsp&nbsp/ 35 / 3 | 67 | 16 | 0 | HD,NC | Report |
| #4 | | 9,752,062 | 95.66% | Death | 569 | 459&nbsp&nbsp/ 32 / 0 | 66 | 19 | 0 | HD,DT | Report |
| #5 | | 9,643,084 | 100.00% | Rizzo | 571 | 491&nbsp&nbsp/ 0 / 0 | 85 | 0 | 0 | FL | Report |
| #6 | | 9,608,604 | 95.21% | Henry- | 571 | 456&nbsp&nbsp/ 34 / 1 | 66 | 18 | 0 | HD,DT | Report |
| #7 | | 9,580,025 | 99.59% | Serena | 571 | 488&nbsp&nbsp/ 3 / 0 | 83 | 2 | 0 | DT | Report |
| #8 | | 9,570,862 | 98.98% | My Aim Trash | 571 | 484&nbsp&nbsp/ 5 / 2 | 79 | 5 | 0 | DT | Report |
| #9 | | 9,552,038 | 97.96% | ethox | 571 | 476&nbsp&nbsp/ 15 / 0 | 73 | 12 | 0 | HD,HR | Report |
| #10 | | 9,536,709 | 99.19% | KeigoClear | 571 | 485&nbsp&nbsp/ 6 / 0 | 81 | 4 | 0 | DT | Report |
| #11 | | 9,522,395 | 98.78% | Zekker | 571 | 482&nbsp&nbsp/ 9 / 0 | 78 | 7 | 0 | DT | Report |
| #12 | | 9,492,603 | 98.47% | Marie Rose | 570 | 480&nbsp&nbsp/ 10 / 1 | 74 | 10 | 0 | DT | Report |
| #13 | | 9,492,140 | 97.39% | WubWoofWolf | 571 | 472&nbsp&nbsp/ 18 / 1 | 76 | 8 | 0 | DT | Report |
| #14 | | 9,488,718 | 97.96% | VeLias | 571 | 476&nbsp&nbsp/ 15 / 0 | 74 | 11 | 0 | DT | Report |
| #15 | | 9,472,813 | 97.79% | Mismagius | 571 | 475&nbsp&nbsp/ 15 / 1 | 75 | 9 | 0 | NC | Report |
| #16 | | 9,457,736 | 97.01% | mithew | 571 | 469&nbsp&nbsp/ 22 / 0 | 70 | 15 | 0 | DT | Report |
| #17 | | 9,438,411 | 97.28% | GGBY | 571 | 471&nbsp&nbsp/ 20 / 0 | 75 | 10 | 0 | DT | Report |
| #18 | | 9,395,339 | 97.42% | hard to freeze | 571 | 472&nbsp&nbsp/ 19 / 0 | 69 | 16 | 0 | HD,HR | Report |
| #19 | | 9,375,523 | 97.42% | Regnall | 571 | 472&nbsp&nbsp/ 19 / 0 | 71 | 14 | 0 | DT | Report |
| #20 | | 9,348,286 | 96.84% | Melt3dCheeze | 570 | 468&nbsp&nbsp/ 22 / 1 | 72 | 12 | 0 | DT | Report |
| #21 | | 9,309,503 | 96.30% | Matrix | 570 | 464&nbsp&nbsp/ 26 / 1 | 67 | 17 | 0 | DT | Report |
| #22 | | 9,305,245 | 97.15% | Deuth | 570 | 470&nbsp&nbsp/ 21 / 0 | 70 | 15 | 0 | DT | Report |
| #23 | | 9,260,739 | 93.62% | -cr1mmy- | 571 | 444&nbsp&nbsp/ 47 / 0 | 72 | 13 | 0 | DT | Report |
| #24 | | 9,259,346 | 95.93% | JappyBabes | 571 | 461&nbsp&nbsp/ 30 / 0 | 64 | 21 | 0 | DT | Report |
| #25 | | 9,251,122 | 96.33% | iok144 | 571 | 464&nbsp&nbsp/ 27 / 0 | 66 | 19 | 0 | DT | Report |
| #26 | | 9,239,417 | 96.20% | Dustice | 570 | 463&nbsp&nbsp/ 28 / 0 | 71 | 14 | 0 | DT | Report |
| #27 | | 9,157,159 | 91.07% | PhaCeLia | 571 | 428&nbsp&nbsp/ 52 / 11 | 59 | 22 | 0 | DT | Report |
| #28 | | 9,156,699 | 94.67% | Zyph | 569 | 452&nbsp&nbsp/ 38 / 1 | 67 | 17 | 0 | DT | Report |
| #29 | | 9,151,235 | 96.20% | Shimox | 569 | 463&nbsp&nbsp/ 28 / 0 | 72 | 13 | 0 | DT | Report |
| #30 | | 9,137,762 | 94.47% | jackylam5 | 569 | 451&nbsp&nbsp/ 37 / 3 | 66 | 18 | 0 | DT | Report |
| #31 | | 9,131,866 | 100.00% | Sure | 571 | 491&nbsp&nbsp/ 0 / 0 | 85 | 0 | 0 | HD | Report |
| #32 | | 9,110,338 | 99.73% | Reisen Udongein | 571 | 489&nbsp&nbsp/ 2 / 0 | 83 | 2 | 0 | HD | Report |
| #33 | | 9,106,789 | 92.57% | rustbell | 571 | 438&nbsp&nbsp/ 46 / 7 | 66 | 18 | 0 | DT | Report |
| #34 | | 9,103,796 | 94.47% | haxsu | 571 | 451&nbsp&nbsp/ 37 / 3 | 63 | 19 | 0 | DT | Report |
| #35 | | 9,096,397 | 95.79% | CookEasy | 570 | 460&nbsp&nbsp/ 31 / 0 | 71 | 14 | 0 | DT | Report |
| #36 | | 9,090,023 | 95.38% | Doomsday | 570 | 457&nbsp&nbsp/ 34 / 0 | 72 | 13 | 0 | DT | Report |
| #37 | | 9,081,639 | 94.91% | Myaamd | 569 | 454&nbsp&nbsp/ 35 / 2 | 66 | 18 | 0 | DT | Report |
| #38 | | 9,070,806 | 94.23% | Gyuunyu | 568 | 449&nbsp&nbsp/ 40 / 2 | 67 | 17 | 0 | DT | Report |
| #39 | | 9,047,101 | 95.59% | pamiro | 569 | 459&nbsp&nbsp/ 30 / 2 | 69 | 14 | 0 | NC | Report |
| #40 | | 9,018,989 | 98.85% | Guy | 571 | 483&nbsp&nbsp/ 6 / 2 | 79 | 4 | 0 | HD | Report |
| #41 | | 8,997,026 | 95.11% | Pacemaker | 568 | 455&nbsp&nbsp/ 36 / 0 | 64 | 21 | 0 | DT | Report |
| #42 | | 8,963,386 | 98.34% | Nicokarl | 571 | 479&nbsp&nbsp/ 11 / 1 | 77 | 7 | 0 | HD | Report |
| #43 | | 8,936,607 | 97.59% | Koller | 571 | 474&nbsp&nbsp/ 14 / 3 | 73 | 11 | 0 | HR | Report |
| #44 | | 8,932,279 | 93.18% | Warrock | 571 | 441&nbsp&nbsp/ 49 / 1 | 62 | 22 | 0 | DT | Report |
| #45 | | 8,836,636 | 91.48% | Fuyu | 570 | 429&nbsp&nbsp/ 59 / 3 | 60 | 22 | 0 | DT | Report |
| #46 | | 8,827,484 | 90.46% | -Ryosuke | 569 | 421&nbsp&nbsp/ 69 / 1 | 56 | 28 | 0 | DT | Report |
| #47 | | 8,827,407 | 97.01% | chekeee | 566 | 469&nbsp&nbsp/ 22 / 0 | 67 | 18 | 0 | HD | Report |
| #48 | | 8,807,076 | 95.66% | Kuroino | 571 | 459&nbsp&nbsp/ 32 / 0 | 67 | 18 | 0 | HR | Report |
| #49 | | 8,803,630 | 91.41% | TrickMirror | 568 | 428&nbsp&nbsp/ 62 / 1 | 52 | 32 | 0 | DT | Report |
| #50 | | 8,794,987 | 91.65% | OK_oreGENKI | 571 | 430&nbsp&nbsp/ 59 / 2 | 73 | 11 | 0 | DT | Report |