Beatmap Listing » Intoxicados - Esta saliendo el sol
Artist:
Intoxicados
Circle Size:

Approach Rate:

Title:
Esta saliendo el sol
HP Drain:

Star Difficulty:

(3.43)
Creator:
Manuxz
Accuracy:

Length:
3:03 (2:57 drain)
Source:
Genre:
Rock (Spanish)
BPM:
123
Tags:
hanjamon neku okazaki pity alvarez no es solo rock and roll
User Rating:
Success Rate:
Points of Failure:


(graph is accumulative, based on % at fail/retry)

8.7% (436 of 5008 plays)

Submitted:
Ranked:
May 14, 2013
Feb 25, 2015
Rating Spread:

Favourited 95 times in total

Users that love this map: umacoa10, Ponchiwi, NightWar, Naku-chan, Manuxz, richifuzz, shirly emoxhita, em1R-, AeroLineaPamda, pachu0102, peggaso, xuan_doudou, Niki-Sama, Technomix, VinzeX, Sayu Yagami, [ Nep ], Suicide-, Sool-Chan, Black_R_Shooter and many more!
Options:
Modding / Discussion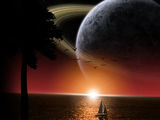 ~

PRIMER

M

AP

A

RANKEADO

~
Dificultades:
Fácil

: Hecho por mi.

Normal

: Hecho por mi.

Difícil

: Hecho por mi.


Neku's Muzukashii

: Hecho por Neku okazaki.


Hanjamon's Oni

: Hecho por Hanjamon.

Rain

: Hecho por mi.

Storyboard

: Hecho por Neku okazaki y Manuxz.
---> VIDEO OFICIAL <---
Mods

Standard

Taiko

Catch the Beat
ewe
Quiero citar una de las frases más celebres de una de las filósofas más importantes del mundo contemporaneo, llamada Érica Rivas, que en su papel de Maria Elena Fuseneco en Casados con hijos dijo lo siguiente "Aguante El Pity Loco, Aguante Intoxicados" :3

I want to quote one of the most famous phrases of one of the most important philosophers of the contemporary world, called Erica Rivas, who in his role as Maria Elena Fuseneco in Married with children said the following "Let The Pity crazy, let Intoxicated" :3

1:36

Agradecimientos:
Standard:

Gero

,

Darksonic
y
Gonzvlo
gracias por enseñarme a mapear y darme aquellos primeros consejos, en verdad se los agradezco mucho.
CtB:

Kurokami

, Drafura
y Yue gracias por hacerme entender el modo CtB y lo que es verdaderamente divertido para este modo, aprecie mucho sus mods.
¿Porque decidí mapear está canción?
Intoxicados es una de mis bandas favoritas, está no es mi canción favorita de ellos pero un día estaba en el colectivo escuchando la radio cuando de repente ponen está canción y sin duda cuando llego la parte en que El Pity toca la armónica me encanto la letra acompaño perfectamente ese día en el que apenas salia el sol, jejeje momentos únicos en la vida, y como yo esos días estaba pensando que canción mapear en Osu! elegí esa por ese momento que me hizo pasar, quizá no se los pueda transmitir con el mapa pero bueno es algo que se los puedo contar, después ni bien llegue a mi casa comencé a hacer lo que hoy ustedes pueden jugar.
Espero que disfruten del mapa. :)
b-a-d-s123 is in the lead! ()
Score
15,597,685 (100.00%)
Max Combo
723
300 / 100 / 50
669 / 54 / 741
Misses
0
Geki (Elite Beat!)
90
Droplet misses
0
Mods
HD,PF
Top 50 Scoreboard
| | Rank | Score | Accuracy | Player | Max Combo | 300 / 100 / 50 | Geki | Droplet Miss | Misses | Mods | |
| --- | --- | --- | --- | --- | --- | --- | --- | --- | --- | --- | --- |
| #1 | | 15,597,685 | 100.00% | b-a-d-s123 | 723 | 669&nbsp&nbsp/ 54 / 741 | 90 | 0 | 0 | HD,PF | Report |
| #2 | | 15,596,575 | 99.93% | WujekGrzyb | 723 | 669&nbsp&nbsp/ 54 / 740 | 90 | 1 | 0 | HD | Report |
| #3 | | 15,595,485 | 100.00% | alienflybot | 723 | 669&nbsp&nbsp/ 54 / 741 | 90 | 0 | 0 | HD | Report |
| #4 | | 15,595,485 | 100.00% | mjj741 | 723 | 669&nbsp&nbsp/ 54 / 741 | 90 | 0 | 0 | HD | Report |
| #5 | | 15,595,425 | 99.59% | lechuguin | 723 | 669&nbsp&nbsp/ 54 / 735 | 90 | 6 | 0 | HD | Report |
| #6 | | 15,595,425 | 99.59% | Ponchiwi | 723 | 669&nbsp&nbsp/ 54 / 735 | 90 | 6 | 0 | HD | Report |
| #7 | | 15,594,385 | 100.00% | Future_miku95 | 723 | 669&nbsp&nbsp/ 54 / 741 | 90 | 0 | 0 | HD | Report |
| #8 | | 15,594,385 | 100.00% | Zak | 723 | 669&nbsp&nbsp/ 54 / 741 | 90 | 0 | 0 | HD,PF | Report |
| #9 | | 15,594,295 | 99.39% | T e d | 723 | 669&nbsp&nbsp/ 54 / 732 | 90 | 9 | 0 | HD | Report |
| #10 | | 15,593,245 | 99.73% | em1R- | 723 | 669&nbsp&nbsp/ 54 / 737 | 90 | 4 | 0 | HD | Report |
| #11 | | 15,593,215 | 99.52% | lndftw | 723 | 669&nbsp&nbsp/ 54 / 734 | 90 | 7 | 0 | HD | Report |
| #12 | | 15,593,205 | 99.45% | Adagaki-sama | 723 | 669&nbsp&nbsp/ 54 / 733 | 90 | 8 | 0 | HD | Report |
| #13 | | 15,593,185 | 99.32% | TheWaterBottle | 723 | 669&nbsp&nbsp/ 54 / 731 | 90 | 10 | 0 | HD | Report |
| #14 | | 15,593,165 | 99.18% | Gersonfull | 723 | 669&nbsp&nbsp/ 54 / 729 | 90 | 12 | 0 | HD | Report |
| #15 | | 15,592,165 | 99.86% | Grayswandir | 723 | 669&nbsp&nbsp/ 54 / 739 | 90 | 2 | 0 | HD | Report |
| #16 | | 15,592,115 | 99.52% | E_Ain | 723 | 669&nbsp&nbsp/ 54 / 734 | 90 | 7 | 0 | HD | Report |
| #17 | | 15,592,105 | 99.45% | [ TsUukii ] | 723 | 669&nbsp&nbsp/ 54 / 733 | 90 | 8 | 0 | HD | Report |
| #18 | | 15,087,752 | 99.86% | Etsu | 712 | 668&nbsp&nbsp/ 54 / 740 | 89 | 1 | 1 | HD | Report |
| #19 | | 14,727,650 | 100.00% | M a s t e r | 723 | 669&nbsp&nbsp/ 54 / 741 | 90 | 0 | 0 | None | Report |
| #20 | | 14,727,650 | 100.00% | RAMPAGE88 | 723 | 669&nbsp&nbsp/ 54 / 741 | 90 | 0 | 0 | None | Report |
| #21 | | 14,725,450 | 100.00% | iRevi | 723 | 669&nbsp&nbsp/ 54 / 741 | 90 | 0 | 0 | None | Report |
| #22 | | 14,725,430 | 99.86% | Nucoin | 723 | 669&nbsp&nbsp/ 54 / 739 | 90 | 2 | 0 | None | Report |
| #23 | | 14,725,430 | 99.86% | AxorPL | 723 | 669&nbsp&nbsp/ 54 / 739 | 90 | 2 | 0 | None | Report |
| #24 | | 14,725,400 | 99.66% | L e X | 723 | 669&nbsp&nbsp/ 54 / 736 | 90 | 5 | 0 | None | Report |
| #25 | | 14,724,340 | 99.93% | Jusenkyo | 723 | 669&nbsp&nbsp/ 54 / 740 | 90 | 1 | 0 | None | Report |
| #26 | | 14,724,340 | 99.93% | FuZ | 723 | 669&nbsp&nbsp/ 54 / 740 | 90 | 1 | 0 | None | Report |
| #27 | | 14,724,330 | 99.86% | Kiwi-P | 723 | 669&nbsp&nbsp/ 54 / 739 | 90 | 2 | 0 | None | Report |
| #28 | | 14,724,320 | 99.80% | kontroll5327 | 723 | 669&nbsp&nbsp/ 54 / 738 | 90 | 3 | 0 | None | Report |
| #29 | | 14,724,300 | 99.66% | NightWar | 723 | 669&nbsp&nbsp/ 54 / 736 | 90 | 5 | 0 | None | Report |
| #30 | | 14,724,290 | 99.59% | -Ken | 723 | 669&nbsp&nbsp/ 54 / 735 | 90 | 6 | 0 | None | Report |
| #31 | | 14,723,200 | 99.66% | firephx | 723 | 669&nbsp&nbsp/ 54 / 736 | 90 | 5 | 0 | None | Report |
| #32 | | 14,722,130 | 99.86% | Azur | 723 | 669&nbsp&nbsp/ 54 / 739 | 90 | 2 | 0 | None | Report |
| #33 | | 14,722,110 | 99.73% | man_alive | 723 | 669&nbsp&nbsp/ 54 / 737 | 90 | 4 | 0 | None | Report |
| #34 | | 14,681,830 | 99.52% | Abstract- | 722 | 668&nbsp&nbsp/ 54 / 735 | 90 | 6 | 1 | None | Report |
| #35 | | 13,157,670 | 99.32% | -Fox31- | 685 | 667&nbsp&nbsp/ 54 / 733 | 88 | 8 | 2 | None | Report |
| #36 | | 13,115,330 | 99.52% | Oku | 684 | 666&nbsp&nbsp/ 54 / 737 | 88 | 4 | 3 | None | Report |
| #37 | | 11,327,511 | 99.66% | Retziwi | 614 | 668&nbsp&nbsp/ 54 / 737 | 89 | 4 | 1 | HD | Report |
| #38 | | 11,138,481 | 99.39% | deidara33 | 614 | 667&nbsp&nbsp/ 54 / 734 | 88 | 7 | 2 | HD | Report |
| #39 | | 10,905,820 | 99.66% | Suicide- | 621 | 667&nbsp&nbsp/ 54 / 738 | 89 | 3 | 2 | None | Report |
| #40 | | 10,703,210 | 99.80% | sirnightmare | 614 | 668&nbsp&nbsp/ 54 / 739 | 89 | 2 | 1 | None | Report |
| #41 | | 10,677,930 | 99.93% | Zoggoth | 614 | 668&nbsp&nbsp/ 54 / 741 | 89 | 0 | 1 | None | Report |
| #42 | | 10,568,100 | 98.77% | Ichidy | 614 | 664&nbsp&nbsp/ 54 / 728 | 86 | 13 | 5 | None | Report |
| #43 | | 10,557,500 | 98.63% | Gabriel | 614 | 664&nbsp&nbsp/ 54 / 726 | 87 | 15 | 5 | None | Report |
| #44 | | 10,235,060 | 99.32% | AeroLineaPamda | 600 | 666&nbsp&nbsp/ 54 / 734 | 88 | 7 | 3 | None | Report |
| #45 | | 10,165,430 | 99.73% | Danilo | 600 | 665&nbsp&nbsp/ 54 / 741 | 87 | 0 | 4 | None | Report |
| #46 | | 9,975,520 | 98.57% | snowball112 | 600 | 663&nbsp&nbsp/ 54 / 726 | 85 | 15 | 6 | None | Report |
| #47 | | 9,894,199 | 99.18% | Rakychu | 564 | 667&nbsp&nbsp/ 53 / 732 | 87 | 9 | 3 | HD | Report |
| #48 | | 9,711,880 | 98.16% | Eridani | 586 | 665&nbsp&nbsp/ 54 / 718 | 86 | 23 | 4 | None | Report |
| #49 | | 9,548,810 | 98.63% | IMkoley | 578 | 667&nbsp&nbsp/ 54 / 723 | 88 | 18 | 2 | None | Report |
| #50 | | 9,521,140 | 99.25% | KillingSpin | 578 | 665&nbsp&nbsp/ 54 / 734 | 87 | 7 | 4 | None | Report |