Beatmap Listing » RoughSketch feat. DD "Nakata" Metal - Booths of Fighters (Camellia's "Barrage of Flurries" Remix)
Artist:
RoughSketch feat. DD "Nakata" Metal
Circle Size:

Approach Rate:

Title:
Booths of Fighters (Camellia's "Barrage of Flurries" Remix)
HP Drain:

Star Difficulty:

(6.41)
Creator:
LowComboFC
Accuracy:

Length:
5:19 (5:07 drain)
Source:
SOUND VOLTEX II -infinite infection-
Genre:
Video Game (Instrumental)
BPM:
81
Tags:
spinners cametek kamelcamellia かめりあ notebook records forgotten gears nbcd-029 dubcore speedcore pumpcore trap drumstep psytrance sdvx 2 den0saur lcfc konami
User Rating:
Success Rate:
Points of Failure:


(graph is accumulative, based on % at fail/retry)

19.2% (45 of 234 plays)

Submitted:
Qualified:
Feb 6, 2018
Mar 24, 2018
Rating Spread:

Favourited 19 times in total

Users that love this map: Musty, pw384, Theaceae, [ Drop ], Rokkea, toybot, Lilynn, Darthray, Empax, StarrStyx, BoshyMan741, -AvicennaNM, den0saur, Sharu, Chekito, NyarkoO, megafanx3, LowAccuracySS, Frame
Options:
Modding / Discussion
This map is in a QUALIFIED state.
Beware that the leaderboard will be reset before it is ranked!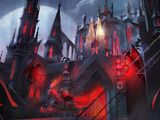 WARNING: Prepare your fingers! The buildups have 9-note streams ranging from 216 up to 346 BPM!
I'm sorry
Barrage of Furries
hitsounds by den0saur
check out an alternate version I took the mp3 from!
https://osu.ppy.sh/s/694725
Syfou is in the lead! ()
Score
13,973,410 (91.00%)
Max Combo
872
300 / 100 / 50
1101 / 149 / 8
Misses
8
Geki (Elite Beat!)
319
Katu (Beat!)
91
Mods
None
Top 50 Scoreboard
| | Rank | Score | Accuracy | Player | Max Combo | 300 / 100 / 50 | Geki | Katu | Misses | Mods | |
| --- | --- | --- | --- | --- | --- | --- | --- | --- | --- | --- | --- |
| #1 | | 13,973,410 | 91.00% | Syfou | 872 | 1101&nbsp&nbsp/ 149 / 8 | 319 | 91 | 8 | None | Report |
| #2 | | 12,970,396 | 94.51% | Best459 | 840 | 1168&nbsp&nbsp/ 83 / 5 | 364 | 48 | 10 | None | Report |
| #3 | | 12,161,900 | 91.27% | Josh123uaJ | 601 | 1113&nbsp&nbsp/ 121 / 13 | 333 | 71 | 19 | None | Report |
| #4 | | 12,039,542 | 94.46% | Musty | 585 | 1166&nbsp&nbsp/ 86 / 7 | 368 | 45 | 7 | None | Report |
| #5 | | 9,483,236 | 93.63% | Ingushew | 539 | 1151&nbsp&nbsp/ 99 / 8 | 347 | 61 | 8 | None | Report |
| #6 | | 9,044,920 | 94.76% | Apraxia | 420 | 1170&nbsp&nbsp/ 87 / 4 | 353 | 61 | 5 | None | Report |
| #7 | | 8,936,438 | 92.14% | gusrua123 | 504 | 1127&nbsp&nbsp/ 112 / 13 | 343 | 66 | 14 | HD | Report |
| #8 | | 8,724,508 | 91.21% | Megatron is bad | 538 | 1112&nbsp&nbsp/ 125 / 6 | 331 | 74 | 23 | None | Report |
| #9 | | 8,461,230 | 95.17% | Noname0 | 406 | 1180&nbsp&nbsp/ 69 / 11 | 376 | 37 | 6 | None | Report |
| #10 | | 8,452,754 | 92.69% | FeriOP | 539 | 1139&nbsp&nbsp/ 100 / 7 | 343 | 61 | 20 | None | Report |
| #11 | | 7,689,952 | 93.98% | Doomsday | 407 | 1162&nbsp&nbsp/ 72 / 23 | 369 | 41 | 9 | None | Report |
| #12 | | 7,601,894 | 94.91% | Hippo | 421 | 1177&nbsp&nbsp/ 72 / 3 | 367 | 45 | 14 | None | Report |
| #13 | | 7,188,822 | 93.04% | MINEMINE | 377 | 1143&nbsp&nbsp/ 97 / 15 | 351 | 62 | 11 | None | Report |
| #14 | | 6,976,570 | 88.80% | timiimit | 503 | 1066&nbsp&nbsp/ 167 / 15 | 319 | 85 | 18 | None | Report |
| #15 | | 6,951,687 | 87.64% | [ G h o s t ] | 502 | 1052&nbsp&nbsp/ 165 / 15 | 302 | 93 | 34 | HD | Report |
| #16 | | 6,770,406 | 96.92% | My Furry Digi | 489 | 1213&nbsp&nbsp/ 39 / 6 | 381 | 31 | 8 | None | Report |
| #17 | | 6,703,506 | 90.31% | Hanabi Shira | 472 | 1095&nbsp&nbsp/ 138 / 14 | 318 | 84 | 19 | None | Report |
| #18 | | 6,657,104 | 93.65% | ThePro365 | 395 | 1159&nbsp&nbsp/ 71 / 18 | 360 | 48 | 18 | None | Report |
| #19 | | 6,402,362 | 90.42% | Empax | 356 | 1100&nbsp&nbsp/ 128 / 12 | 327 | 70 | 26 | None | Report |
| #20 | | 6,369,964 | 87.24% | fanvay | 489 | 1043&nbsp&nbsp/ 177 / 15 | 287 | 101 | 31 | None | Report |
| #21 | | 6,288,578 | 91.35% | wajnie | 386 | 1118&nbsp&nbsp/ 108 / 15 | 340 | 62 | 25 | None | Report |
| #22 | | 6,170,660 | 91.27% | Bredzeus | 367 | 1117&nbsp&nbsp/ 107 / 17 | 343 | 61 | 25 | None | Report |
| #23 | | 6,126,620 | 91.93% | Ale216 | 475 | 1127&nbsp&nbsp/ 107 / 7 | 339 | 65 | 25 | None | Report |
| #24 | | 5,862,590 | 85.51% | VerTTis_NA | 497 | 1014&nbsp&nbsp/ 192 / 27 | 285 | 107 | 33 | None | Report |
| #25 | | 5,796,164 | 88.97% | Snajper | 327 | 1065&nbsp&nbsp/ 177 / 14 | 289 | 113 | 10 | None | Report |
| #26 | | 5,679,966 | 91.93% | Divity | 268 | 1128&nbsp&nbsp/ 100 / 15 | 339 | 65 | 23 | None | Report |
| #27 | | 5,575,384 | 90.06% | xLuka | 361 | 1093&nbsp&nbsp/ 136 / 11 | 323 | 75 | 26 | None | Report |
| #28 | | 5,574,562 | 93.36% | Jiuchu | 247 | 1148&nbsp&nbsp/ 100 / 4 | 341 | 69 | 14 | None | Report |
| #29 | | 5,571,820 | 90.80% | Xidorn | 332 | 1097&nbsp&nbsp/ 154 / 7 | 320 | 91 | 8 | None | Report |
| #30 | | 5,236,648 | 90.49% | GiraffekNuL | 309 | 1109&nbsp&nbsp/ 101 / 18 | 340 | 50 | 38 | None | Report |
| #31 | | 5,226,566 | 88.70% | Aceihar | 395 | 1070&nbsp&nbsp/ 147 / 24 | 314 | 90 | 25 | None | Report |
| #32 | | 5,154,804 | 91.65% | Dada | 355 | 1125&nbsp&nbsp/ 99 / 14 | 339 | 62 | 28 | None | Report |
| #33 | | 5,000,004 | 91.90% | Cappu | 228 | 1127&nbsp&nbsp/ 103 / 13 | 350 | 55 | 23 | HD | Report |
| #34 | | 4,987,912 | 91.14% | fishipat | 244 | 1112&nbsp&nbsp/ 122 / 7 | 333 | 71 | 25 | None | Report |
| #35 | | 4,957,526 | 86.48% | Miska | 338 | 1032&nbsp&nbsp/ 178 / 21 | 291 | 101 | 35 | None | Report |
| #36 | | 4,950,120 | 87.28% | Soby | 377 | 1044&nbsp&nbsp/ 172 / 22 | 301 | 97 | 28 | None | Report |
| #37 | | 4,941,634 | 89.39% | Jtcantwell | 265 | 1079&nbsp&nbsp/ 149 / 18 | 316 | 86 | 20 | None | Report |
| #38 | | 4,787,236 | 87.55% | [ Senji ] | 306 | 1052&nbsp&nbsp/ 158 / 22 | 308 | 76 | 34 | None | Report |
| #39 | | 4,753,830 | 86.57% | Mao | 347 | 1032&nbsp&nbsp/ 179 / 26 | 304 | 96 | 29 | None | Report |
| #40 | | 4,719,934 | 87.64% | theowest | 305 | 1052&nbsp&nbsp/ 165 / 15 | 308 | 87 | 34 | None | Report |
| #41 | | 4,709,564 | 90.23% | Inuka Linora | 371 | 1099&nbsp&nbsp/ 124 / 12 | 332 | 70 | 31 | None | Report |
| #42 | | 4,682,420 | 87.35% | Sonnenlicht | 255 | 1048&nbsp&nbsp/ 165 / 17 | 300 | 89 | 36 | None | Report |
| #43 | | 4,657,676 | 87.78% | Piggles354 | 316 | 1057&nbsp&nbsp/ 151 / 24 | 311 | 87 | 34 | None | Report |
| #44 | | 4,647,956 | 90.07% | Hakura | 300 | 1095&nbsp&nbsp/ 124 / 24 | 335 | 72 | 23 | None | Report |
| #45 | | 4,516,948 | 93.14% | Yacos | 257 | 1149&nbsp&nbsp/ 89 / 3 | 347 | 57 | 25 | None | Report |
| #46 | | 4,512,496 | 88.02% | Martinch | 249 | 1058&nbsp&nbsp/ 158 / 22 | 309 | 86 | 28 | None | Report |
| #47 | | 4,506,284 | 86.35% | benki | 352 | 1028&nbsp&nbsp/ 186 / 19 | 292 | 102 | 33 | None | Report |
| #48 | | 4,496,494 | 90.34% | Damnjelly | 243 | 1101&nbsp&nbsp/ 121 / 14 | 334 | 75 | 30 | None | Report |
| #49 | | 4,491,974 | 88.82% | StarrStyx | 232 | 1062&nbsp&nbsp/ 183 / 9 | 306 | 101 | 12 | None | Report |
| #50 | | 4,351,950 | 88.95% | kug1 | 270 | 1078&nbsp&nbsp/ 134 / 21 | 326 | 71 | 33 | None | Report |