Beatmap Listing » Sim Gretina - Raise This Barn (Remix)
Artist:
Sim Gretina
Circle Size:

Approach Rate:

Title:
Raise This Barn (Remix)
HP Drain:

Star Difficulty:

(3.49)
Creator:
ztrot
Accuracy:

Length:
3:06 (3:06 drain)
Source:
My Little Pony: Friendship is Magic
Genre:
Electronic (English)
BPM:
130
Tags:
house applejack mlp daniel ingram vinyldash14 thevileone tasha _gezo_
User Rating:
Success Rate:
Points of Failure:


(graph is accumulative, based on % at fail/retry)

14.1% (71705 of 508837 plays)

Submitted:
Ranked:
Jan 4, 2013
Jan 25, 2013
Rating Spread:

Favourited 450 times in total

Users that love this map: Zallius, Terrabull, SuperFudgeChoco, Scorpionek, fran16, Makedonski12, TheVileOne, Ange1, HeyitsaNahgooyen, ParadoxFaith, Sevenn, RumiPony, Kyonko Hizara, Silver746, Pereira006, Dasistso, hinata15, Subler, Keelin, nekoyan and many more!
Options:
Modding / Discussion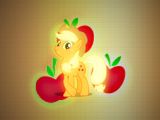 mega wip somethings will be changed at a later date, this is my 1st time messing with custom set 3 and it is pretty fun to play with!
1/3/13 small update to insane
1/3/13 added TVO's hard tags will be updated at a later time.
1/3/13 insane sorta kinda done edit fixed few hitsounds
1/5/13 fixed some more hitsounds in both diffs just now updating the insane tho.
1/5/13 added Vdash's normal thanks for that
1/5/13 started work on easy
1/5/13 updated easy half way there~
1/6/13 omg easy is done ready for modding!
1/5/13 Added Tasha's Taiko Poni Thanks Tasha~
1/8/13 fixed a few small things here and there
1/12/13 applied mods for GDs
1/13/13 fixed combo colors
1/14/13 adjusted some combos in the insane.
1/14/13 updated both taikos to matching ki times and mods applied thanks tasha I'm lazy pony
1/15/13 fixed a few things.
1/15/13 applied more mods thanks so much guys!
1/16/13 ADDED KI TIME
1/17/13 Fixed a few things in insane and awaiting my GDs to finish up
1/21/13 updated all diffs still awaiting the changes to gezo's taiko
1/21/13 added in suggestions from garven and a few new hitsounds samples so redownload!
1/23/13 updated taiko diff
1/24/13 applied jacobs mods waiting for TVO
1/24/13 TVO
Justysiaaaa is in the lead! ()
Score
11,484,447 (100.00%)
Max Combo
721
300 / 100 / 50
559 / 0 / 0
Misses
0
Geki (Elite Beat!)
97
Katu (Beat!)
0
Mods
HD,DT
Top 50 Scoreboard
| | Rank | Score | Accuracy | Player | Max Combo | 300 / 100 / 50 | Geki | Katu | Misses | Mods | |
| --- | --- | --- | --- | --- | --- | --- | --- | --- | --- | --- | --- |
| #1 | | 11,484,447 | 100.00% | Justysiaaaa | 721 | 559&nbsp&nbsp/ 0 / 0 | 97 | 0 | 0 | HD,DT | Report |
| #2 | | 11,474,547 | 100.00% | wa_ | 721 | 559&nbsp&nbsp/ 0 / 0 | 97 | 0 | 0 | HD,NC | Report |
| #3 | | 11,473,247 | 99.88% | Dashie | 721 | 558&nbsp&nbsp/ 1 / 0 | 96 | 1 | 0 | HD,DT | Report |
| #4 | | 11,472,347 | 100.00% | Aikyuu-Chan | 721 | 559&nbsp&nbsp/ 0 / 0 | 97 | 0 | 0 | HD,NC | Report |
| #5 | | 11,472,347 | 100.00% | Naxurin | 721 | 559&nbsp&nbsp/ 0 / 0 | 97 | 0 | 0 | HD,DT | Report |
| #6 | | 11,472,347 | 100.00% | Aisuka-Chan | 721 | 559&nbsp&nbsp/ 0 / 0 | 97 | 0 | 0 | HD,DT | Report |
| #7 | | 11,471,247 | 100.00% | Guminis | 721 | 559&nbsp&nbsp/ 0 / 0 | 97 | 0 | 0 | HD,DT | Report |
| #8 | | 11,469,047 | 100.00% | thelewa | 721 | 559&nbsp&nbsp/ 0 / 0 | 97 | 0 | 0 | HD,DT | Report |
| #9 | | 11,467,947 | 100.00% | Sweetie Belle | 721 | 559&nbsp&nbsp/ 0 / 0 | 97 | 0 | 0 | HD,DT | Report |
| #10 | | 11,466,519 | 99.88% | Satoruu | 721 | 558&nbsp&nbsp/ 1 / 0 | 96 | 1 | 0 | HD,DT | Report |
| #11 | | 11,465,747 | 100.00% | Granje | 721 | 559&nbsp&nbsp/ 0 / 0 | 97 | 0 | 0 | HD,DT | Report |
| #12 | | 11,465,419 | 99.88% | Worne | 721 | 558&nbsp&nbsp/ 1 / 0 | 96 | 1 | 0 | HD,DT | Report |
| #13 | | 11,462,063 | 99.76% | Broodich | 721 | 557&nbsp&nbsp/ 2 / 0 | 95 | 2 | 0 | HD,NC | Report |
| #14 | | 11,459,147 | 100.00% | Clockwork | 721 | 559&nbsp&nbsp/ 0 / 0 | 97 | 0 | 0 | HD,DT | Report |
| #15 | | 11,458,377 | 99.88% | Wilchq | 721 | 558&nbsp&nbsp/ 1 / 0 | 96 | 1 | 0 | HD,NC | Report |
| #16 | | 11,457,265 | 99.88% | Barhunga | 721 | 558&nbsp&nbsp/ 1 / 0 | 96 | 1 | 0 | HD,DT | Report |
| #17 | | 11,456,937 | 99.76% | [banana] | 721 | 557&nbsp&nbsp/ 2 / 0 | 95 | 2 | 0 | HD,DT | Report |
| #18 | | 11,456,575 | 99.76% | [ Shark ] | 721 | 557&nbsp&nbsp/ 2 / 0 | 95 | 2 | 0 | HD,DT | Report |
| #19 | | 11,455,702 | 99.88% | MajcherM | 721 | 558&nbsp&nbsp/ 1 / 0 | 96 | 1 | 0 | HD,DT | Report |
| #20 | | 11,454,776 | 99.64% | Win | 721 | 556&nbsp&nbsp/ 3 / 0 | 94 | 3 | 0 | HD,NC | Report |
| #21 | | 11,452,405 | 99.64% | Drazors | 721 | 556&nbsp&nbsp/ 3 / 0 | 94 | 3 | 0 | HD,NC | Report |
| #22 | | 11,451,707 | 99.88% | PCBetaphish | 721 | 558&nbsp&nbsp/ 1 / 0 | 96 | 1 | 0 | HD,DT | Report |
| #23 | | 11,449,405 | 99.76% | Janu191 | 721 | 557&nbsp&nbsp/ 2 / 0 | 95 | 2 | 0 | HD,DT | Report |
| #24 | | 11,448,761 | 99.17% | YaLTeR | 721 | 552&nbsp&nbsp/ 7 / 0 | 93 | 4 | 0 | HD,NC | Report |
| #25 | | 11,447,606 | 99.76% | Glaceon | 721 | 557&nbsp&nbsp/ 2 / 0 | 95 | 2 | 0 | HD,NC | Report |
| #26 | | 11,444,803 | 99.64% | MCNortrom | 721 | 556&nbsp&nbsp/ 3 / 0 | 95 | 2 | 0 | HD,DT | Report |
| #27 | | 11,442,585 | 99.40% | [Micoz] | 721 | 554&nbsp&nbsp/ 5 / 0 | 92 | 5 | 0 | HD,DT | Report |
| #28 | | 11,441,348 | 99.64% | Tyguyy | 721 | 556&nbsp&nbsp/ 3 / 0 | 94 | 3 | 0 | HD,DT | Report |
| #29 | | 11,440,811 | 99.64% | Sinch | 721 | 556&nbsp&nbsp/ 3 / 0 | 94 | 3 | 0 | HD,DT | Report |
| #30 | | 11,440,673 | 99.76% | Shockwave000 | 721 | 557&nbsp&nbsp/ 2 / 0 | 95 | 2 | 0 | HD,DT | Report |
| #31 | | 11,439,864 | 99.76% | Marcin DziDT | 721 | 557&nbsp&nbsp/ 2 / 0 | 95 | 2 | 0 | HD,DT | Report |
| #32 | | 11,438,714 | 99.40% | Hyon | 721 | 554&nbsp&nbsp/ 5 / 0 | 93 | 4 | 0 | HD,DT | Report |
| #33 | | 11,437,395 | 99.76% | Karthy | 721 | 557&nbsp&nbsp/ 2 / 0 | 95 | 2 | 0 | HD,DT | Report |
| #34 | | 11,437,006 | 99.76% | Kucyk | 721 | 557&nbsp&nbsp/ 2 / 0 | 95 | 2 | 0 | HD,DT | Report |
| #35 | | 11,436,735 | 99.85% | Turbo-Tapczan | 721 | 558&nbsp&nbsp/ 0 / 1 | 96 | 0 | 0 | HD,DT | Report |
| #36 | | 11,436,658 | 99.64% | alvicala | 721 | 556&nbsp&nbsp/ 3 / 0 | 94 | 3 | 0 | HD,DT | Report |
| #37 | | 11,436,065 | 99.52% | Digrick | 721 | 555&nbsp&nbsp/ 4 / 0 | 94 | 3 | 0 | HD,DT | Report |
| #38 | | 11,435,296 | 99.76% | Snorlaax | 721 | 557&nbsp&nbsp/ 2 / 0 | 95 | 2 | 0 | HD,DT | Report |
| #39 | | 11,434,671 | 99.52% | Holmsey | 721 | 555&nbsp&nbsp/ 4 / 0 | 93 | 4 | 0 | HD,DT | Report |
| #40 | | 11,434,208 | 99.64% | WubWoofWolf | 721 | 556&nbsp&nbsp/ 3 / 0 | 95 | 2 | 0 | HD,NC | Report |
| #41 | | 11,432,584 | 99.64% | CheshireBreak | 721 | 556&nbsp&nbsp/ 3 / 0 | 94 | 3 | 0 | HD,DT | Report |
| #42 | | 11,432,061 | 99.40% | Gomo Pslvarh | 721 | 554&nbsp&nbsp/ 5 / 0 | 92 | 5 | 0 | HD,DT | Report |
| #43 | | 11,432,021 | 99.64% | Supi | 721 | 556&nbsp&nbsp/ 3 / 0 | 94 | 3 | 0 | HD,DT | Report |
| #44 | | 11,430,821 | 99.64% | kriers | 721 | 556&nbsp&nbsp/ 3 / 0 | 94 | 3 | 0 | HD,DT | Report |
| #45 | | 11,429,812 | 99.49% | awokeN- | 721 | 555&nbsp&nbsp/ 3 / 1 | 93 | 3 | 0 | HD,DT | Report |
| #46 | | 11,428,710 | 99.64% | Akani | 721 | 556&nbsp&nbsp/ 3 / 0 | 94 | 3 | 0 | HD,DT | Report |
| #47 | | 11,428,355 | 99.76% | Lazypity | 721 | 557&nbsp&nbsp/ 2 / 0 | 95 | 2 | 0 | HD,DT | Report |
| #48 | | 11,428,306 | 99.52% | LifeDrink | 721 | 555&nbsp&nbsp/ 4 / 0 | 93 | 4 | 0 | HD,DT | Report |
| #49 | | 11,427,797 | 99.73% | schlafen | 721 | 557&nbsp&nbsp/ 1 / 1 | 95 | 1 | 0 | HD,DT | Report |
| #50 | | 11,427,422 | 99.88% | Nicokarl | 721 | 558&nbsp&nbsp/ 1 / 0 | 96 | 1 | 0 | HD,DT | Report |