Beatmap Listing » Blaster & Extra Terra - Spacecraft
Artist:
Blaster & Extra Terra
Circle Size:

Approach Rate:

Title:
Spacecraft
HP Drain:

Star Difficulty:

(5.74)
Creator:
Pandize
Accuracy:

Length:
1:39 (1:29 drain)
Source:
Genre:
Electronic (Instrumental)
BPM:
175
Tags:
exclusive tunes network dubstep wub mun garden hobbes2 bandi
User Rating:
Success Rate:
Points of Failure:


(graph is accumulative, based on % at fail/retry)

23.5% (828 of 3528 plays)

Submitted:
Ranked:
Dec 30, 2017
Feb 21, 2018
Rating Spread:

Favourited 35 times in total

Users that love this map: GlennCampbell, Praw, Peturd, -[Kazuma]-, Akaandreas, _Yiiiii, BonanzaBlast, DiMiDROU, Mun, namewert77, Tigzick, HonzaUrbis, IvanGO, Jaoko173, -sir, The_Luggage, Stef67, Jokerank, MarcoBrolo, I_Rax_I and many more!
Options:
Modding / Discussion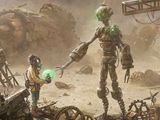 GOING FOR RANKED
This will be my last ranked map before I leave for a year in February. Very big opportunity showed up and I decided to take it. Let's see what the community becomes in a year. This is a FEMA (Disaster Relief) program that I have taken part in. I will be flying out to Mississippi.
WHAT SUCKS IS THAT I'LL BE LEAVING ON FEBRUARY 13TH. So if you're trying to mod this on or beyond this day, I won't reply, as I'll be gone for a long time. Hopefully this will get ranked before then.
If you want more info on this, the check out my Twitch panels. The "about me" section will describe it for you a little more.
https://www.twitch.tv/theplayfulpandi/
Thanks to everyone that's helped me through these 2 years of osu!
Guest Difficulties:
Garden
: Light Insane
Mun
: High Insane
Hobbes2
: Extra
sk0 is in the lead! ()
Score
5,414,448 (99.43%)
Max Combo
582
300 / 100 / 50
349 / 3 / 0
Misses
0
Geki (Elite Beat!)
137
Katu (Beat!)
3
Mods
HD
Top 50 Scoreboard
| | Rank | Score | Accuracy | Player | Max Combo | 300 / 100 / 50 | Geki | Katu | Misses | Mods | |
| --- | --- | --- | --- | --- | --- | --- | --- | --- | --- | --- | --- |
| #1 | | 5,414,448 | 99.43% | sk0 | 582 | 349&nbsp&nbsp/ 3 / 0 | 137 | 3 | 0 | HD | Report |
| #2 | | 5,363,914 | 98.44% | Tohru | 582 | 344&nbsp&nbsp/ 7 / 1 | 132 | 7 | 0 | HD | Report |
| #3 | | 5,236,184 | 97.35% | Yamaan | 575 | 338&nbsp&nbsp/ 14 / 0 | 126 | 14 | 0 | HD | Report |
| #4 | | 5,109,156 | 99.05% | Willy | 583 | 347&nbsp&nbsp/ 5 / 0 | 135 | 5 | 0 | None | Report |
| #5 | | 5,089,616 | 98.67% | Ohzero | 583 | 345&nbsp&nbsp/ 7 / 0 | 133 | 7 | 0 | None | Report |
| #6 | | 5,087,708 | 98.86% | RatinA0 | 581 | 346&nbsp&nbsp/ 6 / 0 | 134 | 6 | 0 | None | Report |
| #7 | | 5,035,440 | 98.11% | Abu | 581 | 342&nbsp&nbsp/ 10 / 0 | 132 | 8 | 0 | None | Report |
| #8 | | 5,035,222 | 98.48% | Rekens | 578 | 344&nbsp&nbsp/ 8 / 0 | 132 | 8 | 0 | None | Report |
| #9 | | 4,974,006 | 96.78% | pvpcrab | 580 | 335&nbsp&nbsp/ 17 / 0 | 127 | 13 | 0 | None | Report |
| #10 | | 4,948,652 | 97.35% | 872316468 | 575 | 338&nbsp&nbsp/ 14 / 0 | 128 | 12 | 0 | None | Report |
| #11 | | 4,944,302 | 96.97% | [ Splash ] | 580 | 336&nbsp&nbsp/ 16 / 0 | 127 | 13 | 0 | None | Report |
| #12 | | 3,917,799 | 98.01% | Koltay | 476 | 342&nbsp&nbsp/ 9 / 0 | 131 | 8 | 1 | HD | Report |
| #13 | | 3,710,032 | 98.58% | Rai | 477 | 345&nbsp&nbsp/ 6 / 0 | 133 | 6 | 1 | None | Report |
| #14 | | 3,653,256 | 96.88% | JIADCTEP | 474 | 336&nbsp&nbsp/ 15 / 0 | 127 | 12 | 1 | None | Report |
| #15 | | 3,548,174 | 97.35% | AnOkata | 462 | 338&nbsp&nbsp/ 14 / 0 | 126 | 14 | 0 | None | Report |
| #16 | | 3,510,904 | 98.67% | Preston | 466 | 345&nbsp&nbsp/ 7 / 0 | 133 | 7 | 0 | None | Report |
| #17 | | 3,484,542 | 96.12% | vali24dm | 464 | 332&nbsp&nbsp/ 19 / 0 | 126 | 13 | 1 | None | Report |
| #18 | | 3,417,032 | 97.35% | Denk Mimer | 453 | 338&nbsp&nbsp/ 14 / 0 | 127 | 13 | 0 | None | Report |
| #19 | | 3,049,359 | 98.86% | -Machine- | 388 | 346&nbsp&nbsp/ 6 / 0 | 135 | 5 | 0 | HD | Report |
| #20 | | 2,943,710 | 96.50% | -HinKO- | 408 | 334&nbsp&nbsp/ 17 / 0 | 124 | 15 | 1 | None | Report |
| #21 | | 2,865,592 | 95.03% | Duke | 414 | 328&nbsp&nbsp/ 19 / 1 | 124 | 13 | 4 | HD | Report |
| #22 | | 2,616,630 | 96.12% | _Kyori | 390 | 332&nbsp&nbsp/ 19 / 0 | 122 | 17 | 1 | None | Report |
| #23 | | 2,520,653 | 95.27% | Dinkles | 292 | 327&nbsp&nbsp/ 25 / 0 | 126 | 14 | 0 | HR | Report |
| #24 | | 2,453,672 | 95.93% | Okino may | 323 | 332&nbsp&nbsp/ 17 / 0 | 123 | 16 | 3 | None | Report |
| #25 | | 2,370,244 | 96.59% | Tisgeh | 367 | 335&nbsp&nbsp/ 15 / 0 | 125 | 13 | 2 | None | Report |
| #26 | | 2,345,490 | 97.06% | Swishi | 305 | 337&nbsp&nbsp/ 14 / 0 | 126 | 13 | 1 | HD | Report |
| #27 | | 2,281,028 | 92.71% | Miracle | 343 | 316&nbsp&nbsp/ 31 / 0 | 119 | 19 | 5 | None | Report |
| #28 | | 2,272,788 | 96.02% | Turbo-Tapczan | 347 | 333&nbsp&nbsp/ 15 / 0 | 125 | 13 | 4 | None | Report |
| #29 | | 2,189,186 | 94.13% | Rafatus | 353 | 321&nbsp&nbsp/ 31 / 0 | 112 | 28 | 0 | None | Report |
| #30 | | 2,131,372 | 95.83% | Svelt | 303 | 330&nbsp&nbsp/ 22 / 0 | 121 | 19 | 0 | HD | Report |
| #31 | | 2,108,080 | 95.03% | Fruril | 331 | 327&nbsp&nbsp/ 22 / 1 | 118 | 20 | 2 | None | Report |
| #32 | | 2,099,443 | 94.03% | GSBlank | 290 | 323&nbsp&nbsp/ 24 / 0 | 125 | 13 | 5 | HD | Report |
| #33 | | 2,094,005 | 98.34% | yotampoco | 291 | 344&nbsp&nbsp/ 6 / 1 | 132 | 6 | 1 | HD | Report |
| #34 | | 2,081,220 | 97.73% | gco | 332 | 342&nbsp&nbsp/ 6 / 0 | 132 | 5 | 4 | None | Report |
| #35 | | 2,079,776 | 97.16% | My Angel Yoshi | 323 | 338&nbsp&nbsp/ 12 / 0 | 128 | 10 | 2 | None | Report |
| #36 | | 2,072,238 | 96.59% | Ainzase | 311 | 334&nbsp&nbsp/ 18 / 0 | 126 | 14 | 0 | None | Report |
| #37 | | 2,043,540 | 96.02% | Neqoo | 328 | 332&nbsp&nbsp/ 18 / 0 | 125 | 13 | 2 | None | Report |
| #38 | | 2,041,548 | 95.17% | ikapoppo | 323 | 327&nbsp&nbsp/ 24 / 0 | 118 | 21 | 1 | None | Report |
| #39 | | 1,977,450 | 89.11% | JomoLP | 344 | 297&nbsp&nbsp/ 50 / 0 | 97 | 38 | 5 | None | Report |
| #40 | | 1,975,614 | 92.61% | Joker1911 | 340 | 314&nbsp&nbsp/ 36 / 0 | 108 | 30 | 2 | None | Report |
| #41 | | 1,965,484 | 94.51% | sp00kem | 334 | 325&nbsp&nbsp/ 22 / 2 | 117 | 18 | 3 | None | Report |
| #42 | | 1,962,349 | 96.12% | fixedbyglue | 279 | 332&nbsp&nbsp/ 19 / 0 | 126 | 13 | 1 | HD | Report |
| #43 | | 1,930,510 | 97.49% | pocket- | 248 | 340&nbsp&nbsp/ 9 / 1 | 130 | 8 | 2 | HD | Report |
| #44 | | 1,930,146 | 97.35% | Arcanis | 327 | 340&nbsp&nbsp/ 8 / 0 | 131 | 7 | 4 | None | Report |
| #45 | | 1,919,658 | 97.35% | BAKKALO | 326 | 339&nbsp&nbsp/ 11 / 0 | 128 | 10 | 2 | None | Report |
| #46 | | 1,886,766 | 97.59% | Reswery | 274 | 340&nbsp&nbsp/ 10 / 1 | 131 | 7 | 1 | None | Report |
| #47 | | 1,883,968 | 92.80% | ExpectedX | 279 | 314&nbsp&nbsp/ 38 / 0 | 112 | 28 | 0 | None | Report |
| #48 | | 1,862,870 | 95.45% | Blue-Orb | 263 | 332&nbsp&nbsp/ 12 / 0 | 128 | 10 | 8 | None | Report |
| #49 | | 1,798,460 | 94.13% | skooleek | 292 | 322&nbsp&nbsp/ 28 / 0 | 116 | 22 | 2 | None | Report |
| #50 | | 1,798,326 | 94.98% | keeyan | 290 | 326&nbsp&nbsp/ 25 / 0 | 116 | 23 | 1 | None | Report |