Artist:
Y&Co.
Circle Size:

Approach Rate:

Title:
Daisuke
HP Drain:

Star Difficulty:

(6.51)
Creator:
kwk
Accuracy:

Length:
1:59 (1:57 drain)
Source:
beatmania IIDX 10th style
Genre:
Video Game (Japanese)
BPM:
157
Tags:
moph saturnalize eurobeat tetsuya tamura beatstream dance evolution arcade jubeat plus qubell
User Rating:
Success Rate:
Points of Failure:


(graph is accumulative, based on % at fail/retry)

8.5% (630 of 7434 plays)

Submitted:
Ranked:
Nov 22, 2017
Feb 18, 2018
Rating Spread:

Favourited 67 times in total

Users that love this map: aquarus91, moshiri, Azer, emu1337, Send Me Maps, Old K, Aigis_XeX, Fizim, Yumbtah, n0ah, Starger, ThePainG7, caca1597, TequilaWolf, Blasant, kiyumi, Reset-, Osuology, My Rabbit Chino, Lulu- and many more!
Options:
Modding / Discussion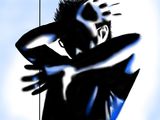 play with video or your FC's dont count.
https://twitter.com/sslake/status/935896745808084992
e-me
n-me
h-me
i-
Saturnalize
x-
moph
x-me
HS by
Saturnalize
Rafis is in the lead! ()
Score
14,834,078 (99.27%)
Max Combo
825
300 / 100 / 50
727 / 5 / 0
Misses
2
Geki (Elite Beat!)
159
Katu (Beat!)
3
Mods
None
Top 50 Scoreboard
| | Rank | Score | Accuracy | Player | Max Combo | 300 / 100 / 50 | Geki | Katu | Misses | Mods | |
| --- | --- | --- | --- | --- | --- | --- | --- | --- | --- | --- | --- |
| #1 | | 14,834,078 | 99.27% | Rafis | 825 | 727&nbsp&nbsp/ 5 / 0 | 159 | 3 | 2 | None | Report |
| #2 | | 11,559,878 | 95.00% | BlueFlame | 731 | 687&nbsp&nbsp/ 31 / 0 | 139 | 20 | 16 | None | Report |
| #3 | | 8,940,203 | 97.46% | Adamqs | 578 | 712&nbsp&nbsp/ 9 / 2 | 150 | 9 | 11 | HD,HR | Report |
| #4 | | 8,347,538 | 95.30% | Firstus | 608 | 693&nbsp&nbsp/ 17 / 5 | 144 | 10 | 19 | None | Report |
| #5 | | 8,241,553 | 98.21% | Azer | 527 | 718&nbsp&nbsp/ 8 / 1 | 154 | 6 | 7 | HD | Report |
| #6 | | 7,958,912 | 95.37% | Crystal | 565 | 688&nbsp&nbsp/ 35 / 2 | 135 | 24 | 9 | None | Report |
| #7 | | 7,637,436 | 98.32% | kiyumi | 558 | 721&nbsp&nbsp/ 2 / 0 | 159 | 2 | 11 | None | Report |
| #8 | | 7,467,334 | 97.55% | rinkon | 475 | 711&nbsp&nbsp/ 14 / 2 | 151 | 10 | 7 | None | Report |
| #9 | | 7,367,498 | 98.64% | PainSinger | 469 | 721&nbsp&nbsp/ 9 / 0 | 154 | 8 | 4 | None | Report |
| #10 | | 7,176,422 | 98.50% | Spare | 547 | 722&nbsp&nbsp/ 3 / 0 | 155 | 3 | 9 | None | Report |
| #11 | | 7,162,348 | 98.80% | Kumagai Eri | 527 | 723&nbsp&nbsp/ 5 / 3 | 157 | 4 | 3 | None | Report |
| #12 | | 7,040,588 | 97.77% | Incera | 528 | 715&nbsp&nbsp/ 8 / 0 | 152 | 6 | 11 | None | Report |
| #13 | | 6,741,100 | 95.64% | Wario | 525 | 699&nbsp&nbsp/ 8 / 2 | 147 | 6 | 25 | None | Report |
| #14 | | 5,849,280 | 96.53% | Koalazy | 476 | 705&nbsp&nbsp/ 10 / 1 | 148 | 7 | 18 | None | Report |
| #15 | | 5,739,022 | 95.55% | smead | 452 | 697&nbsp&nbsp/ 12 / 2 | 147 | 6 | 23 | None | Report |
| #16 | | 5,634,326 | 95.39% | Equitler | 489 | 692&nbsp&nbsp/ 24 / 1 | 142 | 14 | 17 | None | Report |
| #17 | | 5,376,662 | 94.62% | Jekel | 469 | 688&nbsp&nbsp/ 16 / 7 | 144 | 6 | 23 | None | Report |
| #18 | | 5,276,256 | 97.07% | Cappy | 428 | 708&nbsp&nbsp/ 12 / 3 | 150 | 7 | 11 | None | Report |
| #19 | | 5,046,720 | 94.75% | respektive | 436 | 690&nbsp&nbsp/ 14 / 5 | 142 | 10 | 25 | None | Report |
| #20 | | 4,849,752 | 96.09% | imagaK | 399 | 701&nbsp&nbsp/ 11 / 4 | 151 | 4 | 18 | None | Report |
| #21 | | 4,573,388 | 95.23% | -Urushihara- | 369 | 690&nbsp&nbsp/ 26 / 2 | 134 | 20 | 16 | None | Report |
| #22 | | 4,504,960 | 96.82% | Sebu | 354 | 703&nbsp&nbsp/ 21 / 4 | 143 | 16 | 6 | None | Report |
| #23 | | 4,418,178 | 96.96% | Dsan | 347 | 709&nbsp&nbsp/ 7 / 2 | 151 | 4 | 16 | None | Report |
| #24 | | 4,218,742 | 96.25% | StreaminDemon | 278 | 702&nbsp&nbsp/ 13 / 1 | 145 | 11 | 18 | None | Report |
| #25 | | 4,020,962 | 92.53% | kusonemi | 357 | 664&nbsp&nbsp/ 43 / 5 | 130 | 22 | 22 | None | Report |
| #26 | | 4,011,218 | 88.08% | _index | 323 | 617&nbsp&nbsp/ 75 / 27 | 105 | 32 | 15 | None | Report |
| #27 | | 3,919,540 | 94.50% | Skill | 351 | 686&nbsp&nbsp/ 19 / 8 | 145 | 7 | 21 | None | Report |
| #28 | | 3,840,846 | 96.41% | Sheba | 335 | 698&nbsp&nbsp/ 29 / 0 | 144 | 16 | 7 | None | Report |
| #29 | | 3,837,156 | 96.87% | -raizen- | 301 | 707&nbsp&nbsp/ 11 / 2 | 149 | 8 | 14 | None | Report |
| #30 | | 3,737,308 | 95.25% | JumpLess | 308 | 694&nbsp&nbsp/ 15 / 1 | 142 | 10 | 24 | None | Report |
| #31 | | 3,685,154 | 95.32% | Shigure chan | 292 | 692&nbsp&nbsp/ 21 / 4 | 143 | 13 | 17 | None | Report |
| #32 | | 3,647,460 | 92.82% | Leotic | 304 | 670&nbsp&nbsp/ 32 / 4 | 130 | 18 | 28 | None | Report |
| #33 | | 3,638,988 | 95.53% | nosorry | 335 | 692&nbsp&nbsp/ 26 / 3 | 130 | 23 | 13 | None | Report |
| #34 | | 3,572,298 | 96.07% | Fear Kubrick | 296 | 698&nbsp&nbsp/ 21 / 1 | 143 | 12 | 14 | None | Report |
| #35 | | 3,544,922 | 91.42% | TrickMirror | 289 | 658&nbsp&nbsp/ 37 / 4 | 133 | 16 | 35 | None | Report |
| #36 | | 3,518,366 | 90.78% | hlanden | 333 | 651&nbsp&nbsp/ 40 / 12 | 126 | 20 | 31 | None | Report |
| #37 | | 3,498,644 | 92.44% | LiNGaNe | 368 | 667&nbsp&nbsp/ 33 / 3 | 132 | 18 | 31 | None | Report |
| #38 | | 3,494,042 | 95.28% | Flask | 243 | 693&nbsp&nbsp/ 16 / 6 | 147 | 9 | 19 | None | Report |
| #39 | | 3,474,164 | 93.07% | Aiven | 320 | 669&nbsp&nbsp/ 41 / 3 | 121 | 30 | 21 | HD | Report |
| #40 | | 3,428,150 | 95.35% | Fiireburner | 259 | 695&nbsp&nbsp/ 13 / 3 | 142 | 11 | 23 | None | Report |
| #41 | | 3,414,244 | 93.73% | RatinA0 | 337 | 677&nbsp&nbsp/ 30 / 6 | 133 | 18 | 21 | None | Report |
| #42 | | 3,404,622 | 91.42% | TinyLoliGirl | 349 | 659&nbsp&nbsp/ 32 / 8 | 131 | 16 | 35 | None | Report |
| #43 | | 3,356,776 | 95.00% | _RyuK | 302 | 692&nbsp&nbsp/ 14 / 4 | 143 | 9 | 24 | None | Report |
| #44 | | 3,312,058 | 91.05% | rgbeing | 287 | 652&nbsp&nbsp/ 46 / 6 | 123 | 28 | 30 | None | Report |
| #45 | | 3,286,872 | 92.57% | HenBurgaaa | 337 | 667&nbsp&nbsp/ 32 / 11 | 133 | 18 | 24 | None | Report |
| #46 | | 3,176,626 | 97.14% | DuNai | 201 | 710&nbsp&nbsp/ 7 / 4 | 152 | 4 | 13 | None | Report |
| #47 | | 3,142,612 | 95.69% | Shokobear | 235 | 698&nbsp&nbsp/ 13 / 0 | 143 | 11 | 23 | None | Report |
| #48 | | 3,096,010 | 93.37% | likejaxirl | 294 | 675&nbsp&nbsp/ 30 / 2 | 130 | 20 | 27 | None | Report |
| #49 | | 3,080,607 | 93.35% | Knalli | 239 | 678&nbsp&nbsp/ 18 / 7 | 141 | 7 | 31 | HD | Report |
| #50 | | 3,037,376 | 88.01% | DeadZoNeD | 275 | 625&nbsp&nbsp/ 61 / 4 | 120 | 23 | 44 | None | Report |