Artist:
Black Hole
Circle Size:

Approach Rate:

Title:
Pluto
HP Drain:

Star Difficulty:

(6.69)
Creator:
Ascendance
Accuracy:

Length:
1:40 (1:39 drain)
Source:
DanceDanceRevolution SuperNOVA 2
Genre:
Electronic (Instrumental)
BPM:
100
Tags:
beatmania iidx 15 dj troopers cs ddr dance revolution pack 3 nm sequence unlimited hareimu jbhyperion jbh zirox razor sharp
User Rating:
Success Rate:
Points of Failure:


(graph is accumulative, based on % at fail/retry)

1.7% (117 of 6786 plays)

Submitted:
Ranked:
Oct 12, 2017
Jan 16, 2018
Rating Spread:

Favourited 30 times in total

Users that love this map: P i k u, -Deleck-, Hareimu, _EternaL, Shinji Wings, MyNameIsScotty, Fli, kotnana3131, ItsLexii, Sounny, FruktoLove, NuclearCreeper, Faith-Sama, Electr0o, imaonlybaka, Kevin-Kun09, AliceBlack7, Galaxy App, Sergiobalam319, Peter-Doragon and many more!
Options:
Modding / Discussion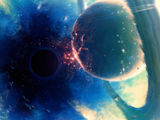 Everything I was afraid of when I was growing up, I've become.
I've taken on my nightmares, like the devil and the end of the world, and I've become those things.
Pending on October 12, 2017

Bubbled on January 3, 2018 by Sorcerer

Bubble Popped on January 4, 2018 by Sinnoh

Bubbled on January 4, 2018 by Sorcerer

Qualified on January 8, 2018 by alienflybot

Beginner

: By Sanyi


Basic

: By Ascendance and Sinnoh


Difficult

: By ZiRoX


Hyper

: By Ascendance, P i k u and ZiRoX


Another

: By Hareimu


Black Another

: By Razor Sharp


Expert

: By JBHyperion

Challenge

: By Ascendance

Hitsounds

: By Spectator
VagaNNN is in the lead! ()
Score
13,143,702 (100.00%)
Max Combo
665
300 / 100 / 50
621 / 44 / 107
Misses
0
Geki (Elite Beat!)
107
Droplet misses
0
Mods
HD
Top 50 Scoreboard
| | Rank | Score | Accuracy | Player | Max Combo | 300 / 100 / 50 | Geki | Droplet Miss | Misses | Mods | |
| --- | --- | --- | --- | --- | --- | --- | --- | --- | --- | --- | --- |
| #1 | | 13,143,702 | 100.00% | VagaNNN | 665 | 621&nbsp&nbsp/ 44 / 107 | 107 | 0 | 0 | HD | Report |
| #2 | | 13,141,502 | 100.00% | Fli | 665 | 621&nbsp&nbsp/ 44 / 107 | 107 | 0 | 0 | HD | Report |
| #3 | | 13,141,492 | 99.87% | _Asriel | 665 | 621&nbsp&nbsp/ 44 / 106 | 107 | 1 | 0 | HD | Report |
| #4 | | 12,921,919 | 99.09% | Vinci007 | 660 | 619&nbsp&nbsp/ 44 / 102 | 106 | 5 | 2 | HD | Report |
| #5 | | 12,413,090 | 100.00% | ItsLexii | 665 | 621&nbsp&nbsp/ 44 / 107 | 107 | 0 | 0 | None | Report |
| #6 | | 12,413,090 | 100.00% | noraRcat | 665 | 621&nbsp&nbsp/ 44 / 107 | 107 | 0 | 0 | None | Report |
| #7 | | 12,410,880 | 99.87% | Groex | 665 | 621&nbsp&nbsp/ 44 / 106 | 107 | 1 | 0 | None | Report |
| #8 | | 12,410,870 | 99.74% | -Plus- | 665 | 621&nbsp&nbsp/ 44 / 105 | 107 | 2 | 0 | None | Report |
| #9 | | 12,409,790 | 100.00% | lineqtxz | 665 | 621&nbsp&nbsp/ 44 / 107 | 107 | 0 | 0 | None | Report |
| #10 | | 12,409,770 | 99.74% | - S a k u r a - | 665 | 621&nbsp&nbsp/ 44 / 105 | 107 | 2 | 0 | None | Report |
| #11 | | 12,407,570 | 99.74% | Olib | 665 | 621&nbsp&nbsp/ 44 / 105 | 107 | 2 | 0 | None | Report |
| #12 | | 12,405,390 | 100.00% | Karym | 665 | 621&nbsp&nbsp/ 44 / 107 | 107 | 0 | 0 | None | Report |
| #13 | | 12,405,390 | 100.00% | eauikk | 665 | 621&nbsp&nbsp/ 44 / 107 | 107 | 0 | 0 | None | Report |
| #14 | | 12,405,380 | 99.87% | monstratorfull | 665 | 621&nbsp&nbsp/ 44 / 106 | 107 | 1 | 0 | SD | Report |
| #15 | | 12,405,380 | 99.87% | Aqliva | 665 | 621&nbsp&nbsp/ 44 / 106 | 107 | 1 | 0 | None | Report |
| #16 | | 12,405,370 | 99.74% | Nipah | 665 | 621&nbsp&nbsp/ 44 / 105 | 107 | 2 | 0 | None | Report |
| #17 | | 12,405,360 | 99.61% | Sartan | 665 | 621&nbsp&nbsp/ 44 / 104 | 107 | 3 | 0 | None | Report |
| #18 | | 12,290,300 | 99.48% | ItsLingers | 662 | 620&nbsp&nbsp/ 44 / 104 | 106 | 3 | 1 | None | Report |
| #19 | | 12,249,690 | 99.87% | chickenbible | 661 | 620&nbsp&nbsp/ 44 / 107 | 106 | 0 | 1 | None | Report |
| #20 | | 12,247,490 | 99.87% | Hareimu | 661 | 620&nbsp&nbsp/ 44 / 107 | 106 | 0 | 1 | None | Report |
| #21 | | 12,215,340 | 99.61% | Guillotine | 660 | 619&nbsp&nbsp/ 44 / 106 | 106 | 1 | 2 | None | Report |
| #22 | | 12,211,680 | 99.48% | [ White Music ] | 660 | 618&nbsp&nbsp/ 44 / 106 | 105 | 1 | 3 | None | Report |
| #23 | | 12,210,910 | 99.22% | Matt_H | 660 | 619&nbsp&nbsp/ 44 / 103 | 106 | 4 | 2 | None | Report |
| #24 | | 11,554,940 | 99.09% | [ Seraf ] | 642 | 619&nbsp&nbsp/ 44 / 102 | 105 | 5 | 2 | None | Report |
| #25 | | 11,180,350 | 99.09% | Skyleia | 631 | 618&nbsp&nbsp/ 44 / 103 | 105 | 4 | 3 | None | Report |
| #26 | | 11,018,820 | 99.74% | Rubytic | 626 | 620&nbsp&nbsp/ 44 / 106 | 106 | 1 | 1 | None | Report |
| #27 | | 10,989,195 | 98.96% | FABninja | 607 | 616&nbsp&nbsp/ 44 / 104 | 105 | 3 | 5 | HD | Report |
| #28 | | 10,616,060 | 98.96% | Tenshichan | 614 | 616&nbsp&nbsp/ 44 / 104 | 105 | 3 | 5 | None | Report |
| #29 | | 10,493,850 | 99.48% | Amlink | 610 | 619&nbsp&nbsp/ 44 / 105 | 105 | 2 | 2 | None | Report |
| #30 | | 10,392,380 | 99.61% | chickennando | 607 | 619&nbsp&nbsp/ 44 / 106 | 105 | 1 | 2 | None | Report |
| #31 | | 10,295,340 | 99.61% | Inryoku | 604 | 619&nbsp&nbsp/ 44 / 106 | 105 | 1 | 2 | None | Report |
| #32 | | 10,119,720 | 98.96% | Ascendance | 598 | 619&nbsp&nbsp/ 43 / 102 | 105 | 5 | 3 | None | Report |
| #33 | | 10,110,670 | 98.83% | [490]Yukarin | 598 | 614&nbsp&nbsp/ 44 / 105 | 105 | 2 | 7 | None | Report |
| #34 | | 9,962,425 | 99.22% | Motion | 555 | 619&nbsp&nbsp/ 44 / 103 | 105 | 4 | 2 | HR | Report |
| #35 | | 9,714,680 | 99.61% | Abysness | 584 | 619&nbsp&nbsp/ 44 / 106 | 105 | 1 | 2 | None | Report |
| #36 | | 9,713,600 | 99.35% | gaaraati | 584 | 618&nbsp&nbsp/ 43 / 106 | 103 | 1 | 4 | None | Report |
| #37 | | 9,315,680 | 98.70% | Ryosuke | 572 | 615&nbsp&nbsp/ 43 / 104 | 102 | 3 | 7 | None | Report |
| #38 | | 8,734,930 | 98.83% | qwhj1027 | 552 | 615&nbsp&nbsp/ 43 / 105 | 104 | 2 | 7 | None | Report |
| #39 | | 7,919,310 | 98.83% | Latifah-sama | 507 | 616&nbsp&nbsp/ 44 / 103 | 103 | 4 | 5 | None | Report |
| #40 | | 7,891,160 | 99.48% | Enchant | 497 | 620&nbsp&nbsp/ 44 / 104 | 106 | 3 | 1 | None | Report |
| #41 | | 7,637,490 | 99.35% | Katch | 496 | 619&nbsp&nbsp/ 43 / 105 | 104 | 2 | 3 | None | Report |
| #42 | | 7,036,890 | 97.93% | Last Bubble | 482 | 610&nbsp&nbsp/ 43 / 103 | 102 | 4 | 12 | None | Report |
| #43 | | 6,996,740 | 98.96% | nacholoco | 476 | 616&nbsp&nbsp/ 44 / 104 | 105 | 3 | 5 | None | Report |
| #44 | | 6,764,660 | 98.19% | Simon4158 | 467 | 614&nbsp&nbsp/ 42 / 102 | 100 | 5 | 9 | None | Report |
| #45 | | 6,185,505 | 98.06% | LechuCzechu | 387 | 619&nbsp&nbsp/ 43 / 95 | 104 | 12 | 3 | HD,HR | Report |
| #46 | | 5,951,720 | 99.09% | sekirei | 418 | 620&nbsp&nbsp/ 43 / 102 | 105 | 5 | 2 | None | Report |
| #47 | | 4,368,860 | 98.83% | -Nicotine | 336 | 617&nbsp&nbsp/ 44 / 102 | 103 | 5 | 4 | None | Report |
| #48 | | 4,220,390 | 98.32% | iRevi | 322 | 610&nbsp&nbsp/ 44 / 105 | 100 | 2 | 11 | None | Report |
| #49 | | 3,942,190 | 97.80% | dika312 | 507 | 610&nbsp&nbsp/ 42 / 103 | 99 | 4 | 13 | NF | Report |
| #50 | | 3,362,780 | 93.13% | -Kurisu- | 470 | 581&nbsp&nbsp/ 39 / 99 | 92 | 8 | 45 | NF | Report |