Beatmap Listing » LiLA'c Records - Aimless Voyage
Artist:
LiLA'c Records
Circle Size:

Approach Rate:

Title:
Aimless Voyage
HP Drain:

Star Difficulty:

(4.85)
Creator:
Nepuri
Accuracy:

Length:
4:08 (4:07 drain)
Source:
東方永夜抄 ~ Imperishable Night.
Genre:
Pop (Japanese)
BPM:
190
Tags:
irus yuuki aihara neeshe eternize llac-0011 rts9 reitaisai voyage 1969 final stage kathayaka
User Rating:
Success Rate:
Points of Failure:


(graph is accumulative, based on % at fail/retry)

10.4% (90 of 864 plays)

Submitted:
Ranked:
Oct 10, 2017
Feb 12, 2018
Rating Spread:

Favourited 9 times in total

Users that love this map: Backfire, -Kazu-, apa84313, FlamingRok, Yumyum-, Suezz, lukili846, Nepuri, killiwar
Options:
Modding / Discussion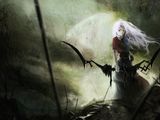 Additional mods found here:
https://osu.ppy.sh/forum/t/652117
Distorted vocals = Low SV
Normal vocals = Normal SV
Angelic vocals = High SV
Progressively more intense SV changes to ease the player into the gimmick, making it not unfair but still not too easy by the time the 3rd kiai is around :3
Hope its fun c:
R I P Breakcore hitsounds :)
Lost = Inner with lotso SV stuff, by me!
Oni = Simple oni with slight SV described above, by me!
Muzukashii = Muzukashii by Kathayaka, few 1/4, mainly 1/2 rhythms!
Futsuu = Done by me!
Kantan = Done by me! Inflated SR; Angry
People who FC'd Lost diff with a mod (Please do Try it!)

Greenshell (HD)
-Kazu- (HR)

Where is my HDHR?
v2fax is in the lead! ()
Score
2,217,624 (100.00%)
Max Combo
1868
300 / 100 / 50
1868 / 0 / 0
Misses
0
Geki (Elite Beat!)
20
Katu (Beat!)
0
Mods
HD
Top 50 Scoreboard
| | Rank | Score | Accuracy | Player | Max Combo | 300 / 100 / 50 | Geki | Katu | Misses | Mods | |
| --- | --- | --- | --- | --- | --- | --- | --- | --- | --- | --- | --- |
| #1 | | 2,217,624 | 100.00% | v2fax | 1868 | 1868&nbsp&nbsp/ 0 / 0 | 20 | 0 | 0 | HD | Report |
| #2 | | 2,213,862 | 99.84% | goheegy | 1868 | 1862&nbsp&nbsp/ 6 / 0 | 11 | 0 | 0 | HR | Report |
| #3 | | 2,213,400 | 99.79% | apaajaboleh10 | 1868 | 1860&nbsp&nbsp/ 8 / 0 | 17 | 0 | 0 | HD | Report |
| #4 | | 2,209,636 | 98.23% | 1RoHa_ | 1785 | 1805&nbsp&nbsp/ 60 / 0 | 1 | 0 | 3 | NC | Report |
| #5 | | 2,193,000 | 99.36% | D3kuu | 1868 | 1844&nbsp&nbsp/ 24 / 0 | 4 | 0 | 0 | HR | Report |
| #6 | | 2,156,260 | 99.73% | Greenshell | 1066 | 1859&nbsp&nbsp/ 8 / 0 | 0 | 0 | 1 | HD | Report |
| #7 | | 2,156,030 | 99.63% | koyomi_222 | 1585 | 1855&nbsp&nbsp/ 12 / 0 | 3 | 0 | 1 | HD | Report |
| #8 | | 2,132,100 | 99.63% | Ichibanboshi | 1868 | 1854&nbsp&nbsp/ 14 / 0 | 27 | 0 | 0 | None | Report |
| #9 | | 2,108,340 | 98.58% | 1Rize | 1868 | 1815&nbsp&nbsp/ 53 / 0 | 20 | 0 | 0 | None | Report |
| #10 | | 2,085,100 | 97.99% | Sansift | 1868 | 1793&nbsp&nbsp/ 75 / 0 | 18 | 0 | 0 | None | Report |
| #11 | | 2,074,340 | 99.01% | enjoyit1025 | 1788 | 1832&nbsp&nbsp/ 35 / 0 | 9 | 0 | 1 | None | Report |
| #12 | | 2,063,760 | 98.63% | lucia_72_k | 1149 | 1819&nbsp&nbsp/ 47 / 0 | 11 | 0 | 2 | None | Report |
| #13 | | 2,049,446 | 99.25% | iloveyou4ever | 1487 | 1848&nbsp&nbsp/ 12 / 0 | 7 | 0 | 8 | HR | Report |
| #14 | | 2,044,970 | 98.13% | oreca | 1365 | 1801&nbsp&nbsp/ 64 / 0 | 10 | 0 | 3 | None | Report |
| #15 | | 2,029,054 | 97.86% | Lain Iwakura | 1076 | 1789&nbsp&nbsp/ 78 / 0 | 15 | 0 | 1 | None | Report |
| #16 | | 2,015,260 | 98.88% | Faputa | 815 | 1834&nbsp&nbsp/ 26 / 0 | 3 | 0 | 8 | None | Report |
| #17 | | 2,002,582 | 96.55% | karupisuuu | 1553 | 1742&nbsp&nbsp/ 123 / 0 | 20 | 0 | 3 | None | Report |
| #18 | | 1,999,946 | 98.13% | Mikalodo | 1425 | 1803&nbsp&nbsp/ 60 / 0 | 23 | 2 | 5 | None | Report |
| #19 | | 1,996,356 | 98.10% | Dynutka | 1081 | 1801&nbsp&nbsp/ 63 / 0 | 0 | 0 | 4 | None | Report |
| #20 | | 1,995,310 | 96.90% | kiepapa | 1613 | 1756&nbsp&nbsp/ 108 / 0 | 0 | 0 | 4 | None | Report |
| #21 | | 1,993,758 | 98.10% | Q____X | 1077 | 1804&nbsp&nbsp/ 57 / 0 | 29 | 0 | 7 | None | Report |
| #22 | | 1,981,534 | 97.22% | sandrox1099 | 1163 | 1769&nbsp&nbsp/ 94 / 0 | 6 | 0 | 5 | None | Report |
| #23 | | 1,960,644 | 93.34% | lukili846 | 1507 | 1629&nbsp&nbsp/ 229 / 0 | 8 | 0 | 10 | HR | Report |
| #24 | | 1,955,618 | 98.50% | excaliburnina | 1105 | 1817&nbsp&nbsp/ 46 / 0 | 1 | 0 | 5 | None | Report |
| #25 | | 1,953,594 | 98.61% | Gtrafh | 1271 | 1823&nbsp&nbsp/ 38 / 0 | 0 | 0 | 7 | None | Report |
| #26 | | 1,953,082 | 97.35% | Skysona | 929 | 1774&nbsp&nbsp/ 89 / 0 | 7 | 0 | 5 | None | Report |
| #27 | | 1,951,990 | 98.10% | mark15345 | 1254 | 1809&nbsp&nbsp/ 47 / 0 | 1 | 0 | 12 | None | Report |
| #28 | | 1,947,548 | 97.24% | Jayfeather241 | 663 | 1771&nbsp&nbsp/ 91 / 0 | 22 | 0 | 6 | None | Report |
| #29 | | 1,944,070 | 97.89% | Svidya | 1510 | 1795&nbsp&nbsp/ 67 / 0 | 0 | 0 | 6 | None | Report |
| #30 | | 1,915,814 | 96.71% | Uni99 | 743 | 1758&nbsp&nbsp/ 97 / 0 | 17 | 4 | 13 | None | Report |
| #31 | | 1,915,610 | 96.57% | enak101 | 817 | 1749&nbsp&nbsp/ 110 / 0 | 24 | 4 | 9 | None | Report |
| #32 | | 1,915,084 | 94.99% | ogura7928 | 1238 | 1684&nbsp&nbsp/ 181 / 0 | 1 | 0 | 3 | None | Report |
| #33 | | 1,909,023 | 93.34% | J a c k y | 551 | 1646&nbsp&nbsp/ 195 / 0 | 5 | 0 | 27 | DT | Report |
| #34 | | 1,895,321 | 94.89% | JunJun KiTaFuMa | 750 | 1693&nbsp&nbsp/ 159 / 0 | 24 | 0 | 16 | DT | Report |
| #35 | | 1,880,872 | 96.87% | shidoh41 | 1384 | 1765&nbsp&nbsp/ 89 / 0 | 0 | 0 | 14 | None | Report |
| #36 | | 1,869,260 | 96.44% | Yumyum- | 1046 | 1746&nbsp&nbsp/ 111 / 0 | 21 | 2 | 11 | None | Report |
| #37 | | 1,868,854 | 95.66% | gevbiivi5 | 1011 | 1716&nbsp&nbsp/ 142 / 0 | 10 | 0 | 10 | None | Report |
| #38 | | 1,867,716 | 95.42% | naliem | 953 | 1703&nbsp&nbsp/ 159 / 0 | 0 | 0 | 6 | None | Report |
| #39 | | 1,853,068 | 97.11% | Toddynho_1 | 788 | 1775&nbsp&nbsp/ 78 / 0 | 18 | 0 | 15 | None | Report |
| #40 | | 1,852,968 | 97.67% | doccos2 | 981 | 1797&nbsp&nbsp/ 55 / 0 | 4 | 0 | 16 | None | Report |
| #41 | | 1,852,438 | 95.82% | Micka | 1505 | 1732&nbsp&nbsp/ 116 / 0 | 0 | 0 | 20 | None | Report |
| #42 | | 1,835,754 | 94.22% | z78976255 | 1162 | 1657&nbsp&nbsp/ 206 / 0 | 7 | 0 | 5 | None | Report |
| #43 | | 1,824,272 | 92.77% | Ikkun | 684 | 1644&nbsp&nbsp/ 178 / 0 | 2 | 0 | 46 | DT | Report |
| #44 | | 1,816,908 | 96.49% | Crono | 1091 | 1750&nbsp&nbsp/ 105 / 0 | 27 | 1 | 13 | None | Report |
| #45 | | 1,812,160 | 97.19% | C13Sharpshooter | 603 | 1769&nbsp&nbsp/ 93 / 0 | 0 | 0 | 6 | None | Report |
| #46 | | 1,800,286 | 96.65% | Lefafel | 617 | 1772&nbsp&nbsp/ 67 / 0 | 4 | 0 | 29 | None | Report |
| #47 | | 1,792,612 | 96.90% | ppsspp123 | 546 | 1760&nbsp&nbsp/ 100 / 0 | 15 | 2 | 8 | None | Report |
| #48 | | 1,792,122 | 96.09% | TeDe | 788 | 1736&nbsp&nbsp/ 118 / 0 | 10 | 2 | 14 | None | Report |
| #49 | | 1,780,782 | 93.68% | ddesttrouyed | 788 | 1645&nbsp&nbsp/ 210 / 0 | 23 | 5 | 13 | None | Report |
| #50 | | 1,780,066 | 96.09% | Nurend | 679 | 1734&nbsp&nbsp/ 122 / 0 | 23 | 6 | 12 | None | Report |