Artist:
ORESKABAND
Circle Size:

Approach Rate:

Title:
Pinocchio
HP Drain:

Star Difficulty:

(4.68)
Creator:
Monstrata
Accuracy:

Length:
2:10 (2:09 drain)
Source:
NARUTO -ナルト-
Genre:
Anime (Japanese)
BPM:
202
Tags:
doormat akitoshi corinn sahuang my angel azusa snownino_ naruto uzumaki ska ending 14 ed
User Rating:
Success Rate:
Points of Failure:


(graph is accumulative, based on % at fail/retry)

13.0% (621 of 4779 plays)

Submitted:
Ranked:
Sep 28, 2017
Oct 17, 2017
Rating Spread:

Favourited 18 times in total

Users that love this map: Zychu, Monstrata, Lerianaso, playerdark, -Fusein-, sachimi, Vitorika, wses, Airwaves_2, thientan1411, kaczor58, bouchra, DuedBlue, fabri7u7, JustAPrinny, Sebexx, MeowMix76, Marimatsu-kun
Options:
Modding / Discussion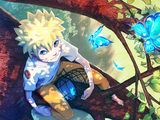 Open for GD's. You can Collab with someone if you wish. I want to rank this October 10th so please be able to map fast and reply to mods. Also please have at least 3 ranked maps or GD's.
Easy - Doormat
Normal - Akitoshi
Hard - sahuang
Light Insane - SnowNino_
Insane - Me.
Hitsounds - Me
Rizer is in the lead! ()
Score
11,140,958 (100.00%)
Max Combo
813
300 / 100 / 50
500 / 0 / 0
Misses
0
Geki (Elite Beat!)
109
Katu (Beat!)
0
Mods
HD,HR
Top 50 Scoreboard
| | Rank | Score | Accuracy | Player | Max Combo | 300 / 100 / 50 | Geki | Katu | Misses | Mods | |
| --- | --- | --- | --- | --- | --- | --- | --- | --- | --- | --- | --- |
| #1 | | 11,140,958 | 100.00% | Rizer | 813 | 500&nbsp&nbsp/ 0 / 0 | 109 | 0 | 0 | HD,HR | Report |
| #2 | | 11,140,958 | 100.00% | RyuuBei | 813 | 500&nbsp&nbsp/ 0 / 0 | 109 | 0 | 0 | HD,HR | Report |
| #3 | | 11,125,853 | 99.73% | Darrile | 813 | 498&nbsp&nbsp/ 2 / 0 | 107 | 2 | 0 | HD,HR | Report |
| #4 | | 11,125,836 | 99.87% | xasuma | 813 | 499&nbsp&nbsp/ 1 / 0 | 108 | 1 | 0 | HD,HR | Report |
| #5 | | 11,112,775 | 99.87% | moyamoyano_sa | 812 | 499&nbsp&nbsp/ 1 / 0 | 108 | 1 | 0 | HD,HR | Report |
| #6 | | 11,100,181 | 99.73% | sachimi | 813 | 498&nbsp&nbsp/ 2 / 0 | 107 | 2 | 0 | HD,HR | Report |
| #7 | | 11,090,703 | 99.60% | YelllowRIVER | 813 | 497&nbsp&nbsp/ 3 / 0 | 106 | 3 | 0 | HD,HR | Report |
| #8 | | 11,057,728 | 99.33% | GHAngeloid | 813 | 495&nbsp&nbsp/ 5 / 0 | 105 | 4 | 0 | HD,HR | Report |
| #9 | | 11,054,135 | 99.60% | xxakashixx | 791 | 497&nbsp&nbsp/ 3 / 0 | 106 | 3 | 0 | HD,HR | Report |
| #10 | | 11,050,982 | 98.93% | My Aim Is Paska | 813 | 492&nbsp&nbsp/ 8 / 0 | 105 | 4 | 0 | HD,HR | Report |
| #11 | | 11,044,224 | 99.20% | Meersu | 813 | 494&nbsp&nbsp/ 6 / 0 | 104 | 5 | 0 | HD,HR | Report |
| #12 | | 11,043,872 | 99.20% | KII0 | 812 | 494&nbsp&nbsp/ 6 / 0 | 104 | 5 | 0 | HD,HR | Report |
| #13 | | 11,037,524 | 99.20% | Toumei | 790 | 494&nbsp&nbsp/ 6 / 0 | 103 | 6 | 0 | HD,HR | Report |
| #14 | | 11,027,089 | 99.07% | Fixr | 813 | 493&nbsp&nbsp/ 7 / 0 | 103 | 6 | 0 | HD,HR | Report |
| #15 | | 11,021,848 | 99.33% | Toke | 811 | 495&nbsp&nbsp/ 5 / 0 | 104 | 5 | 0 | DT | Report |
| #16 | | 11,010,068 | 98.27% | Rinna | 813 | 487&nbsp&nbsp/ 13 / 0 | 101 | 8 | 0 | HD,HR | Report |
| #17 | | 11,003,705 | 98.93% | [ Chayanon ] | 812 | 492&nbsp&nbsp/ 8 / 0 | 102 | 7 | 0 | HD,HR | Report |
| #18 | | 10,964,890 | 99.20% | -Fusein- | 784 | 494&nbsp&nbsp/ 6 / 0 | 104 | 5 | 0 | HD,HR | Report |
| #19 | | 10,917,468 | 98.40% | JinKuRa | 813 | 488&nbsp&nbsp/ 12 / 0 | 100 | 9 | 0 | HD,HR | Report |
| #20 | | 10,818,166 | 97.33% | Yippz | 808 | 480&nbsp&nbsp/ 20 / 0 | 97 | 12 | 0 | HD,HR | Report |
| #21 | | 10,725,514 | 95.87% | froon | 813 | 469&nbsp&nbsp/ 31 / 0 | 93 | 16 | 0 | HD,HR | Report |
| #22 | | 10,686,087 | 95.73% | Coni | 813 | 468&nbsp&nbsp/ 32 / 0 | 87 | 22 | 0 | HD,HR | Report |
| #23 | | 10,541,273 | 97.87% | Sawagi | 771 | 484&nbsp&nbsp/ 16 / 0 | 97 | 12 | 0 | HD,HR | Report |
| #24 | | 10,519,767 | 100.00% | EMPNUTS | 813 | 500&nbsp&nbsp/ 0 / 0 | 109 | 0 | 0 | HD | Report |
| #25 | | 10,519,767 | 100.00% | Cris- | 813 | 500&nbsp&nbsp/ 0 / 0 | 109 | 0 | 0 | HD | Report |
| #26 | | 10,514,004 | 99.87% | big boob | 813 | 499&nbsp&nbsp/ 1 / 0 | 108 | 1 | 0 | HR | Report |
| #27 | | 10,502,512 | 99.60% | flipshock8 | 813 | 497&nbsp&nbsp/ 3 / 0 | 107 | 2 | 0 | HD | Report |
| #28 | | 10,480,223 | 99.73% | Ursiaodabo | 813 | 498&nbsp&nbsp/ 2 / 0 | 107 | 2 | 0 | HD | Report |
| #29 | | 10,442,606 | 99.20% | rtyamazaki | 812 | 494&nbsp&nbsp/ 6 / 0 | 105 | 4 | 0 | HD | Report |
| #30 | | 10,439,850 | 99.60% | Reinaaa | 790 | 497&nbsp&nbsp/ 3 / 0 | 106 | 3 | 0 | HR | Report |
| #31 | | 10,419,622 | 99.20% | Maria12021 | 813 | 494&nbsp&nbsp/ 6 / 0 | 104 | 5 | 0 | HD | Report |
| #32 | | 10,377,644 | 98.67% | NaiSu | 813 | 490&nbsp&nbsp/ 10 / 0 | 100 | 9 | 0 | HR | Report |
| #33 | | 10,376,489 | 98.67% | Osiruko | 813 | 490&nbsp&nbsp/ 10 / 0 | 100 | 9 | 0 | HR | Report |
| #34 | | 10,367,475 | 98.27% | jehlp | 813 | 487&nbsp&nbsp/ 13 / 0 | 100 | 9 | 0 | HD | Report |
| #35 | | 10,361,335 | 98.40% | HatsuMin | 813 | 488&nbsp&nbsp/ 12 / 0 | 99 | 10 | 0 | HR | Report |
| #36 | | 10,305,506 | 98.40% | reflectioon | 812 | 488&nbsp&nbsp/ 12 / 0 | 101 | 8 | 0 | HR | Report |
| #37 | | 10,255,455 | 97.73% | Sadahiko | 813 | 483&nbsp&nbsp/ 17 / 0 | 97 | 12 | 0 | HR | Report |
| #38 | | 9,933,972 | 100.00% | salkin | 813 | 500&nbsp&nbsp/ 0 / 0 | 109 | 0 | 0 | None | Report |
| #39 | | 9,933,972 | 100.00% | YoSh | 813 | 500&nbsp&nbsp/ 0 / 0 | 109 | 0 | 0 | None | Report |
| #40 | | 9,933,972 | 100.00% | Idylla | 813 | 500&nbsp&nbsp/ 0 / 0 | 109 | 0 | 0 | None | Report |
| #41 | | 9,933,972 | 100.00% | Colored | 813 | 500&nbsp&nbsp/ 0 / 0 | 109 | 0 | 0 | None | Report |
| #42 | | 9,933,972 | 100.00% | Navel | 813 | 500&nbsp&nbsp/ 0 / 0 | 109 | 0 | 0 | None | Report |
| #43 | | 9,933,972 | 100.00% | Mayoler | 813 | 500&nbsp&nbsp/ 0 / 0 | 109 | 0 | 0 | None | Report |
| #44 | | 9,933,972 | 100.00% | Cres | 813 | 500&nbsp&nbsp/ 0 / 0 | 109 | 0 | 0 | None | Report |
| #45 | | 9,933,644 | 99.87% | Demonic Soldier | 813 | 499&nbsp&nbsp/ 1 / 0 | 108 | 1 | 0 | None | Report |
| #46 | | 9,922,828 | 99.87% | Attached | 813 | 499&nbsp&nbsp/ 1 / 0 | 108 | 1 | 0 | None | Report |
| #47 | | 9,913,660 | 99.60% | James- | 813 | 497&nbsp&nbsp/ 3 / 0 | 106 | 3 | 0 | None | Report |
| #48 | | 9,905,372 | 99.60% | C8H11O2N | 813 | 497&nbsp&nbsp/ 3 / 0 | 106 | 3 | 0 | None | Report |
| #49 | | 9,893,428 | 99.47% | Dangeresk | 813 | 496&nbsp&nbsp/ 4 / 0 | 106 | 3 | 0 | None | Report |
| #50 | | 9,891,030 | 99.73% | Raizel | 812 | 498&nbsp&nbsp/ 2 / 0 | 107 | 2 | 0 | None | Report |