Artist:
Street
Circle Size:

Approach Rate:

Title:
Hacking Code
HP Drain:

Star Difficulty:

(5.40)
Creator:
Zetera
Accuracy:

Length:
5:22 (5:11 drain)
Source:
Genre:
Electronic (Instrumental)
BPM:
174
Tags:
drum'n'bass wassoy!! rakugaki records dnb drum and bass neurofunk
User Rating:
Success Rate:
Points of Failure:


(graph is accumulative, based on % at fail/retry)

11.6% (117 of 1008 plays)

Submitted:
Ranked:
Sep 13, 2017
Oct 8, 2017
Rating Spread:

Favourited 13 times in total

Users that love this map: FoxSapprise, BluePlusSymbol, Shumpei, trillixcze, H1gumo, Gundham, Primetim3, 710948843, davidminh0111, WaKsJeKeR 2, weelka, AlcoGod, EtreX1993
Options:
Modding / Discussion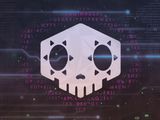 Hitsounds taken from the standard set.


Warning: SV changes ahead.
01100111 01100101 01110100 00100000 01101000 01100001 01100011 01101011 01100101 01100100 00100000 01100110 01100001 01101101
H1gumo is in the lead! ()
Score
2,095,650 (99.62%)
Max Combo
1716
300 / 100 / 50
1703 / 13 / 0
Misses
0
Geki (Elite Beat!)
4
Katu (Beat!)
0
Mods
None
Top 50 Scoreboard
| | Rank | Score | Accuracy | Player | Max Combo | 300 / 100 / 50 | Geki | Katu | Misses | Mods | |
| --- | --- | --- | --- | --- | --- | --- | --- | --- | --- | --- | --- |
| #1 | | 2,095,650 | 99.62% | H1gumo | 1716 | 1703&nbsp&nbsp/ 13 / 0 | 4 | 0 | 0 | None | Report |
| #2 | | 2,084,670 | 98.98% | ayimuf | 1716 | 1681&nbsp&nbsp/ 35 / 0 | 3 | 0 | 0 | None | Report |
| #3 | | 2,079,320 | 98.75% | Hanjamon | 1716 | 1673&nbsp&nbsp/ 43 / 0 | 0 | 0 | 0 | None | Report |
| #4 | | 2,019,696 | 97.29% | Aizawa Nagisa | 1154 | 1630&nbsp&nbsp/ 79 / 0 | 11 | 1 | 7 | HR | Report |
| #5 | | 1,913,596 | 95.34% | b912948240 | 1189 | 1559&nbsp&nbsp/ 154 / 0 | 49 | 8 | 3 | None | Report |
| #6 | | 1,909,382 | 97.58% | owatanimal | 1003 | 1641&nbsp&nbsp/ 67 / 0 | 51 | 2 | 8 | None | Report |
| #7 | | 1,906,240 | 95.75% | Alchyr | 1155 | 1579&nbsp&nbsp/ 128 / 0 | 0 | 0 | 9 | None | Report |
| #8 | | 1,895,296 | 95.66% | Laik4 | 597 | 1571&nbsp&nbsp/ 141 / 0 | 28 | 3 | 4 | None | Report |
| #9 | | 1,885,800 | 96.01% | lolphis | 1087 | 1589&nbsp&nbsp/ 117 / 0 | 27 | 2 | 10 | None | Report |
| #10 | | 1,882,402 | 95.92% | ILOVEMARISA | 1406 | 1582&nbsp&nbsp/ 128 / 0 | 0 | 0 | 6 | None | Report |
| #11 | | 1,879,130 | 98.22% | frukoyurdakul | 599 | 1664&nbsp&nbsp/ 43 / 0 | 0 | 0 | 9 | HD | Report |
| #12 | | 1,872,719 | 97.12% | HiroK | 629 | 1624&nbsp&nbsp/ 85 / 0 | 1 | 0 | 7 | HD | Report |
| #13 | | 1,853,166 | 96.56% | Lamery | 828 | 1604&nbsp&nbsp/ 106 / 0 | 22 | 3 | 6 | None | Report |
| #14 | | 1,820,344 | 96.94% | Misieuroo | 737 | 1628&nbsp&nbsp/ 71 / 0 | 23 | 2 | 17 | None | Report |
| #15 | | 1,819,848 | 95.08% | rubies87 | 1323 | 1554&nbsp&nbsp/ 155 / 0 | 10 | 1 | 7 | None | Report |
| #16 | | 1,772,117 | 94.35% | iloveyou4ever | 563 | 1537&nbsp&nbsp/ 164 / 0 | 39 | 5 | 15 | HR | Report |
| #17 | | 1,761,216 | 96.47% | BluePlusSymbol | 514 | 1612&nbsp&nbsp/ 87 / 0 | 4 | 0 | 17 | None | Report |
| #18 | | 1,750,130 | 94.46% | Hyuperion001 | 743 | 1536&nbsp&nbsp/ 170 / 0 | 21 | 2 | 10 | None | Report |
| #19 | | 1,701,586 | 92.57% | Sansift | 462 | 1469&nbsp&nbsp/ 239 / 0 | 23 | 6 | 8 | None | Report |
| #20 | | 1,654,804 | 93.53% | Arnon | 357 | 1512&nbsp&nbsp/ 186 / 0 | 1 | 1 | 18 | None | Report |
| #21 | | 1,651,444 | 94.23% | bottikun24 | 460 | 1546&nbsp&nbsp/ 142 / 0 | 3 | 0 | 28 | None | Report |
| #22 | | 1,650,748 | 93.65% | --Madara uchiha | 439 | 1522&nbsp&nbsp/ 170 / 0 | 24 | 9 | 24 | HR | Report |
| #23 | | 1,646,962 | 94.70% | ZethZ161 | 627 | 1553&nbsp&nbsp/ 144 / 0 | 8 | 3 | 19 | None | Report |
| #24 | | 1,642,240 | 94.46% | Toorun12 | 549 | 1547&nbsp&nbsp/ 148 / 0 | 24 | 6 | 21 | None | Report |
| #25 | | 1,631,782 | 96.36% | Koucha- | 615 | 1610&nbsp&nbsp/ 87 / 0 | 1 | 0 | 19 | None | Report |
| #26 | | 1,612,210 | 95.25% | Gundham | 332 | 1576&nbsp&nbsp/ 117 / 0 | 13 | 4 | 23 | None | Report |
| #27 | | 1,588,044 | 97.06% | Astolfo | 335 | 1641&nbsp&nbsp/ 49 / 0 | 21 | 0 | 26 | None | Report |
| #28 | | 1,568,948 | 94.70% | Kaemz | 299 | 1555&nbsp&nbsp/ 140 / 0 | 33 | 2 | 21 | None | Report |
| #29 | | 1,556,434 | 93.24% | Nightcrawler | 455 | 1509&nbsp&nbsp/ 182 / 0 | 41 | 4 | 25 | None | Report |
| #30 | | 1,537,444 | 91.64% | Saturnalize | 433 | 1465&nbsp&nbsp/ 215 / 0 | 27 | 5 | 36 | None | Report |
| #31 | | 1,512,760 | 95.02% | DJ_Batou | 456 | 1568&nbsp&nbsp/ 125 / 0 | 0 | 0 | 23 | None | Report |
| #32 | | 1,508,492 | 93.91% | Three_Knots | 531 | 1533&nbsp&nbsp/ 157 / 0 | 48 | 2 | 26 | None | Report |
| #33 | | 1,503,658 | 94.58% | Halzyn | 498 | 1559&nbsp&nbsp/ 128 / 0 | 37 | 1 | 29 | None | Report |
| #34 | | 1,476,718 | 92.77% | LoLBryster | 463 | 1524&nbsp&nbsp/ 136 / 0 | 11 | 1 | 56 | None | Report |
| #35 | | 1,463,918 | 91.67% | sakura of piano | 485 | 1458&nbsp&nbsp/ 230 / 0 | 17 | 4 | 28 | None | Report |
| #36 | | 1,428,640 | 90.79% | Burai71 | 554 | 1450&nbsp&nbsp/ 216 / 0 | 23 | 5 | 50 | None | Report |
| #37 | | 1,417,442 | 92.86% | Edo | 490 | 1512&nbsp&nbsp/ 163 / 0 | 8 | 2 | 41 | None | Report |
| #38 | | 1,397,059 | 92.22% | Greenshell | 291 | 1496&nbsp&nbsp/ 173 / 0 | 0 | 0 | 47 | HD | Report |
| #39 | | 1,382,514 | 92.40% | 7jasmine | 456 | 1487&nbsp&nbsp/ 197 / 0 | 20 | 4 | 32 | None | Report |
| #40 | | 1,365,224 | 90.50% | Mennock | 499 | 1448&nbsp&nbsp/ 210 / 0 | 6 | 2 | 58 | None | Report |
| #41 | | 1,359,967 | 91.23% | ____ReFFeN____ | 305 | 1458&nbsp&nbsp/ 215 / 0 | 34 | 6 | 43 | HR | Report |
| #42 | | 1,357,872 | 91.93% | e_nough | 231 | 1484&nbsp&nbsp/ 187 / 0 | 0 | 2 | 45 | None | Report |
| #43 | | 1,350,770 | 91.87% | DwarfSpykerr | 292 | 1477&nbsp&nbsp/ 199 / 0 | 21 | 1 | 40 | None | Report |
| #44 | | 1,292,992 | 92.02% | yopohapan | 262 | 1486&nbsp&nbsp/ 186 / 0 | 1 | 0 | 44 | None | Report |
| #45 | | 1,290,104 | 90.94% | [MinaKami-Mai] | 314 | 1465&nbsp&nbsp/ 191 / 0 | 0 | 1 | 60 | None | Report |
| #46 | | 1,288,194 | 87.62% | Lain Iwakura | 337 | 1348&nbsp&nbsp/ 311 / 0 | 18 | 3 | 57 | None | Report |
| #47 | | 1,247,380 | 88.49% | rhyrhy | 226 | 1367&nbsp&nbsp/ 303 / 0 | 9 | 0 | 46 | None | Report |
| #48 | | 1,243,452 | 89.60% | Mikalodo | 343 | 1400&nbsp&nbsp/ 275 / 0 | 29 | 12 | 41 | None | Report |
| #49 | | 1,227,340 | 89.10% | Faputa | 240 | 1391&nbsp&nbsp/ 276 / 0 | 2 | 2 | 49 | None | Report |
| #50 | | 1,216,158 | 88.67% | AzusaOHO | 270 | 1381&nbsp&nbsp/ 281 / 0 | 0 | 0 | 54 | None | Report |