Artist:
Street
Circle Size:

Approach Rate:

Title:
Hacking Code
HP Drain:

Star Difficulty:

(5.40)
Creator:
Zetera
Accuracy:

Length:
5:23 (5:12 drain)
Source:
Genre:
Electronic (Instrumental)
BPM:
174
Tags:
drum'n'bass wassoy!! rakugaki records dnb drum and bass neurofunk
User Rating:
Success Rate:
Points of Failure:


(graph is accumulative, based on % at fail/retry)

9.0% (288 of 3213 plays)

Submitted:
Ranked:
Sep 13, 2017
Oct 8, 2017
Rating Spread:

Favourited 23 times in total

Users that love this map: FoxSapprise, Skull Kid, Cesuh, Roller_Dog, BluePlusSymbol, trillixcze, H1gumo, Ragedad, Gundham, Primetim3, 710948843, davidminh0111, WaKsJeKeR 2, Dassmand, Katorigasu, MoRkOvKa_14, weelka, AlcoGod, EtreX1993, kaytriplesix and many more!
Options:
Modding / Discussion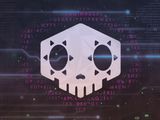 Hitsounds taken from the standard set.


Warning: SV changes ahead.
01100111 01100101 01110100 00100000 01101000 01100001 01100011 01101011 01100101 01100100 00100000 01100110 01100001 01101101
H1gumo is in the lead! ()
Score
2,170,020 (99.13%)
Max Combo
1716
300 / 100 / 50
1686 / 30 / 0
Misses
0
Geki (Elite Beat!)
12
Katu (Beat!)
1
Mods
HR
Top 50 Scoreboard
| | Rank | Score | Accuracy | Player | Max Combo | 300 / 100 / 50 | Geki | Katu | Misses | Mods | |
| --- | --- | --- | --- | --- | --- | --- | --- | --- | --- | --- | --- |
| #1 | | 2,170,020 | 99.13% | H1gumo | 1716 | 1686&nbsp&nbsp/ 30 / 0 | 12 | 1 | 0 | HR | Report |
| #2 | | 2,166,282 | 99.45% | zkane2 | 1716 | 1697&nbsp&nbsp/ 19 / 0 | 9 | 0 | 0 | HD | Report |
| #3 | | 2,106,980 | 100.00% | uone | 1716 | 1716&nbsp&nbsp/ 0 / 0 | 39 | 0 | 0 | PF | Report |
| #4 | | 2,084,670 | 98.98% | ayimuf | 1716 | 1681&nbsp&nbsp/ 35 / 0 | 3 | 0 | 0 | None | Report |
| #5 | | 2,080,310 | 98.92% | DDM | 1716 | 1679&nbsp&nbsp/ 37 / 0 | 0 | 0 | 0 | None | Report |
| #6 | | 2,079,320 | 98.75% | Hanjamon | 1716 | 1673&nbsp&nbsp/ 43 / 0 | 0 | 0 | 0 | None | Report |
| #7 | | 2,076,336 | 96.94% | -Kazu- | 1557 | 1612&nbsp&nbsp/ 103 / 0 | 52 | 6 | 1 | HR | Report |
| #8 | | 2,062,180 | 98.02% | Misieuroo | 1716 | 1648&nbsp&nbsp/ 68 / 0 | 30 | 3 | 0 | None | Report |
| #9 | | 2,061,768 | 98.25% | frukoyurdakul | 1154 | 1659&nbsp&nbsp/ 54 / 0 | 0 | 0 | 3 | HD | Report |
| #10 | | 2,056,560 | 98.89% | Skull Kid | 1716 | 1678&nbsp&nbsp/ 38 / 0 | 14 | 2 | 0 | None | Report |
| #11 | | 2,054,992 | 98.48% | Midnaait | 894 | 1666&nbsp&nbsp/ 48 / 0 | 36 | 1 | 2 | HR | Report |
| #12 | | 2,033,655 | 95.25% | applerss | 1218 | 1559&nbsp&nbsp/ 151 / 0 | 1 | 0 | 6 | DT | Report |
| #13 | | 2,020,970 | 99.07% | Alt | 1155 | 1689&nbsp&nbsp/ 22 / 0 | 3 | 1 | 5 | None | Report |
| #14 | | 2,019,696 | 97.29% | Aizawa Nagisa | 1154 | 1630&nbsp&nbsp/ 79 / 0 | 11 | 1 | 7 | HR | Report |
| #15 | | 2,003,922 | 97.76% | Toorun12 | 1088 | 1640&nbsp&nbsp/ 75 / 0 | 48 | 4 | 1 | None | Report |
| #16 | | 2,000,800 | 97.32% | Laik4 | 1716 | 1624&nbsp&nbsp/ 92 / 0 | 14 | 1 | 0 | None | Report |
| #17 | | 1,965,750 | 98.31% | Greenshell | 988 | 1661&nbsp&nbsp/ 52 / 0 | 0 | 0 | 3 | None | Report |
| #18 | | 1,960,100 | 97.29% | LittleFox | 761 | 1625&nbsp&nbsp/ 89 / 0 | 38 | 4 | 2 | None | Report |
| #19 | | 1,937,616 | 97.12% | kazzysan | 1082 | 1623&nbsp&nbsp/ 87 / 0 | 40 | 7 | 6 | None | Report |
| #20 | | 1,922,456 | 98.57% | Das | 1048 | 1674&nbsp&nbsp/ 35 / 0 | 5 | 1 | 7 | None | Report |
| #21 | | 1,913,596 | 95.34% | b912948240 | 1189 | 1559&nbsp&nbsp/ 154 / 0 | 49 | 8 | 3 | None | Report |
| #22 | | 1,909,382 | 97.58% | owatanimal | 1003 | 1641&nbsp&nbsp/ 67 / 0 | 51 | 2 | 8 | None | Report |
| #23 | | 1,906,240 | 95.75% | Alchyr | 1155 | 1579&nbsp&nbsp/ 128 / 0 | 0 | 0 | 9 | None | Report |
| #24 | | 1,891,814 | 96.36% | e_nough | 854 | 1597&nbsp&nbsp/ 113 / 0 | 1 | 0 | 6 | None | Report |
| #25 | | 1,885,800 | 96.01% | lolphis | 1087 | 1589&nbsp&nbsp/ 117 / 0 | 27 | 2 | 10 | None | Report |
| #26 | | 1,882,402 | 95.92% | ILOVEMARISA | 1406 | 1582&nbsp&nbsp/ 128 / 0 | 0 | 0 | 6 | None | Report |
| #27 | | 1,872,719 | 97.12% | HiroK | 629 | 1624&nbsp&nbsp/ 85 / 0 | 1 | 0 | 7 | HD | Report |
| #28 | | 1,859,240 | 97.79% | Halzyn | 587 | 1649&nbsp&nbsp/ 58 / 0 | 32 | 3 | 9 | None | Report |
| #29 | | 1,853,850 | 95.43% | Arnon | 1087 | 1571&nbsp&nbsp/ 133 / 0 | 9 | 1 | 12 | None | Report |
| #30 | | 1,853,172 | 96.47% | Don Omar | 754 | 1606&nbsp&nbsp/ 99 / 0 | 1 | 1 | 11 | None | Report |
| #31 | | 1,853,166 | 96.56% | Lamery | 828 | 1604&nbsp&nbsp/ 106 / 0 | 22 | 3 | 6 | None | Report |
| #32 | | 1,823,996 | 96.33% | eric21 | 785 | 1599&nbsp&nbsp/ 108 / 0 | 9 | 0 | 9 | None | Report |
| #33 | | 1,819,848 | 95.08% | rubies87 | 1323 | 1554&nbsp&nbsp/ 155 / 0 | 10 | 1 | 7 | None | Report |
| #34 | | 1,812,558 | 94.46% | Saturnalize | 600 | 1535&nbsp&nbsp/ 172 / 0 | 33 | 5 | 9 | None | Report |
| #35 | | 1,811,286 | 95.48% | Gundham | 1082 | 1580&nbsp&nbsp/ 117 / 0 | 21 | 3 | 19 | None | Report |
| #36 | | 1,800,808 | 97.61% | ekumea1123 | 749 | 1647&nbsp&nbsp/ 56 / 0 | 11 | 0 | 13 | None | Report |
| #37 | | 1,796,636 | 95.95% | Ak1o | 452 | 1590&nbsp&nbsp/ 113 / 0 | 3 | 1 | 13 | HR | Report |
| #38 | | 1,794,028 | 96.18% | BluePlusSymbol | 1087 | 1604&nbsp&nbsp/ 93 / 0 | 3 | 1 | 19 | None | Report |
| #39 | | 1,773,194 | 96.39% | Kaemz | 1015 | 1604&nbsp&nbsp/ 100 / 0 | 28 | 2 | 12 | None | Report |
| #40 | | 1,772,117 | 94.35% | iloveyou4ever | 563 | 1537&nbsp&nbsp/ 164 / 0 | 39 | 5 | 15 | HR | Report |
| #41 | | 1,771,134 | 95.57% | KitajimaYN | 774 | 1577&nbsp&nbsp/ 126 / 0 | 33 | 6 | 13 | None | Report |
| #42 | | 1,768,568 | 96.39% | Annin5571 | 862 | 1600&nbsp&nbsp/ 108 / 0 | 22 | 3 | 8 | None | Report |
| #43 | | 1,766,956 | 97.61% | Dargin | 579 | 1645&nbsp&nbsp/ 60 / 0 | 20 | 3 | 11 | None | Report |
| #44 | | 1,766,040 | 93.97% | Sansift | 471 | 1519&nbsp&nbsp/ 187 / 0 | 27 | 7 | 10 | None | Report |
| #45 | | 1,764,360 | 96.74% | ZethZ161 | 733 | 1615&nbsp&nbsp/ 90 / 0 | 20 | 1 | 11 | None | Report |
| #46 | | 1,759,230 | 93.65% | Faputa | 723 | 1507&nbsp&nbsp/ 200 / 0 | 0 | 0 | 9 | None | Report |
| #47 | | 1,758,248 | 96.68% | LoLBryster | 1089 | 1627&nbsp&nbsp/ 64 / 0 | 5 | 0 | 25 | None | Report |
| #48 | | 1,750,130 | 94.46% | Hyuperion001 | 743 | 1536&nbsp&nbsp/ 170 / 0 | 21 | 2 | 10 | None | Report |
| #49 | | 1,728,742 | 96.82% | Fudgyking | 560 | 1622&nbsp&nbsp/ 79 / 0 | 3 | 1 | 15 | None | Report |
| #50 | | 1,721,028 | 93.41% | DwarfSpykerr | 565 | 1504&nbsp&nbsp/ 198 / 0 | 12 | 3 | 14 | None | Report |