Beatmap Listing » Excision & Pegboard Nerds - Bring The Madness (Noisestorm Nightcore Remix)
Artist:
Excision & Pegboard Nerds
Circle Size:

Approach Rate:

Title:
Bring The Madness (Noisestorm Nightcore Remix)
HP Drain:

Star Difficulty:

(7.88)
Creator:
Nwolf
Accuracy:

Length:
3:21 (2:53 drain)
Source:
Genre:
Unspecified (Other)
BPM:
230
Tags:
mayor apeshit
User Rating:
Success Rate:
Points of Failure:


(graph is accumulative, based on % at fail/retry)

15.8% (81 of 513 plays)

Submitted:
Loved:
Sep 8, 2017
Nov 27, 2017
Rating Spread:

Favourited 18 times in total

Users that love this map: 404 AccNotFound, Serial Dreemurr, lazycorner, Nishizumi, Litharrale, Raphalge, monnhann869, Jaye, Mikudayo, Andresm02, Kaemz, c-r-a-z-y123, Mikurio-, HawaiianSpy, D-4-N-s123, aurelHUN, kiska_cat, PatrikJeBoss
Options:
Modding / Discussion
This map is in a LOVED state.
As such, it will not award any pp and leaderboards may be reset by the beatmap creator.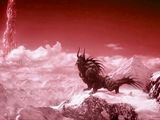 modv1 thread
Nelly's ctb map!
(aka source of mp3), Bringing the Madness
Minus diffs with less SV
Slightly Less Mad Oni doesn't have ox xo doublets in last kiai. Apparently, monocolor doublets are harder! (they're not)
True Madness with extra mad SV.
Mad Oni Reprise:
Panda Eyes & Teminite - Highscore
!
XK2238 is in the lead! ()
Score
2,094,594 (97.32%)
Max Combo
1584
300 / 100 / 50
1499 / 85 / 0
Misses
0
Geki (Elite Beat!)
38
Katu (Beat!)
0
Mods
HD
Top 50 Scoreboard
| | Rank | Score | Accuracy | Player | Max Combo | 300 / 100 / 50 | Geki | Katu | Misses | Mods | |
| --- | --- | --- | --- | --- | --- | --- | --- | --- | --- | --- | --- |
| #1 | | 2,094,594 | 97.32% | XK2238 | 1584 | 1499&nbsp&nbsp/ 85 / 0 | 38 | 0 | 0 | HD | Report |
| #2 | | 2,031,000 | 97.98% | Jaye | 1584 | 1520&nbsp&nbsp/ 64 / 0 | 6 | 1 | 0 | None | Report |
| #3 | | 1,952,866 | 96.91% | H1gumo | 1151 | 1489&nbsp&nbsp/ 92 / 0 | 12 | 1 | 3 | None | Report |
| #4 | | 1,940,488 | 96.09% | KitajimaYN | 1399 | 1466&nbsp&nbsp/ 112 / 0 | 3 | 1 | 6 | None | Report |
| #5 | | 1,790,080 | 96.34% | Das | 798 | 1481&nbsp&nbsp/ 90 / 0 | 4 | 1 | 13 | None | Report |
| #6 | | 1,682,736 | 93.43% | Atlantiris | 1232 | 1397&nbsp&nbsp/ 166 / 0 | 1 | 0 | 21 | None | Report |
| #7 | | 1,649,635 | 93.47% | le gagoguigo3 | 729 | 1397&nbsp&nbsp/ 167 / 0 | 25 | 3 | 20 | HD | Report |
| #8 | | 1,601,144 | 94.35% | Lalamomo4 | 977 | 1430&nbsp&nbsp/ 129 / 0 | 44 | 5 | 25 | None | Report |
| #9 | | 1,573,640 | 94.10% | ROTO2001 | 478 | 1423&nbsp&nbsp/ 135 / 0 | 4 | 1 | 26 | None | Report |
| #10 | | 1,509,946 | 93.56% | Berg | 492 | 1413&nbsp&nbsp/ 138 / 0 | 0 | 0 | 33 | None | Report |
| #11 | | 1,478,842 | 92.42% | Yukm- | 533 | 1379&nbsp&nbsp/ 170 / 0 | 0 | 0 | 35 | None | Report |
| #12 | | 1,459,040 | 90.37% | Ikkun | 476 | 1306&nbsp&nbsp/ 251 / 0 | 4 | 0 | 27 | None | Report |
| #13 | | 1,365,010 | 91.13% | Serial Dreemurr | 326 | 1372&nbsp&nbsp/ 143 / 0 | 11 | 0 | 69 | None | Report |
| #14 | | 1,355,714 | 90.44% | Misieuroo | 362 | 1335&nbsp&nbsp/ 195 / 0 | 18 | 5 | 54 | None | Report |
| #15 | | 1,346,726 | 92.52% | gavnono | 508 | 1398&nbsp&nbsp/ 135 / 0 | 7 | 0 | 51 | None | Report |
| #16 | | 1,324,748 | 88.38% | fulty | 379 | 1242&nbsp&nbsp/ 316 / 0 | 47 | 7 | 26 | None | Report |
| #17 | | 1,282,032 | 86.87% | Nwolf | 339 | 1232&nbsp&nbsp/ 288 / 0 | 0 | 0 | 64 | None | Report |
| #18 | | 1,271,660 | 86.84% | rhyrhy | 370 | 1199&nbsp&nbsp/ 353 / 0 | 0 | 0 | 32 | None | Report |
| #19 | | 1,269,062 | 86.74% | Polfy | 285 | 1219&nbsp&nbsp/ 310 / 0 | 42 | 5 | 55 | None | Report |
| #20 | | 1,233,590 | 88.38% | Topreflex | 261 | 1273&nbsp&nbsp/ 254 / 0 | 12 | 0 | 57 | None | Report |
| #21 | | 1,223,550 | 89.17% | Xoretra | 291 | 1310&nbsp&nbsp/ 205 / 0 | 13 | 3 | 69 | None | Report |
| #22 | | 1,123,822 | 85.92% | perro chocapic | 209 | 1206&nbsp&nbsp/ 310 / 0 | 16 | 3 | 68 | None | Report |
| #23 | | 1,103,860 | 86.93% | Ayachi Meme | 207 | 1236&nbsp&nbsp/ 282 / 0 | 21 | 5 | 66 | None | Report |
| #24 | | 999,734 | 86.84% | Noko_BSF | 566 | 1202&nbsp&nbsp/ 347 / 0 | 1 | 1 | 35 | NF | Report |
| #25 | | 970,789 | 93.62% | -Okaerinasai- | 480 | 1391&nbsp&nbsp/ 184 / 0 | 9 | 0 | 9 | HR,HT | Report |
| #26 | | 968,099 | 91.82% | Kaemz | 694 | 1338&nbsp&nbsp/ 233 / 0 | 28 | 7 | 13 | HR,HT | Report |
| #27 | | 950,445 | 94.38% | kangko | 943 | 1438&nbsp&nbsp/ 114 / 0 | 45 | 1 | 32 | HT | Report |
| #28 | | 889,031 | 94.54% | Yukiyo | 540 | 1439&nbsp&nbsp/ 117 / 0 | 12 | 0 | 28 | HT | Report |
| #29 | | 831,894 | 89.08% | ZimnyGrzejnik | 368 | 1278&nbsp&nbsp/ 266 / 0 | 32 | 6 | 40 | HT | Report |
| #30 | | 717,542 | 85.61% | Sona lessthan3 | 243 | 1232&nbsp&nbsp/ 248 / 0 | 0 | 0 | 104 | EZ | Report |
| #31 | | 653,280 | 79.80% | ____ReFFeN____ | 123 | 1093&nbsp&nbsp/ 342 / 0 | 28 | 9 | 149 | NF | Report |
| #32 | | 608,152 | 75.35% | YouCanNotKnow | 115 | 965&nbsp&nbsp/ 457 / 0 | 4 | 3 | 162 | NF | Report |
| #33 | | 208,050 | 25.63% | Dawn to Swindle | 8 | 241&nbsp&nbsp/ 330 / 0 | 0 | 0 | 1013 | NF | Report |
| #34 | | 184,620 | 26.33% | MESURECHIFFON | 8 | 243&nbsp&nbsp/ 348 / 0 | 0 | 2 | 993 | NF,DT,FL | Report |
| #35 | | 140,292 | 18.31% | b0b0k00l123 | 14 | 155&nbsp&nbsp/ 270 / 0 | 1 | 3 | 1159 | NF,DT | Report |