Beatmap Listing » Rhapsody of Fire - Emerald Sword
Artist:
Rhapsody of Fire
Circle Size:

Approach Rate:

Title:
Emerald Sword
HP Drain:

Star Difficulty:

(5.47)
Creator:
SawySavvy
Accuracy:

Length:
4:15 (4:03 drain)
Source:
Genre:
Unspecified (Other)
BPM:
180
Tags:
legendary years symphonic power metal giacomo voli fire
User Rating:
Success Rate:
Points of Failure:


(graph is accumulative, based on % at fail/retry)

Not yet played!
Submitted:
Updated:
Sep 4, 2017
Sep 14, 2017
Rating Spread:

Favourited 8 times in total

Users that love this map: J4N5, donnie, -Lia, Sora Yuuki, [ Dylan ], ladywarrior23, Le_Crapougnard, [Blu]
Options:
This Beatmap's Thread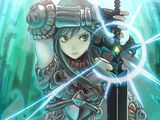 My first long and stream oriented map!! Yey...
This beatmap is, imo, considerd done. The flow+Rythm are overall where i want them.
I'm now looking for mods to fine tune it and, who knows, perhaps push towards ranked if it's good enough.
Update log (for those who cares...I do!)
1.Update 05/09/2017 - Added some hitsounds during the kiai streams. Testing mainly.
2.Update 05/09/2017 - Added more streams towards the end of the song, also made the ''sword'' more playable.
3.Update 06/09/2017 - Small changes to some of the sliders and one of the streams. Nothing major.
4.Update 06/09/2017 - Removed the first verse completely and remade it from scratch to better resemble the rythm from the third verse. Second verse remains ''different''
5.Update 07/09/2017 - Acted upon the suggestions from Renquiem - Biggest change is the second chorous, changed it completely while keeping the same rythm as the first one. (3 chorous in total, 2 in the second Kiai back to back). Some overall small changes to stream start/ends to better line em up with sliders.
6.Update 07/09/2017 - Did some ''big'' changes in how the streams are shaped + removed/added some sliders in the two first chorous. The streams, hopefully, should now represent the vocals a little bit better.
7.Update 08/09/2017 - Acted upon the changes reccomended by [-Crissaegrim-]. Biggest change was the 1/3 streams converts from 1/4 ones.
Some minor updates to fine tune the new streams.
8.Update 09/09/2017 - Started to work with the feedback provided by [[Pika]]
9.Update 12/09/2017 - Started working with hitsounds....Yep...Rip...I blame Touhou
10. Update 13/09/2017 - Made the solo part a little harder overall and completed the hitsounds.
11. Update 14/09/2017 - Some overall balance changes and tuning of hitsounds.
12. Update 14/09/2017 - Acted upon ZenzZ's mod.