Artist:
VerseQuence
Circle Size:

Approach Rate:

Title:
Wilt
HP Drain:

Star Difficulty:

(4.01)
Creator:
Mir
Accuracy:

Length:
2:59 (2:52 drain)
Source:
VOEZ
Genre:
Video Game (English)
BPM:
140
Tags:
low bpm cute flower arphimigon avieri rayark inc mjq eri verse quence
User Rating:
Success Rate:
Points of Failure:


(graph is accumulative, based on % at fail/retry)

10.7% (8604 of 80298 plays)

Submitted:
Ranked:
Aug 30, 2017
Oct 6, 2017
Rating Spread:

Favourited 78 times in total

Users that love this map: ethereal125, Momciak, Luxac, Fer-sama, TonyXD, kadevq2332, Pappy, KremeCheez, z435843937, Herokiwi, Kunika, MadTemp0, Dozom, - [bibitaru] -, HoshinoSND, luis1498, Vernien, C00L, UsualBread, Sede and many more!
Options:
Modding / Discussion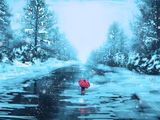 NHI set.
Hard-ish thing by Arphi!
Myst1k is in the lead! ()
Score
10,080,668 (100.00%)
Max Combo
684
300 / 100 / 50
506 / 0 / 0
Misses
0
Geki (Elite Beat!)
109
Katu (Beat!)
0
Mods
HD,DT
Top 50 Scoreboard
| | Rank | Score | Accuracy | Player | Max Combo | 300 / 100 / 50 | Geki | Katu | Misses | Mods | |
| --- | --- | --- | --- | --- | --- | --- | --- | --- | --- | --- | --- |
| #1 | | 10,080,668 | 100.00% | Myst1k | 684 | 506&nbsp&nbsp/ 0 / 0 | 109 | 0 | 0 | HD,DT | Report |
| #2 | | 10,080,668 | 100.00% | Toy | 684 | 506&nbsp&nbsp/ 0 / 0 | 109 | 0 | 0 | HD,DT | Report |
| #3 | | 10,080,668 | 100.00% | Wilchq | 684 | 506&nbsp&nbsp/ 0 / 0 | 109 | 0 | 0 | HD,DT | Report |
| #4 | | 10,080,668 | 100.00% | K0019 | 684 | 506&nbsp&nbsp/ 0 / 0 | 109 | 0 | 0 | HD,DT | Report |
| #5 | | 10,080,668 | 100.00% | Kano | 684 | 506&nbsp&nbsp/ 0 / 0 | 109 | 0 | 0 | HD,DT | Report |
| #6 | | 10,080,668 | 100.00% | _Kix | 684 | 506&nbsp&nbsp/ 0 / 0 | 109 | 0 | 0 | HD,DT | Report |
| #7 | | 10,080,668 | 100.00% | Koltay | 684 | 506&nbsp&nbsp/ 0 / 0 | 109 | 0 | 0 | HD,DT | Report |
| #8 | | 10,058,955 | 99.74% | -Shinryaku- | 684 | 504&nbsp&nbsp/ 2 / 0 | 107 | 2 | 0 | HD,DT | Report |
| #9 | | 10,057,256 | 99.87% | Chi ki | 684 | 505&nbsp&nbsp/ 1 / 0 | 108 | 1 | 0 | HD,DT | Report |
| #10 | | 10,056,192 | 99.87% | LaV | 684 | 505&nbsp&nbsp/ 1 / 0 | 108 | 1 | 0 | HD,DT,SD | Report |
| #11 | | 10,053,712 | 99.74% | -Stick | 684 | 504&nbsp&nbsp/ 2 / 0 | 107 | 2 | 0 | HD,NC | Report |
| #12 | | 10,045,279 | 99.74% | jehlp | 684 | 504&nbsp&nbsp/ 2 / 0 | 107 | 2 | 0 | HD,DT | Report |
| #13 | | 10,043,342 | 99.74% | xxluizxx47 | 684 | 504&nbsp&nbsp/ 2 / 0 | 107 | 2 | 0 | HD,DT | Report |
| #14 | | 10,042,723 | 99.60% | Kanako-sama | 684 | 503&nbsp&nbsp/ 3 / 0 | 106 | 3 | 0 | HD,NC | Report |
| #15 | | 10,041,518 | 99.74% | Smiljko | 684 | 504&nbsp&nbsp/ 2 / 0 | 107 | 2 | 0 | HD,DT | Report |
| #16 | | 10,041,356 | 99.60% | RojuN | 684 | 503&nbsp&nbsp/ 3 / 0 | 106 | 3 | 0 | HD,DT | Report |
| #17 | | 10,030,642 | 99.60% | T a w a w a | 684 | 503&nbsp&nbsp/ 3 / 0 | 107 | 2 | 0 | HD,DT | Report |
| #18 | | 10,023,463 | 99.60% | Fangzy | 684 | 503&nbsp&nbsp/ 3 / 0 | 106 | 3 | 0 | HD,DT | Report |
| #19 | | 10,022,047 | 99.47% | Gifted | 684 | 502&nbsp&nbsp/ 4 / 0 | 105 | 4 | 0 | HD,NC,SD | Report |
| #20 | | 10,021,580 | 99.34% | Cres | 684 | 501&nbsp&nbsp/ 5 / 0 | 105 | 4 | 0 | HD,DT | Report |
| #21 | | 10,017,374 | 99.47% | Franc[e]sco | 684 | 502&nbsp&nbsp/ 4 / 0 | 105 | 4 | 0 | HD,DT | Report |
| #22 | | 10,014,677 | 99.47% | CZDemon | 684 | 502&nbsp&nbsp/ 4 / 0 | 105 | 4 | 0 | HD,DT | Report |
| #23 | | 10,000,811 | 99.47% | Schlomo | 684 | 502&nbsp&nbsp/ 4 / 0 | 106 | 3 | 0 | HD,DT | Report |
| #24 | | 9,999,406 | 99.47% | Tomas1208 | 684 | 502&nbsp&nbsp/ 4 / 0 | 107 | 2 | 0 | HD,DT | Report |
| #25 | | 9,993,724 | 99.21% | MakaPunchaYo | 684 | 500&nbsp&nbsp/ 6 / 0 | 103 | 6 | 0 | HD,NC | Report |
| #26 | | 9,983,861 | 99.04% | _Kyori | 684 | 499&nbsp&nbsp/ 6 / 1 | 102 | 6 | 0 | HD,DT | Report |
| #27 | | 9,983,780 | 99.34% | Flamenco | 684 | 501&nbsp&nbsp/ 5 / 0 | 104 | 5 | 0 | HD,NC | Report |
| #28 | | 9,980,618 | 99.21% | _verto_ | 684 | 500&nbsp&nbsp/ 6 / 0 | 104 | 5 | 0 | HD,DT | Report |
| #29 | | 9,968,088 | 98.81% | Mxit | 684 | 497&nbsp&nbsp/ 9 / 0 | 104 | 5 | 0 | HD,DT | Report |
| #30 | | 9,960,854 | 99.08% | daminski | 684 | 499&nbsp&nbsp/ 7 / 0 | 104 | 5 | 0 | HD,DT | Report |
| #31 | | 9,960,536 | 98.42% | Gruzzli | 684 | 494&nbsp&nbsp/ 12 / 0 | 98 | 11 | 0 | HD,DT | Report |
| #32 | | 9,959,740 | 98.42% | AngelBeans | 684 | 494&nbsp&nbsp/ 12 / 0 | 101 | 8 | 0 | HD,DT | Report |
| #33 | | 9,941,427 | 99.08% | Hub3r | 683 | 499&nbsp&nbsp/ 7 / 0 | 104 | 5 | 0 | HD,DT | Report |
| #34 | | 9,936,848 | 98.65% | xWasd | 684 | 496&nbsp&nbsp/ 9 / 1 | 99 | 9 | 0 | HD,DT | Report |
| #35 | | 9,929,470 | 98.55% | ktgster | 684 | 495&nbsp&nbsp/ 11 / 0 | 98 | 11 | 0 | HD,DT | Report |
| #36 | | 9,923,883 | 98.68% | ToucheDeVelour | 683 | 496&nbsp&nbsp/ 10 / 0 | 101 | 8 | 0 | HD,DT | Report |
| #37 | | 9,907,200 | 98.95% | Felrion | 684 | 498&nbsp&nbsp/ 8 / 0 | 105 | 4 | 0 | HD,DT | Report |
| #38 | | 9,889,542 | 98.55% | MelodyP | 684 | 495&nbsp&nbsp/ 11 / 0 | 100 | 9 | 0 | HD,DT | Report |
| #39 | | 9,882,592 | 98.55% | xDDJ | 684 | 495&nbsp&nbsp/ 11 / 0 | 99 | 10 | 0 | HD,DT | Report |
| #40 | | 9,876,741 | 98.55% | Orangelightning | 684 | 495&nbsp&nbsp/ 11 / 0 | 102 | 7 | 0 | HD,DT | Report |
| #41 | | 9,869,862 | 98.55% | klumper7 | 684 | 495&nbsp&nbsp/ 11 / 0 | 101 | 8 | 0 | HD,DT | Report |
| #42 | | 9,864,440 | 98.16% | panos2905 | 684 | 492&nbsp&nbsp/ 14 / 0 | 100 | 9 | 0 | HD,DT | Report |
| #43 | | 9,857,127 | 98.39% | ImNuclear | 684 | 494&nbsp&nbsp/ 11 / 1 | 100 | 8 | 0 | HD,DT | Report |
| #44 | | 9,854,104 | 98.16% | Illustrious | 684 | 492&nbsp&nbsp/ 14 / 0 | 99 | 10 | 0 | HD,DT | Report |
| #45 | | 9,818,251 | 97.76% | Xytic | 684 | 489&nbsp&nbsp/ 17 / 0 | 98 | 11 | 0 | HD,DT | Report |
| #46 | | 9,809,396 | 97.76% | Skeyller | 684 | 489&nbsp&nbsp/ 17 / 0 | 97 | 12 | 0 | HD,DT | Report |
| #47 | | 9,805,183 | 97.76% | SuperK | 684 | 489&nbsp&nbsp/ 17 / 0 | 96 | 13 | 0 | HD,DT | Report |
| #48 | | 9,787,403 | 99.21% | Fujinomiya Neko | 673 | 500&nbsp&nbsp/ 6 / 0 | 104 | 5 | 0 | HD,DT | Report |
| #49 | | 9,781,251 | 97.50% | Serito | 683 | 487&nbsp&nbsp/ 19 / 0 | 94 | 15 | 0 | HD,DT | Report |
| #50 | | 9,780,484 | 97.36% | Beeey | 683 | 486&nbsp&nbsp/ 20 / 0 | 94 | 15 | 0 | HD,DT | Report |