Artist:
Function Phantom
Circle Size:

Approach Rate:

Title:
Algebra
HP Drain:

Star Difficulty:

(5.83)
Creator:
tasuke912
Accuracy:

Length:
4:00 (3:22 drain)
Source:
Genre:
Unspecified (Other)
BPM:
177
Tags:
User Rating:
Success Rate:
Points of Failure:


(graph is accumulative, based on % at fail/retry)

17.3% (204 of 1180 plays)

Submitted:
Loved:
Aug 14, 2017
Aug 24, 2017
Rating Spread:

Favourited 25 times in total

Users that love this map: pw384, Kuo Kyoka, LimePunch, Flandre4950, Etsu, SharpN, Paradame, gaston_2199, le5nd5, Fishhhhhhh, LincolnFODA, Eliwod, Meloetia, h3oCharles, LovingCupcake, articherrb, Kendiie, sicilechanson, Krackeen, CosmicCosni and many more!
Options:
This Beatmap's Thread
This map is in a LOVED state.
As such, it will not award any pp and leaderboards may be reset by the beatmap creator.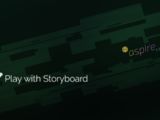 #83
Aspire 2017: osu!taiko /

2nd Place
2 player mode / storyboard gimmicks
Enable storyboard / Background dim: 0% / Resolution: 16:9
janitoreihil is in the lead! ()
Score
1,442,513 (99.37%)
Max Combo
1513
300 / 100 / 50
1494 / 19 / 0
Misses
0
Geki (Elite Beat!)
17
Katu (Beat!)
0
Mods
HD
Top 50 Scoreboard
| | Rank | Score | Accuracy | Player | Max Combo | 300 / 100 / 50 | Geki | Katu | Misses | Mods | |
| --- | --- | --- | --- | --- | --- | --- | --- | --- | --- | --- | --- |
| #1 | | 1,442,513 | 99.37% | janitoreihil | 1513 | 1494&nbsp&nbsp/ 19 / 0 | 17 | 0 | 0 | HD | Report |
| #2 | | 1,399,828 | 99.50% | ekumea1123 | 1513 | 1498&nbsp&nbsp/ 15 / 0 | 1 | 0 | 0 | None | Report |
| #3 | | 1,395,128 | 99.14% | EGG0001 | 1513 | 1487&nbsp&nbsp/ 26 / 0 | 12 | 0 | 0 | None | Report |
| #4 | | 1,228,036 | 96.10% | pmriva | 516 | 1416&nbsp&nbsp/ 76 / 0 | 5 | 0 | 21 | None | Report |
| #5 | | 1,215,888 | 96.70% | kiyozi11 | 509 | 1438&nbsp&nbsp/ 50 / 0 | 0 | 0 | 25 | None | Report |
| #6 | | 1,209,830 | 96.10% | Noko_BSF | 670 | 1402&nbsp&nbsp/ 104 / 0 | 10 | 0 | 7 | None | Report |
| #7 | | 1,117,732 | 94.38% | JustALeaf | 671 | 1389&nbsp&nbsp/ 78 / 0 | 0 | 0 | 46 | None | Report |
| #8 | | 1,104,992 | 94.35% | LimePunch | 508 | 1391&nbsp&nbsp/ 73 / 0 | 12 | 0 | 49 | None | Report |
| #9 | | 1,102,354 | 95.27% | komasy | 366 | 1411&nbsp&nbsp/ 61 / 0 | 7 | 0 | 41 | None | Report |
| #10 | | 1,096,740 | 93.13% | Kuro | 508 | 1372&nbsp&nbsp/ 74 / 0 | 9 | 0 | 67 | None | Report |
| #11 | | 1,078,280 | 93.26% | superSSS | 508 | 1336&nbsp&nbsp/ 150 / 0 | 13 | 1 | 27 | None | Report |
| #12 | | 1,062,722 | 90.81% | ][ -GH- ][ | 437 | 1323&nbsp&nbsp/ 102 / 0 | 15 | 0 | 88 | None | Report |
| #13 | | 1,038,754 | 88.66% | Tem | 487 | 1287&nbsp&nbsp/ 109 / 0 | 4 | 0 | 117 | None | Report |
| #14 | | 1,004,626 | 91.24% | tasuke912 | 259 | 1287&nbsp&nbsp/ 187 / 0 | 0 | 0 | 39 | NC | Report |
| #15 | | 1,002,870 | 88.07% | Zetera | 466 | 1271&nbsp&nbsp/ 123 / 0 | 8 | 0 | 119 | None | Report |
| #16 | | 1,000,756 | 89.56% | Fantazy | 415 | 1286&nbsp&nbsp/ 138 / 0 | 16 | 0 | 89 | None | Report |
| #17 | | 999,936 | 88.43% | ILOVEMARISA | 479 | 1241&nbsp&nbsp/ 194 / 0 | 1 | 0 | 78 | None | Report |
| #18 | | 996,470 | 89.06% | suyuyu | 396 | 1262&nbsp&nbsp/ 171 / 0 | 17 | 0 | 80 | None | Report |
| #19 | | 995,046 | 91.04% | Vulkin | 382 | 1326&nbsp&nbsp/ 103 / 0 | 0 | 0 | 84 | None | Report |
| #20 | | 972,056 | 87.84% | Digsuke | 510 | 1253&nbsp&nbsp/ 152 / 0 | 0 | 0 | 108 | None | Report |
| #21 | | 942,798 | 85.72% | iloveyou4ever | 511 | 1199&nbsp&nbsp/ 196 / 0 | 14 | 1 | 118 | None | Report |
| #22 | | 928,620 | 91.34% | Spinity | 368 | 1330&nbsp&nbsp/ 104 / 0 | 0 | 0 | 79 | None | Report |
| #23 | | 921,038 | 93.52% | Chromoxx | 417 | 1388&nbsp&nbsp/ 54 / 0 | 7 | 0 | 71 | None | Report |
| #24 | | 906,234 | 86.75% | Ikkun | 466 | 1257&nbsp&nbsp/ 111 / 0 | 5 | 0 | 145 | None | Report |
| #25 | | 899,266 | 82.98% | Ppus | 513 | 1167&nbsp&nbsp/ 177 / 0 | 7 | 0 | 169 | None | Report |
| #26 | | 881,198 | 86.55% | Marm | 328 | 1250&nbsp&nbsp/ 119 / 0 | 14 | 0 | 144 | None | Report |
| #27 | | 862,242 | 89.85% | kaypooma | 507 | 1325&nbsp&nbsp/ 69 / 0 | 8 | 0 | 119 | None | Report |
| #28 | | 852,372 | 86.35% | XK2238 | 304 | 1238&nbsp&nbsp/ 137 / 0 | 16 | 1 | 138 | None | Report |
| #29 | | 834,268 | 92.04% | Ak1o | 395 | 1352&nbsp&nbsp/ 81 / 0 | 6 | 0 | 80 | None | Report |
| #30 | | 814,196 | 79.68% | Hanjamon | 276 | 1053&nbsp&nbsp/ 305 / 0 | 0 | 0 | 155 | None | Report |
| #31 | | 771,572 | 86.65% | isobe | 255 | 1258&nbsp&nbsp/ 106 / 0 | 11 | 0 | 149 | None | Report |
| #32 | | 750,382 | 79.31% | Uni99 | 285 | 1051&nbsp&nbsp/ 298 / 0 | 14 | 1 | 164 | None | Report |
| #33 | | 734,808 | 82.88% | 404 AccNotFound | 365 | 1168&nbsp&nbsp/ 172 / 0 | 15 | 0 | 173 | None | Report |
| #34 | | 732,808 | 82.65% | beary605 | 213 | 1119&nbsp&nbsp/ 263 / 0 | 7 | 0 | 131 | None | Report |
| #35 | | 688,736 | 81.30% | gaston_2199 | 217 | 1120&nbsp&nbsp/ 220 / 0 | 15 | 0 | 173 | None | Report |
| #36 | | 658,716 | 76.44% | -F1- | 171 | 1002&nbsp&nbsp/ 309 / 0 | 13 | 1 | 202 | None | Report |
| #37 | | 580,541 | 90.65% | ManOfNoWonder | 524 | 1329&nbsp&nbsp/ 85 / 0 | 4 | 0 | 99 | HT | Report |
| #38 | | 567,036 | 79.31% | cheese salad | 390 | 1126&nbsp&nbsp/ 148 / 0 | 4 | 0 | 239 | NF | Report |
| #39 | | 496,206 | 77.36% | Lamery | 327 | 1050&nbsp&nbsp/ 241 / 0 | 7 | 0 | 222 | EZ | Report |
| #40 | | 486,990 | 72.21% | hono-fire2007 | 359 | 943&nbsp&nbsp/ 299 / 0 | 0 | 0 | 271 | NF | Report |
| #41 | | 434,992 | 68.64% | Friggy-chan | 180 | 902&nbsp&nbsp/ 273 / 0 | 0 | 0 | 338 | NF | Report |
| #42 | | 416,082 | 61.27% | ____ReFFeN____ | 193 | 805&nbsp&nbsp/ 244 / 0 | 14 | 2 | 464 | NF,HR | Report |
| #43 | | 415,646 | 69.40% | Senritsu | 154 | 947&nbsp&nbsp/ 206 / 0 | 15 | 1 | 360 | NF | Report |
| #44 | | 403,100 | 67.38% | Alwaysyukaz | 151 | 838&nbsp&nbsp/ 363 / 0 | 12 | 5 | 312 | NF | Report |
| #45 | | 393,376 | 63.78% | Garalulu | 185 | 846&nbsp&nbsp/ 238 / 0 | 9 | 0 | 429 | NF | Report |
| #46 | | 380,814 | 67.81% | --Red Dragon-- | 121 | 906&nbsp&nbsp/ 240 / 0 | 0 | 0 | 367 | NF | Report |
| #47 | | 366,555 | 70.26% | ibacot | 321 | 953&nbsp&nbsp/ 220 / 0 | 12 | 0 | 340 | NF,HT | Report |
| #48 | | 352,988 | 59.78% | b006089010 | 112 | 725&nbsp&nbsp/ 359 / 0 | 9 | 1 | 429 | NF | Report |
| #49 | | 320,284 | 60.38% | Gordon123 | 123 | 806&nbsp&nbsp/ 215 / 0 | 8 | 0 | 492 | NF | Report |
| #50 | | 298,428 | 56.91% | [Belajar-Osu] | 82 | 710&nbsp&nbsp/ 302 / 0 | 4 | 0 | 501 | NF | Report |