Artist:
DragonForce
Circle Size:

Approach Rate:

Title:
WAR!
HP Drain:

Star Difficulty:

(7.09)
Creator:
zigizigiefe
Accuracy:

Length:
5:16 (5:16 drain)
Source:
Genre:
Rock (English)
BPM:
120
Tags:
marathon df herman li sam totman marc hudson reaching into infinity speed power metal
User Rating:
Success Rate:
Points of Failure:


(graph is accumulative, based on % at fail/retry)

7.5% (342 of 4536 plays)

Submitted:
Ranked:
Jul 14, 2017
Dec 15, 2017
Rating Spread:

Favourited 22 times in total

Users that love this map: Quicknesss, MyLove_Megumi, Frestiq1337, rntym, Ramalas, MrKirill1232, AnimeFanEver, 0floor0, Mysterioso, StephanyHyakuya, PordiOAO, sabelle, Florian Lenz, Xenohex, giffosugame, _Miron_, shiftytrix, flim739, Nikblok, slivunty_17 and many more!
Options:
Modding / Discussion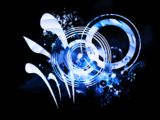 I guess this will be my first ranked DragonForce map *hey zigi, don't forget the winter storm* Okey, I don't know what to write then.
As you all know, I map and upload DragonForce like shitposting. I believe it will be different this time.
Aiming for rank, ready for mods. Everything was taken from
fieryrage and idke's STD collab
. Check this out, I am sure you will like it, too!
Nomination progress:

frukoyurdakul

Surono
uone is in the lead! ()
Score
3,569,676 (100.00%)
Max Combo
2929
300 / 100 / 50
2929 / 0 / 0
Misses
0
Geki (Elite Beat!)
31
Katu (Beat!)
0
Mods
HD,PF
Top 50 Scoreboard
| | Rank | Score | Accuracy | Player | Max Combo | 300 / 100 / 50 | Geki | Katu | Misses | Mods | |
| --- | --- | --- | --- | --- | --- | --- | --- | --- | --- | --- | --- |
| #1 | | 3,569,676 | 100.00% | uone | 2929 | 2929&nbsp&nbsp/ 0 / 0 | 31 | 0 | 0 | HD,PF | Report |
| #2 | | 3,569,106 | 99.98% | Mew104 | 2929 | 2928&nbsp&nbsp/ 1 / 0 | 14 | 0 | 0 | HD | Report |
| #3 | | 3,559,872 | 99.74% | TimmyAkmed | 2929 | 2914&nbsp&nbsp/ 15 / 0 | 9 | 0 | 0 | HR,SD | Report |
| #4 | | 3,557,592 | 99.68% | vladyushko | 2928 | 2911&nbsp&nbsp/ 17 / 0 | 10 | 1 | 1 | HR | Report |
| #5 | | 3,549,612 | 99.47% | ekumea1123 | 2929 | 2898&nbsp&nbsp/ 31 / 0 | 38 | 2 | 0 | HR | Report |
| #6 | | 3,543,456 | 99.30% | monkeydluffy3u4 | 2929 | 2888&nbsp&nbsp/ 41 / 0 | 0 | 0 | 0 | HR | Report |
| #7 | | 3,539,052 | 99.23% | Fahrenheit7 | 2929 | 2884&nbsp&nbsp/ 45 / 0 | 5 | 2 | 0 | HR | Report |
| #8 | | 3,536,886 | 99.18% | nananass | 2929 | 2881&nbsp&nbsp/ 48 / 0 | 31 | 1 | 0 | HR | Report |
| #9 | | 3,534,108 | 99.08% | goheegy | 2929 | 2875&nbsp&nbsp/ 54 / 0 | 19 | 3 | 0 | HR | Report |
| #10 | | 3,532,482 | 99.08% | Xeltic Rival | 2929 | 2875&nbsp&nbsp/ 54 / 0 | 44 | 8 | 0 | HD | Report |
| #11 | | 3,523,278 | 98.72% | Mihaugoku | 2929 | 2854&nbsp&nbsp/ 75 / 0 | 43 | 2 | 0 | HR | Report |
| #12 | | 3,519,858 | 98.63% | AlvaroYL | 2929 | 2849&nbsp&nbsp/ 80 / 0 | 45 | 0 | 0 | HR | Report |
| #13 | | 3,504,396 | 99.52% | zkane2 | 1866 | 2905&nbsp&nbsp/ 20 / 0 | 11 | 0 | 4 | HD | Report |
| #14 | | 3,503,237 | 99.37% | Felt7z | 2088 | 2896&nbsp&nbsp/ 29 / 0 | 39 | 1 | 4 | HD | Report |
| #15 | | 3,498,636 | 99.74% | HiroK | 1770 | 2915&nbsp&nbsp/ 13 / 0 | 0 | 0 | 1 | HD | Report |
| #16 | | 3,496,912 | 99.49% | nuzojon | 1929 | 2900&nbsp&nbsp/ 28 / 0 | 36 | 1 | 1 | HD | Report |
| #17 | | 3,468,300 | 98.50% | karterfreak | 2078 | 2849&nbsp&nbsp/ 72 / 0 | 31 | 6 | 8 | HR | Report |
| #18 | | 3,454,542 | 98.92% | le gagoguigo3 | 2086 | 2869&nbsp&nbsp/ 57 / 0 | 20 | 5 | 3 | HD | Report |
| #19 | | 3,449,152 | 99.44% | janitoreihil | 2164 | 2898&nbsp&nbsp/ 29 / 0 | 39 | 2 | 2 | HR | Report |
| #20 | | 3,445,180 | 100.00% | sing216 | 2929 | 2929&nbsp&nbsp/ 0 / 0 | 38 | 0 | 0 | SD | Report |
| #21 | | 3,435,990 | 99.80% | rango | 2929 | 2917&nbsp&nbsp/ 12 / 0 | 8 | 0 | 0 | None | Report |
| #22 | | 3,433,850 | 99.68% | mariopokemon | 2929 | 2910&nbsp&nbsp/ 19 / 0 | 34 | 0 | 0 | None | Report |
| #23 | | 3,433,410 | 99.71% | houraizin | 2929 | 2912&nbsp&nbsp/ 17 / 0 | 31 | 0 | 0 | None | Report |
| #24 | | 3,421,420 | 99.45% | LimePunch | 2929 | 2897&nbsp&nbsp/ 32 / 0 | 19 | 0 | 0 | None | Report |
| #25 | | 3,420,100 | 99.54% | Skull Kid | 2929 | 2902&nbsp&nbsp/ 27 / 0 | 16 | 0 | 0 | None | Report |
| #26 | | 3,419,340 | 99.37% | Vulkin | 2929 | 2892&nbsp&nbsp/ 37 / 0 | 0 | 0 | 0 | None | Report |
| #27 | | 3,419,156 | 98.57% | Edgar_Figaro | 1658 | 2847&nbsp&nbsp/ 80 / 0 | 43 | 2 | 2 | HR | Report |
| #28 | | 3,417,540 | 99.25% | Topreflex | 2929 | 2885&nbsp&nbsp/ 44 / 0 | 14 | 0 | 0 | None | Report |
| #29 | | 3,415,590 | 99.20% | Misieuroo | 2929 | 2882&nbsp&nbsp/ 47 / 0 | 32 | 0 | 0 | None | Report |
| #30 | | 3,412,510 | 99.01% | youkan_07 | 2929 | 2871&nbsp&nbsp/ 58 / 0 | 56 | 0 | 0 | SD | Report |
| #31 | | 3,410,290 | 98.96% | J a c k y | 2929 | 2868&nbsp&nbsp/ 61 / 0 | 36 | 3 | 0 | None | Report |
| #32 | | 3,407,740 | 98.94% | Camy Kaze | 2929 | 2867&nbsp&nbsp/ 62 / 0 | 55 | 1 | 0 | None | Report |
| #33 | | 3,407,340 | 98.92% | Hanjamon | 2929 | 2866&nbsp&nbsp/ 63 / 0 | 0 | 0 | 0 | None | Report |
| #34 | | 3,406,100 | 98.91% | Senmetsu Tenshi | 2929 | 2865&nbsp&nbsp/ 64 / 0 | 3 | 0 | 0 | None | Report |
| #35 | | 3,393,260 | 99.37% | neikis | 2929 | 2892&nbsp&nbsp/ 37 / 0 | 15 | 0 | 0 | None | Report |
| #36 | | 3,390,500 | 98.89% | Nayo | 2929 | 2864&nbsp&nbsp/ 65 / 0 | 26 | 0 | 0 | None | Report |
| #37 | | 3,388,160 | 99.78% | maziari1105 | 2071 | 2917&nbsp&nbsp/ 11 / 0 | 0 | 0 | 1 | None | Report |
| #38 | | 3,386,980 | 99.54% | Nofool | 2510 | 2903&nbsp&nbsp/ 25 / 0 | 20 | 1 | 1 | None | Report |
| #39 | | 3,382,277 | 98.74% | Loopy542 | 1472 | 2870&nbsp&nbsp/ 44 / 0 | 49 | 2 | 15 | HD | Report |
| #40 | | 3,379,704 | 99.42% | bobson860412 | 2088 | 2897&nbsp&nbsp/ 30 / 0 | 30 | 1 | 2 | None | Report |
| #41 | | 3,378,620 | 99.39% | Lalamomo4 | 2084 | 2895&nbsp&nbsp/ 32 / 0 | 34 | 3 | 2 | None | Report |
| #42 | | 3,376,422 | 99.47% | frukoyurdakul | 1226 | 2904&nbsp&nbsp/ 19 / 0 | 0 | 0 | 6 | HD | Report |
| #43 | | 3,351,040 | 99.37% | I-ShiR4Nu1 | 2929 | 2892&nbsp&nbsp/ 37 / 0 | 1 | 0 | 0 | None | Report |
| #44 | | 3,349,880 | 97.13% | Horiiizon | 2929 | 2761&nbsp&nbsp/ 168 / 0 | 39 | 1 | 0 | None | Report |
| #45 | | 3,345,810 | 97.23% | georgedpcarlin | 1868 | 2772&nbsp&nbsp/ 152 / 0 | 16 | 10 | 5 | HD | Report |
| #46 | | 3,341,210 | 99.13% | DukeDukeDura | 2929 | 2878&nbsp&nbsp/ 51 / 0 | 0 | 0 | 0 | None | Report |
| #47 | | 3,339,460 | 99.06% | Rabar0209 | 2929 | 2874&nbsp&nbsp/ 55 / 0 | 0 | 0 | 0 | None | Report |
| #48 | | 3,337,678 | 99.23% | Eiuh | 2108 | 2888&nbsp&nbsp/ 37 / 0 | 27 | 0 | 4 | None | Report |
| #49 | | 3,336,330 | 98.62% | Ceryuia | 1866 | 2857&nbsp&nbsp/ 63 / 0 | 56 | 1 | 9 | None | Report |
| #50 | | 3,333,320 | 98.09% | yea | 2081 | 2826&nbsp&nbsp/ 94 / 0 | 23 | 0 | 9 | None | Report |