Artist:
DragonForce
Circle Size:

Approach Rate:

Title:
WAR!
HP Drain:

Star Difficulty:

(7.09)
Creator:
zigizigiefe
Accuracy:

Length:
5:16 (5:16 drain)
Source:
Genre:
Rock (English)
BPM:
120
Tags:
marathon df herman li sam totman marc hudson reaching into infinity speed power metal
User Rating:
Success Rate:
Points of Failure:


(graph is accumulative, based on % at fail/retry)

12.9% (108 of 837 plays)

Submitted:
Ranked:
Jul 14, 2017
Dec 15, 2017
Rating Spread:

Favourited 11 times in total

Users that love this map: yea, MyLove_Megumi, Ramalas, MrKirill1232, AnimeFanEver, 0floor0, Mysterioso, PordiOAO, sabelle, Xenohex, shiftytrix
Options:
Modding / Discussion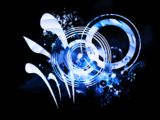 I guess this will be my first ranked DragonForce map *hey zigi, don't forget the winter storm* Okey, theeeen this will be first ranked DragonForce map from new album. Yeah, makes sense now.
As you all know, I map and upload DragonForce like shitposting. I believe this is different.
Aiming for rank, ready for mods. Everything was taken from
fieryrage and idke's STD collab
. Check this out, I am sure you will like it, too!
Nomination progress:

frukoyurdakul

Surono
Mew104 is in the lead! ()
Score
3,564,546 (99.85%)
Max Combo
2929
300 / 100 / 50
2920 / 9 / 0
Misses
0
Geki (Elite Beat!)
26
Katu (Beat!)
0
Mods
HD
Top 50 Scoreboard
| | Rank | Score | Accuracy | Player | Max Combo | 300 / 100 / 50 | Geki | Katu | Misses | Mods | |
| --- | --- | --- | --- | --- | --- | --- | --- | --- | --- | --- | --- |
| #1 | | 3,564,546 | 99.85% | Mew104 | 2929 | 2920&nbsp&nbsp/ 9 / 0 | 26 | 0 | 0 | HD | Report |
| #2 | | 3,549,612 | 99.47% | ekumea1123 | 2929 | 2898&nbsp&nbsp/ 31 / 0 | 38 | 2 | 0 | HR | Report |
| #3 | | 3,541,518 | 99.25% | TimmyAkmed | 2929 | 2885&nbsp&nbsp/ 44 / 0 | 4 | 0 | 0 | HR | Report |
| #4 | | 3,539,052 | 99.23% | Fahrenheit7 | 2929 | 2884&nbsp&nbsp/ 45 / 0 | 5 | 2 | 0 | HR | Report |
| #5 | | 3,534,108 | 99.08% | goheegy | 2929 | 2875&nbsp&nbsp/ 54 / 0 | 19 | 3 | 0 | HR | Report |
| #6 | | 3,503,237 | 99.37% | Felt7z | 2088 | 2896&nbsp&nbsp/ 29 / 0 | 39 | 1 | 4 | HD | Report |
| #7 | | 3,445,180 | 100.00% | sing216 | 2929 | 2929&nbsp&nbsp/ 0 / 0 | 38 | 0 | 0 | SD | Report |
| #8 | | 3,434,073 | 99.37% | HiroK | 1147 | 2898&nbsp&nbsp/ 25 / 0 | 0 | 0 | 6 | HD | Report |
| #9 | | 3,421,420 | 99.45% | LimePunch | 2929 | 2897&nbsp&nbsp/ 32 / 0 | 19 | 0 | 0 | None | Report |
| #10 | | 3,417,540 | 99.25% | Topreflex | 2929 | 2885&nbsp&nbsp/ 44 / 0 | 14 | 0 | 0 | None | Report |
| #11 | | 3,366,297 | 98.53% | Edgar_Figaro | 949 | 2847&nbsp&nbsp/ 78 / 0 | 33 | 1 | 4 | HR | Report |
| #12 | | 3,349,880 | 97.13% | Horiiizon | 2929 | 2761&nbsp&nbsp/ 168 / 0 | 39 | 1 | 0 | None | Report |
| #13 | | 3,333,320 | 98.09% | yea | 2081 | 2826&nbsp&nbsp/ 94 / 0 | 23 | 0 | 9 | None | Report |
| #14 | | 3,330,192 | 99.27% | Lalamomo4 | 2084 | 2891&nbsp&nbsp/ 33 / 0 | 41 | 1 | 5 | None | Report |
| #15 | | 3,324,100 | 98.11% | LinkerWTF | 1852 | 2821&nbsp&nbsp/ 105 / 0 | 57 | 3 | 3 | None | Report |
| #16 | | 3,322,180 | 99.45% | Nofool | 1770 | 2899&nbsp&nbsp/ 28 / 0 | 17 | 2 | 2 | None | Report |
| #17 | | 3,318,061 | 93.41% | applerss | 927 | 2561&nbsp&nbsp/ 350 / 0 | 1 | 0 | 18 | DT | Report |
| #18 | | 3,313,814 | 99.08% | bobson860412 | 2083 | 2885&nbsp&nbsp/ 34 / 0 | 32 | 0 | 10 | None | Report |
| #19 | | 3,312,558 | 95.92% | Coryn | 1157 | 2704&nbsp&nbsp/ 211 / 0 | 26 | 1 | 14 | HR | Report |
| #20 | | 3,304,195 | 97.97% | nuzojon | 967 | 2822&nbsp&nbsp/ 95 / 0 | 48 | 2 | 12 | HD | Report |
| #21 | | 3,273,270 | 98.69% | Nayo | 1948 | 2855&nbsp&nbsp/ 71 / 0 | 27 | 2 | 3 | None | Report |
| #22 | | 3,260,500 | 98.45% | J a c k y | 960 | 2860&nbsp&nbsp/ 47 / 0 | 31 | 1 | 22 | None | Report |
| #23 | | 3,217,644 | 97.46% | houraizin | 1154 | 2790&nbsp&nbsp/ 129 / 0 | 58 | 4 | 10 | None | Report |
| #24 | | 3,198,052 | 98.72% | Fu3ya_ | 921 | 2869&nbsp&nbsp/ 45 / 0 | 38 | 1 | 15 | None | Report |
| #25 | | 3,182,630 | 97.75% | Misieuroo | 1012 | 2823&nbsp&nbsp/ 80 / 0 | 27 | 0 | 26 | None | Report |
| #26 | | 3,180,760 | 98.46% | DukeDukeDura | 1151 | 2851&nbsp&nbsp/ 66 / 0 | 0 | 0 | 12 | None | Report |
| #27 | | 3,178,144 | 96.09% | -byakuya- | 1679 | 2716&nbsp&nbsp/ 197 / 0 | 0 | 0 | 16 | HD | Report |
| #28 | | 3,170,914 | 97.34% | Opersent | 1521 | 2808&nbsp&nbsp/ 86 / 0 | 4 | 0 | 35 | None | Report |
| #29 | | 3,138,876 | 96.77% | BossPlays_02 | 1324 | 2764&nbsp&nbsp/ 141 / 0 | 20 | 1 | 24 | None | Report |
| #30 | | 3,128,498 | 97.17% | Iriguchienter | 906 | 2790&nbsp&nbsp/ 112 / 0 | 25 | 1 | 27 | None | Report |
| #31 | | 3,124,988 | 94.91% | Alchyr | 1127 | 2638&nbsp&nbsp/ 284 / 0 | 0 | 0 | 7 | None | Report |
| #32 | | 3,104,020 | 97.92% | _mai | 1090 | 2844&nbsp&nbsp/ 48 / 0 | 33 | 2 | 37 | None | Report |
| #33 | | 3,079,854 | 97.05% | Guabi | 836 | 2793&nbsp&nbsp/ 99 / 0 | 9 | 0 | 37 | None | Report |
| #34 | | 2,997,874 | 94.84% | Rascism | 1777 | 2641&nbsp&nbsp/ 274 / 0 | 0 | 0 | 14 | None | Report |
| #35 | | 2,986,554 | 97.70% | Xin Leviathan | 787 | 2807&nbsp&nbsp/ 109 / 0 | 0 | 0 | 13 | None | Report |
| #36 | | 2,960,514 | 96.82% | Miyasan | 1584 | 2771&nbsp&nbsp/ 130 / 0 | 0 | 0 | 28 | None | Report |
| #37 | | 2,912,500 | 95.05% | zigizigiefe | 1004 | 2693&nbsp&nbsp/ 182 / 0 | 50 | 3 | 54 | None | Report |
| #38 | | 2,736,824 | 92.63% | Soukun1shiki | 602 | 2598&nbsp&nbsp/ 230 / 0 | 8 | 1 | 101 | None | Report |
| #39 | | 2,725,300 | 94.37% | VestaraKhai48 | 435 | 2665&nbsp&nbsp/ 198 / 0 | 1 | 0 | 66 | None | Report |
| #40 | | 2,711,062 | 93.31% | jyake_ou | 437 | 2649&nbsp&nbsp/ 168 / 0 | 24 | 3 | 112 | None | Report |
| #41 | | 2,675,558 | 93.19% | e_nough | 825 | 2643&nbsp&nbsp/ 173 / 0 | 3 | 1 | 113 | None | Report |
| #42 | | 2,656,784 | 95.02% | [Yuochan-0206] | 726 | 2731&nbsp&nbsp/ 104 / 0 | 0 | 0 | 94 | None | Report |
| #43 | | 2,638,732 | 94.47% | Reu70 | 586 | 2674&nbsp&nbsp/ 186 / 0 | 0 | 0 | 69 | None | Report |
| #44 | | 2,611,592 | 95.22% | Lamery | 585 | 2701&nbsp&nbsp/ 176 / 0 | 31 | 1 | 52 | None | Report |
| #45 | | 2,611,412 | 93.85% | Sno | 669 | 2615&nbsp&nbsp/ 268 / 0 | 8 | 0 | 46 | None | Report |
| #46 | | 2,605,798 | 89.42% | Sansift | 785 | 2401&nbsp&nbsp/ 436 / 0 | 13 | 4 | 92 | None | Report |
| #47 | | 2,483,068 | 91.99% | Faputa | 659 | 2527&nbsp&nbsp/ 335 / 0 | 32 | 7 | 67 | None | Report |
| #48 | | 2,348,120 | 90.49% | Lain Iwakura | 530 | 2467&nbsp&nbsp/ 367 / 0 | 16 | 3 | 95 | None | Report |
| #49 | | 2,340,048 | 89.31% | leaver1 | 471 | 2410&nbsp&nbsp/ 412 / 0 | 8 | 0 | 107 | None | Report |
| #50 | | 2,339,882 | 87.66% | FoodPerson | 826 | 2349&nbsp&nbsp/ 437 / 0 | 9 | 2 | 143 | None | Report |