Artist:
USAO
Circle Size:

Approach Rate:

Title:
BroGamer
HP Drain:

Star Difficulty:

(6.37)
Creator:
Arrival
Accuracy:

Length:
2:08 (2:04 drain)
Source:
beatmania IIDX 24 SINOBUZ
Genre:
Video Game (Instrumental)
BPM:
207
Tags:
headshot gg noob dubstep camping fire in the hole hardstyle bemani konami super ultimate hyper core trap realazy linada alheak
User Rating:
Success Rate:
Points of Failure:


(graph is accumulative, based on % at fail/retry)

7.1% (72 of 1008 plays)

Submitted:
Qualified:
Jul 5, 2017
Nov 23, 2017
Rating Spread:

Favourited 47 times in total

Users that love this map: Kawashiro, Veth, Maebara Keiichi-kun, komasy, Akali, Nostalgic, Fedora Goose, Yumbtah, Skiant, iaport, Dusya, Jean-Michel Jr, Lols235, KINGLER121, Prankles, Backuu, 121th, Worminators, Sharu, Bin_AFK and many more!
Options:
Modding / Discussion
This map is in a QUALIFIED state.
Beware that the leaderboard will be reset before it is ranked!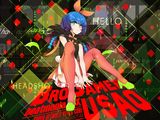 BroGamer
by USAO
from
beatmania IIDX 24 SINOBUZ
illustration by emu ★ at
https://www.pixiv.net/member_illust.php ... d=64799742
/
https://twitter.com/confisery
Unmei Muma's Bonus Taiko Diff
Fedora Goose is in the lead! ()
Score
12,718,299 (97.53%)
Max Combo
727
300 / 100 / 50
653 / 13 / 0
Misses
8
Geki (Elite Beat!)
115
Katu (Beat!)
8
Mods
HD
Top 50 Scoreboard
| | Rank | Score | Accuracy | Player | Max Combo | 300 / 100 / 50 | Geki | Katu | Misses | Mods | |
| --- | --- | --- | --- | --- | --- | --- | --- | --- | --- | --- | --- |
| #1 | | 12,718,299 | 97.53% | Fedora Goose | 727 | 653&nbsp&nbsp/ 13 / 0 | 115 | 8 | 8 | HD | Report |
| #2 | | 11,939,740 | 96.74% | traps | 710 | 643&nbsp&nbsp/ 27 / 0 | 108 | 21 | 4 | None | Report |
| #3 | | 8,311,850 | 95.97% | GSBlank | 590 | 638&nbsp&nbsp/ 26 / 1 | 102 | 18 | 9 | None | Report |
| #4 | | 6,754,270 | 96.56% | Doomsday | 497 | 642&nbsp&nbsp/ 26 / 1 | 107 | 18 | 5 | None | Report |
| #5 | | 6,550,680 | 97.68% | Mlaw22 | 480 | 655&nbsp&nbsp/ 10 / 0 | 115 | 8 | 9 | None | Report |
| #6 | | 6,463,870 | 97.53% | bro_gamer72 | 493 | 650&nbsp&nbsp/ 22 / 0 | 112 | 15 | 2 | None | Report |
| #7 | | 4,901,040 | 93.92% | 404 AimNotFound | 426 | 621&nbsp&nbsp/ 35 / 2 | 95 | 25 | 16 | None | Report |
| #8 | | 4,660,033 | 91.69% | dracrosinos | 320 | 596&nbsp&nbsp/ 65 / 2 | 87 | 36 | 11 | HD | Report |
| #9 | | 4,000,580 | 94.86% | Haiyu | 261 | 626&nbsp&nbsp/ 38 / 4 | 100 | 26 | 6 | None | Report |
| #10 | | 3,948,090 | 94.34% | Summer Solstice | 267 | 621&nbsp&nbsp/ 44 / 1 | 99 | 24 | 8 | None | Report |
| #11 | | 3,558,536 | 94.07% | Emilia | 208 | 621&nbsp&nbsp/ 39 / 0 | 99 | 23 | 14 | HD | Report |
| #12 | | 3,450,880 | 95.45% | Umbre | 282 | 632&nbsp&nbsp/ 33 / 2 | 98 | 25 | 7 | None | Report |
| #13 | | 2,827,840 | 89.66% | B O X | 193 | 575&nbsp&nbsp/ 87 / 2 | 81 | 38 | 10 | None | Report |
| #14 | | 2,743,670 | 93.60% | pkhg | 242 | 614&nbsp&nbsp/ 50 / 1 | 88 | 31 | 9 | None | Report |
| #15 | | 2,672,100 | 95.38% | ima | 249 | 629&nbsp&nbsp/ 41 / 1 | 95 | 30 | 3 | None | Report |
| #16 | | 2,489,970 | 93.27% | Anpan dayo | 193 | 612&nbsp&nbsp/ 49 / 2 | 97 | 24 | 11 | None | Report |
| #17 | | 2,060,780 | 94.14% | Jugment | 153 | 621&nbsp&nbsp/ 40 / 1 | 99 | 19 | 12 | None | Report |
| #18 | | 2,024,180 | 92.68% | Chorus | 163 | 607&nbsp&nbsp/ 53 / 0 | 80 | 35 | 14 | None | Report |
| #19 | | 1,738,730 | 88.85% | Melodia | 196 | 573&nbsp&nbsp/ 76 / 3 | 73 | 37 | 22 | None | Report |
| #20 | | 1,476,800 | 92.36% | 10 gosu | 118 | 607&nbsp&nbsp/ 46 / 1 | 84 | 30 | 20 | HD | Report |
| #21 | | 1,209,120 | 86.50% | Victor 8 | 246 | 552&nbsp&nbsp/ 92 / 2 | 79 | 36 | 28 | NF | Report |
| #22 | | 829,504 | 85.76% | Roxer99 | 232 | 548&nbsp&nbsp/ 85 / 10 | 73 | 33 | 31 | HD,HT | Report |
| #23 | | 793,410 | 81.95% | Brisk Clarity | 180 | 519&nbsp&nbsp/ 94 / 12 | 65 | 41 | 49 | NF | Report |
| #24 | | 715,485 | 85.53% | Olzi | 147 | 551&nbsp&nbsp/ 72 / 9 | 67 | 33 | 42 | NF | Report |
| #25 | | 712,000 | 80.61% | spectrum5 | 163 | 508&nbsp&nbsp/ 101 / 10 | 61 | 37 | 55 | NF | Report |
| #26 | | 685,270 | 74.28% | Terton | 127 | 448&nbsp&nbsp/ 154 / 8 | 39 | 56 | 64 | NF | Report |
| #27 | | 619,560 | 81.95% | FlameThrower | 128 | 524&nbsp&nbsp/ 79 / 12 | 70 | 32 | 59 | NF | Report |
| #28 | | 511,500 | 71.59% | Mystery Asss | 125 | 428&nbsp&nbsp/ 158 / 11 | 32 | 54 | 77 | NF | Report |
| #29 | | 486,745 | 92.43% | beef wellington | 167 | 606&nbsp&nbsp/ 49 / 4 | 92 | 24 | 15 | EZ,HT | Report |
| #30 | | 445,890 | 76.41% | Bokaminum | 81 | 467&nbsp&nbsp/ 141 / 6 | 41 | 52 | 60 | NF | Report |
| #31 | | 364,415 | 70.20% | TheLetterP | 62 | 426&nbsp&nbsp/ 135 / 13 | 40 | 41 | 100 | NF | Report |
| #32 | | 231,480 | 61.75% | SkyFlame | 47 | 352&nbsp&nbsp/ 179 / 27 | 27 | 42 | 116 | NF | Report |
| #33 | | 209,770 | 53.09% | FireBlind | 62 | 284&nbsp&nbsp/ 211 / 21 | 14 | 43 | 158 | NF | Report |
| #34 | | 206,885 | 55.51% | OGWhaleGod | 37 | 294&nbsp&nbsp/ 221 / 39 | 18 | 42 | 120 | NF | Report |
| #35 | | 179,540 | 51.63% | DeepLion | 33 | 287&nbsp&nbsp/ 172 / 22 | 17 | 33 | 193 | NF | Report |
| #36 | | 123,775 | 41.22% | Drak11qu | 29 | 206&nbsp&nbsp/ 204 / 23 | 8 | 30 | 241 | NF | Report |
| #37 | | 121,589 | 39.89% | GokuOtaku1987 | 23 | 198&nbsp&nbsp/ 208 / 9 | 12 | 27 | 259 | NF,HD | Report |
| #38 | | 16,350 | 5.66% | -Hiragi Shinoa- | 4 | 8&nbsp&nbsp/ 75 / 31 | 0 | 8 | 560 | NF | Report |