Artist:
(K)NoW_NAME
Circle Size:

Approach Rate:

Title:
Freesia
HP Drain:

Star Difficulty:

(4.19)
Creator:
LeKhanhHoa
Accuracy:

Length:
1:28 (1:24 drain)
Source:
サクラクエスト
Genre:
Anime (Japanese)
BPM:
90
Tags:
sakura quest know name ed ending lmt tv size
User Rating:
Success Rate:
Points of Failure:


(graph is accumulative, based on % at fail/retry)

23.6% (2778 of 11750 plays)

Submitted:
Ranked:
Jun 14, 2017
Aug 16, 2017
Rating Spread:

Favourited 32 times in total

Users that love this map: m0a, cdroad, funnysan, HoshinoSND, josecarlosbarre, lausdeo, Masamune_yuu, dudjruary123, Mishiurisu, Morrenson, Freshbait, Milkyuun, [Kazoku], Spurto, _forevermore, kaan1082, dimass48, Music Collect, loveliveyu3, victorfernando and many more!
Options:
This Beatmap's Thread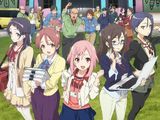 1st Ranked thank you all!
Easy - me
Normal - me
Hard -
LMT
Insane - me
Hikan
and
Yamicchi
hitsound everything. Kudos to them!
Thanks to
gottagof4ast
for the new mp3!
Modders
Yamicchi (x3000)
Mombei
Error-
LimePixel
Aeril
Hikan
_83
Blan_C
PolkaMocha
gottagof4ast
Sinnoh
Venix
MaridiuS
Neoskylove
Mir-chan (

)
Troll
pishifat-chan (

)
orignalsck is in the lead! ()
Score
3,852,228 (100.00%)
Max Combo
429
300 / 100 / 50
303 / 0 / 0
Misses
0
Geki (Elite Beat!)
66
Katu (Beat!)
0
Mods
HD,DT
Top 50 Scoreboard
| | Rank | Score | Accuracy | Player | Max Combo | 300 / 100 / 50 | Geki | Katu | Misses | Mods | |
| --- | --- | --- | --- | --- | --- | --- | --- | --- | --- | --- | --- |
| #1 | | 3,852,228 | 100.00% | orignalsck | 429 | 303&nbsp&nbsp/ 0 / 0 | 66 | 0 | 0 | HD,DT | Report |
| #2 | | 3,848,748 | 98.68% | Karthy | 429 | 297&nbsp&nbsp/ 6 / 0 | 63 | 3 | 0 | HD,DT | Report |
| #3 | | 3,806,675 | 99.12% | Valsora | 429 | 299&nbsp&nbsp/ 4 / 0 | 62 | 4 | 0 | HD,DT | Report |
| #4 | | 3,803,978 | 99.34% | YesTak | 428 | 300&nbsp&nbsp/ 3 / 0 | 63 | 3 | 0 | HD,DT | Report |
| #5 | | 3,799,438 | 97.25% | iBiri | 428 | 291&nbsp&nbsp/ 10 / 2 | 58 | 6 | 0 | HD,NC | Report |
| #6 | | 3,796,540 | 98.46% | a_Blue | 429 | 296&nbsp&nbsp/ 7 / 0 | 61 | 5 | 0 | HD,DT | Report |
| #7 | | 3,787,326 | 98.02% | Xbox | 429 | 294&nbsp&nbsp/ 9 / 0 | 59 | 7 | 0 | HD,DT | Report |
| #8 | | 3,761,517 | 97.30% | Happy New Year | 429 | 291&nbsp&nbsp/ 11 / 1 | 59 | 6 | 0 | HD,DT | Report |
| #9 | | 3,749,221 | 97.14% | Sebu | 429 | 290&nbsp&nbsp/ 13 / 0 | 59 | 7 | 0 | HD,DT | Report |
| #10 | | 3,742,072 | 97.25% | 1Phone | 426 | 291&nbsp&nbsp/ 11 / 0 | 58 | 7 | 1 | HD,DT | Report |
| #11 | | 3,712,934 | 96.26% | gissirianko | 429 | 286&nbsp&nbsp/ 17 / 0 | 54 | 12 | 0 | HD,DT | Report |
| #12 | | 3,696,468 | 96.70% | Cream | 429 | 288&nbsp&nbsp/ 15 / 0 | 58 | 8 | 0 | HD,DT | Report |
| #13 | | 3,693,304 | 95.98% | Raindrop | 425 | 286&nbsp&nbsp/ 14 / 1 | 55 | 10 | 2 | HD,DT | Report |
| #14 | | 3,661,016 | 93.23% | HIKARI-Fran | 429 | 273&nbsp&nbsp/ 27 / 3 | 53 | 11 | 0 | HD,DT | Report |
| #15 | | 3,639,113 | 95.10% | freedomdiver | 426 | 281&nbsp&nbsp/ 21 / 1 | 49 | 16 | 0 | HD,NC | Report |
| #16 | | 3,615,217 | 98.24% | fuduhasio | 429 | 295&nbsp&nbsp/ 8 / 0 | 61 | 5 | 0 | DT | Report |
| #17 | | 3,591,101 | 96.70% | xasuma | 429 | 288&nbsp&nbsp/ 15 / 0 | 57 | 9 | 0 | HD,HR | Report |
| #18 | | 3,588,246 | 97.36% | We Go Down | 429 | 291&nbsp&nbsp/ 12 / 0 | 58 | 8 | 0 | HD,HR | Report |
| #19 | | 3,555,278 | 96.86% | Crystal | 429 | 289&nbsp&nbsp/ 13 / 1 | 56 | 9 | 0 | DT | Report |
| #20 | | 3,536,996 | 95.60% | Rikka-Takanashi | 429 | 283&nbsp&nbsp/ 20 / 0 | 58 | 8 | 0 | HD,HR | Report |
| #21 | | 3,521,347 | 96.20% | _verto_ | 429 | 286&nbsp&nbsp/ 16 / 1 | 54 | 11 | 0 | DT | Report |
| #22 | | 3,508,839 | 97.14% | Futaba aoi | 429 | 290&nbsp&nbsp/ 13 / 0 | 56 | 10 | 0 | HD,HR | Report |
| #23 | | 3,508,221 | 96.70% | KyokoDaisukI | 429 | 288&nbsp&nbsp/ 15 / 0 | 56 | 10 | 0 | HD,HR | Report |
| #24 | | 3,500,691 | 96.92% | Gate | 429 | 289&nbsp&nbsp/ 14 / 0 | 58 | 8 | 0 | HD,HR | Report |
| #25 | | 3,487,472 | 96.26% | Rxz | 429 | 286&nbsp&nbsp/ 17 / 0 | 53 | 13 | 0 | HD,HR | Report |
| #26 | | 3,458,941 | 95.82% | Gyutto | 429 | 284&nbsp&nbsp/ 19 / 0 | 55 | 11 | 0 | DT | Report |
| #27 | | 3,450,028 | 100.00% | Cris_1 | 429 | 303&nbsp&nbsp/ 0 / 0 | 66 | 0 | 0 | HD | Report |
| #28 | | 3,450,028 | 100.00% | Endatusan | 429 | 303&nbsp&nbsp/ 0 / 0 | 66 | 0 | 0 | HD | Report |
| #29 | | 3,450,028 | 100.00% | PhillyNightOwl | 429 | 303&nbsp&nbsp/ 0 / 0 | 66 | 0 | 0 | HD | Report |
| #30 | | 3,450,028 | 100.00% | Zalaria | 429 | 303&nbsp&nbsp/ 0 / 0 | 66 | 0 | 0 | HD | Report |
| #31 | | 3,450,028 | 100.00% | Firebool | 429 | 303&nbsp&nbsp/ 0 / 0 | 66 | 0 | 0 | HD | Report |
| #32 | | 3,450,028 | 100.00% | Garden | 429 | 303&nbsp&nbsp/ 0 / 0 | 66 | 0 | 0 | HD | Report |
| #33 | | 3,450,028 | 100.00% | HikariBuru | 429 | 303&nbsp&nbsp/ 0 / 0 | 66 | 0 | 0 | HD | Report |
| #34 | | 3,450,028 | 100.00% | Shiomiya Yuriko | 429 | 303&nbsp&nbsp/ 0 / 0 | 66 | 0 | 0 | HD,PF | Report |
| #35 | | 3,448,848 | 99.56% | Nussegge | 429 | 301&nbsp&nbsp/ 2 / 0 | 64 | 2 | 0 | HD | Report |
| #36 | | 3,436,652 | 98.68% | Kzon | 429 | 297&nbsp&nbsp/ 6 / 0 | 61 | 5 | 0 | HD | Report |
| #37 | | 3,435,582 | 99.78% | Nozhomi | 429 | 302&nbsp&nbsp/ 1 / 0 | 65 | 1 | 0 | HD | Report |
| #38 | | 3,432,529 | 95.49% | Monk Gyatso | 413 | 283&nbsp&nbsp/ 19 / 0 | 56 | 9 | 1 | HD,DT | Report |
| #39 | | 3,426,226 | 99.34% | Silent Rock | 429 | 300&nbsp&nbsp/ 3 / 0 | 63 | 3 | 0 | HD | Report |
| #40 | | 3,422,458 | 99.56% | LoliBento | 429 | 301&nbsp&nbsp/ 2 / 0 | 65 | 1 | 0 | HD | Report |
| #41 | | 3,421,881 | 99.56% | RickUsha | 429 | 301&nbsp&nbsp/ 2 / 0 | 64 | 2 | 0 | HD | Report |
| #42 | | 3,412,400 | 94.72% | Clicks Lombardi | 429 | 279&nbsp&nbsp/ 24 / 0 | 48 | 18 | 0 | HD,HR | Report |
| #43 | | 3,409,809 | 99.34% | Amanatsu | 429 | 300&nbsp&nbsp/ 3 / 0 | 63 | 3 | 0 | HD | Report |
| #44 | | 3,408,525 | 99.12% | bestrefermic | 429 | 299&nbsp&nbsp/ 4 / 0 | 64 | 2 | 0 | HD | Report |
| #45 | | 3,408,432 | 98.46% | Axergy | 429 | 296&nbsp&nbsp/ 7 / 0 | 60 | 6 | 0 | HD | Report |
| #46 | | 3,407,744 | 99.12% | Snowfury | 429 | 299&nbsp&nbsp/ 4 / 0 | 63 | 3 | 0 | HD | Report |
| #47 | | 3,406,498 | 98.46% | PlayerMatesCz | 429 | 296&nbsp&nbsp/ 7 / 0 | 63 | 3 | 0 | HD | Report |
| #48 | | 3,401,962 | 98.02% | jehlp | 429 | 294&nbsp&nbsp/ 9 / 0 | 58 | 8 | 0 | HD | Report |
| #49 | | 3,397,643 | 98.68% | Vietz | 429 | 297&nbsp&nbsp/ 6 / 0 | 60 | 6 | 0 | HR | Report |
| #50 | | 3,397,297 | 99.12% | Grammartarian | 429 | 299&nbsp&nbsp/ 4 / 0 | 64 | 2 | 0 | HD | Report |