Beatmap Listing » TeddyLoid feat. Bonjour Suzuki - Pipo Password
Artist:
TeddyLoid feat. Bonjour Suzuki
Circle Size:

Approach Rate:

Title:
Pipo Password
HP Drain:

Star Difficulty:

(3.86)
Creator:
Renumi
Accuracy:

Length:
1:24 (1:14 drain)
Source:
宇宙パトロールルル子
Genre:
Anime (Japanese)
BPM:
90
Tags:
uchuu patororu ruruco space patrol luluco ed ending tv size renigar ora
User Rating:
Success Rate:
Points of Failure:


(graph is accumulative, based on % at fail/retry)

26.3% (16643 of 63356 plays)

Submitted:
Ranked:
Jun 11, 2017
Jul 22, 2017
Rating Spread:

Favourited 120 times in total

Users that love this map: Mara, Valeri Demch, stickydog, krittmet, Felyce, tilinga1, hyrious, Kaminasa, kevinteoh, Sharkie, ThreeTailedFoxx, Kurogami, Enerugii, NextMiss, [ Tree ], wildjamou, Kiian5, Ora, AlekNirov, cryocake and many more!
Options:
Modding / Discussion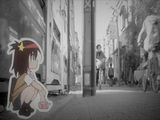 A dedicatory map to

Snowy

!
Changelog
April 9th; Start of project.
June 11th; Uploaded (I'm a slow mapper and I wanted to remap some of the lower difficulties since I felt as though they weren't representative of my style now).
June 30th; Nerfed Insane >w<
July 4th; Bubbled by Voli (thank you so much for helping me push my map)!
July 14th; Qualified by Gero (o.o)!
(Everything was mostly

taken

borrowed from

Kyubey's

mapset

(except the MP3); go check it out if you haven't!
My Angelsim is in the lead! ()
Score
2,618,890 (100.00%)
Max Combo
364
300 / 100 / 50
238 / 0 / 0
Misses
0
Geki (Elite Beat!)
37
Katu (Beat!)
0
Mods
HD,DT
Top 50 Scoreboard
| | Rank | Score | Accuracy | Player | Max Combo | 300 / 100 / 50 | Geki | Katu | Misses | Mods | |
| --- | --- | --- | --- | --- | --- | --- | --- | --- | --- | --- | --- |
| #1 | | 2,618,890 | 100.00% | My Angelsim | 364 | 238&nbsp&nbsp/ 0 / 0 | 37 | 0 | 0 | HD,DT | Report |
| #2 | | 2,617,790 | 100.00% | Kurogami | 364 | 238&nbsp&nbsp/ 0 / 0 | 37 | 0 | 0 | HD,NC | Report |
| #3 | | 2,617,790 | 100.00% | Kyoushouryuu | 364 | 238&nbsp&nbsp/ 0 / 0 | 37 | 0 | 0 | HD,DT | Report |
| #4 | | 2,615,590 | 100.00% | Ignite | 364 | 238&nbsp&nbsp/ 0 / 0 | 37 | 0 | 0 | HD,DT | Report |
| #5 | | 2,615,590 | 100.00% | Warrock | 364 | 238&nbsp&nbsp/ 0 / 0 | 37 | 0 | 0 | HD,DT | Report |
| #6 | | 2,614,490 | 100.00% | Karthy | 364 | 238&nbsp&nbsp/ 0 / 0 | 37 | 0 | 0 | HD,DT | Report |
| #7 | | 2,613,390 | 100.00% | Myst1k | 364 | 238&nbsp&nbsp/ 0 / 0 | 37 | 0 | 0 | HD,DT | Report |
| #8 | | 2,612,290 | 100.00% | [AlexanderHell] | 364 | 238&nbsp&nbsp/ 0 / 0 | 37 | 0 | 0 | HD,DT | Report |
| #9 | | 2,609,348 | 99.72% | Rizer | 364 | 237&nbsp&nbsp/ 1 / 0 | 36 | 1 | 0 | HD,DT | Report |
| #10 | | 2,607,714 | 99.72% | _Kumiko-chan_ | 364 | 237&nbsp&nbsp/ 1 / 0 | 36 | 1 | 0 | HD,DT | Report |
| #11 | | 2,606,542 | 99.72% | Bupper | 364 | 237&nbsp&nbsp/ 1 / 0 | 36 | 1 | 0 | HD,DT | Report |
| #12 | | 2,606,376 | 99.44% | Horocchi | 364 | 236&nbsp&nbsp/ 2 / 0 | 35 | 2 | 0 | HD,DT | Report |
| #13 | | 2,604,830 | 99.72% | Kitichu | 364 | 237&nbsp&nbsp/ 1 / 0 | 36 | 1 | 0 | HD,DT | Report |
| #14 | | 2,601,670 | 99.44% | Koltay | 364 | 236&nbsp&nbsp/ 2 / 0 | 35 | 2 | 0 | HD,DT | Report |
| #15 | | 2,600,432 | 99.72% | CZDemon | 363 | 237&nbsp&nbsp/ 1 / 0 | 36 | 1 | 0 | HD,DT | Report |
| #16 | | 2,597,287 | 99.44% | Cappu | 363 | 236&nbsp&nbsp/ 2 / 0 | 35 | 2 | 0 | HD,DT | Report |
| #17 | | 2,595,358 | 99.44% | MouseEasy | 364 | 236&nbsp&nbsp/ 2 / 0 | 35 | 2 | 0 | HD,DT | Report |
| #18 | | 2,594,856 | 99.16% | Palopiita | 364 | 235&nbsp&nbsp/ 3 / 0 | 34 | 3 | 0 | HD,DT | Report |
| #19 | | 2,592,202 | 99.16% | Kancloud | 363 | 235&nbsp&nbsp/ 3 / 0 | 34 | 3 | 0 | HD,DT | Report |
| #20 | | 2,591,312 | 98.81% | reyki | 364 | 234&nbsp&nbsp/ 3 / 1 | 34 | 2 | 0 | HD,DT | Report |
| #21 | | 2,589,632 | 99.44% | Cream | 363 | 236&nbsp&nbsp/ 2 / 0 | 35 | 2 | 0 | HD,DT | Report |
| #22 | | 2,584,272 | 98.53% | Ket | 364 | 233&nbsp&nbsp/ 4 / 1 | 32 | 4 | 0 | HD,DT | Report |
| #23 | | 2,576,692 | 98.81% | [ Larssen ] | 363 | 234&nbsp&nbsp/ 3 / 1 | 34 | 2 | 0 | HD,NC | Report |
| #24 | | 2,576,613 | 98.04% | SupremeChaoss | 362 | 231&nbsp&nbsp/ 7 / 0 | 32 | 5 | 0 | HD,DT | Report |
| #25 | | 2,572,416 | 98.53% | NeruNeru | 364 | 233&nbsp&nbsp/ 4 / 1 | 33 | 3 | 0 | HD,DT | Report |
| #26 | | 2,572,146 | 97.20% | Trance | 363 | 228&nbsp&nbsp/ 10 / 0 | 31 | 6 | 0 | HD,DT | Report |
| #27 | | 2,567,116 | 98.60% | Timpai | 362 | 233&nbsp&nbsp/ 5 / 0 | 33 | 4 | 0 | HD,DT | Report |
| #28 | | 2,566,409 | 98.32% | rozeku | 364 | 232&nbsp&nbsp/ 6 / 0 | 32 | 5 | 0 | HD,DT | Report |
| #29 | | 2,561,190 | 96.64% | HIKARI-Fran | 363 | 226&nbsp&nbsp/ 12 / 0 | 31 | 6 | 0 | HD,DT | Report |
| #30 | | 2,555,839 | 98.04% | Ayya Novak | 364 | 231&nbsp&nbsp/ 7 / 0 | 31 | 6 | 0 | HD,DT | Report |
| #31 | | 2,553,111 | 96.92% | Razuh | 363 | 228&nbsp&nbsp/ 6 / 4 | 30 | 5 | 0 | HD,DT | Report |
| #32 | | 2,548,994 | 96.92% | StreaminDemon | 364 | 227&nbsp&nbsp/ 11 / 0 | 30 | 7 | 0 | HD,DT | Report |
| #33 | | 2,538,619 | 96.85% | Skidayo | 364 | 227&nbsp&nbsp/ 10 / 1 | 29 | 7 | 0 | HD,DT | Report |
| #34 | | 2,537,626 | 97.41% | fainghk | 363 | 229&nbsp&nbsp/ 8 / 1 | 29 | 7 | 0 | HD,DT | Report |
| #35 | | 2,533,730 | 97.69% | Crystal | 363 | 230&nbsp&nbsp/ 7 / 1 | 29 | 7 | 0 | HD,DT | Report |
| #36 | | 2,515,502 | 96.71% | - M o D e - | 364 | 227&nbsp&nbsp/ 8 / 3 | 34 | 2 | 0 | HD,DT | Report |
| #37 | | 2,512,454 | 96.08% | Shiney01 | 364 | 224&nbsp&nbsp/ 14 / 0 | 27 | 10 | 0 | HD,NC | Report |
| #38 | | 2,511,554 | 97.20% | TheUnexpected6 | 363 | 228&nbsp&nbsp/ 10 / 0 | 29 | 8 | 0 | HD,DT | Report |
| #39 | | 2,501,802 | 95.52% | JoeJev | 364 | 222&nbsp&nbsp/ 16 / 0 | 28 | 9 | 0 | HD,DT | Report |
| #40 | | 2,496,978 | 95.52% | Nanami Chiaki | 364 | 222&nbsp&nbsp/ 16 / 0 | 26 | 11 | 0 | HD,DT | Report |
| #41 | | 2,490,124 | 96.08% | Twilazs | 363 | 224&nbsp&nbsp/ 14 / 0 | 29 | 8 | 0 | HD,DT | Report |
| #42 | | 2,489,188 | 95.45% | Trivium | 361 | 222&nbsp&nbsp/ 15 / 1 | 25 | 11 | 0 | HD,DT | Report |
| #43 | | 2,486,395 | 96.36% | Carbone | 362 | 225&nbsp&nbsp/ 13 / 0 | 26 | 11 | 0 | HD,DT | Report |
| #44 | | 2,480,726 | 100.00% | Kobra | 364 | 238&nbsp&nbsp/ 0 / 0 | 37 | 0 | 0 | HD,HR | Report |
| #45 | | 2,480,513 | 95.17% | LXShade | 364 | 221&nbsp&nbsp/ 16 / 1 | 29 | 7 | 0 | HD,DT | Report |
| #46 | | 2,480,471 | 94.89% | Podus | 362 | 220&nbsp&nbsp/ 17 / 1 | 25 | 11 | 0 | HD,DT | Report |
| #47 | | 2,478,326 | 100.00% | Narukiko | 364 | 238&nbsp&nbsp/ 0 / 0 | 37 | 0 | 0 | HD,HR | Report |
| #48 | | 2,475,378 | 95.73% | Fighteeur | 362 | 223&nbsp&nbsp/ 14 / 1 | 25 | 11 | 0 | HD,DT | Report |
| #49 | | 2,475,258 | 99.72% | SunglassesEmoji | 364 | 237&nbsp&nbsp/ 1 / 0 | 36 | 1 | 0 | HD,HR | Report |
| #50 | | 2,474,182 | 95.66% | fIygon | 362 | 223&nbsp&nbsp/ 13 / 2 | 28 | 7 | 0 | HD,DT | Report |