Artist:
TRUE
Circle Size:

Approach Rate:

Title:
From
HP Drain:

Star Difficulty:

(3.67)
Creator:
[C u r i]
Accuracy:

Length:
1:28 (1:26 drain)
Source:
終末なにしてますか?忙しいですか?救ってもらっていいですか?
Genre:
Anime (Japanese)
BPM:
123
Tags:
left shumatsu nani shitemasu ka? isogashidesu ka? sukutte moratte iidesu ka? ed ending tv size
User Rating:
Success Rate:
Points of Failure:


(graph is accumulative, based on % at fail/retry)

21.9% (8663 of 39498 plays)

Submitted:
Ranked:
Apr 16, 2017
Aug 19, 2017
Rating Spread:

Favourited 68 times in total

Users that love this map: Cactusblah, yasumiya, - G a r r y -, [ Chtholly ], -IwAShi-, Sylfero, lolicon10984, 624322077, ChickenBeer, Yuuki Daffa, -[ball_boy]-, SoultheDarkness, pakoon, Sn0rY, cchihying, [Minoriko], Yuri-, -[Kazuma]-, AlfredPros, solder_XD and many more!
Options:
Modding / Discussion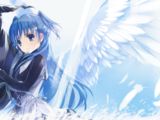 ..
Best anime 2017..
Easy

by me

Normal

by me

Hard

by Left

Dear.

by me
[C u r i] is in the lead! ()
Score
3,501,158 (98.40%)
Max Combo
382
300 / 100 / 50
284 / 7 / 0
Misses
0
Geki (Elite Beat!)
42
Katu (Beat!)
5
Mods
DT,FL
Top 50 Scoreboard
| | Rank | Score | Accuracy | Player | Max Combo | 300 / 100 / 50 | Geki | Katu | Misses | Mods | |
| --- | --- | --- | --- | --- | --- | --- | --- | --- | --- | --- | --- |
| #1 | | 3,501,158 | 98.40% | [C u r i] | 382 | 284&nbsp&nbsp/ 7 / 0 | 42 | 5 | 0 | DT,FL | Report |
| #2 | | 3,431,376 | 95.19% | yuuch | 382 | 270&nbsp&nbsp/ 21 / 0 | 31 | 16 | 0 | HD,HR,DT | Report |
| #3 | | 3,386,539 | 100.00% | aRnio | 382 | 291&nbsp&nbsp/ 0 / 0 | 47 | 0 | 0 | HD,DT | Report |
| #4 | | 3,385,439 | 100.00% | Xbox | 382 | 291&nbsp&nbsp/ 0 / 0 | 47 | 0 | 0 | HD,DT | Report |
| #5 | | 3,384,339 | 100.00% | Raindrop | 382 | 291&nbsp&nbsp/ 0 / 0 | 47 | 0 | 0 | HD,DT | Report |
| #6 | | 3,384,339 | 100.00% | qqale | 382 | 291&nbsp&nbsp/ 0 / 0 | 47 | 0 | 0 | HD,DT | Report |
| #7 | | 3,383,239 | 100.00% | Rewolution | 382 | 291&nbsp&nbsp/ 0 / 0 | 47 | 0 | 0 | HD,DT | Report |
| #8 | | 3,383,239 | 100.00% | Enon | 382 | 291&nbsp&nbsp/ 0 / 0 | 47 | 0 | 0 | HD,DT | Report |
| #9 | | 3,381,039 | 100.00% | -n4 | 382 | 291&nbsp&nbsp/ 0 / 0 | 47 | 0 | 0 | HD,DT | Report |
| #10 | | 3,381,039 | 100.00% | CZDemon | 382 | 291&nbsp&nbsp/ 0 / 0 | 47 | 0 | 0 | HD,DT | Report |
| #11 | | 3,381,039 | 100.00% | Will Stetson | 382 | 291&nbsp&nbsp/ 0 / 0 | 47 | 0 | 0 | HD,DT | Report |
| #12 | | 3,381,039 | 100.00% | WardoX | 382 | 291&nbsp&nbsp/ 0 / 0 | 47 | 0 | 0 | HD,DT | Report |
| #13 | | 3,381,039 | 100.00% | Meg | 382 | 291&nbsp&nbsp/ 0 / 0 | 47 | 0 | 0 | HD,DT | Report |
| #14 | | 3,379,939 | 100.00% | cchihying | 382 | 291&nbsp&nbsp/ 0 / 0 | 47 | 0 | 0 | HD,DT | Report |
| #15 | | 3,379,085 | 99.77% | [ Splash ] | 382 | 290&nbsp&nbsp/ 1 / 0 | 46 | 1 | 0 | HD,DT | Report |
| #16 | | 3,377,739 | 100.00% | teakn | 382 | 291&nbsp&nbsp/ 0 / 0 | 47 | 0 | 0 | HD,DT | Report |
| #17 | | 3,376,639 | 100.00% | AAA | 382 | 291&nbsp&nbsp/ 0 / 0 | 47 | 0 | 0 | HD,DT | Report |
| #18 | | 3,376,279 | 99.77% | xLuka | 382 | 290&nbsp&nbsp/ 1 / 0 | 46 | 1 | 0 | HD,DT | Report |
| #19 | | 3,375,539 | 100.00% | Nicksomething | 382 | 291&nbsp&nbsp/ 0 / 0 | 47 | 0 | 0 | HD,NC | Report |
| #20 | | 3,374,681 | 99.77% | mentalw | 382 | 290&nbsp&nbsp/ 1 / 0 | 46 | 1 | 0 | HD,DT | Report |
| #21 | | 3,374,037 | 99.77% | Booguboo | 382 | 290&nbsp&nbsp/ 1 / 0 | 46 | 1 | 0 | HD,DT | Report |
| #22 | | 3,373,339 | 100.00% | jitsumin | 382 | 291&nbsp&nbsp/ 0 / 0 | 47 | 0 | 0 | HD,DT | Report |
| #23 | | 3,373,339 | 100.00% | ShuFunG- | 382 | 291&nbsp&nbsp/ 0 / 0 | 47 | 0 | 0 | HD,DT | Report |
| #24 | | 3,371,963 | 99.77% | Karthy | 382 | 290&nbsp&nbsp/ 1 / 0 | 46 | 1 | 0 | HD,DT | Report |
| #25 | | 3,371,139 | 100.00% | FinL | 382 | 291&nbsp&nbsp/ 0 / 0 | 47 | 0 | 0 | HD,DT | Report |
| #26 | | 3,371,139 | 100.00% | muchy | 382 | 291&nbsp&nbsp/ 0 / 0 | 47 | 0 | 0 | HD,DT | Report |
| #27 | | 3,370,395 | 99.77% | Entime | 382 | 290&nbsp&nbsp/ 1 / 0 | 46 | 1 | 0 | HD,DT | Report |
| #28 | | 3,370,131 | 99.77% | AimNeet | 382 | 290&nbsp&nbsp/ 1 / 0 | 46 | 1 | 0 | HD,DT | Report |
| #29 | | 3,370,039 | 100.00% | orignalsck | 382 | 291&nbsp&nbsp/ 0 / 0 | 47 | 0 | 0 | HD,DT | Report |
| #30 | | 3,369,999 | 99.54% | [- YaSen -] | 382 | 289&nbsp&nbsp/ 2 / 0 | 45 | 2 | 0 | HD,DT | Report |
| #31 | | 3,369,617 | 99.31% | ksg | 382 | 288&nbsp&nbsp/ 3 / 0 | 44 | 3 | 0 | HD,DT | Report |
| #32 | | 3,369,299 | 99.77% | 408 | 382 | 290&nbsp&nbsp/ 1 / 0 | 46 | 1 | 0 | HD,DT | Report |
| #33 | | 3,368,062 | 99.31% | AntoN | 382 | 288&nbsp&nbsp/ 3 / 0 | 44 | 3 | 0 | HD,DT | Report |
| #34 | | 3,366,848 | 99.54% | Calcium | 382 | 289&nbsp&nbsp/ 2 / 0 | 45 | 2 | 0 | HD,DT | Report |
| #35 | | 3,366,373 | 99.77% | NightShade07 | 382 | 290&nbsp&nbsp/ 1 / 0 | 46 | 1 | 0 | HD,DT | Report |
| #36 | | 3,364,814 | 99.77% | YuaKKuma | 382 | 290&nbsp&nbsp/ 1 / 0 | 46 | 1 | 0 | HD,DT | Report |
| #37 | | 3,364,616 | 99.54% | _verto_ | 382 | 289&nbsp&nbsp/ 2 / 0 | 45 | 2 | 0 | HD,DT | Report |
| #38 | | 3,361,386 | 99.54% | emu1337 | 382 | 289&nbsp&nbsp/ 2 / 0 | 45 | 2 | 0 | HD,DT | Report |
| #39 | | 3,361,362 | 99.77% | Angry | 381 | 290&nbsp&nbsp/ 1 / 0 | 46 | 1 | 0 | HD,DT | Report |
| #40 | | 3,361,321 | 99.77% | Linckey | 382 | 290&nbsp&nbsp/ 1 / 0 | 46 | 1 | 0 | HD,DT | Report |
| #41 | | 3,360,727 | 99.54% | Vynillae | 382 | 289&nbsp&nbsp/ 2 / 0 | 46 | 1 | 0 | HD,DT | Report |
| #42 | | 3,356,009 | 99.08% | xWasd | 382 | 287&nbsp&nbsp/ 4 / 0 | 43 | 4 | 0 | HD,DT | Report |
| #43 | | 3,354,879 | 98.40% | Mangoxylic | 382 | 284&nbsp&nbsp/ 7 / 0 | 42 | 5 | 0 | HD,DT | Report |
| #44 | | 3,354,508 | 99.54% | v6842951370 | 382 | 289&nbsp&nbsp/ 2 / 0 | 45 | 2 | 0 | HD,DT | Report |
| #45 | | 3,354,070 | 99.08% | GameBear | 382 | 287&nbsp&nbsp/ 4 / 0 | 45 | 2 | 0 | HD,DT | Report |
| #46 | | 3,353,813 | 99.31% | kusonemi | 382 | 288&nbsp&nbsp/ 3 / 0 | 44 | 3 | 0 | HD,DT | Report |
| #47 | | 3,353,258 | 98.74% | xasuma | 382 | 286&nbsp&nbsp/ 3 / 2 | 44 | 2 | 0 | HD,DT | Report |
| #48 | | 3,352,188 | 99.31% | Happy New Year | 382 | 288&nbsp&nbsp/ 3 / 0 | 44 | 3 | 0 | HD,DT | Report |
| #49 | | 3,350,675 | 99.08% | jeanzy | 382 | 287&nbsp&nbsp/ 4 / 0 | 46 | 1 | 0 | HD,DT | Report |
| #50 | | 3,349,640 | 98.80% | Murasaki-Desu | 382 | 286&nbsp&nbsp/ 4 / 1 | 44 | 2 | 0 | HD,DT | Report |