Beatmap Listing » Yousei Teikoku - Shadow Corps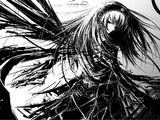 Yousei Teikoku - Shadow Corps
Ready for mods!
Difficulties
Normal :
Done
Hard :
Done
Light Insane :
Done
Insane :
Done
Insane + :
Done
Light Extra :
Done
Extra :
Done
Challenge :
Done
Changelog
02/05/2017 : Extreme diff. modifs (hitsounds) ans it's now more Extreme :') | Hard diff got some modifs too (hitsounds and there are more notes)
08/05/2017 : Minor changes in every diff except the normal one (hitsounds and notes' adjustments)
14/05/2017 : Improvement in the Normal and Hard diffs
25/07/2017 : Remaking of the Light Insane, Insane, Insane +, Light Extra, and Extra diffs. Extreme diff deleted, "Challenge" diff added.
13/08/2017 : Improvement in some diffs.
18/08/2017 : Hard diff now done, slider velocity chagne in normal diff, adjustments made in Extra diff, Revised Light Extra now done.
19/08/2017 : Light Insane diff now done, little modifications in the Insane diff. Slider velocity reduced in the Normal diff, some improvement has been made in this diff too. / Normal diff now done, revised Insane + diff started, old insane and insane + deleted.
20/08/2017 : Improvement in Insane + diff, little changes in Insane diff.
22/08/2017 : Timing changes, modifications in every map (notes adjustments, and little changes in Light Extra and Extra diffs) and Insane + diff now done.