Artist:
WSTR
Circle Size:

Approach Rate:

Title:
Eastbound & Down
HP Drain:

Star Difficulty:

(5.72)
Creator:
HanzeR
Accuracy:

Length:
3:26 (3:14 drain)
Source:
Genre:
Unspecified (Other)
BPM:
170
Tags:
irreversible
User Rating:
Success Rate:
Points of Failure:


(graph is accumulative, based on % at fail/retry)

6.7% (270 of 4050 plays)

Submitted:
Loved:
Apr 13, 2017
Jan 9, 2018
Rating Spread:

Favourited 62 times in total

Users that love this map: vkells, tukamoto7km, Oxyg3n, emmy, Senpaii, smh, Corrupt, Jamker, bluesfan, Hysteria, Kaifin, - XVZ -, Toy, Josde, My Angelsim, hootco, -Blue-, Bullhax, M a t t y, Arenth and many more!
Options:
Modding / Discussion
This map is in a LOVED state.
As such, it will not award any pp and leaderboards may be reset by the beatmap creator.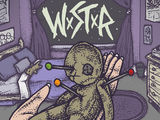 When I go I swear I'll haunt you
No one gives you chills like I do
smh is in the lead! ()
Score
32,310,962 (99.34%)
Max Combo
1473
300 / 100 / 50
896 / 9 / 0
Misses
0
Geki (Elite Beat!)
351
Katu (Beat!)
8
Mods
HD
Top 50 Scoreboard
| | Rank | Score | Accuracy | Player | Max Combo | 300 / 100 / 50 | Geki | Katu | Misses | Mods | |
| --- | --- | --- | --- | --- | --- | --- | --- | --- | --- | --- | --- |
| #1 | | 32,310,962 | 99.34% | smh | 1473 | 896&nbsp&nbsp/ 9 / 0 | 351 | 8 | 0 | HD | Report |
| #2 | | 30,697,098 | 99.78% | fieryrage | 1471 | 902&nbsp&nbsp/ 3 / 0 | 356 | 3 | 0 | None | Report |
| #3 | | 30,200,884 | 98.75% | Kaifin | 1466 | 888&nbsp&nbsp/ 17 / 0 | 344 | 15 | 0 | None | Report |
| #4 | | 28,197,110 | 99.23% | Doomsday | 1385 | 895&nbsp&nbsp/ 9 / 0 | 350 | 8 | 1 | None | Report |
| #5 | | 28,156,040 | 98.45% | Blazink | 1387 | 886&nbsp&nbsp/ 14 / 2 | 346 | 10 | 3 | None | Report |
| #6 | | 28,119,092 | 99.15% | Umbre | 1386 | 895&nbsp&nbsp/ 7 / 0 | 350 | 6 | 3 | None | Report |
| #7 | | 24,309,898 | 97.86% | Hranolka | 1285 | 879&nbsp&nbsp/ 20 / 0 | 338 | 16 | 6 | None | Report |
| #8 | | 21,956,660 | 95.67% | Prophet | 1237 | 848&nbsp&nbsp/ 53 / 1 | 314 | 42 | 3 | None | Report |
| #9 | | 20,427,198 | 98.21% | nasobol90 | 1178 | 883&nbsp&nbsp/ 17 / 1 | 340 | 14 | 4 | None | Report |
| #10 | | 18,151,236 | 97.62% | -Trigger | 1100 | 875&nbsp&nbsp/ 25 / 1 | 333 | 21 | 4 | None | Report |
| #11 | | 17,239,675 | 96.83% | ffstar | 1028 | 866&nbsp&nbsp/ 30 / 2 | 331 | 22 | 7 | HD | Report |
| #12 | | 16,319,226 | 96.56% | Moegi | 1054 | 864&nbsp&nbsp/ 29 / 1 | 327 | 22 | 11 | None | Report |
| #13 | | 14,845,214 | 96.35% | First Love | 984 | 859&nbsp&nbsp/ 39 / 0 | 322 | 31 | 7 | None | Report |
| #14 | | 14,568,726 | 96.67% | Fser | 978 | 864&nbsp&nbsp/ 32 / 1 | 328 | 24 | 8 | None | Report |
| #15 | | 14,182,054 | 96.28% | Jantsi | 973 | 859&nbsp&nbsp/ 36 / 2 | 317 | 33 | 8 | None | Report |
| #16 | | 12,690,474 | 96.70% | Lazer | 721 | 861&nbsp&nbsp/ 42 / 1 | 329 | 28 | 1 | None | Report |
| #17 | | 12,548,601 | 98.07% | Fuma | 825 | 882&nbsp&nbsp/ 16 / 1 | 337 | 16 | 6 | HD | Report |
| #18 | | 12,404,600 | 96.94% | DigiDrake | 819 | 864&nbsp&nbsp/ 39 / 2 | 322 | 35 | 0 | HR | Report |
| #19 | | 11,825,225 | 94.60% | WubWoofWolf | 794 | 836&nbsp&nbsp/ 57 / 7 | 312 | 37 | 5 | HD,HR | Report |
| #20 | | 10,946,180 | 95.47% | [ Cal ] | 826 | 849&nbsp&nbsp/ 43 / 4 | 313 | 35 | 9 | None | Report |
| #21 | | 10,884,591 | 96.41% | VRainbow | 729 | 863&nbsp&nbsp/ 28 / 1 | 328 | 21 | 13 | HD | Report |
| #22 | | 10,697,956 | 91.58% | EliteBrandon365 | 757 | 796&nbsp&nbsp/ 95 / 7 | 272 | 76 | 7 | HD | Report |
| #23 | | 10,208,904 | 95.95% | Cursetyl | 601 | 859&nbsp&nbsp/ 28 / 0 | 326 | 23 | 18 | None | Report |
| #24 | | 9,150,074 | 95.71% | an ORLY beast | 574 | 853&nbsp&nbsp/ 39 / 1 | 319 | 32 | 12 | None | Report |
| #25 | | 8,581,420 | 94.84% | ReazerXI | 649 | 841&nbsp&nbsp/ 52 / 0 | 312 | 37 | 12 | None | Report |
| #26 | | 8,524,066 | 96.87% | SanteriP | 547 | 868&nbsp&nbsp/ 24 / 4 | 332 | 17 | 9 | None | Report |
| #27 | | 8,523,952 | 96.11% | RaZn | 615 | 858&nbsp&nbsp/ 34 / 3 | 322 | 27 | 10 | None | Report |
| #28 | | 8,413,944 | 98.07% | Jensen | 688 | 881&nbsp&nbsp/ 19 / 1 | 337 | 17 | 4 | None | Report |
| #29 | | 8,179,182 | 95.29% | Avernus | 630 | 848&nbsp&nbsp/ 42 / 2 | 317 | 31 | 13 | None | Report |
| #30 | | 8,143,466 | 95.08% | Tsumun | 642 | 850&nbsp&nbsp/ 30 / 3 | 314 | 24 | 22 | None | Report |
| #31 | | 7,963,236 | 95.56% | Slips | 649 | 855&nbsp&nbsp/ 29 / 1 | 321 | 23 | 20 | None | Report |
| #32 | | 7,462,072 | 97.29% | grasmaaier | 516 | 875&nbsp&nbsp/ 16 / 1 | 334 | 15 | 13 | None | Report |
| #33 | | 7,427,988 | 95.25% | Babypowder13 | 556 | 845&nbsp&nbsp/ 51 / 0 | 316 | 35 | 9 | None | Report |
| #34 | | 7,411,566 | 95.21% | M P 4 | 639 | 849&nbsp&nbsp/ 37 / 2 | 315 | 28 | 17 | None | Report |
| #35 | | 7,408,292 | 97.35% | Damnjelly | 477 | 873&nbsp&nbsp/ 24 / 0 | 333 | 21 | 8 | None | Report |
| #36 | | 7,386,496 | 96.56% | sullyjhf | 446 | 864&nbsp&nbsp/ 29 / 1 | 332 | 19 | 11 | None | Report |
| #37 | | 7,351,655 | 97.94% | Sadness | 447 | 882&nbsp&nbsp/ 13 / 0 | 340 | 13 | 10 | HD | Report |
| #38 | | 6,653,808 | 97.62% | Weed | 453 | 876&nbsp&nbsp/ 22 / 1 | 335 | 20 | 6 | None | Report |
| #39 | | 6,553,658 | 96.67% | TinyLoliGirl | 444 | 866&nbsp&nbsp/ 26 / 1 | 329 | 20 | 12 | None | Report |
| #40 | | 6,543,134 | 91.42% | Spinner | 521 | 796&nbsp&nbsp/ 93 / 2 | 288 | 57 | 14 | None | Report |
| #41 | | 6,424,800 | 94.53% | HKrecords_ | 537 | 839&nbsp&nbsp/ 47 / 5 | 305 | 38 | 14 | None | Report |
| #42 | | 6,378,766 | 96.46% | HappyStick | 441 | 862&nbsp&nbsp/ 32 / 2 | 328 | 22 | 9 | None | Report |
| #43 | | 6,236,604 | 94.03% | Susurrus | 524 | 835&nbsp&nbsp/ 48 / 0 | 313 | 30 | 22 | None | Report |
| #44 | | 5,991,704 | 94.03% | alkalde | 524 | 832&nbsp&nbsp/ 54 / 6 | 307 | 37 | 13 | None | Report |
| #45 | | 5,975,808 | 96.04% | UndeadCapulet | 474 | 859&nbsp&nbsp/ 29 / 3 | 329 | 19 | 14 | None | Report |
| #46 | | 5,964,558 | 92.38% | WeirdAlYankovic | 555 | 809&nbsp&nbsp/ 79 / 4 | 296 | 52 | 13 | None | Report |
| #47 | | 5,919,864 | 96.41% | KII0 | 479 | 862&nbsp&nbsp/ 31 / 1 | 325 | 27 | 11 | None | Report |
| #48 | | 5,574,862 | 91.27% | nhk1337 | 578 | 801&nbsp&nbsp/ 74 / 2 | 291 | 47 | 28 | None | Report |
| #49 | | 5,560,282 | 95.29% | jez from the 6 | 464 | 847&nbsp&nbsp/ 44 / 4 | 309 | 40 | 10 | None | Report |
| #50 | | 5,540,018 | 91.58% | -AndzeN Desu- | 441 | 802&nbsp&nbsp/ 76 / 9 | 284 | 54 | 18 | None | Report |