Artist:
M2U
Circle Size:

Approach Rate:

Title:
Velocity
HP Drain:

Star Difficulty:

(4.74)
Creator:
Gero
Accuracy:

Length:
2:11 (2:11 drain)
Source:
Genre:
Electronic (Instrumental)
BPM:
160
Tags:
mmc mmc2 modhelp mapping contest yabai futurebass irreversible
User Rating:
Success Rate:
Points of Failure:


(graph is accumulative, based on % at fail/retry)

8.2% (1262 of 15423 plays)

Submitted:
Ranked:
Apr 2, 2017
Apr 20, 2017
Rating Spread:

Favourited 41 times in total

Users that love this map: NiaSenpai, 1spitfire1, mysro, Op_timistic, GAMEINSTALLER, johnrolly17, java_finch, teddyharjono, - Akashia -, DeviousPanda, sneaky toast, -[Kazuma]-, Gezrard, Su1fu7, Sochnyi, hakimkill2, bold and brash, Bubblun, nagisashiota11, ZhikaNambaVan and many more!
Options:
This Beatmap's Thread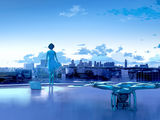 4-way tie for 3rd Place!
feat. 18th!



Storyboard

by Geroversible.
Wario is in the lead! ()
Score
12,817,899 (98.44%)
Max Combo
808
300 / 100 / 50
460 / 11 / 0
Misses
0
Geki (Elite Beat!)
175
Katu (Beat!)
10
Mods
HD,HR
Top 50 Scoreboard
| | Rank | Score | Accuracy | Player | Max Combo | 300 / 100 / 50 | Geki | Katu | Misses | Mods | |
| --- | --- | --- | --- | --- | --- | --- | --- | --- | --- | --- | --- |
| #1 | | 12,817,899 | 98.44% | Wario | 808 | 460&nbsp&nbsp/ 11 / 0 | 175 | 10 | 0 | HD,HR | Report |
| #2 | | 12,682,815 | 97.45% | gusrua123 | 808 | 453&nbsp&nbsp/ 18 / 0 | 173 | 12 | 0 | HD,HR | Report |
| #3 | | 12,300,666 | 100.00% | Xilver | 810 | 471&nbsp&nbsp/ 0 / 0 | 185 | 0 | 0 | HD | Report |
| #4 | | 12,132,582 | 99.15% | ktgster | 807 | 465&nbsp&nbsp/ 6 / 0 | 179 | 6 | 0 | HD | Report |
| #5 | | 12,129,712 | 98.97% | cabbage | 810 | 464&nbsp&nbsp/ 6 / 1 | 179 | 5 | 0 | HD | Report |
| #6 | | 12,050,294 | 98.87% | Leftiezi | 804 | 463&nbsp&nbsp/ 8 / 0 | 178 | 7 | 0 | HD | Report |
| #7 | | 12,001,258 | 98.44% | pyrowar56 | 805 | 460&nbsp&nbsp/ 11 / 0 | 175 | 10 | 0 | HD | Report |
| #8 | | 11,944,684 | 97.52% | Sly | 810 | 454&nbsp&nbsp/ 15 / 2 | 172 | 11 | 0 | HD | Report |
| #9 | | 11,901,268 | 97.59% | Ldd-D | 807 | 454&nbsp&nbsp/ 17 / 0 | 169 | 16 | 0 | HD | Report |
| #10 | | 11,819,396 | 96.74% | rinkon | 809 | 448&nbsp&nbsp/ 23 / 0 | 165 | 20 | 0 | HR | Report |
| #11 | | 11,635,832 | 95.68% | Prophet | 807 | 441&nbsp&nbsp/ 28 / 2 | 160 | 24 | 0 | HD | Report |
| #12 | | 11,548,880 | 99.58% | KromaRO | 809 | 468&nbsp&nbsp/ 3 / 0 | 182 | 3 | 0 | None | Report |
| #13 | | 11,526,660 | 99.43% | R a h a r u | 809 | 467&nbsp&nbsp/ 4 / 0 | 181 | 4 | 0 | None | Report |
| #14 | | 11,508,010 | 99.15% | iHeartSnuSnu | 810 | 465&nbsp&nbsp/ 6 / 0 | 180 | 5 | 0 | None | Report |
| #15 | | 11,483,090 | 99.01% | HappyStick | 808 | 464&nbsp&nbsp/ 7 / 0 | 180 | 5 | 0 | None | Report |
| #16 | | 11,479,540 | 99.15% | mook | 809 | 465&nbsp&nbsp/ 6 / 0 | 179 | 6 | 0 | None | Report |
| #17 | | 11,471,220 | 99.15% | Raindrop | 807 | 465&nbsp&nbsp/ 6 / 0 | 179 | 6 | 0 | None | Report |
| #18 | | 11,470,330 | 98.87% | Summer | 810 | 463&nbsp&nbsp/ 8 / 0 | 178 | 7 | 0 | None | Report |
| #19 | | 11,469,170 | 99.01% | ABYSS10001 | 810 | 464&nbsp&nbsp/ 7 / 0 | 179 | 6 | 0 | None | Report |
| #20 | | 11,441,015 | 95.47% | chezbananas | 798 | 440&nbsp&nbsp/ 27 / 4 | 157 | 24 | 0 | HD | Report |
| #21 | | 11,387,600 | 98.58% | - Daichi - | 805 | 461&nbsp&nbsp/ 10 / 0 | 178 | 7 | 0 | None | Report |
| #22 | | 11,370,210 | 98.34% | Getus Rektus | 807 | 460&nbsp&nbsp/ 8 / 3 | 177 | 7 | 0 | None | Report |
| #23 | | 11,309,830 | 97.45% | Coppola | 808 | 453&nbsp&nbsp/ 18 / 0 | 170 | 15 | 0 | None | Report |
| #24 | | 11,286,060 | 98.16% | andchen | 805 | 458&nbsp&nbsp/ 13 / 0 | 172 | 13 | 0 | None | Report |
| #25 | | 11,169,660 | 96.96% | Mabel88 | 806 | 450&nbsp&nbsp/ 19 / 2 | 169 | 14 | 0 | None | Report |
| #26 | | 11,116,620 | 96.60% | Faygor | 801 | 447&nbsp&nbsp/ 24 / 0 | 165 | 20 | 0 | None | Report |
| #27 | | 9,212,249 | 96.67% | Myst1k | 705 | 449&nbsp&nbsp/ 18 / 2 | 169 | 13 | 2 | HD | Report |
| #28 | | 9,121,987 | 96.99% | pyccknn | 703 | 450&nbsp&nbsp/ 20 / 1 | 169 | 15 | 0 | HD | Report |
| #29 | | 9,041,835 | 99.15% | -Machine- | 684 | 465&nbsp&nbsp/ 6 / 0 | 179 | 6 | 0 | HD | Report |
| #30 | | 8,976,410 | 98.30% | Nussegge | 709 | 460&nbsp&nbsp/ 9 / 0 | 174 | 9 | 2 | None | Report |
| #31 | | 8,946,070 | 98.09% | fishipat | 710 | 458&nbsp&nbsp/ 12 / 0 | 174 | 10 | 1 | None | Report |
| #32 | | 8,943,000 | 97.95% | Fenrir | 708 | 458&nbsp&nbsp/ 9 / 2 | 176 | 6 | 2 | None | Report |
| #33 | | 8,901,030 | 97.84% | davidercool | 707 | 457&nbsp&nbsp/ 11 / 1 | 176 | 7 | 2 | None | Report |
| #34 | | 8,851,253 | 97.17% | S-e r v a l y | 680 | 451&nbsp&nbsp/ 20 / 0 | 168 | 17 | 0 | HD | Report |
| #35 | | 8,837,320 | 96.11% | Tylr19 | 709 | 444&nbsp&nbsp/ 26 / 0 | 163 | 21 | 1 | None | Report |
| #36 | | 8,798,270 | 97.45% | YuaKKuma | 705 | 454&nbsp&nbsp/ 15 / 0 | 169 | 14 | 2 | None | Report |
| #37 | | 8,779,930 | 96.96% | Hobbes2 | 706 | 450&nbsp&nbsp/ 20 / 0 | 169 | 15 | 1 | None | Report |
| #38 | | 8,623,760 | 96.21% | Tothe moon | 705 | 445&nbsp&nbsp/ 24 / 1 | 166 | 17 | 1 | None | Report |
| #39 | | 8,514,870 | 97.56% | bold and brash | 693 | 454&nbsp&nbsp/ 16 / 1 | 170 | 14 | 0 | None | Report |
| #40 | | 8,184,150 | 97.06% | Nagata- | 676 | 451&nbsp&nbsp/ 17 / 3 | 167 | 16 | 0 | None | Report |
| #41 | | 7,821,443 | 97.20% | Windshear | 596 | 452&nbsp&nbsp/ 17 / 1 | 168 | 16 | 1 | HD,HR | Report |
| #42 | | 7,636,110 | 94.69% | Azer | 599 | 437&nbsp&nbsp/ 25 / 4 | 159 | 21 | 5 | HD,DT | Report |
| #43 | | 7,492,670 | 97.10% | Rot | 632 | 451&nbsp&nbsp/ 19 / 0 | 169 | 15 | 1 | None | Report |
| #44 | | 7,491,554 | 97.49% | krabbypatty | 591 | 454&nbsp&nbsp/ 15 / 1 | 172 | 12 | 1 | HD | Report |
| #45 | | 7,469,360 | 99.08% | Genjuro | 617 | 465&nbsp&nbsp/ 5 / 0 | 179 | 5 | 1 | None | Report |
| #46 | | 7,346,262 | 95.90% | Chadi | 589 | 442&nbsp&nbsp/ 29 / 0 | 165 | 20 | 0 | HD | Report |
| #47 | | 7,146,186 | 94.30% | Kyoushouryuu | 583 | 433&nbsp&nbsp/ 31 / 5 | 155 | 26 | 2 | HR | Report |
| #48 | | 7,137,062 | 96.39% | _YuriNee | 584 | 447&nbsp&nbsp/ 19 / 4 | 166 | 17 | 1 | HR | Report |
| #49 | | 7,101,300 | 97.81% | Mikatan129 | 590 | 456&nbsp&nbsp/ 14 / 0 | 173 | 11 | 1 | None | Report |
| #50 | | 7,087,670 | 95.90% | matthew- | 610 | 442&nbsp&nbsp/ 29 / 0 | 166 | 19 | 0 | None | Report |