Artist:
Camellia
Key Amount:

Approach Rate:

Title:
Backbeat Maniac
HP Drain:

Star Difficulty:

(5.51)
Creator:
Evening
Accuracy:

Length:
3:35 (3:35 drain)
Source:
Genre:
Unspecified (Other)
BPM:
150
Tags:
User Rating:
Success Rate:
Points of Failure:


(graph is accumulative, based on % at fail/retry)

11.3% (2556 of 22698 plays)

Submitted:
Loved:
Mar 17, 2017
Oct 2, 2017
Rating Spread:

Favourited 120 times in total

Users that love this map: Halogen-, FuZ, RayHeart7523, Awang411, leqek, DoNotMess, Cryolien, [Zero]4, wtfamidoing, Kamikaze, Suu is my waifu, Nishizumi, dionzz99, mithew, genkicho, floodlord, -Electro-, BlueRazer, Sonicpichu, ChocoCoki- and many more!
Options:
Modding / Discussion
This map is in a LOVED state.
As such, it will not award any pp and leaderboards may be reset by the beatmap creator.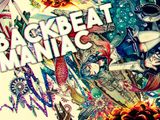 Track Link
Your eyes deceive you
/
An illusion fools you all
/
I move for the kill.
SVs

•

Memorization
Background Source
If you pass (somehow) good jobbu o wo)bbbbbbbbbbbbbbbbbbbbbbbbbb
Guilhermeziat is in the lead! ()
Score
983,997 (99.51%)
Max Combo
2760
MAX / 300 / 200
1692 / 585 / 34
100 / 50 / Misses
0 / 0 / 0
Mods
None
Top 50 Scoreboard
Rank
Score
Accuracy
Player
Max Combo
MAX
300
200
100
50
Miss
Mods
#1
983,997
99.51%
Guilhermeziat
2760
1692
585
34
0
0
0
None
Report
#2
966,506
98.95%
Decheitful
2214
1573
674
58
3
0
3
None
Report
#3
964,260
99.02%
jakads
2231
1789
468
44
5
2
3
None
Report
#4
955,966
98.90%
SDMseven
2185
1665
579
61
3
0
3
None
Report
#5
950,538
98.71%
wonder5193
2090
1511
721
70
7
1
1
None
Report
#6
939,951
98.36%
-Electro-
887
1577
656
55
9
3
11
None
Report
#7
936,406
98.57%
EFP
1692
1296
928
78
6
0
3
None
Report
#8
927,503
98.19%
Halogen-
2076
1560
654
76
12
3
6
None
Report
#9
927,074
97.70%
Gekido-
2218
1543
652
86
16
1
13
None
Report
#10
925,833
97.77%
_Vin-
1521
1421
750
130
5
1
4
None
Report
#11
925,761
97.63%
DoNotMess
1985
1549
644
87
14
4
13
None
Report
#12
911,352
97.32%
OrienST8
865
1482
693
99
21
6
10
None
Report
#13
910,911
97.48%
stupud man
1345
1369
794
128
13
0
7
None
Report
#14
909,772
96.86%
SillyFangirl
2001
1380
754
146
18
6
7
None
Report
#15
908,997
97.22%
leqek
937
1385
779
114
20
0
13
None
Report
#16
904,693
97.07%
RemFangirl
1363
1516
641
120
17
4
13
None
Report
#17
902,576
97.04%
Cryolien
1238
1294
859
123
20
6
9
None
Report
#18
901,712
97.51%
Couil
851
1360
820
100
20
1
10
None
Report
#19
901,535
97.04%
Razzy
2241
1354
799
121
25
3
9
None
Report
#20
899,732
97.01%
MAAAAAAAAAAAAAS
1290
1148
977
171
6
6
3
None
Report
#21
898,728
97.06%
Suu is my waifu
1694
1281
871
122
28
3
6
None
Report
#22
896,596
96.97%
Noxus
734
1417
749
101
19
8
17
None
Report
#23
893,000
96.50%
sebaex
1254
1485
655
119
29
6
17
None
Report
#24
888,113
96.33%
Domblade
633
1457
683
111
31
11
18
None
Report
#25
885,092
96.45%
UrsoManso
1208
1348
788
120
36
6
13
None
Report
#26
884,140
96.50%
LostCool
1137
1324
816
116
35
6
14
None
Report
#27
881,934
95.12%
Retsukiya
2091
1353
711
172
50
17
8
None
Report
#28
879,816
96.87%
Stink God
1195
1086
1022
193
5
2
3
None
Report
#29
877,758
96.78%
Elementaires
691
1300
842
130
22
4
13
None
Report
#30
875,862
96.25%
Jinjin
1152
1353
767
144
21
8
18
None
Report
#31
867,740
95.80%
WalterToro
862
1309
789
157
31
6
19
None
Report
#32
866,914
96.61%
TheToaphster
660
1391
740
141
20
6
13
None
Report
#33
866,327
95.80%
Mr_ZenlIfeJa
855
1206
893
156
29
7
20
None
Report
#34
865,656
95.59%
Tidek
856
1330
765
155
28
9
24
None
Report
#35
862,335
95.38%
floodlord
854
1288
784
178
37
7
17
None
Report
#36
859,429
95.26%
wtfamidoing
864
1306
786
145
32
13
29
None
Report
#37
854,980
95.17%
SitekX
1027
1328
754
155
36
12
26
None
Report
#38
853,512
95.02%
juankristal
848
1282
801
142
50
10
26
None
Report
#39
853,406
95.41%
RiceyRice
1249
1320
762
168
27
11
23
None
Report
#40
852,905
94.94%
Asrielly
864
1406
670
151
44
17
23
None
Report
#41
849,214
95.49%
LovelySerenade
1264
1229
836
195
33
4
14
None
Report
#42
844,523
94.94%
Genarou
1317
1195
839
220
34
13
10
None
Report
#43
843,844
94.80%
CommandoBlack
1019
1287
765
183
39
23
14
FL
Report
#44
841,921
95.51%
andykaakmald
1324
1174
904
174
33
13
13
None
Report
#45
841,589
94.98%
Lothus
973
1238
813
204
18
12
26
None
Report
#46
840,567
95.49%
KH_Supernova
861
1323
768
154
35
9
22
None
Report
#47
835,655
94.87%
andreymc
809
1308
750
182
37
5
29
None
Report
#48
832,239
94.81%
Flames99Fuse
846
1266
789
186
30
12
28
None
Report
#49
828,723
94.47%
RubemJunior
566
1333
735
135
68
15
25
None
Report
#50
828,571
95.44%
Niro-
1224
969
1067
245
19
0
11
FI
Report