Artist:
Knights
Circle Size:

Approach Rate:

Title:
Fight for Judge
HP Drain:

Star Difficulty:

(3.38)
Creator:
Regraz
Accuracy:

Length:
1:43 (1:28 drain)
Source:
あんさんぶるスターズ!
Genre:
Video Game (Japanese)
BPM:
131
Tags:
ensemble stars habiholic mobile game happy elements ナイツ 月永 レオ tsukinaga leo 浅沼 晋太郎 瀬名 泉 sena izumi 伊藤 昌海
User Rating:
Success Rate:
Points of Failure:


(graph is accumulative, based on % at fail/retry)

16.3% (1386 of 8488 plays)

Submitted:
Ranked:
Mar 8, 2017
Jul 16, 2017
Rating Spread:

Favourited 35 times in total

Users that love this map: Francessy, yuukeyy, stuwn222, v587000, miiniwa, LuuElric, rikka8998, mizuukei, hetaneko-chan, [UmbrA], [Kurose Riku], cheslock, minouaze, Angiie12, ABrandTV, ModernLolita, pumalolman, yandere asesino, Marglyttur_OHO, ArizenTouko and many more!
Options:
This Beatmap's Thread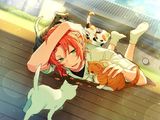 31th.
Genre Suggestion: Video Game; Japanese
我是KnightsP
如果你能找到Knights群P本的话我可以免费送你一个MOD!
Normal - me
Hard - HabiHolic
Insane - me
Walshy is in the lead! ()
Score
2,972,698 (100.00%)
Max Combo
413
300 / 100 / 50
239 / 0 / 0
Misses
0
Geki (Elite Beat!)
50
Katu (Beat!)
0
Mods
HD,DT
Top 50 Scoreboard
| | Rank | Score | Accuracy | Player | Max Combo | 300 / 100 / 50 | Geki | Katu | Misses | Mods | |
| --- | --- | --- | --- | --- | --- | --- | --- | --- | --- | --- | --- |
| #1 | | 2,972,698 | 100.00% | Walshy | 413 | 239&nbsp&nbsp/ 0 / 0 | 50 | 0 | 0 | HD,DT | Report |
| #2 | | 2,972,698 | 100.00% | PEPOTTI | 413 | 239&nbsp&nbsp/ 0 / 0 | 50 | 0 | 0 | HD,DT | Report |
| #3 | | 2,971,598 | 100.00% | AAA | 413 | 239&nbsp&nbsp/ 0 / 0 | 50 | 0 | 0 | HD,DT | Report |
| #4 | | 2,970,498 | 100.00% | Karthy | 413 | 239&nbsp&nbsp/ 0 / 0 | 50 | 0 | 0 | HD,DT | Report |
| #5 | | 2,963,831 | 99.44% | - Daichi - | 413 | 237&nbsp&nbsp/ 2 / 0 | 48 | 2 | 0 | HD,DT | Report |
| #6 | | 2,962,890 | 99.72% | [-Lockon-] | 413 | 238&nbsp&nbsp/ 1 / 0 | 49 | 1 | 0 | HD,DT | Report |
| #7 | | 2,961,520 | 99.72% | Warrock | 413 | 238&nbsp&nbsp/ 1 / 0 | 49 | 1 | 0 | HD,DT | Report |
| #8 | | 2,961,144 | 99.72% | Sly | 413 | 238&nbsp&nbsp/ 1 / 0 | 49 | 1 | 0 | HD,DT | Report |
| #9 | | 2,959,774 | 99.72% | _YuriNee | 413 | 238&nbsp&nbsp/ 1 / 0 | 49 | 1 | 0 | HD,DT | Report |
| #10 | | 2,957,989 | 99.72% | CRZMATTi | 413 | 238&nbsp&nbsp/ 1 / 0 | 49 | 1 | 0 | HD,DT | Report |
| #11 | | 2,957,269 | 99.72% | Uber | 413 | 238&nbsp&nbsp/ 1 / 0 | 49 | 1 | 0 | HD,DT | Report |
| #12 | | 2,957,252 | 99.72% | [ Beatrice ] | 412 | 238&nbsp&nbsp/ 1 / 0 | 49 | 1 | 0 | HD,DT | Report |
| #13 | | 2,956,240 | 99.72% | Rizer | 413 | 238&nbsp&nbsp/ 1 / 0 | 49 | 1 | 0 | HD,DT | Report |
| #14 | | 2,955,140 | 99.72% | twin-nic | 413 | 238&nbsp&nbsp/ 1 / 0 | 49 | 1 | 0 | HD,DT | Report |
| #15 | | 2,939,258 | 99.44% | Lolixir | 412 | 237&nbsp&nbsp/ 2 / 0 | 48 | 2 | 0 | HD,NC | Report |
| #16 | | 2,936,126 | 99.16% | - Castaway - | 413 | 236&nbsp&nbsp/ 3 / 0 | 47 | 3 | 0 | HD,DT | Report |
| #17 | | 2,931,555 | 99.16% | divin-ue | 412 | 236&nbsp&nbsp/ 3 / 0 | 47 | 3 | 0 | HD,DT | Report |
| #18 | | 2,929,701 | 99.16% | Kyoushouryuu | 413 | 236&nbsp&nbsp/ 3 / 0 | 48 | 2 | 0 | HD,DT | Report |
| #19 | | 2,929,272 | 98.61% | emu1337 | 413 | 234&nbsp&nbsp/ 5 / 0 | 47 | 3 | 0 | HD,DT | Report |
| #20 | | 2,924,217 | 98.88% | Sophia | 412 | 235&nbsp&nbsp/ 4 / 0 | 46 | 4 | 0 | HD,DT | Report |
| #21 | | 2,923,845 | 98.88% | Nussegge | 413 | 235&nbsp&nbsp/ 4 / 0 | 46 | 4 | 0 | HD,DT | Report |
| #22 | | 2,919,749 | 98.88% | xxakashixx | 412 | 235&nbsp&nbsp/ 4 / 0 | 47 | 3 | 0 | HD,DT | Report |
| #23 | | 2,916,212 | 98.05% | [ Chayanon ] | 413 | 232&nbsp&nbsp/ 7 / 0 | 44 | 6 | 0 | HD,DT | Report |
| #24 | | 2,915,955 | 98.61% | StreetPro | 412 | 234&nbsp&nbsp/ 5 / 0 | 45 | 5 | 0 | HD,DT | Report |
| #25 | | 2,907,589 | 98.05% | KonataN | 413 | 232&nbsp&nbsp/ 7 / 0 | 46 | 4 | 0 | HD,DT | Report |
| #26 | | 2,906,220 | 97.77% | S-e r v a l y | 412 | 231&nbsp&nbsp/ 8 / 0 | 43 | 7 | 0 | HD,DT | Report |
| #27 | | 2,906,092 | 98.54% | -Truth- | 413 | 234&nbsp&nbsp/ 4 / 1 | 46 | 3 | 0 | HD,DT | Report |
| #28 | | 2,904,942 | 97.21% | jehlp | 413 | 229&nbsp&nbsp/ 10 / 0 | 40 | 10 | 0 | HD,DT | Report |
| #29 | | 2,900,343 | 98.61% | EMPNUTS | 412 | 234&nbsp&nbsp/ 5 / 0 | 45 | 5 | 0 | HD,DT | Report |
| #30 | | 2,898,878 | 98.05% | Allsiss | 412 | 232&nbsp&nbsp/ 7 / 0 | 43 | 7 | 0 | HD,DT | Report |
| #31 | | 2,893,577 | 97.98% | -Tatsuya- | 412 | 232&nbsp&nbsp/ 6 / 1 | 44 | 5 | 0 | HD,DT | Report |
| #32 | | 2,892,125 | 97.21% | RasenXD | 412 | 229&nbsp&nbsp/ 10 / 0 | 41 | 9 | 0 | HD,DT | Report |
| #33 | | 2,889,677 | 97.49% | MakaPunchaYo | 413 | 230&nbsp&nbsp/ 9 / 0 | 44 | 6 | 0 | HD,DT | Report |
| #34 | | 2,888,710 | 97.77% | Veery | 412 | 231&nbsp&nbsp/ 8 / 0 | 42 | 8 | 0 | HD,DT | Report |
| #35 | | 2,884,675 | 97.77% | eBig | 413 | 231&nbsp&nbsp/ 8 / 0 | 43 | 7 | 0 | HD,DT | Report |
| #36 | | 2,883,779 | 97.49% | [DrG] | 412 | 230&nbsp&nbsp/ 9 / 0 | 43 | 7 | 0 | HD,DT | Report |
| #37 | | 2,881,254 | 97.77% | MyLove | 413 | 231&nbsp&nbsp/ 8 / 0 | 43 | 7 | 0 | HD,DT | Report |
| #38 | | 2,880,823 | 97.21% | TuLioxMasTer | 412 | 229&nbsp&nbsp/ 10 / 0 | 43 | 7 | 0 | HD,DT | Report |
| #39 | | 2,879,956 | 97.21% | Lucipur | 412 | 229&nbsp&nbsp/ 10 / 0 | 43 | 7 | 0 | HD,DT | Report |
| #40 | | 2,879,287 | 97.21% | panqile24 | 412 | 229&nbsp&nbsp/ 10 / 0 | 42 | 8 | 0 | HD,DT | Report |
| #41 | | 2,877,607 | 97.21% | -Transcendent- | 411 | 229&nbsp&nbsp/ 10 / 0 | 43 | 7 | 0 | HD,DT | Report |
| #42 | | 2,863,435 | 97.77% | Yubu | 411 | 231&nbsp&nbsp/ 8 / 0 | 44 | 6 | 0 | HD,DT | Report |
| #43 | | 2,861,662 | 97.42% | Gimff | 409 | 230&nbsp&nbsp/ 8 / 1 | 45 | 4 | 0 | HD,DT | Report |
| #44 | | 2,860,027 | 96.93% | Lunihoch3 | 413 | 228&nbsp&nbsp/ 11 / 0 | 42 | 8 | 0 | HD,DT | Report |
| #45 | | 2,859,452 | 97.14% | _Chell_ | 412 | 229&nbsp&nbsp/ 9 / 1 | 42 | 7 | 0 | HD,DT | Report |
| #46 | | 2,856,795 | 96.93% | BlueBaby | 411 | 228&nbsp&nbsp/ 11 / 0 | 43 | 7 | 0 | HD,DT | Report |
| #47 | | 2,835,674 | 96.09% | Meetdeath | 412 | 225&nbsp&nbsp/ 14 / 0 | 39 | 11 | 0 | HD,DT | Report |
| #48 | | 2,828,590 | 95.54% | DOmiF0rz | 409 | 223&nbsp&nbsp/ 16 / 0 | 38 | 12 | 0 | HD,DT | Report |
| #49 | | 2,821,360 | 95.54% | BzMasked | 410 | 223&nbsp&nbsp/ 16 / 0 | 38 | 12 | 0 | HD,DT | Report |
| #50 | | 2,795,179 | 99.72% | wairo | 413 | 238&nbsp&nbsp/ 1 / 0 | 49 | 1 | 0 | DT | Report |