Artist:
Loki
Circle Size:

Approach Rate:

Title:
Birth of a Hero
HP Drain:

Star Difficulty:

(2.04)
Creator:
Shmiklak
Accuracy:

Length:
1:28 (1:28 drain)
Source:
Genre:
Other (Instrumental)
BPM:
109.95
Tags:
featured artist thaehan the fall of a hero marvollo m_a_r_v_o_l_l_o symphonic
User Rating:
Success Rate:
Points of Failure:


(graph is accumulative, based on % at fail/retry)

42.6% (12790 of 30011 plays)

Submitted:
Ranked:
Mar 4, 2017
Jun 15, 2017
Rating Spread:

Favourited 33 times in total

Users that love this map: sss96321, Djulus, MelonShip, pemdora, LumeraZZ, Tom the Tears, rickyfernando, Otoko24, latitudes, cristiano1998, 137479899, iSlodinx, JesusJa, Blobphost, EveYami, NadVinc, MidnightCamper, SeanDeeDiffs, MrKostek, Krystallization and many more!
Options:
Modding / Discussion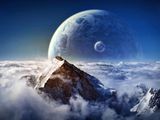 Use this space to tell the world about your map. It helps to include a list of changes as your map is modded!
aefrogdog is in the lead! ()
Score
717,846 (100.00%)
Max Combo
231
300 / 100 / 50
130 / 0 / 0
Misses
0
Geki (Elite Beat!)
41
Katu (Beat!)
0
Mods
HD,HR,NC,FL
Top 50 Scoreboard
| | Rank | Score | Accuracy | Player | Max Combo | 300 / 100 / 50 | Geki | Katu | Misses | Mods | |
| --- | --- | --- | --- | --- | --- | --- | --- | --- | --- | --- | --- |
| #1 | | 717,846 | 100.00% | aefrogdog | 231 | 130&nbsp&nbsp/ 0 / 0 | 41 | 0 | 0 | HD,HR,NC,FL | Report |
| #2 | | 716,746 | 100.00% | KEsHa_cHoKE | 231 | 130&nbsp&nbsp/ 0 / 0 | 41 | 0 | 0 | HD,HR,NC,FL | Report |
| #3 | | 715,646 | 100.00% | S2K | 231 | 130&nbsp&nbsp/ 0 / 0 | 41 | 0 | 0 | HD,HR,DT,FL | Report |
| #4 | | 714,756 | 98.97% | Rachild | 231 | 128&nbsp&nbsp/ 2 / 0 | 39 | 2 | 0 | HD,HR,DT,FL | Report |
| #5 | | 711,765 | 98.46% | [Dode] | 231 | 127&nbsp&nbsp/ 3 / 0 | 38 | 3 | 0 | HD,HR,DT,FL | Report |
| #6 | | 699,796 | 97.44% | Warloq | 231 | 125&nbsp&nbsp/ 5 / 0 | 38 | 3 | 0 | HD,HR,DT,FL | Report |
| #7 | | 680,581 | 100.00% | Coppola | 231 | 130&nbsp&nbsp/ 0 / 0 | 41 | 0 | 0 | HD,DT,FL | Report |
| #8 | | 680,581 | 100.00% | Suwako | 231 | 130&nbsp&nbsp/ 0 / 0 | 41 | 0 | 0 | HD,DT,FL | Report |
| #9 | | 680,481 | 100.00% | Drowsy | 231 | 130&nbsp&nbsp/ 0 / 0 | 41 | 0 | 0 | HD,NC,FL | Report |
| #10 | | 680,481 | 100.00% | Halliday | 231 | 130&nbsp&nbsp/ 0 / 0 | 41 | 0 | 0 | HD,DT,FL | Report |
| #11 | | 679,281 | 100.00% | Vernien | 231 | 130&nbsp&nbsp/ 0 / 0 | 41 | 0 | 0 | HD,NC,FL | Report |
| #12 | | 672,071 | 98.97% | Jadfw | 231 | 128&nbsp&nbsp/ 2 / 0 | 39 | 2 | 0 | HD,DT,FL | Report |
| #13 | | 670,739 | 98.46% | ABrandTV | 231 | 127&nbsp&nbsp/ 3 / 0 | 38 | 3 | 0 | HR,DT,FL | Report |
| #14 | | 670,157 | 98.97% | Siarcno | 231 | 128&nbsp&nbsp/ 2 / 0 | 39 | 2 | 0 | HD,DT,FL | Report |
| #15 | | 645,260 | 100.00% | DeviantDreamer | 231 | 130&nbsp&nbsp/ 0 / 0 | 41 | 0 | 0 | HD,HR,NC | Report |
| #16 | | 645,260 | 100.00% | TheBlank | 231 | 130&nbsp&nbsp/ 0 / 0 | 41 | 0 | 0 | HD,HR,DT,SD | Report |
| #17 | | 645,260 | 100.00% | Koczis | 231 | 130&nbsp&nbsp/ 0 / 0 | 41 | 0 | 0 | HD,HR,DT,PF | Report |
| #18 | | 645,224 | 99.49% | Yazn | 231 | 129&nbsp&nbsp/ 1 / 0 | 40 | 1 | 0 | HD,HR,NC | Report |
| #19 | | 644,954 | 100.00% | Soweon | 231 | 130&nbsp&nbsp/ 0 / 0 | 41 | 0 | 0 | DT,FL,PF | Report |
| #20 | | 644,842 | 98.97% | Salopenidas | 231 | 128&nbsp&nbsp/ 2 / 0 | 40 | 1 | 0 | HD,HR,NC | Report |
| #21 | | 644,160 | 100.00% | Sly | 231 | 130&nbsp&nbsp/ 0 / 0 | 41 | 0 | 0 | HD,HR,DT | Report |
| #22 | | 644,160 | 100.00% | CarlosVeiga97 | 231 | 130&nbsp&nbsp/ 0 / 0 | 41 | 0 | 0 | HD,HR,DT | Report |
| #23 | | 644,160 | 100.00% | Morgan | 231 | 130&nbsp&nbsp/ 0 / 0 | 41 | 0 | 0 | HD,HR,DT | Report |
| #24 | | 644,160 | 100.00% | Zavarka | 231 | 130&nbsp&nbsp/ 0 / 0 | 41 | 0 | 0 | HD,HR,DT | Report |
| #25 | | 644,160 | 100.00% | WinterCore | 231 | 130&nbsp&nbsp/ 0 / 0 | 41 | 0 | 0 | HD,HR,NC | Report |
| #26 | | 644,160 | 100.00% | Sure | 231 | 130&nbsp&nbsp/ 0 / 0 | 41 | 0 | 0 | HD,HR,NC | Report |
| #27 | | 643,446 | 99.49% | maciej1maciek11 | 231 | 129&nbsp&nbsp/ 1 / 0 | 40 | 1 | 0 | HD,HR,DT | Report |
| #28 | | 643,060 | 100.00% | Choilicious | 231 | 130&nbsp&nbsp/ 0 / 0 | 41 | 0 | 0 | HD,HR,DT | Report |
| #29 | | 643,060 | 100.00% | Akinari | 231 | 130&nbsp&nbsp/ 0 / 0 | 41 | 0 | 0 | HD,HR,DT | Report |
| #30 | | 643,060 | 100.00% | B U R R | 231 | 130&nbsp&nbsp/ 0 / 0 | 41 | 0 | 0 | HD,HR,NC | Report |
| #31 | | 643,024 | 99.49% | Rayne Sylvania | 231 | 129&nbsp&nbsp/ 1 / 0 | 40 | 1 | 0 | HD,HR,DT | Report |
| #32 | | 642,648 | 99.49% | [-XI-] | 231 | 129&nbsp&nbsp/ 1 / 0 | 40 | 1 | 0 | HD,HR,NC | Report |
| #33 | | 642,394 | 98.46% | FadingXIII | 231 | 127&nbsp&nbsp/ 3 / 0 | 39 | 2 | 0 | HD,HR,NC | Report |
| #34 | | 642,316 | 99.49% | Laacis | 231 | 129&nbsp&nbsp/ 1 / 0 | 40 | 1 | 0 | HD,HR,NC | Report |
| #35 | | 641,990 | 98.46% | mxqht | 231 | 127&nbsp&nbsp/ 3 / 0 | 38 | 3 | 0 | HD,HR,NC | Report |
| #36 | | 641,960 | 100.00% | [Jet] | 231 | 130&nbsp&nbsp/ 0 / 0 | 41 | 0 | 0 | HD,HR,NC | Report |
| #37 | | 641,960 | 100.00% | Nussegge | 231 | 130&nbsp&nbsp/ 0 / 0 | 41 | 0 | 0 | HD,HR,DT | Report |
| #38 | | 641,960 | 100.00% | Tsumetai Tenshi | 231 | 130&nbsp&nbsp/ 0 / 0 | 41 | 0 | 0 | HD,HR,NC,PF | Report |
| #39 | | 641,960 | 100.00% | Dratii | 231 | 130&nbsp&nbsp/ 0 / 0 | 41 | 0 | 0 | HD,HR,DT | Report |
| #40 | | 641,614 | 98.46% | EncoreW | 231 | 127&nbsp&nbsp/ 3 / 0 | 39 | 2 | 0 | HD,HR,DT | Report |
| #41 | | 641,542 | 98.97% | 2018 Rank 500 | 231 | 128&nbsp&nbsp/ 2 / 0 | 40 | 1 | 0 | HD,HR,DT | Report |
| #42 | | 640,926 | 98.97% | Roth | 231 | 128&nbsp&nbsp/ 2 / 0 | 39 | 2 | 0 | HD,HR,DT | Report |
| #43 | | 640,860 | 100.00% | [Snow] | 231 | 130&nbsp&nbsp/ 0 / 0 | 41 | 0 | 0 | HD,HR,NC | Report |
| #44 | | 640,860 | 100.00% | Buffalo | 231 | 130&nbsp&nbsp/ 0 / 0 | 41 | 0 | 0 | HD,HR,DT | Report |
| #45 | | 640,824 | 99.49% | _Asop | 231 | 129&nbsp&nbsp/ 1 / 0 | 40 | 1 | 0 | HD,HR,NC | Report |
| #46 | | 640,486 | 98.85% | Ra1ngrove | 231 | 128&nbsp&nbsp/ 1 / 1 | 39 | 1 | 0 | HD,HR,DT | Report |
| #47 | | 640,450 | 98.97% | xDarxen | 231 | 128&nbsp&nbsp/ 2 / 0 | 39 | 2 | 0 | HD,HR,DT | Report |
| #48 | | 640,188 | 97.95% | Zarek | 231 | 126&nbsp&nbsp/ 4 / 0 | 38 | 3 | 0 | HD,HR,DT | Report |
| #49 | | 640,177 | 99.49% | 24 M Single | 231 | 129&nbsp&nbsp/ 1 / 0 | 40 | 1 | 0 | HD,HR,DT | Report |
| #50 | | 639,910 | 98.46% | Luck Toxic | 231 | 127&nbsp&nbsp/ 3 / 0 | 39 | 2 | 0 | HD,HR,DT | Report |