Artist:
RIN
Circle Size:

Approach Rate:

Title:
Pluto -Tenderness
HP Drain:

Star Difficulty:

(6.39)
Creator:
My Angel Azusa
Accuracy:

Length:
5:10 (5:10 drain)
Source:
DanceDanceRevolution SuperNOVA2
Genre:
Video Game (Instrumental)
BPM:
200
Tags:
ddr beatmania iidx 15 dj troopers cs console c79 function phantom ocelot d16 diverse system dvsp-0061 arrangement remix sotarks
User Rating:
Success Rate:
Points of Failure:


(graph is accumulative, based on % at fail/retry)

5.7% (1167 of 20540 plays)

Submitted:
Ranked:
Feb 15, 2017
Apr 26, 2017
Rating Spread:

Favourited 56 times in total

Users that love this map: KafuuChino, ItsLingers, creepieangel, ichigod, Winky Face, Mad Carrot, nice_safaleen, gaaraati, mi0, Zelnehuln, Woffel, KurtsiFanGrill, Bonk, DavidEd, xLolicore-, Ergosphere-, Lama Poluna, Acceptable, [-naniwa-], Su1fu7 and many more!
Options:
This Beatmap's Thread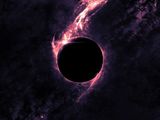 Use this space to tell the Underworld about your doom. It helps to include a list of tenderness as your soul is tortured!
mp3 from
https://osu.ppy.sh/s/430938
(by MEGAtive)
Many thanks to Sotarks for hitsounding.
Yaong is in the lead! ()
Score
80,498,140 (99.78%)
Max Combo
2165
300 / 100 / 50
1540 / 5 / 0
Misses
0
Geki (Elite Beat!)
386
Katu (Beat!)
4
Mods
None
Top 50 Scoreboard
| | Rank | Score | Accuracy | Player | Max Combo | 300 / 100 / 50 | Geki | Katu | Misses | Mods | |
| --- | --- | --- | --- | --- | --- | --- | --- | --- | --- | --- | --- |
| #1 | | 80,498,140 | 99.78% | Yaong | 2165 | 1540&nbsp&nbsp/ 5 / 0 | 386 | 4 | 0 | None | Report |
| #2 | | 79,498,720 | 98.92% | Loli_Silica | 2159 | 1520&nbsp&nbsp/ 25 / 0 | 372 | 18 | 0 | None | Report |
| #3 | | 45,844,048 | 98.94% | Azer | 1557 | 1523&nbsp&nbsp/ 17 / 0 | 370 | 15 | 5 | HD | Report |
| #4 | | 44,227,774 | 99.37% | idke | 1419 | 1531&nbsp&nbsp/ 13 / 0 | 380 | 9 | 1 | None | Report |
| #5 | | 42,571,776 | 98.45% | HappyStick | 1555 | 1510&nbsp&nbsp/ 33 / 0 | 363 | 25 | 2 | None | Report |
| #6 | | 41,277,994 | 99.16% | _index | 1180 | 1526&nbsp&nbsp/ 18 / 0 | 374 | 15 | 1 | None | Report |
| #7 | | 39,003,782 | 98.04% | ReaL motion | 1457 | 1508&nbsp&nbsp/ 19 / 2 | 370 | 12 | 16 | None | Report |
| #8 | | 38,726,448 | 97.84% | rinkon | 1451 | 1500&nbsp&nbsp/ 35 / 0 | 366 | 16 | 10 | None | Report |
| #9 | | 37,904,862 | 97.49% | Jameslike | 1375 | 1489&nbsp&nbsp/ 50 / 3 | 351 | 35 | 3 | None | Report |
| #10 | | 37,414,026 | 98.68% | BlueFlame | 1410 | 1517&nbsp&nbsp/ 23 / 0 | 370 | 15 | 5 | None | Report |
| #11 | | 33,783,108 | 98.78% | Wilchq | 1253 | 1518&nbsp&nbsp/ 24 / 1 | 371 | 17 | 2 | None | Report |
| #12 | | 33,267,812 | 98.85% | Cnya | 1232 | 1521&nbsp&nbsp/ 18 / 1 | 370 | 14 | 5 | None | Report |
| #13 | | 30,924,970 | 98.98% | La Valse | 1140 | 1522&nbsp&nbsp/ 21 / 1 | 373 | 16 | 1 | None | Report |
| #14 | | 30,834,296 | 97.39% | MouseEasy | 1275 | 1490&nbsp&nbsp/ 43 / 2 | 344 | 37 | 10 | None | Report |
| #15 | | 30,750,194 | 97.90% | Doomsday | 1240 | 1504&nbsp&nbsp/ 25 / 1 | 365 | 15 | 15 | None | Report |
| #16 | | 30,299,784 | 98.08% | Emula | 1239 | 1505&nbsp&nbsp/ 31 / 0 | 359 | 25 | 9 | None | Report |
| #17 | | 29,890,742 | 97.50% | Moegi | 1238 | 1493&nbsp&nbsp/ 38 / 4 | 357 | 26 | 10 | None | Report |
| #18 | | 29,135,000 | 97.17% | xoho | 1240 | 1490&nbsp&nbsp/ 33 / 2 | 355 | 19 | 20 | None | Report |
| #19 | | 28,436,500 | 98.38% | Duftende Pizza | 1182 | 1513&nbsp&nbsp/ 21 / 0 | 369 | 13 | 11 | None | Report |
| #20 | | 28,048,069 | 97.75% | OPJames | 1167 | 1500&nbsp&nbsp/ 29 / 3 | 354 | 24 | 13 | HD | Report |
| #21 | | 27,963,562 | 96.70% | Mlaw22 | 1201 | 1478&nbsp&nbsp/ 48 / 0 | 356 | 21 | 19 | None | Report |
| #22 | | 27,901,719 | 97.86% | Psycopath- | 1160 | 1501&nbsp&nbsp/ 33 / 0 | 360 | 22 | 11 | HD | Report |
| #23 | | 26,542,662 | 96.34% | R a h a r u | 1180 | 1472&nbsp&nbsp/ 49 / 1 | 340 | 32 | 23 | None | Report |
| #24 | | 25,248,256 | 95.50% | Shield | 1149 | 1456&nbsp&nbsp/ 58 / 1 | 333 | 37 | 30 | None | Report |
| #25 | | 24,518,826 | 98.75% | ReusoL | 951 | 1517&nbsp&nbsp/ 26 / 0 | 368 | 20 | 2 | None | Report |
| #26 | | 23,795,764 | 98.45% | Wario | 1016 | 1511&nbsp&nbsp/ 30 / 0 | 367 | 19 | 4 | None | Report |
| #27 | | 22,065,092 | 97.40% | Betbuc | 1051 | 1493&nbsp&nbsp/ 33 / 5 | 352 | 23 | 14 | None | Report |
| #28 | | 22,046,846 | 94.49% | rustbell | 1009 | 1424&nbsp&nbsp/ 106 / 3 | 313 | 63 | 12 | HR | Report |
| #29 | | 21,922,090 | 97.86% | Fedora Goose | 802 | 1500&nbsp&nbsp/ 36 / 0 | 360 | 23 | 9 | None | Report |
| #30 | | 21,394,872 | 95.87% | Flask | 1013 | 1453&nbsp&nbsp/ 84 / 1 | 345 | 39 | 7 | None | Report |
| #31 | | 21,128,310 | 97.46% | Kabu | 941 | 1492&nbsp&nbsp/ 40 / 3 | 350 | 32 | 10 | HD | Report |
| #32 | | 21,092,647 | 97.56% | gusrua123 | 835 | 1495&nbsp&nbsp/ 36 / 2 | 355 | 23 | 12 | HD | Report |
| #33 | | 21,004,426 | 95.80% | BeasttrollMC | 1012 | 1457&nbsp&nbsp/ 69 / 1 | 334 | 43 | 18 | None | Report |
| #34 | | 20,008,900 | 96.05% | Avenging_Goose | 1007 | 1465&nbsp&nbsp/ 56 / 2 | 339 | 31 | 22 | None | Report |
| #35 | | 19,901,728 | 97.55% | Meltina | 965 | 1494&nbsp&nbsp/ 39 / 1 | 351 | 28 | 11 | None | Report |
| #36 | | 19,819,864 | 96.80% | mby | 897 | 1475&nbsp&nbsp/ 60 / 3 | 339 | 41 | 7 | None | Report |
| #37 | | 19,521,122 | 95.70% | PedroLipton | 944 | 1458&nbsp&nbsp/ 60 / 3 | 336 | 40 | 24 | None | Report |
| #38 | | 19,123,866 | 95.13% | didi | 936 | 1445&nbsp&nbsp/ 72 / 5 | 324 | 45 | 23 | HD | Report |
| #39 | | 19,018,530 | 98.62% | taku | 893 | 1515&nbsp&nbsp/ 26 / 0 | 368 | 18 | 4 | None | Report |
| #40 | | 18,932,100 | 95.10% | Epixia | 927 | 1443&nbsp&nbsp/ 79 / 0 | 314 | 56 | 23 | HD | Report |
| #41 | | 18,827,718 | 97.94% | Woody11 | 833 | 1503&nbsp&nbsp/ 30 / 1 | 360 | 22 | 11 | None | Report |
| #42 | | 18,598,349 | 96.74% | Rohulk | 801 | 1478&nbsp&nbsp/ 49 / 2 | 342 | 34 | 16 | HD,HR | Report |
| #43 | | 18,451,192 | 96.87% | Karthy | 901 | 1479&nbsp&nbsp/ 52 / 2 | 344 | 34 | 12 | None | Report |
| #44 | | 17,564,390 | 95.84% | L1NKED | 895 | 1458&nbsp&nbsp/ 68 / 0 | 334 | 41 | 19 | None | Report |
| #45 | | 17,250,774 | 96.88% | SylvieLism | 895 | 1484&nbsp&nbsp/ 38 / 1 | 354 | 18 | 22 | None | Report |
| #46 | | 16,896,832 | 95.01% | Umbre | 901 | 1447&nbsp&nbsp/ 60 / 5 | 331 | 38 | 33 | None | Report |
| #47 | | 16,850,702 | 97.75% | Lovestruck | 795 | 1500&nbsp&nbsp/ 29 / 3 | 356 | 21 | 13 | None | Report |
| #48 | | 16,430,284 | 95.66% | LilDoc | 875 | 1454&nbsp&nbsp/ 69 / 6 | 332 | 43 | 16 | None | Report |
| #49 | | 16,284,940 | 90.67% | vickdude | 918 | 1354&nbsp&nbsp/ 139 / 3 | 270 | 86 | 49 | None | Report |
| #50 | | 16,121,764 | 96.16% | Peekamoo | 841 | 1467&nbsp&nbsp/ 54 / 4 | 337 | 33 | 20 | None | Report |