Artist:
RIN
Circle Size:

Approach Rate:

Title:
Pluto -Tenderness
HP Drain:

Star Difficulty:

(6.39)
Creator:
My Angel Azusa
Accuracy:

Length:
5:10 (5:10 drain)
Source:
DanceDanceRevolution SuperNOVA2
Genre:
Video Game (Instrumental)
BPM:
200
Tags:
ddr beatmania iidx 15 dj troopers cs console c79 function phantom ocelot d16 diverse system dvsp-0061 arrangement remix sotarks
User Rating:
Success Rate:
Points of Failure:


(graph is accumulative, based on % at fail/retry)

9.6% (137 of 1432 plays)

Submitted:
Qualified:
Feb 15, 2017
Apr 19, 2017
Rating Spread:

Favourited 18 times in total

Users that love this map: KafuuChino, creepieangel, Mad Carrot, nice_safaleen, Woffel, DavidEd, Ellyu, xLolicore-, Ergosphere-, Lama Poluna, Su1fu7, -BM, Misaki-Mei, Luna Flina, DDM, RomaNickOsu, stickAcc, DarkBossX
Options:
This Beatmap's Thread
This map is in a QUALIFIED state.
Beware that the leaderboard will be reset before it is ranked!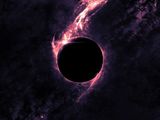 Use this space to tell the Underworld about your doom. It helps to include a list of tenderness as your soul is tortured!
mp3 from
https://osu.ppy.sh/s/430938
(by MEGAtive)
Many thanks to Sotarks for hitsounding.
Doomsday is in the lead! ()
Score
45,672,770 (98.03%)
Max Combo
1620
300 / 100 / 50
1504 / 31 / 1
Misses
9
Geki (Elite Beat!)
359
Katu (Beat!)
22
Mods
None
Top 50 Scoreboard
| | Rank | Score | Accuracy | Player | Max Combo | 300 / 100 / 50 | Geki | Katu | Misses | Mods | |
| --- | --- | --- | --- | --- | --- | --- | --- | --- | --- | --- | --- |
| #1 | | 45,672,770 | 98.03% | Doomsday | 1620 | 1504&nbsp&nbsp/ 31 / 1 | 359 | 22 | 9 | None | Report |
| #2 | | 22,971,712 | 97.53% | BeasttrollMC | 997 | 1492&nbsp&nbsp/ 44 / 1 | 351 | 31 | 8 | None | Report |
| #3 | | 22,023,134 | 97.22% | Emula | 1015 | 1490&nbsp&nbsp/ 35 / 2 | 353 | 26 | 18 | None | Report |
| #4 | | 20,358,502 | 98.06% | Tiger Claw | 904 | 1506&nbsp&nbsp/ 27 / 0 | 360 | 21 | 12 | None | Report |
| #5 | | 19,728,946 | 96.35% | xoho | 960 | 1471&nbsp&nbsp/ 51 / 4 | 351 | 26 | 19 | None | Report |
| #6 | | 15,833,772 | 93.43% | K-Rebu | 854 | 1413&nbsp&nbsp/ 90 / 3 | 308 | 59 | 39 | None | Report |
| #7 | | 15,537,104 | 96.38% | Mad Carrot | 829 | 1475&nbsp&nbsp/ 41 / 2 | 343 | 28 | 27 | None | Report |
| #8 | | 15,504,988 | 97.02% | FlamingPony | 783 | 1491&nbsp&nbsp/ 24 / 0 | 354 | 17 | 30 | HD | Report |
| #9 | | 15,184,378 | 96.56% | Circular | 802 | 1476&nbsp&nbsp/ 47 / 1 | 341 | 33 | 21 | None | Report |
| #10 | | 13,562,280 | 97.53% | Meltina | 700 | 1493&nbsp&nbsp/ 41 / 1 | 355 | 28 | 10 | None | Report |
| #11 | | 13,487,456 | 95.69% | Akemi Yume | 714 | 1453&nbsp&nbsp/ 76 / 0 | 327 | 49 | 16 | None | Report |
| #12 | | 13,019,640 | 96.95% | cmnk | 606 | 1483&nbsp&nbsp/ 43 / 3 | 350 | 29 | 16 | None | Report |
| #13 | | 12,906,368 | 96.16% | Just_A_M0nk | 688 | 1466&nbsp&nbsp/ 56 / 6 | 333 | 43 | 17 | None | Report |
| #14 | | 12,310,941 | 98.09% | Azer | 499 | 1504&nbsp&nbsp/ 34 / 1 | 361 | 22 | 6 | HD | Report |
| #15 | | 11,898,488 | 93.80% | andrejus77 | 716 | 1415&nbsp&nbsp/ 101 / 3 | 317 | 50 | 26 | None | Report |
| #16 | | 11,552,272 | 96.41% | gusrua123 | 516 | 1473&nbsp&nbsp/ 49 / 1 | 344 | 32 | 22 | HD | Report |
| #17 | | 11,270,054 | 95.17% | pyccknn | 579 | 1439&nbsp&nbsp/ 93 / 2 | 322 | 59 | 11 | None | Report |
| #18 | | 10,842,828 | 95.60% | dioguitar44 | 500 | 1452&nbsp&nbsp/ 73 / 4 | 335 | 42 | 16 | None | Report |
| #19 | | 10,371,782 | 97.35% | Zettus | 465 | 1491&nbsp&nbsp/ 39 / 0 | 347 | 30 | 15 | None | Report |
| #20 | | 9,986,690 | 93.94% | TinyLoliGirl | 675 | 1426&nbsp&nbsp/ 73 / 6 | 317 | 38 | 40 | None | Report |
| #21 | | 9,975,854 | 97.35% | Anroyz | 497 | 1489&nbsp&nbsp/ 44 / 2 | 349 | 30 | 10 | None | Report |
| #22 | | 9,636,098 | 93.50% | [ScarletFang] | 621 | 1420&nbsp&nbsp/ 71 / 5 | 312 | 41 | 49 | HD | Report |
| #23 | | 9,195,706 | 95.62% | yotampoco | 569 | 1455&nbsp&nbsp/ 67 / 0 | 324 | 49 | 23 | HD | Report |
| #24 | | 8,964,378 | 93.29% | LanJay | 550 | 1411&nbsp&nbsp/ 89 / 4 | 308 | 57 | 41 | None | Report |
| #25 | | 8,950,500 | 91.50% | Josh123uaJ | 552 | 1370&nbsp&nbsp/ 129 / 4 | 283 | 78 | 42 | None | Report |
| #26 | | 8,730,036 | 94.99% | Asahi | 539 | 1444&nbsp&nbsp/ 67 / 8 | 324 | 43 | 26 | None | Report |
| #27 | | 7,604,652 | 94.92% | Narupo | 480 | 1442&nbsp&nbsp/ 71 / 5 | 316 | 50 | 27 | None | Report |
| #28 | | 7,585,773 | 93.02% | AlexXerox | 449 | 1401&nbsp&nbsp/ 106 / 5 | 295 | 69 | 33 | HD | Report |
| #29 | | 7,520,996 | 92.17% | Spiral | 382 | 1378&nbsp&nbsp/ 135 / 6 | 299 | 71 | 26 | None | Report |
| #30 | | 7,458,149 | 97.69% | [ Senji ] | 1060 | 1499&nbsp&nbsp/ 31 / 0 | 359 | 22 | 15 | HT | Report |
| #31 | | 7,383,922 | 90.09% | DeadZoNeD | 515 | 1340&nbsp&nbsp/ 151 / 9 | 277 | 83 | 45 | None | Report |
| #32 | | 7,207,180 | 94.61% | -Machine- | 406 | 1436&nbsp&nbsp/ 75 / 4 | 317 | 52 | 30 | None | Report |
| #33 | | 7,172,376 | 95.24% | MomoHD | 778 | 1449&nbsp&nbsp/ 67 / 1 | 331 | 38 | 28 | NF | Report |
| #34 | | 7,131,972 | 92.20% | S-e r v a l y | 451 | 1386&nbsp&nbsp/ 110 / 11 | 286 | 68 | 38 | None | Report |
| #35 | | 6,873,128 | 94.11% | qaw02468 | 351 | 1426&nbsp&nbsp/ 81 / 6 | 312 | 53 | 32 | None | Report |
| #36 | | 6,605,670 | 94.35% | tralk331 | 355 | 1431&nbsp&nbsp/ 76 / 8 | 322 | 43 | 30 | None | Report |
| #37 | | 6,486,754 | 93.93% | Palivion | 339 | 1417&nbsp&nbsp/ 100 / 5 | 316 | 55 | 23 | None | Report |
| #38 | | 6,392,446 | 92.15% | nobreakfast | 420 | 1387&nbsp&nbsp/ 108 / 4 | 296 | 62 | 46 | None | Report |
| #39 | | 6,370,232 | 90.50% | Wannabuh | 455 | 1357&nbsp&nbsp/ 120 / 7 | 290 | 57 | 61 | None | Report |
| #40 | | 6,364,998 | 94.31% | Arctini | 330 | 1428&nbsp&nbsp/ 87 / 1 | 311 | 56 | 29 | None | Report |
| #41 | | 6,317,212 | 90.43% | Mango Berry | 344 | 1358&nbsp&nbsp/ 112 / 11 | 294 | 47 | 64 | None | Report |
| #42 | | 6,315,308 | 96.01% | Betbuc | 391 | 1469&nbsp&nbsp/ 41 / 4 | 343 | 25 | 31 | None | Report |
| #43 | | 6,286,025 | 94.64% | Izumi Kyouka | 369 | 1438&nbsp&nbsp/ 71 / 3 | 309 | 50 | 33 | HD | Report |
| #44 | | 6,206,696 | 89.63% | Wolfyy | 506 | 1334&nbsp&nbsp/ 148 / 9 | 272 | 70 | 54 | None | Report |
| #45 | | 6,166,038 | 92.45% | Bullhax | 433 | 1392&nbsp&nbsp/ 104 / 10 | 294 | 62 | 39 | None | Report |
| #46 | | 6,092,676 | 94.02% | Soy Sauce | 368 | 1420&nbsp&nbsp/ 96 / 4 | 304 | 65 | 25 | None | Report |
| #47 | | 6,017,348 | 93.99% | Goldknightx | 416 | 1426&nbsp&nbsp/ 74 / 9 | 310 | 49 | 36 | None | Report |
| #48 | | 5,950,119 | 93.67% | Mirtrax | 244 | 1415&nbsp&nbsp/ 92 / 9 | 300 | 63 | 29 | HD | Report |
| #49 | | 5,946,148 | 93.26% | Lucker96 | 463 | 1406&nbsp&nbsp/ 100 / 9 | 300 | 64 | 30 | None | Report |
| #50 | | 5,782,050 | 94.79% | Zetera | 310 | 1440&nbsp&nbsp/ 73 / 1 | 323 | 46 | 31 | None | Report |