Beatmap Listing » DragonForce - Fury of the Storm
Artist:
DragonForce
Circle Size:

Approach Rate:

Title:
Fury of the Storm
HP Drain:

Star Difficulty:

(6.07)
Creator:
-GN
Accuracy:

Length:
6:43 (6:37 drain)
Source:
Genre:
Rock (English)
BPM:
200
Tags:
sonic firestorm fots deathstream lesjuh herman li sam totman
User Rating:
Success Rate:
Points of Failure:


(graph is accumulative, based on % at fail/retry)

2.2% (1404 of 65259 plays)

Submitted:
Ranked:
Feb 12, 2017
Sep 25, 2017
Rating Spread:

Favourited 123 times in total

Users that love this map: Synchrostar, Zetera, Hata-tan, 314159265358979, WEIRD FACE, Ametrin, Shimotsuki, Bloodyguol, Mekuru, Lefafel, Nukrid, -jessieh-, kossc, Toyster, Ishkiz, VXB, skooleek, brdzxh, -PC, JaGi and many more!
Options:
Modding / Discussion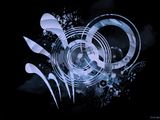 it's done. 221 mill, GL/HF. for those who, despite their aged style, adore the DragonForce maps from back in the day, here's another 6 and a half minutes of Lesjuh-like dragons, forces, and AR8.
and don't forget...
Lesjuh wrote:
try something easier if it's too hard for you.
:D
reference maps:
revolution deathsquad
through the fire and flames
cry for eternity
time machine
how in the world did this get here?
-GN is in the lead! ()
Score
218,679,610 (98.35%)
Max Combo
3655
300 / 100 / 50
2447 / 62 / 0
Misses
0
Geki (Elite Beat!)
361
Katu (Beat!)
38
Mods
None
Top 50 Scoreboard
| | Rank | Score | Accuracy | Player | Max Combo | 300 / 100 / 50 | Geki | Katu | Misses | Mods | |
| --- | --- | --- | --- | --- | --- | --- | --- | --- | --- | --- | --- |
| #1 | | 218,679,610 | 98.35% | -GN | 3655 | 2447&nbsp&nbsp/ 62 / 0 | 361 | 38 | 0 | None | Report |
| #2 | | 207,902,040 | 99.18% | Spare | 3553 | 2479&nbsp&nbsp/ 28 / 0 | 381 | 16 | 2 | None | Report |
| #3 | | 163,126,076 | 99.00% | Doomsday | 3110 | 2472&nbsp&nbsp/ 35 / 1 | 376 | 23 | 1 | None | Report |
| #4 | | 128,205,277 | 97.06% | Rohulk | 2579 | 2405&nbsp&nbsp/ 90 / 2 | 352 | 41 | 12 | HD,HR | Report |
| #5 | | 111,034,562 | 97.65% | HappyStick | 2553 | 2428&nbsp&nbsp/ 62 / 8 | 355 | 35 | 11 | None | Report |
| #6 | | 99,907,406 | 98.90% | smh | 2335 | 2474&nbsp&nbsp/ 22 / 1 | 382 | 11 | 12 | None | Report |
| #7 | | 96,869,006 | 98.11% | Bubbleman | 2355 | 2442&nbsp&nbsp/ 54 / 9 | 377 | 17 | 4 | None | Report |
| #8 | | 81,837,048 | 97.56% | 404 AimNotFound | 2166 | 2429&nbsp&nbsp/ 56 / 0 | 360 | 33 | 24 | None | Report |
| #9 | | 73,442,790 | 98.09% | kablaze | 1852 | 2439&nbsp&nbsp/ 65 / 2 | 356 | 38 | 3 | None | Report |
| #10 | | 71,596,210 | 97.28% | idke | 1600 | 2410&nbsp&nbsp/ 92 / 1 | 338 | 58 | 6 | HR | Report |
| #11 | | 63,658,376 | 97.10% | Fser | 1812 | 2403&nbsp&nbsp/ 100 / 0 | 349 | 46 | 6 | None | Report |
| #12 | | 62,059,542 | 99.89% | Ekoro | 2473 | 2505&nbsp&nbsp/ 4 / 0 | 395 | 4 | 0 | EZ | Report |
| #13 | | 58,086,390 | 97.20% | Anze | 2594 | 2409&nbsp&nbsp/ 87 / 5 | 349 | 45 | 8 | EZ | Report |
| #14 | | 56,949,290 | 97.46% | pyon | 1486 | 2419&nbsp&nbsp/ 77 / 3 | 357 | 37 | 10 | None | Report |
| #15 | | 53,006,170 | 96.98% | VanillaSandvich | 2495 | 2406&nbsp&nbsp/ 79 / 6 | 351 | 39 | 18 | EZ | Report |
| #16 | | 49,793,894 | 96.49% | Red_Pixel | 1547 | 2392&nbsp&nbsp/ 83 / 7 | 348 | 36 | 27 | None | Report |
| #17 | | 47,289,306 | 96.65% | Kondou-Shinichi | 2278 | 2391&nbsp&nbsp/ 96 / 11 | 352 | 40 | 11 | EZ | Report |
| #18 | | 38,934,012 | 96.52% | Adam_tw | 1311 | 2388&nbsp&nbsp/ 99 / 4 | 336 | 49 | 18 | None | Report |
| #19 | | 38,881,346 | 83.33% | zuge | 1409 | 1896&nbsp&nbsp/ 579 / 10 | 234 | 150 | 24 | None | Report |
| #20 | | 35,375,084 | 97.56% | -PC | 1975 | 2424&nbsp&nbsp/ 70 / 2 | 365 | 28 | 13 | EZ | Report |
| #21 | | 33,718,900 | 94.79% | WakaiYuki | 1130 | 2333&nbsp&nbsp/ 132 / 8 | 314 | 71 | 36 | HR | Report |
| #22 | | 32,742,746 | 97.89% | Sonix | 979 | 2442&nbsp&nbsp/ 40 / 4 | 369 | 21 | 23 | None | Report |
| #23 | | 31,321,986 | 95.16% | Lilily | 1039 | 2346&nbsp&nbsp/ 120 / 9 | 339 | 44 | 34 | None | Report |
| #24 | | 29,895,762 | 94.95% | Rilivia- | 1856 | 2352&nbsp&nbsp/ 72 / 38 | 346 | 24 | 47 | EZ | Report |
| #25 | | 29,730,506 | 96.18% | Jollumi | 1787 | 2390&nbsp&nbsp/ 62 / 15 | 356 | 23 | 42 | EZ | Report |
| #26 | | 29,573,020 | 95.28% | mniminwoo | 1862 | 2351&nbsp&nbsp/ 106 / 26 | 333 | 42 | 26 | EZ | Report |
| #27 | | 28,153,198 | 95.18% | skyraonde | 948 | 2344&nbsp&nbsp/ 130 / 5 | 333 | 48 | 30 | None | Report |
| #28 | | 27,896,336 | 95.82% | Teppichreini | 1677 | 2369&nbsp&nbsp/ 94 / 23 | 339 | 41 | 23 | EZ | Report |
| #29 | | 26,515,374 | 98.36% | Toyster | 1856 | 2449&nbsp&nbsp/ 56 / 1 | 356 | 40 | 3 | HT | Report |
| #30 | | 25,963,602 | 89.92% | Milkabob | 1112 | 2155&nbsp&nbsp/ 290 / 26 | 267 | 102 | 38 | None | Report |
| #31 | | 25,204,940 | 93.16% | Yurixys | 1044 | 2274&nbsp&nbsp/ 187 / 6 | 314 | 62 | 42 | None | Report |
| #32 | | 23,570,176 | 96.00% | Cornfield | 764 | 2380&nbsp&nbsp/ 81 / 10 | 348 | 29 | 38 | None | Report |
| #33 | | 22,821,066 | 88.34% | -Wolfy- | 809 | 2095&nbsp&nbsp/ 351 / 26 | 255 | 116 | 37 | None | Report |
| #34 | | 22,764,882 | 89.60% | Ziggo | 1540 | 2145&nbsp&nbsp/ 295 / 28 | 287 | 89 | 41 | EZ | Report |
| #35 | | 22,731,496 | 95.18% | Karthy | 852 | 2342&nbsp&nbsp/ 132 / 12 | 338 | 44 | 23 | None | Report |
| #36 | | 22,599,670 | 88.06% | mook | 1040 | 2099&nbsp&nbsp/ 309 / 45 | 270 | 97 | 56 | None | Report |
| #37 | | 20,930,348 | 89.58% | emu1337 | 954 | 2151&nbsp&nbsp/ 269 / 42 | 278 | 94 | 47 | None | Report |
| #38 | | 20,927,710 | 92.08% | Malolat | 961 | 2244&nbsp&nbsp/ 181 / 35 | 309 | 62 | 49 | None | Report |
| #39 | | 20,598,781 | 99.54% | Jasonp1000 | 2631 | 2493&nbsp&nbsp/ 13 / 1 | 388 | 9 | 2 | EZ,HT | Report |
| #40 | | 20,585,502 | 95.40% | mikusans | 2870 | 2339&nbsp&nbsp/ 160 / 7 | 339 | 54 | 3 | EZ,HT | Report |
| #41 | | 20,233,626 | 90.27% | upupa | 1548 | 2189&nbsp&nbsp/ 202 / 51 | 296 | 62 | 67 | EZ | Report |
| #42 | | 19,628,894 | 87.74% | vitail | 927 | 2084&nbsp&nbsp/ 343 / 19 | 240 | 124 | 63 | None | Report |
| #43 | | 19,544,093 | 93.26% | BeasttrollMC | 706 | 2275&nbsp&nbsp/ 188 / 13 | 303 | 76 | 33 | HR | Report |
| #44 | | 18,354,724 | 95.93% | iSpecYou | 1564 | 2367&nbsp&nbsp/ 115 / 10 | 334 | 54 | 17 | HR,HT | Report |
| #45 | | 18,034,542 | 98.22% | Nekoraw | 2580 | 2451&nbsp&nbsp/ 32 / 16 | 378 | 12 | 10 | EZ,HT | Report |
| #46 | | 16,891,142 | 86.79% | Minorsonek | 561 | 2032&nbsp&nbsp/ 426 / 21 | 218 | 156 | 30 | None | Report |
| #47 | | 16,511,789 | 91.39% | ToucheDeVelour | 506 | 2203&nbsp&nbsp/ 263 / 14 | 271 | 108 | 29 | HR | Report |
| #48 | | 16,051,826 | 94.47% | snoopeh | 664 | 2327&nbsp&nbsp/ 119 / 22 | 315 | 60 | 41 | None | Report |
| #49 | | 15,899,156 | 93.73% | Zprait | 659 | 2308&nbsp&nbsp/ 115 / 32 | 329 | 41 | 54 | None | Report |
| #50 | | 15,377,436 | 92.35% | Skill | 509 | 2245&nbsp&nbsp/ 209 / 14 | 284 | 92 | 41 | HR | Report |