Artist:
Kobaryo
Circle Size:

Approach Rate:

Title:
Necrophagiatoast
HP Drain:

Star Difficulty:

(8.46)
Creator:
_yu68
Accuracy:

Length:
3:17 (2:51 drain)
Source:
Genre:
Electronic (Instrumental)
BPM:
340
Tags:
psycho filth records 666 over!! speedcore splittercore
User Rating:
Success Rate:
Points of Failure:


(graph is accumulative, based on % at fail/retry)

21.3% (230 of 1079 plays)

Submitted:
Qualified:
Feb 4, 2017
Jul 15, 2017
Rating Spread:

Favourited 50 times in total

Users that love this map: -Anhedonia-, applerss, Ikkun, Hata-tan, Ulqui, Tyistiana, gavnono, komasy, Raiden, KitajimaYN, IControl, CreepyDuck, namaniku, Flandre4950, 5henry, ToraaToro, Savoiyare, chKKi, 1RoHa_, Lain Iwakura and many more!
Options:
This Beatmap's Thread
This map is in a QUALIFIED state.
Beware that the leaderboard will be reset before it is ranked!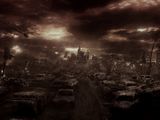 Futsuu
- by me

Muzukashii
- by me

Oni
- by me
Inner Oni
- by me
Hell Oni
- by me
Destructive Nightmare
- by me
Re-download if you downloaded before 2/23/2017.

- by
Raiden

- by
Surono
applerss is in the lead! ()
Score
2,015,948 (95.36%)
Max Combo
1024
300 / 100 / 50
1797 / 165 / 0
Misses
9
Geki (Elite Beat!)
0
Katu (Beat!)
0
Mods
None
Top 50 Scoreboard
| | Rank | Score | Accuracy | Player | Max Combo | 300 / 100 / 50 | Geki | Katu | Misses | Mods | |
| --- | --- | --- | --- | --- | --- | --- | --- | --- | --- | --- | --- |
| #1 | | 2,015,948 | 95.36% | applerss | 1024 | 1797&nbsp&nbsp/ 165 / 0 | 0 | 0 | 9 | None | Report |
| #2 | | 2,005,940 | 94.37% | Devli | 1315 | 1751&nbsp&nbsp/ 218 / 0 | 0 | 0 | 2 | None | Report |
| #3 | | 1,902,668 | 94.85% | Y u w a n | 552 | 1786&nbsp&nbsp/ 167 / 0 | 5 | 1 | 18 | None | Report |
| #4 | | 1,896,828 | 94.09% | pmriva | 762 | 1761&nbsp&nbsp/ 187 / 0 | 0 | 0 | 23 | None | Report |
| #5 | | 1,848,598 | 95.74% | kei821 | 567 | 1816&nbsp&nbsp/ 142 / 0 | 8 | 0 | 13 | None | Report |
| #6 | | 1,765,898 | 90.69% | kiyozi11 | 1376 | 1665&nbsp&nbsp/ 245 / 0 | 0 | 0 | 61 | None | Report |
| #7 | | 1,666,806 | 91.05% | taiko_ryuki | 1040 | 1681&nbsp&nbsp/ 227 / 0 | 5 | 0 | 63 | None | Report |
| #8 | | 1,600,962 | 87.01% | 7_7 | 959 | 1555&nbsp&nbsp/ 320 / 0 | 3 | 0 | 96 | None | Report |
| #9 | | 1,563,174 | 90.26% | chKKi | 895 | 1669&nbsp&nbsp/ 220 / 0 | 1 | 0 | 82 | None | Report |
| #10 | | 1,539,582 | 88.94% | sobatsuyu | 749 | 1643&nbsp&nbsp/ 220 / 0 | 6 | 0 | 108 | None | Report |
| #11 | | 1,532,710 | 87.95% | tasuke912 | 476 | 1602&nbsp&nbsp/ 263 / 0 | 0 | 0 | 106 | None | Report |
| #12 | | 1,487,606 | 90.54% | namaniku | 681 | 1672&nbsp&nbsp/ 225 / 0 | 1 | 0 | 74 | None | Report |
| #13 | | 1,485,092 | 87.11% | ekumea1123 | 422 | 1577&nbsp&nbsp/ 280 / 0 | 2 | 0 | 114 | None | Report |
| #14 | | 1,451,910 | 88.23% | Sar7 | 521 | 1627&nbsp&nbsp/ 224 / 0 | 9 | 0 | 120 | None | Report |
| #15 | | 1,449,444 | 87.01% | Tem | 756 | 1547&nbsp&nbsp/ 336 / 0 | 9 | 0 | 88 | None | Report |
| #16 | | 1,420,644 | 86.28% | Lze | 419 | 1580&nbsp&nbsp/ 241 / 0 | 0 | 0 | 150 | None | Report |
| #17 | | 1,394,986 | 84.47% | ImHS | 328 | 1496&nbsp&nbsp/ 338 / 0 | 1 | 0 | 137 | None | Report |
| #18 | | 1,394,022 | 85.82% | Ekoro | 380 | 1519&nbsp&nbsp/ 345 / 0 | 6 | 0 | 107 | None | Report |
| #19 | | 1,370,758 | 88.46% | stu00608 | 419 | 1633&nbsp&nbsp/ 221 / 0 | 2 | 0 | 117 | None | Report |
| #20 | | 1,367,810 | 99.19% | _yu68 | 1394 | 1942&nbsp&nbsp/ 26 / 0 | 9 | 0 | 3 | NF | Report |
| #21 | | 1,349,126 | 88.69% | drumchanon | 419 | 1640&nbsp&nbsp/ 216 / 0 | 8 | 0 | 115 | None | Report |
| #22 | | 1,337,588 | 85.84% | 1RoHa_ | 534 | 1569&nbsp&nbsp/ 246 / 0 | 1 | 0 | 156 | None | Report |
| #23 | | 1,333,250 | 86.30% | mariopokemon | 594 | 1553&nbsp&nbsp/ 296 / 0 | 6 | 0 | 122 | None | Report |
| #24 | | 1,305,974 | 84.70% | am_Minami | 299 | 1537&nbsp&nbsp/ 265 / 0 | 3 | 0 | 169 | None | Report |
| #25 | | 1,277,770 | 81.91% | KitajimaYN | 528 | 1435&nbsp&nbsp/ 359 / 0 | 1 | 1 | 177 | None | Report |
| #26 | | 1,252,362 | 83.43% | syaron105 | 590 | 1445&nbsp&nbsp/ 399 / 0 | 5 | 0 | 127 | None | Report |
| #27 | | 1,248,450 | 83.66% | Remiriahshs | 388 | 1505&nbsp&nbsp/ 288 / 0 | 0 | 0 | 178 | None | Report |
| #28 | | 1,241,664 | 81.13% | 1rori | 523 | 1403&nbsp&nbsp/ 392 / 0 | 0 | 0 | 176 | None | Report |
| #29 | | 1,228,158 | 84.45% | sing216 | 354 | 1549&nbsp&nbsp/ 231 / 0 | 16 | 0 | 191 | None | Report |
| #30 | | 1,122,244 | 99.47% | XK2238 | 1971 | 1950&nbsp&nbsp/ 21 / 0 | 16 | 1 | 0 | HD,HT,SD | Report |
| #31 | | 1,100,568 | 99.29% | H1gumo | 1971 | 1943&nbsp&nbsp/ 28 / 0 | 1 | 0 | 0 | HT | Report |
| #32 | | 1,098,804 | 99.11% | nananass | 1971 | 1936&nbsp&nbsp/ 35 / 0 | 9 | 0 | 0 | HT | Report |
| #33 | | 1,096,780 | 77.90% | Vulkin | 594 | 1332&nbsp&nbsp/ 407 / 0 | 0 | 0 | 232 | None | Report |
| #34 | | 1,091,568 | 99.67% | Quizmaegi | 1709 | 1960&nbsp&nbsp/ 9 / 0 | 16 | 0 | 2 | HT | Report |
| #35 | | 1,089,890 | 99.75% | grandslam515 | 1845 | 1962&nbsp&nbsp/ 8 / 0 | 12 | 0 | 1 | HT | Report |
| #36 | | 1,086,744 | 98.02% | zkane2 | 1971 | 1893&nbsp&nbsp/ 78 / 0 | 2 | 0 | 0 | HT | Report |
| #37 | | 1,086,216 | 97.95% | ROTO2001 | 1971 | 1890&nbsp&nbsp/ 81 / 0 | 11 | 0 | 0 | HT | Report |
| #38 | | 1,085,648 | 99.47% | Protonori | 1864 | 1953&nbsp&nbsp/ 15 / 0 | 8 | 0 | 3 | HT | Report |
| #39 | | 1,082,442 | 99.09% | TimmyAkmed | 1695 | 1939&nbsp&nbsp/ 28 / 0 | 1 | 0 | 4 | HT | Report |
| #40 | | 1,070,010 | 98.43% | Smallwu | 1301 | 1917&nbsp&nbsp/ 46 / 0 | 4 | 0 | 8 | HT | Report |
| #41 | | 1,056,780 | 79.45% | mangomizer | 211 | 1363&nbsp&nbsp/ 406 / 0 | 5 | 1 | 202 | None | Report |
| #42 | | 1,045,590 | 98.15% | ikanoosusi321 | 1200 | 1903&nbsp&nbsp/ 63 / 0 | 11 | 0 | 5 | HT | Report |
| #43 | | 1,036,546 | 82.24% | miki308 | 226 | 1467&nbsp&nbsp/ 308 / 0 | 1 | 0 | 196 | None | Report |
| #44 | | 1,036,216 | 97.34% | komasy | 1302 | 1880&nbsp&nbsp/ 77 / 0 | 10 | 1 | 14 | HT | Report |
| #45 | | 1,029,345 | 97.41% | goheegy | 712 | 1881&nbsp&nbsp/ 78 / 0 | 8 | 1 | 12 | HT | Report |
| #46 | | 1,024,280 | 96.83% | Digsuke | 994 | 1865&nbsp&nbsp/ 87 / 0 | 0 | 0 | 19 | HT | Report |
| #47 | | 1,014,546 | 97.49% | Das | 798 | 1901&nbsp&nbsp/ 41 / 0 | 3 | 0 | 29 | HT | Report |
| #48 | | 1,011,942 | 98.27% | frukoyurdakul | 791 | 1919&nbsp&nbsp/ 36 / 0 | 0 | 0 | 16 | HT | Report |
| #49 | | 997,529 | 95.92% | Zetera | 612 | 1820&nbsp&nbsp/ 141 / 0 | 5 | 1 | 10 | HT | Report |
| #50 | | 997,495 | 94.57% | mysterfish | 1144 | 1786&nbsp&nbsp/ 156 / 0 | 6 | 1 | 29 | HT | Report |