Artist:
Myrath
Circle Size:

Approach Rate:

Title:
Endure The Silence
HP Drain:

Star Difficulty:

(5.78)
Creator:
LMT
Accuracy:

Length:
4:24 (4:17 drain)
Source:
Genre:
Rock (English)
BPM:
96
Tags:
mir bouyaaa tunisian middle eastern folk progressive metal xtazy legacy ميراث
User Rating:
Success Rate:
Points of Failure:


(graph is accumulative, based on % at fail/retry)

5.2% (1502 of 28927 plays)

Submitted:
Ranked:
Jan 8, 2017
Aug 21, 2017
Rating Spread:

Favourited 139 times in total

Users that love this map: nightbane112, Best0ne, Soul_Of_Heart, gusrua123, remo116, iok144, emu1337, foreck, dotexe12, Sylfero, Elirac, Liuth, dynamicfire, -Xephyr-, Kraminka, Zolwiku, Restart Button, Arenth, abcd452, Mammarie and many more!
Options:
Modding / Discussion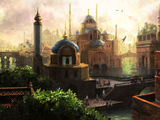 This is where you're meant to be.
Hard by Mir
Extra by BOUYAAA (sexy sliders diff)
Another is an Extra diff that is not part of the spread.
Re-download 26/05/2017 : Updated with Guest Difficulties and new Normal
Re-download 16/05/2017: Updated with Easy
Re-download 17/05/2017: New mp3 (thanks Wishkey!)
Renamed top diff to Ecstasy in Silence, please re-download!

(thanks Yamicchi for the pic lmao)
Rohulk is in the lead! ()
Score
53,155,504 (99.49%)
Max Combo
1506
300 / 100 / 50
1041 / 8 / 0
Misses
0
Geki (Elite Beat!)
282
Katu (Beat!)
7
Mods
HD,HR
Top 50 Scoreboard
| | Rank | Score | Accuracy | Player | Max Combo | 300 / 100 / 50 | Geki | Katu | Misses | Mods | |
| --- | --- | --- | --- | --- | --- | --- | --- | --- | --- | --- | --- |
| #1 | | 53,155,504 | 99.49% | Rohulk | 1506 | 1041&nbsp&nbsp/ 8 / 0 | 282 | 7 | 0 | HD,HR | Report |
| #2 | | 52,345,928 | 98.47% | Malolat | 1505 | 1025&nbsp&nbsp/ 24 / 0 | 268 | 21 | 0 | HD,HR | Report |
| #3 | | 50,216,878 | 99.87% | MouseEasy | 1506 | 1047&nbsp&nbsp/ 2 / 0 | 288 | 1 | 0 | HD | Report |
| #4 | | 49,928,186 | 99.11% | iok144 | 1505 | 1035&nbsp&nbsp/ 14 / 0 | 277 | 12 | 0 | HD | Report |
| #5 | | 49,182,907 | 98.14% | Wakson | 1506 | 1020&nbsp&nbsp/ 28 / 1 | 269 | 19 | 0 | HR | Report |
| #6 | | 48,302,353 | 95.85% | Spork Lover | 1505 | 984&nbsp&nbsp/ 64 / 1 | 253 | 35 | 0 | HD | Report |
| #7 | | 47,651,331 | 95.25% | gusrua123 | 1501 | 975&nbsp&nbsp/ 71 / 3 | 248 | 39 | 0 | HD | Report |
| #8 | | 47,302,430 | 99.56% | -Levi- | 1505 | 1042&nbsp&nbsp/ 7 / 0 | 282 | 7 | 0 | None | Report |
| #9 | | 47,169,650 | 99.49% | MINEMINE | 1505 | 1041&nbsp&nbsp/ 8 / 0 | 281 | 8 | 0 | None | Report |
| #10 | | 47,076,340 | 99.36% | Disasterday | 1506 | 1039&nbsp&nbsp/ 10 / 0 | 282 | 7 | 0 | None | Report |
| #11 | | 47,063,480 | 99.24% | Endie- | 1506 | 1037&nbsp&nbsp/ 12 / 0 | 277 | 12 | 0 | None | Report |
| #12 | | 46,968,580 | 98.86% | rinkon | 1506 | 1031&nbsp&nbsp/ 18 / 0 | 275 | 14 | 0 | None | Report |
| #13 | | 46,933,710 | 98.86% | TattiJaakko | 1505 | 1031&nbsp&nbsp/ 18 / 0 | 277 | 12 | 0 | None | Report |
| #14 | | 46,887,540 | 98.60% | Zetera | 1506 | 1027&nbsp&nbsp/ 22 / 0 | 275 | 14 | 0 | None | Report |
| #15 | | 46,786,350 | 98.67% | Chiu | 1505 | 1028&nbsp&nbsp/ 21 / 0 | 274 | 15 | 0 | None | Report |
| #16 | | 46,668,080 | 98.47% | RealizeNezumi | 1506 | 1025&nbsp&nbsp/ 24 / 0 | 270 | 19 | 0 | None | Report |
| #17 | | 46,612,820 | 98.35% | Wario | 1506 | 1023&nbsp&nbsp/ 26 / 0 | 271 | 18 | 0 | None | Report |
| #18 | | 46,471,720 | 98.16% | Neta | 1506 | 1020&nbsp&nbsp/ 29 / 0 | 276 | 13 | 0 | None | Report |
| #19 | | 46,467,370 | 98.28% | Anytind | 1505 | 1022&nbsp&nbsp/ 27 / 0 | 269 | 20 | 0 | None | Report |
| #20 | | 46,386,660 | 98.09% | kth180591 | 1506 | 1019&nbsp&nbsp/ 30 / 0 | 264 | 25 | 0 | None | Report |
| #21 | | 46,344,650 | 97.33% | -KCat | 1505 | 1007&nbsp&nbsp/ 42 / 0 | 261 | 28 | 0 | None | Report |
| #22 | | 46,293,820 | 97.52% | Rabb | 1506 | 1010&nbsp&nbsp/ 39 / 0 | 262 | 27 | 0 | None | Report |
| #23 | | 46,274,850 | 98.09% | Jukkii | 1505 | 1019&nbsp&nbsp/ 30 / 0 | 270 | 19 | 0 | None | Report |
| #24 | | 46,249,970 | 97.44% | [Shaiden] | 1505 | 1009&nbsp&nbsp/ 39 / 1 | 264 | 24 | 0 | None | Report |
| #25 | | 46,234,640 | 98.22% | Exarch | 1504 | 1021&nbsp&nbsp/ 28 / 0 | 271 | 18 | 0 | None | Report |
| #26 | | 46,093,860 | 95.93% | Felrion | 1504 | 985&nbsp&nbsp/ 64 / 0 | 255 | 34 | 0 | None | Report |
| #27 | | 46,088,750 | 97.20% | Doomsday | 1503 | 1005&nbsp&nbsp/ 44 / 0 | 260 | 29 | 0 | None | Report |
| #28 | | 46,048,650 | 97.33% | _Shield | 1505 | 1007&nbsp&nbsp/ 42 / 0 | 264 | 25 | 0 | None | Report |
| #29 | | 45,960,750 | 96.63% | Chokiezzzi | 1501 | 996&nbsp&nbsp/ 53 / 0 | 254 | 35 | 0 | None | Report |
| #30 | | 45,948,490 | 98.25% | Denko | 1493 | 1022&nbsp&nbsp/ 26 / 0 | 273 | 15 | 1 | None | Report |
| #31 | | 45,941,480 | 97.78% | Saunamaisteri | 1504 | 1014&nbsp&nbsp/ 35 / 0 | 269 | 20 | 0 | None | Report |
| #32 | | 45,928,290 | 97.39% | Firstus | 1495 | 1008&nbsp&nbsp/ 41 / 0 | 262 | 27 | 0 | None | Report |
| #33 | | 45,824,870 | 96.93% | Betwin | 1505 | 1001&nbsp&nbsp/ 47 / 1 | 259 | 29 | 0 | None | Report |
| #34 | | 45,574,190 | 96.19% | Josh123uaJ | 1503 | 989&nbsp&nbsp/ 60 / 0 | 252 | 37 | 0 | None | Report |
| #35 | | 45,509,480 | 95.66% | Kiminimo | 1505 | 981&nbsp&nbsp/ 67 / 1 | 245 | 43 | 0 | None | Report |
| #36 | | 45,348,000 | 98.00% | emu1337 | 1489 | 1018&nbsp&nbsp/ 30 / 0 | 269 | 19 | 1 | None | Report |
| #37 | | 45,149,680 | 95.73% | Prophet | 1505 | 982&nbsp&nbsp/ 66 / 1 | 244 | 44 | 0 | None | Report |
| #38 | | 45,124,920 | 96.25% | [ Nano ] | 1504 | 990&nbsp&nbsp/ 59 / 0 | 250 | 39 | 0 | None | Report |
| #39 | | 44,989,330 | 96.92% | gtfo | 1493 | 1002&nbsp&nbsp/ 44 / 0 | 259 | 28 | 3 | None | Report |
| #40 | | 44,807,820 | 97.59% | -Vanilla | 1483 | 1012&nbsp&nbsp/ 35 / 0 | 270 | 17 | 2 | None | Report |
| #41 | | 44,753,910 | 96.92% | RatinA0 | 1479 | 1001&nbsp&nbsp/ 47 / 0 | 251 | 37 | 1 | None | Report |
| #42 | | 44,575,750 | 98.60% | Carbone | 1465 | 1027&nbsp&nbsp/ 22 / 0 | 273 | 16 | 0 | None | Report |
| #43 | | 44,517,330 | 94.66% | Tiny Hippo | 1499 | 965&nbsp&nbsp/ 84 / 0 | 234 | 55 | 0 | None | Report |
| #44 | | 44,465,570 | 94.80% | imagaK | 1498 | 969&nbsp&nbsp/ 73 / 7 | 245 | 41 | 0 | None | Report |
| #45 | | 43,148,471 | 97.46% | howlwatcher | 1366 | 1010&nbsp&nbsp/ 37 / 0 | 262 | 26 | 2 | HD,HR | Report |
| #46 | | 43,132,720 | 95.93% | Regou | 1466 | 986&nbsp&nbsp/ 61 / 0 | 247 | 41 | 2 | None | Report |
| #47 | | 41,659,610 | 96.82% | Wafless | 1431 | 1001&nbsp&nbsp/ 44 / 0 | 257 | 30 | 4 | None | Report |
| #48 | | 41,565,240 | 96.43% | kug1 | 1422 | 996&nbsp&nbsp/ 45 / 3 | 259 | 24 | 5 | None | Report |
| #49 | | 41,320,068 | 98.89% | Karthy | 1364 | 1034&nbsp&nbsp/ 10 / 0 | 280 | 7 | 5 | HD | Report |
| #50 | | 41,305,310 | 95.30% | BoT-Shirt | 1431 | 976&nbsp&nbsp/ 71 / 0 | 255 | 32 | 2 | None | Report |