Artist:
Myrath
Circle Size:

Approach Rate:

Title:
Endure The Silence
HP Drain:

Star Difficulty:

(5.78)
Creator:
LMT
Accuracy:

Length:
4:23 (4:16 drain)
Source:
Genre:
Rock (English)
BPM:
96
Tags:
mir bouyaaa tunisian middle eastern folk progressive metal xtazy legacy ميراث
User Rating:
Success Rate:
Points of Failure:


(graph is accumulative, based on % at fail/retry)

6.0% (174 of 2908 plays)

Submitted:
Ranked:
Jan 8, 2017
Aug 21, 2017
Rating Spread:

Favourited 39 times in total

Users that love this map: nightbane112, Nertow, Deramok, iok144, emu1337, Elirac, Liuth, -Xephyr-, Arenth, Oswa, ignorance, ChildOfLight, Respawn247, Exarch, Suissie, StrongTeTa, DivideByNone, TVim, DarkSwords, vova8937 and many more!
Options:
This Beatmap's Thread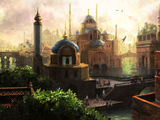 This is where you're meant to be.
Hard by Mir
Extra by BOUYAAA (sexy sliders diff)
Another is an Extra diff that is not part of the spread.
Re-download 26/05/2017 : Updated with Guest Difficulties and new Normal
Re-download 16/05/2017: Updated with Easy
Re-download 17/05/2017: New mp3 (thanks Wishkey!)
Renamed top diff to Ecstasy in Silence, please re-download!

(thanks Yamicchi for the pic lmao)
Rohulk is in the lead! ()
Score
53,155,504 (99.49%)
Max Combo
1506
300 / 100 / 50
1041 / 8 / 0
Misses
0
Geki (Elite Beat!)
282
Katu (Beat!)
7
Mods
HD,HR
Top 50 Scoreboard
| | Rank | Score | Accuracy | Player | Max Combo | 300 / 100 / 50 | Geki | Katu | Misses | Mods | |
| --- | --- | --- | --- | --- | --- | --- | --- | --- | --- | --- | --- |
| #1 | | 53,155,504 | 99.49% | Rohulk | 1506 | 1041&nbsp&nbsp/ 8 / 0 | 282 | 7 | 0 | HD,HR | Report |
| #2 | | 47,219,590 | 99.62% | iok144 | 1505 | 1043&nbsp&nbsp/ 6 / 0 | 283 | 6 | 0 | None | Report |
| #3 | | 47,197,880 | 99.36% | [ Wakson ] | 1504 | 1039&nbsp&nbsp/ 10 / 0 | 280 | 9 | 0 | None | Report |
| #4 | | 47,019,970 | 98.54% | Disasterday | 1505 | 1026&nbsp&nbsp/ 23 / 0 | 273 | 16 | 0 | None | Report |
| #5 | | 46,968,580 | 98.86% | rinkon | 1506 | 1031&nbsp&nbsp/ 18 / 0 | 275 | 14 | 0 | None | Report |
| #6 | | 46,612,820 | 98.35% | Wario | 1506 | 1023&nbsp&nbsp/ 26 / 0 | 271 | 18 | 0 | None | Report |
| #7 | | 46,471,720 | 98.16% | Neta | 1506 | 1020&nbsp&nbsp/ 29 / 0 | 276 | 13 | 0 | None | Report |
| #8 | | 46,274,850 | 98.09% | Jukkii | 1505 | 1019&nbsp&nbsp/ 30 / 0 | 270 | 19 | 0 | None | Report |
| #9 | | 46,234,640 | 98.22% | Exarch | 1504 | 1021&nbsp&nbsp/ 28 / 0 | 271 | 18 | 0 | None | Report |
| #10 | | 45,348,000 | 98.00% | emu1337 | 1489 | 1018&nbsp&nbsp/ 30 / 0 | 269 | 19 | 1 | None | Report |
| #11 | | 43,300,776 | 97.68% | Malolat | 1367 | 1013&nbsp&nbsp/ 35 / 0 | 265 | 23 | 1 | HD,HR | Report |
| #12 | | 37,808,370 | 98.28% | ReaL motion | 1244 | 1023&nbsp&nbsp/ 24 / 0 | 270 | 18 | 2 | HD,HR | Report |
| #13 | | 29,333,290 | 90.12% | SinonTopWaifu | 1215 | 896&nbsp&nbsp/ 147 / 2 | 217 | 68 | 4 | None | Report |
| #14 | | 28,273,890 | 97.24% | PancakeMan4 | 1154 | 1007&nbsp&nbsp/ 39 / 0 | 257 | 30 | 3 | None | Report |
| #15 | | 24,986,780 | 96.00% | UltraAnus | 1082 | 987&nbsp&nbsp/ 60 / 0 | 246 | 41 | 2 | None | Report |
| #16 | | 23,653,990 | 98.06% | Rabb | 782 | 1019&nbsp&nbsp/ 29 / 0 | 269 | 19 | 1 | None | Report |
| #17 | | 22,137,540 | 97.39% | Yuusuke | 951 | 1009&nbsp&nbsp/ 38 / 0 | 258 | 29 | 2 | None | Report |
| #18 | | 21,980,180 | 93.91% | xci | 981 | 957&nbsp&nbsp/ 83 / 3 | 247 | 37 | 6 | None | Report |
| #19 | | 21,753,330 | 97.86% | Jegler | 797 | 1016&nbsp&nbsp/ 31 / 1 | 266 | 21 | 1 | None | Report |
| #20 | | 21,174,560 | 92.77% | lucasiturrarte | 982 | 942&nbsp&nbsp/ 89 / 9 | 231 | 49 | 9 | None | Report |
| #21 | | 20,952,480 | 98.24% | Viveliam | 721 | 1022&nbsp&nbsp/ 25 / 1 | 271 | 16 | 1 | HD | Report |
| #22 | | 20,557,610 | 93.39% | Williemeister | 981 | 949&nbsp&nbsp/ 91 / 2 | 230 | 53 | 7 | None | Report |
| #23 | | 19,783,160 | 93.60% | Frghal Faker | 713 | 951&nbsp&nbsp/ 91 / 3 | 231 | 52 | 4 | None | Report |
| #24 | | 19,302,025 | 95.30% | Yamaan | 870 | 978&nbsp&nbsp/ 65 / 0 | 236 | 49 | 6 | HD | Report |
| #25 | | 19,237,530 | 95.63% | Splash | 823 | 984&nbsp&nbsp/ 57 / 1 | 246 | 37 | 7 | None | Report |
| #26 | | 17,553,190 | 96.19% | Souko | 722 | 990&nbsp&nbsp/ 57 / 0 | 247 | 40 | 2 | None | Report |
| #27 | | 17,150,750 | 94.03% | cormic566 | 829 | 960&nbsp&nbsp/ 78 / 2 | 234 | 47 | 9 | HD | Report |
| #28 | | 17,025,882 | 95.81% | yotampoco | 716 | 984&nbsp&nbsp/ 63 / 0 | 249 | 39 | 2 | HD | Report |
| #29 | | 16,670,480 | 96.89% | xxWeedWizardxx | 811 | 1002&nbsp&nbsp/ 43 / 0 | 259 | 26 | 4 | None | Report |
| #30 | | 16,120,430 | 94.28% | Stancen | 685 | 960&nbsp&nbsp/ 87 / 0 | 247 | 40 | 2 | None | Report |
| #31 | | 15,492,963 | 94.23% | r3dkid747 | 765 | 964&nbsp&nbsp/ 73 / 1 | 240 | 43 | 11 | HD | Report |
| #32 | | 14,311,370 | 96.95% | Fumax | 774 | 1007&nbsp&nbsp/ 30 / 0 | 263 | 16 | 12 | None | Report |
| #33 | | 14,101,154 | 92.88% | Kac007 | 714 | 940&nbsp&nbsp/ 103 / 0 | 228 | 55 | 6 | HD | Report |
| #34 | | 13,941,980 | 92.80% | Bilbo | 694 | 939&nbsp&nbsp/ 103 / 1 | 230 | 55 | 6 | None | Report |
| #35 | | 13,772,770 | 93.53% | xFluffyo | 711 | 953&nbsp&nbsp/ 84 / 1 | 248 | 34 | 11 | None | Report |
| #36 | | 13,117,020 | 95.96% | ManualBreathing | 662 | 988&nbsp&nbsp/ 56 / 0 | 259 | 27 | 5 | None | Report |
| #37 | | 12,403,900 | 95.95% | - Nue | 570 | 989&nbsp&nbsp/ 50 / 5 | 257 | 26 | 5 | None | Report |
| #38 | | 12,096,520 | 80.38% | Gatupeb | 782 | 752&nbsp&nbsp/ 268 / 11 | 143 | 130 | 18 | None | Report |
| #39 | | 11,830,690 | 96.52% | TVim | 624 | 1001&nbsp&nbsp/ 31 / 7 | 261 | 20 | 10 | None | Report |
| #40 | | 11,373,880 | 90.13% | Nertow | 692 | 900&nbsp&nbsp/ 134 / 5 | 218 | 60 | 10 | None | Report |
| #41 | | 11,311,065 | 93.76% | vide | 662 | 957&nbsp&nbsp/ 74 / 11 | 232 | 50 | 7 | HD | Report |
| #42 | | 11,228,990 | 97.52% | fuduhasio | 469 | 1013&nbsp&nbsp/ 30 / 0 | 260 | 24 | 6 | HR | Report |
| #43 | | 10,582,400 | 95.63% | Clem | 510 | 982&nbsp&nbsp/ 63 / 1 | 248 | 39 | 3 | None | Report |
| #44 | | 10,525,260 | 97.30% | suchy1k2w | 458 | 1009&nbsp&nbsp/ 35 / 0 | 261 | 23 | 5 | None | Report |
| #45 | | 10,152,510 | 93.23% | KII0 | 537 | 945&nbsp&nbsp/ 97 / 4 | 227 | 56 | 3 | None | Report |
| #46 | | 9,934,510 | 89.67% | Asfyxie | 475 | 892&nbsp&nbsp/ 144 / 4 | 210 | 69 | 9 | None | Report |
| #47 | | 9,391,790 | 89.93% | SuperTurtle | 492 | 900&nbsp&nbsp/ 125 / 10 | 198 | 72 | 14 | None | Report |
| #48 | | 9,051,010 | 89.37% | zhaso | 624 | 895&nbsp&nbsp/ 120 / 15 | 224 | 46 | 19 | None | Report |
| #49 | | 8,836,500 | 90.74% | Ponty Mython | 579 | 911&nbsp&nbsp/ 120 / 5 | 206 | 72 | 13 | None | Report |
| #50 | | 8,207,170 | 91.98% | Kjosu | 491 | 931&nbsp&nbsp/ 99 / 5 | 222 | 56 | 14 | None | Report |