Artist:
NOMA
Circle Size:

Approach Rate:

Title:
Brain Power
HP Drain:

Star Difficulty:

(6.74)
Creator:
Monstrata
Accuracy:

Length:
1:47 (1:44 drain)
Source:
SOUND VOLTEX II -infinite infection-
Genre:
Electronic (English)
BPM:
170
Tags:
rizen a_q_p_w nhawak kuron-kun gero doormat dailycare rohit6 haruto haruto_aizawa pentori snownino_ sdvx museca
User Rating:
Success Rate:
Points of Failure:


(graph is accumulative, based on % at fail/retry)

8.2% (3357 of 41085 plays)

Submitted:
Ranked:
Dec 17, 2016
Dec 31, 2017
Rating Spread:

Favourited 377 times in total

Users that love this map: Detective Shinku, 411, maxmisumaki, jss12354, phaZ, Iojioji, Nhawak, Plastic Heart, dekay, Cosmolade, Jalehandrro, Mash, pompeekis, Kuron-kun, Monstrata, iaport, th_winkler1, WWWWWWWWWWWWOWO, Kasaitox, mazetsm and many more!
Options:
Modding / Discussion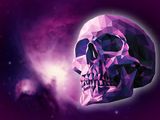 This is a No Effects version of Brain Power. Short Version too!
PM me if you are interested in making a GD. You must have at least 3 ranked maps.
Warning: Killer Machine is not recommended for PP Farming.
Spread:
Killer Machine: Me
Extra: SnowNino_
Another: Pentori
Insane: Haruto
Insane: Dailycare
Light Insane: Doormat
Hard: Gero/Andrea
Normal: Kuron-kun + Nhawak
Easy: Rizen
Might fit another extra or two + insanes. but we'll see
Woey is in the lead! ()
Score
12,346,425 (97.03%)
Max Combo
872
300 / 100 / 50
580 / 24 / 0
Misses
2
Geki (Elite Beat!)
231
Katu (Beat!)
21
Mods
HD
Top 50 Scoreboard
| | Rank | Score | Accuracy | Player | Max Combo | 300 / 100 / 50 | Geki | Katu | Misses | Mods | |
| --- | --- | --- | --- | --- | --- | --- | --- | --- | --- | --- | --- |
| #1 | | 12,346,425 | 97.03% | Woey | 872 | 580&nbsp&nbsp/ 24 / 0 | 231 | 21 | 2 | HD | Report |
| #2 | | 9,663,106 | 92.71% | jot_bab | 810 | 546&nbsp&nbsp/ 44 / 7 | 204 | 34 | 9 | None | Report |
| #3 | | 9,389,447 | 93.07% | wuhua | 771 | 550&nbsp&nbsp/ 39 / 6 | 200 | 37 | 11 | HD | Report |
| #4 | | 9,134,038 | 96.07% | lain | 772 | 574&nbsp&nbsp/ 24 / 1 | 225 | 21 | 7 | None | Report |
| #5 | | 9,037,162 | 94.47% | fieryrage | 773 | 563&nbsp&nbsp/ 25 / 7 | 215 | 21 | 11 | None | Report |
| #6 | | 8,824,362 | 93.10% | Emilia | 751 | 547&nbsp&nbsp/ 51 / 1 | 204 | 42 | 7 | HD | Report |
| #7 | | 7,865,898 | 93.73% | QbaDoo | 732 | 553&nbsp&nbsp/ 45 / 0 | 210 | 36 | 8 | None | Report |
| #8 | | 7,716,716 | 91.36% | Wombraider | 727 | 532&nbsp&nbsp/ 65 / 0 | 188 | 57 | 9 | None | Report |
| #9 | | 7,632,448 | 93.48% | smh | 720 | 553&nbsp&nbsp/ 38 / 5 | 207 | 32 | 10 | None | Report |
| #10 | | 7,533,051 | 92.00% | Skydiver | 694 | 541&nbsp&nbsp/ 47 / 5 | 200 | 37 | 13 | HD | Report |
| #11 | | 7,479,512 | 90.68% | Yuuki-chan | 703 | 529&nbsp&nbsp/ 58 / 7 | 181 | 54 | 12 | HD | Report |
| #12 | | 7,425,358 | 87.93% | OskaRRRitoS | 714 | 508&nbsp&nbsp/ 73 / 3 | 167 | 65 | 22 | None | Report |
| #13 | | 7,334,218 | 93.29% | Zaq Lev | 703 | 555&nbsp&nbsp/ 28 / 6 | 207 | 24 | 17 | None | Report |
| #14 | | 7,257,734 | 85.45% | redcrosssix | 722 | 480&nbsp&nbsp/ 111 / 5 | 155 | 84 | 10 | None | Report |
| #15 | | 7,127,458 | 97.03% | badeu | 630 | 581&nbsp&nbsp/ 21 / 0 | 232 | 18 | 4 | None | Report |
| #16 | | 7,086,528 | 89.41% | Megatron is bad | 703 | 516&nbsp&nbsp/ 76 / 3 | 174 | 66 | 11 | None | Report |
| #17 | | 7,013,258 | 89.25% | Syfou | 702 | 516&nbsp&nbsp/ 74 / 1 | 175 | 63 | 15 | None | Report |
| #18 | | 6,969,781 | 96.09% | Azer | 627 | 573&nbsp&nbsp/ 26 / 4 | 228 | 19 | 3 | HD | Report |
| #19 | | 6,680,543 | 92.57% | DDM | 658 | 548&nbsp&nbsp/ 36 / 6 | 199 | 34 | 16 | HD | Report |
| #20 | | 6,638,895 | 89.55% | LanJay | 663 | 518&nbsp&nbsp/ 69 / 10 | 170 | 65 | 9 | HD | Report |
| #21 | | 6,439,516 | 91.53% | Shigure chan | 663 | 537&nbsp&nbsp/ 48 / 10 | 188 | 45 | 11 | None | Report |
| #22 | | 6,299,952 | 91.86% | DazzLE_Wind | 656 | 536&nbsp&nbsp/ 61 / 2 | 185 | 60 | 7 | None | Report |
| #23 | | 6,245,572 | 91.86% | Doomsday fanboy | 655 | 540&nbsp&nbsp/ 48 / 4 | 194 | 43 | 14 | None | Report |
| #24 | | 6,173,440 | 93.54% | Lunirs | 629 | 555&nbsp&nbsp/ 33 / 5 | 208 | 28 | 13 | HD | Report |
| #25 | | 6,163,746 | 92.82% | Enns | 625 | 550&nbsp&nbsp/ 36 / 3 | 202 | 32 | 17 | HD | Report |
| #26 | | 6,113,896 | 92.33% | _Shield | 643 | 542&nbsp&nbsp/ 50 / 5 | 198 | 42 | 9 | None | Report |
| #27 | | 6,090,712 | 91.14% | gusrua123 | 627 | 531&nbsp&nbsp/ 63 / 2 | 185 | 57 | 10 | HD | Report |
| #28 | | 6,033,260 | 93.45% | Red_Pixel | 627 | 552&nbsp&nbsp/ 40 / 6 | 204 | 36 | 8 | None | Report |
| #29 | | 6,030,476 | 93.37% | - Phantasma - | 630 | 554&nbsp&nbsp/ 30 / 11 | 204 | 28 | 11 | None | Report |
| #30 | | 5,989,460 | 95.63% | DuNai | 590 | 572&nbsp&nbsp/ 20 / 5 | 221 | 19 | 9 | HD | Report |
| #31 | | 5,975,778 | 92.77% | Hellotomlol225 | 629 | 547&nbsp&nbsp/ 44 / 3 | 202 | 38 | 12 | None | Report |
| #32 | | 5,972,046 | 89.88% | sullyjhf | 624 | 527&nbsp&nbsp/ 50 / 6 | 179 | 46 | 23 | HD | Report |
| #33 | | 5,960,500 | 92.57% | Stoof | 628 | 548&nbsp&nbsp/ 35 / 8 | 204 | 28 | 15 | None | Report |
| #34 | | 5,914,150 | 93.62% | Anes450 | 617 | 553&nbsp&nbsp/ 43 / 0 | 207 | 37 | 10 | None | Report |
| #35 | | 5,901,727 | 93.40% | WillCookie | 619 | 549&nbsp&nbsp/ 50 / 2 | 201 | 46 | 5 | HD | Report |
| #36 | | 5,882,346 | 92.41% | Idealism | 628 | 542&nbsp&nbsp/ 52 / 4 | 193 | 49 | 8 | None | Report |
| #37 | | 5,878,824 | 92.33% | Xilver | 629 | 547&nbsp&nbsp/ 32 / 11 | 198 | 29 | 16 | None | Report |
| #38 | | 5,877,159 | 86.77% | Num5119 | 622 | 501&nbsp&nbsp/ 68 / 13 | 163 | 54 | 24 | HD | Report |
| #39 | | 5,867,394 | 93.29% | GiraffekNuL | 629 | 552&nbsp&nbsp/ 37 / 6 | 202 | 35 | 11 | None | Report |
| #40 | | 5,849,556 | 92.99% | Informous | 630 | 550&nbsp&nbsp/ 37 / 7 | 200 | 36 | 12 | None | Report |
| #41 | | 5,824,350 | 91.45% | yf_bmp | 630 | 538&nbsp&nbsp/ 46 / 5 | 195 | 38 | 17 | None | Report |
| #42 | | 5,793,546 | 91.97% | jackylam5 | 621 | 538&nbsp&nbsp/ 56 / 4 | 194 | 48 | 8 | None | Report |
| #43 | | 5,784,702 | 91.28% | Lea | 631 | 535&nbsp&nbsp/ 52 / 5 | 191 | 44 | 14 | None | Report |
| #44 | | 5,777,238 | 90.70% | KogumaX | 630 | 529&nbsp&nbsp/ 60 / 4 | 187 | 50 | 13 | None | Report |
| #45 | | 5,773,662 | 89.16% | _index | 626 | 521&nbsp&nbsp/ 49 / 18 | 178 | 40 | 18 | None | Report |
| #46 | | 5,768,778 | 91.47% | Risiing | 630 | 540&nbsp&nbsp/ 40 / 6 | 193 | 35 | 20 | None | Report |
| #47 | | 5,748,652 | 89.69% | Icyteru | 627 | 519&nbsp&nbsp/ 70 / 7 | 173 | 64 | 10 | None | Report |
| #48 | | 5,748,336 | 89.03% | G4SH4 | 627 | 511&nbsp&nbsp/ 85 / 1 | 175 | 69 | 9 | None | Report |
| #49 | | 5,730,748 | 90.57% | _RyuK | 625 | 530&nbsp&nbsp/ 54 / 5 | 185 | 47 | 17 | None | Report |
| #50 | | 5,728,724 | 89.66% | Ahmnesia | 626 | 526&nbsp&nbsp/ 51 / 2 | 184 | 41 | 27 | None | Report |