Artist:
TWICE
Circle Size:

Approach Rate:

Title:
TT
HP Drain:

Star Difficulty:

(4.09)
Creator:
Lilyanna
Accuracy:

Length:
3:30 (3:04 drain)
Source:
Genre:
Pop (Korean)
BPM:
130
Tags:
jyp entertainment twicecoaster : lane 1 나연 정연 모모 사나 지효 미나 다현 채영 쯔위 nayeon jeongyeon momo sana jihyo
User Rating:
Success Rate:
Points of Failure:


(graph is accumulative, based on % at fail/retry)

16.1% (315 of 1952 plays)

Submitted:
Qualified:
Dec 9, 2016
Apr 17, 2017
Rating Spread:

Favourited 87 times in total

Users that love this map: MapleGuineaPig, Cres, wasin, NxS, Trynna, Saravana, MrPotato, - Kuncung -, DarkRitual Jr, TheBigGG, NickyW093, Marwio, - AisakaTaiga -, Hachi-tandesu, SuperNoodleCup, stuffins, Boe, Ben123123, Manseh, KwentongBarbero and many more!
Options:
This Beatmap's Thread
This map is in a QUALIFIED state.
Beware that the leaderboard will be reset before it is ranked!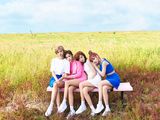 TWICE - Like OOH-AHH (by Heart Attack)
check out this other TWICE map ;)
#6
Easy by me
Firetruck's Normal by
Firetruck
Wasin's Advanced by
wasinkingspeedq
Nekomata's Hard by
Nekomata
Insane by me
Irrkiss' Insane by
Irreversible
and
Kisses
Hitsounds by
R3K3M
thank you.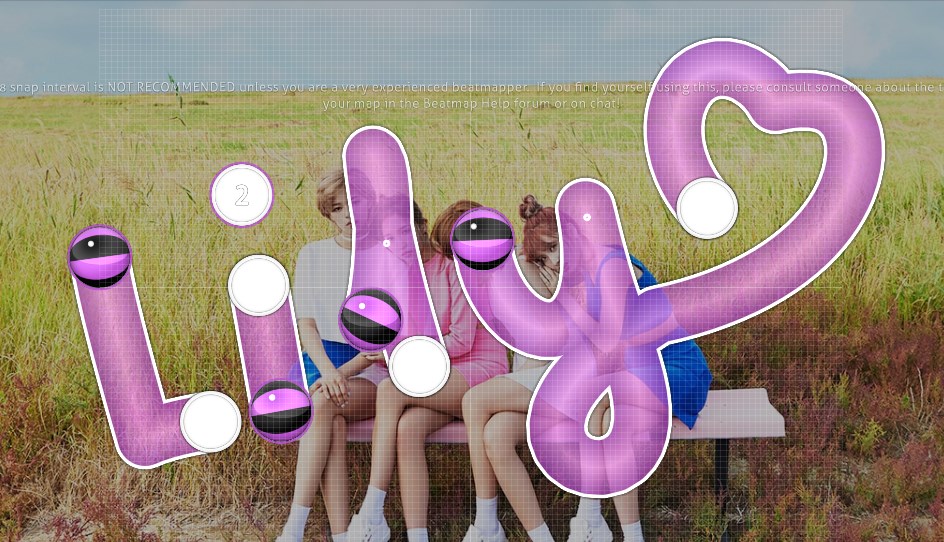 By Bakari ♥
MrPotato is in the lead! ()
Score
19,318,261 (98.31%)
Max Combo
927
300 / 100 / 50
588 / 14 / 1
Misses
0
Geki (Elite Beat!)
202
Katu (Beat!)
11
Mods
DT
Top 50 Scoreboard
| | Rank | Score | Accuracy | Player | Max Combo | 300 / 100 / 50 | Geki | Katu | Misses | Mods | |
| --- | --- | --- | --- | --- | --- | --- | --- | --- | --- | --- | --- |
| #1 | | 19,318,261 | 98.31% | MrPotato | 927 | 588&nbsp&nbsp/ 14 / 1 | 202 | 11 | 0 | DT | Report |
| #2 | | 18,517,670 | 99.34% | Teachu | 929 | 597&nbsp&nbsp/ 6 / 0 | 209 | 5 | 0 | HD | Report |
| #3 | | 18,408,401 | 98.56% | Soorshi | 926 | 591&nbsp&nbsp/ 9 / 2 | 207 | 5 | 1 | HD | Report |
| #4 | | 18,405,500 | 95.25% | [RanYakumo] | 922 | 562&nbsp&nbsp/ 33 / 8 | 189 | 22 | 0 | DT | Report |
| #5 | | 18,154,898 | 97.68% | Rip SS | 925 | 582&nbsp&nbsp/ 21 / 0 | 197 | 17 | 0 | HD | Report |
| #6 | | 18,057,622 | 97.43% | Zero__wind | 925 | 581&nbsp&nbsp/ 18 / 3 | 196 | 16 | 1 | HD | Report |
| #7 | | 17,749,628 | 95.99% | Tendhix | 927 | 567&nbsp&nbsp/ 35 / 1 | 191 | 22 | 0 | HD | Report |
| #8 | | 17,521,441 | 94.89% | Tae | 924 | 558&nbsp&nbsp/ 40 / 5 | 184 | 28 | 0 | HD | Report |
| #9 | | 17,323,120 | 97.73% | Pulse | 927 | 583&nbsp&nbsp/ 19 / 0 | 197 | 16 | 1 | None | Report |
| #10 | | 17,318,272 | 93.78% | Mauzer | 924 | 547&nbsp&nbsp/ 55 / 1 | 172 | 41 | 0 | HD | Report |
| #11 | | 17,237,930 | 98.23% | Maus | 923 | 587&nbsp&nbsp/ 16 / 0 | 200 | 14 | 0 | None | Report |
| #12 | | 17,193,280 | 97.57% | Tinkle | 926 | 581&nbsp&nbsp/ 22 / 0 | 202 | 12 | 0 | None | Report |
| #13 | | 17,064,940 | 97.54% | SavleR | 924 | 581&nbsp&nbsp/ 21 / 1 | 199 | 14 | 0 | None | Report |
| #14 | | 16,935,470 | 96.35% | Ryuukai | 929 | 570&nbsp&nbsp/ 33 / 0 | 185 | 29 | 0 | None | Report |
| #15 | | 16,930,870 | 96.79% | ScrubbyDucky | 927 | 574&nbsp&nbsp/ 29 / 0 | 191 | 23 | 0 | None | Report |
| #16 | | 16,885,660 | 96.96% | Rayden | 922 | 577&nbsp&nbsp/ 23 / 0 | 200 | 11 | 3 | None | Report |
| #17 | | 16,812,640 | 96.43% | LittleWicked | 921 | 571&nbsp&nbsp/ 31 / 1 | 193 | 20 | 0 | None | Report |
| #18 | | 16,640,300 | 95.25% | -MuhQ | 920 | 560&nbsp&nbsp/ 43 / 0 | 183 | 31 | 0 | None | Report |
| #19 | | 16,564,070 | 95.49% | DarkRitual Jr | 917 | 563&nbsp&nbsp/ 38 / 1 | 187 | 25 | 1 | None | Report |
| #20 | | 16,278,260 | 93.20% | cosmiccc | 920 | 543&nbsp&nbsp/ 54 / 6 | 171 | 38 | 0 | None | Report |
| #21 | | 16,034,160 | 92.54% | Danieru | 923 | 537&nbsp&nbsp/ 61 / 4 | 168 | 43 | 1 | None | Report |
| #22 | | 15,893,050 | 95.52% | MarvRansii | 905 | 563&nbsp&nbsp/ 39 / 0 | 185 | 28 | 1 | None | Report |
| #23 | | 13,477,970 | 96.38% | s u l t a n | 820 | 571&nbsp&nbsp/ 29 / 3 | 185 | 28 | 0 | None | Report |
| #24 | | 13,342,850 | 95.30% | JaviLALA | 820 | 561&nbsp&nbsp/ 40 / 2 | 186 | 27 | 0 | None | Report |
| #25 | | 13,084,100 | 95.25% | DanJay | 814 | 566&nbsp&nbsp/ 21 / 8 | 187 | 19 | 8 | None | Report |
| #26 | | 13,005,630 | 95.88% | [ Hawkeye ] | 811 | 567&nbsp&nbsp/ 33 / 1 | 185 | 27 | 2 | None | Report |
| #27 | | 12,811,750 | 92.87% | - Maikeru - | 805 | 541&nbsp&nbsp/ 54 / 6 | 168 | 42 | 2 | None | Report |
| #28 | | 12,480,003 | 94.97% | WatcherofTime | 768 | 558&nbsp&nbsp/ 43 / 2 | 181 | 31 | 0 | HD | Report |
| #29 | | 12,450,538 | 91.93% | Qebq | 754 | 537&nbsp&nbsp/ 45 / 14 | 170 | 33 | 7 | DT | Report |
| #30 | | 12,314,460 | 88.92% | loadstar1337 | 812 | 507&nbsp&nbsp/ 81 / 13 | 151 | 54 | 2 | None | Report |
| #31 | | 12,309,320 | 87.53% | totlarly | 818 | 495&nbsp&nbsp/ 91 / 15 | 153 | 46 | 2 | None | Report |
| #32 | | 12,158,791 | 94.61% | Tamir | 764 | 556&nbsp&nbsp/ 43 / 1 | 182 | 29 | 3 | HD | Report |
| #33 | | 11,559,130 | 94.47% | spboxer3 | 765 | 553&nbsp&nbsp/ 50 / 0 | 181 | 33 | 0 | None | Report |
| #34 | | 10,768,340 | 90.71% | Dewnut | 756 | 521&nbsp&nbsp/ 77 / 2 | 163 | 47 | 3 | None | Report |
| #35 | | 10,756,870 | 94.14% | Yipen | 737 | 554&nbsp&nbsp/ 39 / 4 | 182 | 26 | 6 | None | Report |
| #36 | | 10,394,470 | 93.95% | Dave The Wizard | 710 | 551&nbsp&nbsp/ 45 / 3 | 179 | 30 | 4 | None | Report |
| #37 | | 10,351,620 | 96.60% | l1mi | 680 | 574&nbsp&nbsp/ 22 / 7 | 193 | 16 | 0 | None | Report |
| #38 | | 10,168,620 | 94.31% | GIGAseva | 690 | 553&nbsp&nbsp/ 46 / 2 | 181 | 29 | 2 | None | Report |
| #39 | | 9,935,887 | 97.68% | Toys our boy | 588 | 583&nbsp&nbsp/ 18 / 0 | 200 | 12 | 2 | DT | Report |
| #40 | | 9,631,500 | 89.72% | Nefarium | 710 | 515&nbsp&nbsp/ 72 / 12 | 157 | 44 | 4 | None | Report |
| #41 | | 9,369,250 | 92.92% | Kappukeki | 680 | 541&nbsp&nbsp/ 57 / 2 | 170 | 40 | 3 | None | Report |
| #42 | | 8,706,049 | 92.90% | Akati-Tan | 622 | 543&nbsp&nbsp/ 48 / 7 | 172 | 31 | 5 | HD | Report |
| #43 | | 8,588,240 | 90.91% | Kanpan | 647 | 524&nbsp&nbsp/ 69 / 7 | 162 | 44 | 3 | None | Report |
| #44 | | 8,533,260 | 93.17% | starbitt | 641 | 545&nbsp&nbsp/ 49 / 3 | 172 | 37 | 6 | None | Report |
| #45 | | 8,460,851 | 93.09% | Mitkoff | 618 | 543&nbsp&nbsp/ 54 / 2 | 166 | 44 | 4 | HD | Report |
| #46 | | 8,413,327 | 95.22% | Renrane | 469 | 561&nbsp&nbsp/ 37 / 5 | 182 | 30 | 0 | HD | Report |
| #47 | | 8,403,630 | 90.35% | felicity | 608 | 520&nbsp&nbsp/ 71 / 7 | 156 | 49 | 5 | None | Report |
| #48 | | 8,256,420 | 93.64% | Park Shin Hye | 542 | 548&nbsp&nbsp/ 49 / 2 | 172 | 37 | 4 | None | Report |
| #49 | | 7,843,920 | 97.51% | Okorin | 560 | 581&nbsp&nbsp/ 21 / 0 | 198 | 15 | 1 | None | Report |
| #50 | | 7,737,670 | 86.51% | Jordicus | 621 | 485&nbsp&nbsp/ 109 / 2 | 139 | 68 | 7 | None | Report |