Artist:
Camellia
Circle Size:

Approach Rate:

Title:
crystallized
HP Drain:

Star Difficulty:

(6.24)
Creator:
-ckopoctb-
Accuracy:

Length:
4:22 (4:03 drain)
Source:
Genre:
Unspecified (Other)
BPM:
174
Tags:
dnb chillout dubstep mlg sourpls relax slider emilia adore livstvichka wajinshu
User Rating:
Success Rate:
Points of Failure:


(graph is accumulative, based on % at fail/retry)

4.0% (313 of 7882 plays)

Submitted:
Loved:
Nov 28, 2016
May 26, 2017
Rating Spread:

Favourited 79 times in total

Users that love this map: SoMad, Luanten, Shiawase, SirFendrel, GrEdMc, WrongVersion, -Trigger, Ikpot, unberlin, Hot Loli, kaccel, zGravEz, Shikinami Asuka, Serren-san, pixeliq, Ham Solo, FunnyMonkey, ntro, Avernus, ABYSS10001 and many more!
Options:
This Beatmap's Thread
This map is in a LOVED state.
As such, it will not award any pp and leaderboards may be reset by the beatmap creator.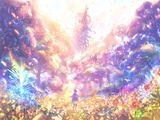 Difficultes
Livstvichka's SiO2 - Livstvichka

Waji's C4OH64O4 - wajinshu

Moonl1ght's C8H10N4O2 -

me



Girl's C11H15NO2 - Adore

My Friends Never Die -

me



Emilia's C9H13NO3 - Emilia
SB from Camellia - crystallized
lahphnya <3
https://osu.ppy.sh/s/474488
thx azer 💕 (⁄ ⁄•⁄ω⁄•⁄ ⁄)

Vaxei is in the lead! ()
Score
38,113,678 (98.06%)
Max Combo
1373
300 / 100 / 50
1053 / 27 / 0
Misses
3
Geki (Elite Beat!)
299
Katu (Beat!)
22
Mods
HD
Top 50 Scoreboard
| | Rank | Score | Accuracy | Player | Max Combo | 300 / 100 / 50 | Geki | Katu | Misses | Mods | |
| --- | --- | --- | --- | --- | --- | --- | --- | --- | --- | --- | --- |
| #1 | | 38,113,678 | 98.06% | Vaxei | 1373 | 1053&nbsp&nbsp/ 27 / 0 | 299 | 22 | 3 | HD | Report |
| #2 | | 37,048,930 | 96.65% | _index | 1394 | 1031&nbsp&nbsp/ 47 / 0 | 282 | 37 | 5 | None | Report |
| #3 | | 36,742,787 | 93.61% | Emilia | 1374 | 984&nbsp&nbsp/ 89 / 1 | 265 | 50 | 9 | HD | Report |
| #4 | | 34,694,280 | 92.66% | Electrovoid | 1381 | 968&nbsp&nbsp/ 106 / 1 | 249 | 68 | 8 | None | Report |
| #5 | | 34,477,520 | 94.41% | ftg | 1359 | 996&nbsp&nbsp/ 79 / 1 | 261 | 55 | 7 | None | Report |
| #6 | | 31,469,020 | 93.84% | Doomsday | 1296 | 988&nbsp&nbsp/ 85 / 0 | 258 | 55 | 10 | None | Report |
| #7 | | 28,613,965 | 95.75% | he rack | 1184 | 1018&nbsp&nbsp/ 57 / 0 | 274 | 42 | 8 | HD | Report |
| #8 | | 22,367,372 | 96.29% | My Angel Yaz | 1000 | 1027&nbsp&nbsp/ 46 / 3 | 281 | 33 | 7 | HD | Report |
| #9 | | 21,840,995 | 96.11% | Rucker | 996 | 1024&nbsp&nbsp/ 50 / 1 | 277 | 39 | 8 | HD | Report |
| #10 | | 20,477,120 | 96.09% | - Phantasma - | 989 | 1022&nbsp&nbsp/ 56 / 0 | 283 | 35 | 5 | None | Report |
| #11 | | 20,213,080 | 95.00% | Kaifin | 999 | 1007&nbsp&nbsp/ 64 / 3 | 272 | 41 | 9 | None | Report |
| #12 | | 19,966,490 | 92.64% | Hellotomlol225 | 995 | 968&nbsp&nbsp/ 106 / 0 | 248 | 68 | 9 | None | Report |
| #13 | | 19,829,870 | 95.63% | [Kergio] | 968 | 1017&nbsp&nbsp/ 55 / 2 | 279 | 38 | 9 | HD | Report |
| #14 | | 19,629,460 | 95.63% | Alumetri | 801 | 1016&nbsp&nbsp/ 58 / 2 | 275 | 41 | 7 | None | Report |
| #15 | | 19,445,860 | 93.81% | Woody11 | 997 | 990&nbsp&nbsp/ 77 / 2 | 263 | 48 | 14 | None | Report |
| #16 | | 18,801,740 | 90.52% | waaiiru | 980 | 935&nbsp&nbsp/ 134 / 4 | 239 | 72 | 10 | None | Report |
| #17 | | 18,718,270 | 92.52% | chokma | 993 | 967&nbsp&nbsp/ 105 / 0 | 246 | 68 | 11 | None | Report |
| #18 | | 18,111,010 | 93.91% | Dsan | 965 | 990&nbsp&nbsp/ 80 / 2 | 267 | 45 | 11 | None | Report |
| #19 | | 17,961,140 | 93.37% | ZachiZombie | 794 | 982&nbsp&nbsp/ 87 / 1 | 258 | 53 | 13 | None | Report |
| #20 | | 17,005,500 | 95.48% | rustbell | 790 | 1016&nbsp&nbsp/ 52 / 4 | 281 | 30 | 11 | None | Report |
| #21 | | 16,814,830 | 92.54% | Srayne | 872 | 968&nbsp&nbsp/ 101 / 3 | 246 | 66 | 11 | None | Report |
| #22 | | 16,434,003 | 95.80% | DDM | 624 | 1018&nbsp&nbsp/ 57 / 3 | 283 | 34 | 5 | HD | Report |
| #23 | | 15,814,360 | 90.40% | jhoo902 | 854 | 933&nbsp&nbsp/ 137 / 2 | 236 | 80 | 11 | None | Report |
| #24 | | 15,190,670 | 85.64% | Ulygold | 784 | 857&nbsp&nbsp/ 207 / 9 | 191 | 116 | 10 | None | Report |
| #25 | | 14,554,750 | 94.21% | ima | 615 | 994&nbsp&nbsp/ 78 / 2 | 266 | 46 | 9 | None | Report |
| #26 | | 14,534,600 | 83.53% | Fichi | 893 | 826&nbsp&nbsp/ 231 / 10 | 188 | 113 | 16 | None | Report |
| #27 | | 13,781,350 | 91.91% | Hituh | 749 | 959&nbsp&nbsp/ 107 / 4 | 241 | 69 | 13 | None | Report |
| #28 | | 13,527,130 | 96.08% | Silent Spica | 704 | 1026&nbsp&nbsp/ 43 / 1 | 284 | 27 | 13 | None | Report |
| #29 | | 13,467,040 | 93.01% | Space tourist | 744 | 976&nbsp&nbsp/ 93 / 2 | 250 | 61 | 12 | None | Report |
| #30 | | 13,308,550 | 90.46% | yf_bmp | 737 | 935&nbsp&nbsp/ 133 / 2 | 231 | 79 | 13 | None | Report |
| #31 | | 13,274,600 | 92.51% | nicogame14 | 609 | 970&nbsp&nbsp/ 93 / 5 | 247 | 60 | 15 | None | Report |
| #32 | | 12,367,650 | 92.66% | Reegi | 710 | 971&nbsp&nbsp/ 97 / 1 | 260 | 51 | 14 | None | Report |
| #33 | | 12,227,530 | 93.03% | Sharfik | 646 | 974&nbsp&nbsp/ 100 / 1 | 249 | 65 | 8 | None | Report |
| #34 | | 12,158,200 | 88.83% | Arctic Wolf | 771 | 910&nbsp&nbsp/ 153 / 6 | 233 | 76 | 14 | None | Report |
| #35 | | 12,145,330 | 93.44% | BoT-Shirt | 553 | 986&nbsp&nbsp/ 77 / 2 | 270 | 39 | 18 | None | Report |
| #36 | | 11,958,040 | 89.57% | Nawakaski | 782 | 927&nbsp&nbsp/ 127 / 4 | 234 | 69 | 25 | None | Report |
| #37 | | 11,945,760 | 94.80% | Herbayse | 541 | 1007&nbsp&nbsp/ 55 / 8 | 271 | 37 | 13 | None | Report |
| #38 | | 11,844,630 | 88.37% | Demon | 759 | 903&nbsp&nbsp/ 159 / 6 | 228 | 77 | 15 | None | Report |
| #39 | | 11,774,980 | 92.43% | thaibuy | 592 | 966&nbsp&nbsp/ 104 / 2 | 252 | 58 | 11 | None | Report |
| #40 | | 11,663,532 | 92.43% | gusrua123 | 665 | 968&nbsp&nbsp/ 98 / 2 | 258 | 53 | 15 | HD | Report |
| #41 | | 11,620,678 | 93.46% | Ahmnesia | 644 | 985&nbsp&nbsp/ 81 / 1 | 256 | 53 | 16 | HD | Report |
| #42 | | 11,470,922 | 94.08% | [ScarletFang] | 574 | 993&nbsp&nbsp/ 77 / 1 | 270 | 43 | 12 | HD | Report |
| #43 | | 11,240,930 | 89.24% | Optimism | 647 | 923&nbsp&nbsp/ 126 / 9 | 233 | 65 | 25 | HD | Report |
| #44 | | 11,136,040 | 94.58% | benki | 553 | 1001&nbsp&nbsp/ 68 / 4 | 268 | 45 | 10 | None | Report |
| #45 | | 11,040,850 | 90.38% | Seinaru | 646 | 937&nbsp&nbsp/ 121 / 9 | 244 | 61 | 16 | None | Report |
| #46 | | 10,949,500 | 88.50% | Blairzey | 573 | 901&nbsp&nbsp/ 169 / 7 | 222 | 88 | 6 | None | Report |
| #47 | | 10,862,752 | 90.66% | Tekkito | 599 | 937&nbsp&nbsp/ 134 / 1 | 236 | 78 | 11 | HD | Report |
| #48 | | 10,795,120 | 91.97% | -Trigger | 563 | 964&nbsp&nbsp/ 90 / 12 | 248 | 53 | 17 | None | Report |
| #49 | | 10,713,940 | 94.57% | pyon | 563 | 1002&nbsp&nbsp/ 66 / 1 | 266 | 45 | 14 | HD | Report |
| #50 | | 10,648,395 | 93.67% | My Angel Kaoura | 599 | 985&nbsp&nbsp/ 87 / 3 | 259 | 54 | 8 | HD | Report |