Artist:
tarolabo
Circle Size:

Approach Rate:

Title:
eth ken
HP Drain:

Star Difficulty:

(7.02)
Creator:
_yu68
Accuracy:

Length:
2:20 (2:18 drain)
Source:
Genre:
Unspecified (Other)
BPM:
126
Tags:
User Rating:
Success Rate:
Points of Failure:


(graph is accumulative, based on % at fail/retry)

23.8% (171 of 720 plays)

Submitted:
Loved:
Nov 8, 2016
Jan 2, 2018
Rating Spread:

Favourited 10 times in total

Users that love this map: Arrival, zigizigiefe, Eiuh, FusRoYay, musake, Tsubasa2, nananass, Lze, Nayo, TrolloCat
Options:
Modding / Discussion
This map is in a LOVED state.
As such, it will not award any pp and leaderboards may be reset by the beatmap creator.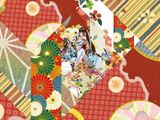 For graveyard.

Inner Oni

Ex's Hell Oni
...by
Sayaka-
asuasu_yura is in the lead! ()
Score
1,402,752 (98.98%)
Max Combo
1122
300 / 100 / 50
1099 / 23 / 0
Misses
0
Geki (Elite Beat!)
10
Katu (Beat!)
0
Mods
HD
Top 50 Scoreboard
| | Rank | Score | Accuracy | Player | Max Combo | 300 / 100 / 50 | Geki | Katu | Misses | Mods | |
| --- | --- | --- | --- | --- | --- | --- | --- | --- | --- | --- | --- |
| #1 | | 1,402,752 | 98.98% | asuasu_yura | 1122 | 1099&nbsp&nbsp/ 23 / 0 | 10 | 0 | 0 | HD | Report |
| #2 | | 1,397,262 | 98.71% | nuzojon | 1122 | 1093&nbsp&nbsp/ 29 / 0 | 34 | 9 | 0 | HD | Report |
| #3 | | 1,384,098 | 97.95% | janitoreihil | 1121 | 1077&nbsp&nbsp/ 44 / 0 | 17 | 4 | 1 | HD | Report |
| #4 | | 1,370,200 | 99.96% | _yu68 | 1122 | 1121&nbsp&nbsp/ 1 / 0 | 29 | 0 | 0 | None | Report |
| #5 | | 1,368,880 | 99.87% | Remiriahshs | 1122 | 1119&nbsp&nbsp/ 3 / 0 | 0 | 0 | 0 | SD | Report |
| #6 | | 1,366,410 | 99.82% | rango | 1122 | 1118&nbsp&nbsp/ 4 / 0 | 5 | 1 | 0 | None | Report |
| #7 | | 1,366,080 | 99.69% | Shallty | 1122 | 1115&nbsp&nbsp/ 7 / 0 | 30 | 0 | 0 | None | Report |
| #8 | | 1,364,640 | 99.60% | Lze | 1122 | 1113&nbsp&nbsp/ 9 / 0 | 12 | 1 | 0 | None | Report |
| #9 | | 1,364,412 | 97.33% | MetalStream | 1095 | 1075&nbsp&nbsp/ 34 / 0 | 28 | 2 | 13 | HD | Report |
| #10 | | 1,364,380 | 99.64% | shakeitdance | 1122 | 1114&nbsp&nbsp/ 8 / 0 | 1 | 0 | 0 | None | Report |
| #11 | | 1,364,202 | 96.12% | babysnakes | 1122 | 1035&nbsp&nbsp/ 87 / 0 | 30 | 2 | 0 | HD | Report |
| #12 | | 1,359,640 | 99.24% | JDrago14 | 1122 | 1105&nbsp&nbsp/ 17 / 0 | 54 | 2 | 0 | None | Report |
| #13 | | 1,357,390 | 99.33% | AlvaroYL | 1122 | 1107&nbsp&nbsp/ 15 / 0 | 21 | 0 | 0 | None | Report |
| #14 | | 1,353,470 | 99.29% | Digsuke | 1122 | 1106&nbsp&nbsp/ 16 / 0 | 3 | 0 | 0 | None | Report |
| #15 | | 1,350,930 | 98.44% | Lalamomo4 | 1122 | 1087&nbsp&nbsp/ 35 / 0 | 50 | 2 | 0 | None | Report |
| #16 | | 1,349,040 | 98.66% | _mai | 1122 | 1092&nbsp&nbsp/ 30 / 0 | 29 | 0 | 0 | None | Report |
| #17 | | 1,347,730 | 98.48% | gekiowata | 1122 | 1088&nbsp&nbsp/ 34 / 0 | 37 | 6 | 0 | None | Report |
| #18 | | 1,344,740 | 98.62% | KitajimaYN | 1111 | 1096&nbsp&nbsp/ 21 / 0 | 5 | 0 | 5 | None | Report |
| #19 | | 1,336,230 | 97.64% | Ulqui | 1122 | 1069&nbsp&nbsp/ 53 / 0 | 20 | 0 | 0 | None | Report |
| #20 | | 1,335,800 | 97.82% | frukoyurdakul | 1102 | 1088&nbsp&nbsp/ 19 / 0 | 0 | 0 | 15 | None | Report |
| #21 | | 1,335,410 | 97.99% | Colorojo12 | 1106 | 1083&nbsp&nbsp/ 33 / 0 | 0 | 0 | 6 | None | Report |
| #22 | | 1,320,800 | 97.55% | [- Maekawa -] | 1097 | 1079&nbsp&nbsp/ 31 / 0 | 24 | 0 | 12 | None | Report |
| #23 | | 1,320,510 | 98.26% | ikanoosusi321 | 1122 | 1083&nbsp&nbsp/ 39 / 0 | 23 | 1 | 0 | None | Report |
| #24 | | 1,299,254 | 98.35% | le gagoguigo3 | 668 | 1087&nbsp&nbsp/ 33 / 0 | 28 | 0 | 2 | None | Report |
| #25 | | 1,297,490 | 98.44% | 7_7 | 915 | 1090&nbsp&nbsp/ 29 / 0 | 49 | 1 | 3 | None | Report |
| #26 | | 1,288,712 | 98.35% | TrolloCat | 930 | 1091&nbsp&nbsp/ 25 / 0 | 39 | 1 | 6 | None | Report |
| #27 | | 1,287,850 | 97.95% | xpokn | 1111 | 1079&nbsp&nbsp/ 40 / 0 | 2 | 0 | 3 | None | Report |
| #28 | | 1,286,970 | 98.13% | goheegy | 1019 | 1092&nbsp&nbsp/ 18 / 0 | 17 | 3 | 12 | None | Report |
| #29 | | 1,282,370 | 97.42% | Ppus | 613 | 1074&nbsp&nbsp/ 38 / 0 | 28 | 7 | 10 | None | Report |
| #30 | | 1,275,600 | 96.52% | kane K hiku | 1112 | 1051&nbsp&nbsp/ 64 / 0 | 0 | 0 | 7 | None | Report |
| #31 | | 1,270,374 | 96.43% | Misieuroo | 1030 | 1046&nbsp&nbsp/ 72 / 0 | 23 | 0 | 4 | None | Report |
| #32 | | 1,268,826 | 98.84% | Nayo | 770 | 1098&nbsp&nbsp/ 22 / 0 | 28 | 1 | 2 | None | Report |
| #33 | | 1,261,710 | 98.17% | Opersent | 848 | 1083&nbsp&nbsp/ 37 / 0 | 2 | 0 | 2 | None | Report |
| #34 | | 1,257,084 | 96.12% | haga1115 | 1023 | 1068&nbsp&nbsp/ 21 / 0 | 36 | 3 | 33 | None | Report |
| #35 | | 1,256,100 | 96.93% | Das | 799 | 1064&nbsp&nbsp/ 47 / 0 | 3 | 0 | 11 | None | Report |
| #36 | | 1,234,290 | 97.33% | HiroK | 681 | 1075&nbsp&nbsp/ 34 / 0 | 1 | 0 | 13 | None | Report |
| #37 | | 1,231,398 | 96.93% | kuroshishi16 | 583 | 1062&nbsp&nbsp/ 51 / 0 | 46 | 2 | 9 | None | Report |
| #38 | | 1,215,298 | 97.33% | yea | 650 | 1064&nbsp&nbsp/ 56 / 0 | 11 | 1 | 2 | None | Report |
| #39 | | 1,156,880 | 94.43% | zigizigiefe | 665 | 1008&nbsp&nbsp/ 103 / 0 | 38 | 8 | 11 | None | Report |
| #40 | | 1,138,208 | 96.21% | Don Omar | 556 | 1045&nbsp&nbsp/ 69 / 0 | 1 | 0 | 8 | None | Report |
| #41 | | 1,131,194 | 94.07% | Loopy542 | 407 | 1021&nbsp&nbsp/ 69 / 0 | 42 | 4 | 32 | None | Report |
| #42 | | 1,126,656 | 96.57% | mysterfish | 515 | 1055&nbsp&nbsp/ 57 / 0 | 13 | 0 | 10 | None | Report |
| #43 | | 1,113,192 | 92.74% | Zestral | 346 | 998&nbsp&nbsp/ 85 / 0 | 16 | 1 | 39 | None | Report |
| #44 | | 1,112,496 | 94.56% | ryushifa | 459 | 1032&nbsp&nbsp/ 58 / 0 | 28 | 4 | 32 | None | Report |
| #45 | | 1,108,614 | 95.32% | komasy | 706 | 1038&nbsp&nbsp/ 63 / 0 | 17 | 2 | 21 | None | Report |
| #46 | | 1,091,844 | 92.60% | Kioshinxs | 414 | 986&nbsp&nbsp/ 106 / 0 | 21 | 8 | 30 | None | Report |
| #47 | | 1,085,040 | 91.76% | perro chocapic | 795 | 983&nbsp&nbsp/ 93 / 0 | 16 | 2 | 46 | None | Report |
| #48 | | 1,075,578 | 95.01% | Rass2103 | 354 | 1032&nbsp&nbsp/ 68 / 0 | 0 | 0 | 22 | None | Report |
| #49 | | 1,068,796 | 94.52% | Raiden | 393 | 1023&nbsp&nbsp/ 75 / 0 | 5 | 0 | 24 | None | Report |
| #50 | | 1,057,086 | 92.83% | Noko_BSF | 674 | 971&nbsp&nbsp/ 141 / 0 | 2 | 0 | 10 | None | Report |