Artist:
Camellia
Circle Size:

Approach Rate:

Title:
Bangin' Burst
HP Drain:

Star Difficulty:

(7.60)
Creator:
CLSW
Accuracy:

Length:
1:58 (1:57 drain)
Source:
SOUND VOLTEX II -infinite infection-
Genre:
Unspecified (Other)
BPM:
234
Tags:
User Rating:
Success Rate:
Points of Failure:


(graph is accumulative, based on % at fail/retry)

6.3% (2201 of 34805 plays)

Submitted:
Loved:
Oct 24, 2016
Jan 11, 2017
Rating Spread:

Favourited 39 times in total

Users that love this map: Grayswandir, INO, -C h i n o-, Vincs, Ryosuke, -Scarlet Rose-, rickad, Ryoko, Kyuare, -Kurx, dalyz, NachOx, Matt_H, Mikudesu, Kurtsi, Miauzgenau, -Ken, _Spectrum, Phantom_Stella, Shinji Wings and many more!
Options:
Modding / Discussion
This map is in a LOVED state.
As such, it will not award any pp and leaderboards may be reset by the beatmap creator.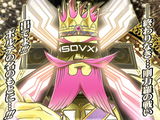 For loved
No more updates for now
ExGon is in the lead! ()
Score
51,028,007 (100.00%)
Max Combo
1204
300 / 100 / 50
1180 / 24 / 40
Misses
0
Geki (Elite Beat!)
135
Droplet misses
0
Mods
HD,HR
Top 50 Scoreboard
| | Rank | Score | Accuracy | Player | Max Combo | 300 / 100 / 50 | Geki | Droplet Miss | Misses | Mods | |
| --- | --- | --- | --- | --- | --- | --- | --- | --- | --- | --- | --- |
| #1 | | 51,028,007 | 100.00% | ExGon | 1204 | 1180&nbsp&nbsp/ 24 / 40 | 135 | 0 | 0 | HD,HR | Report |
| #2 | | 51,027,977 | 99.76% | Spectator | 1204 | 1180&nbsp&nbsp/ 24 / 37 | 135 | 3 | 0 | HD,HR | Report |
| #3 | | 48,160,156 | 100.00% | Catch The Beat | 1204 | 1180&nbsp&nbsp/ 24 / 40 | 135 | 0 | 0 | HR | Report |
| #4 | | 48,160,156 | 100.00% | DakkyChan | 1204 | 1180&nbsp&nbsp/ 24 / 40 | 135 | 0 | 0 | HR | Report |
| #5 | | 48,160,146 | 99.92% | qwhj1027 | 1204 | 1180&nbsp&nbsp/ 24 / 39 | 135 | 1 | 0 | HR | Report |
| #6 | | 45,599,471 | 100.00% | FABninja | 1204 | 1180&nbsp&nbsp/ 24 / 40 | 135 | 0 | 0 | HD | Report |
| #7 | | 45,599,471 | 100.00% | qebrus | 1204 | 1180&nbsp&nbsp/ 24 / 40 | 135 | 0 | 0 | HD | Report |
| #8 | | 45,599,471 | 100.00% | Fli | 1204 | 1180&nbsp&nbsp/ 24 / 40 | 135 | 0 | 0 | HD | Report |
| #9 | | 45,599,461 | 99.92% | Byeol | 1204 | 1180&nbsp&nbsp/ 24 / 39 | 135 | 1 | 0 | HD | Report |
| #10 | | 45,599,461 | 99.92% | Berea | 1204 | 1180&nbsp&nbsp/ 24 / 39 | 135 | 1 | 0 | HD | Report |
| #11 | | 45,599,461 | 99.92% | DreStar | 1204 | 1180&nbsp&nbsp/ 24 / 39 | 135 | 1 | 0 | HD | Report |
| #12 | | 45,598,351 | 99.84% | Vinci007 | 1204 | 1180&nbsp&nbsp/ 24 / 38 | 135 | 2 | 0 | HD | Report |
| #13 | | 43,039,260 | 100.00% | Guillotine | 1204 | 1180&nbsp&nbsp/ 24 / 40 | 135 | 0 | 0 | None | Report |
| #14 | | 43,039,260 | 100.00% | Sartan | 1204 | 1180&nbsp&nbsp/ 24 / 40 | 135 | 0 | 0 | None | Report |
| #15 | | 43,039,260 | 100.00% | Deceitful | 1204 | 1180&nbsp&nbsp/ 24 / 40 | 135 | 0 | 0 | None | Report |
| #16 | | 43,039,260 | 100.00% | ItsLingers | 1204 | 1180&nbsp&nbsp/ 24 / 40 | 135 | 0 | 0 | None | Report |
| #17 | | 43,039,260 | 100.00% | Crystal | 1204 | 1180&nbsp&nbsp/ 24 / 40 | 135 | 0 | 0 | None | Report |
| #18 | | 43,039,260 | 100.00% | CheungB | 1204 | 1180&nbsp&nbsp/ 24 / 40 | 135 | 0 | 0 | None | Report |
| #19 | | 43,039,260 | 100.00% | -Kurx | 1204 | 1180&nbsp&nbsp/ 24 / 40 | 135 | 0 | 0 | None | Report |
| #20 | | 43,039,260 | 100.00% | [224]Hyperw7 | 1204 | 1180&nbsp&nbsp/ 24 / 40 | 135 | 0 | 0 | None | Report |
| #21 | | 43,039,260 | 100.00% | dika312 | 1204 | 1180&nbsp&nbsp/ 24 / 40 | 135 | 0 | 0 | None | Report |
| #22 | | 43,039,260 | 100.00% | _Asriel | 1204 | 1180&nbsp&nbsp/ 24 / 40 | 135 | 0 | 0 | None | Report |
| #23 | | 43,039,260 | 100.00% | KagamineRin02 | 1204 | 1180&nbsp&nbsp/ 24 / 40 | 135 | 0 | 0 | None | Report |
| #24 | | 43,039,260 | 100.00% | Yukaa- | 1204 | 1180&nbsp&nbsp/ 24 / 40 | 135 | 0 | 0 | None | Report |
| #25 | | 43,039,260 | 100.00% | mjj741 | 1204 | 1180&nbsp&nbsp/ 24 / 40 | 135 | 0 | 0 | None | Report |
| #26 | | 43,039,260 | 100.00% | -Ken | 1204 | 1180&nbsp&nbsp/ 24 / 40 | 135 | 0 | 0 | None | Report |
| #27 | | 43,039,260 | 100.00% | - S a k u r a - | 1204 | 1180&nbsp&nbsp/ 24 / 40 | 135 | 0 | 0 | None | Report |
| #28 | | 43,039,260 | 100.00% | Lovefool | 1204 | 1180&nbsp&nbsp/ 24 / 40 | 135 | 0 | 0 | None | Report |
| #29 | | 43,039,260 | 100.00% | Nipah | 1204 | 1180&nbsp&nbsp/ 24 / 40 | 135 | 0 | 0 | None | Report |
| #30 | | 43,039,250 | 99.92% | VagaNNN | 1204 | 1180&nbsp&nbsp/ 24 / 39 | 135 | 1 | 0 | None | Report |
| #31 | | 43,039,250 | 99.92% | Sakurano Kurimu | 1204 | 1180&nbsp&nbsp/ 24 / 39 | 135 | 1 | 0 | None | Report |
| #32 | | 43,039,250 | 99.92% | Saiyajin | 1204 | 1180&nbsp&nbsp/ 24 / 39 | 135 | 1 | 0 | None | Report |
| #33 | | 43,039,250 | 99.92% | Kazuyo | 1204 | 1180&nbsp&nbsp/ 24 / 39 | 135 | 1 | 0 | None | Report |
| #34 | | 43,038,160 | 100.00% | die Eisdiele | 1204 | 1180&nbsp&nbsp/ 24 / 40 | 135 | 0 | 0 | PF | Report |
| #35 | | 43,038,150 | 99.92% | Crystallize | 1204 | 1180&nbsp&nbsp/ 24 / 39 | 135 | 1 | 0 | None | Report |
| #36 | | 43,038,150 | 99.92% | monstratorfull | 1204 | 1180&nbsp&nbsp/ 24 / 39 | 135 | 1 | 0 | None | Report |
| #37 | | 43,038,150 | 99.92% | Skyleia | 1204 | 1180&nbsp&nbsp/ 24 / 39 | 135 | 1 | 0 | None | Report |
| #38 | | 42,967,020 | 99.76% | Noulayfe | 1201 | 1180&nbsp&nbsp/ 23 / 38 | 134 | 2 | 1 | None | Report |
| #39 | | 42,751,380 | 99.92% | LechuCzechu | 1198 | 1179&nbsp&nbsp/ 24 / 40 | 134 | 0 | 1 | None | Report |
| #40 | | 42,605,500 | 99.60% | FruitCatcher | 1196 | 1175&nbsp&nbsp/ 24 / 40 | 133 | 0 | 5 | None | Report |
| #41 | | 41,134,010 | 99.84% | T o u k o | 1175 | 1179&nbsp&nbsp/ 24 / 39 | 134 | 1 | 1 | None | Report |
| #42 | | 40,718,140 | 99.92% | Wesley | 1169 | 1179&nbsp&nbsp/ 24 / 40 | 134 | 0 | 1 | None | Report |
| #43 | | 40,378,190 | 99.68% | CelegaS | 1164 | 1177&nbsp&nbsp/ 24 / 39 | 134 | 1 | 3 | None | Report |
| #44 | | 40,376,000 | 99.76% | Hirikoshi | 1164 | 1177&nbsp&nbsp/ 24 / 40 | 134 | 0 | 3 | None | Report |
| #45 | | 39,202,399 | 99.60% | PakaChan | 1080 | 1176&nbsp&nbsp/ 24 / 39 | 133 | 1 | 4 | HR | Report |
| #46 | | 38,588,820 | 99.44% | Karym | 1137 | 1176&nbsp&nbsp/ 23 / 38 | 132 | 2 | 5 | None | Report |
| #47 | | 38,199,650 | 99.44% | ItsLexii | 1132 | 1174&nbsp&nbsp/ 24 / 39 | 132 | 1 | 6 | None | Report |
| #48 | | 37,090,370 | 99.84% | Vincs | 1113 | 1179&nbsp&nbsp/ 24 / 39 | 134 | 1 | 1 | None | Report |
| #49 | | 36,557,680 | 99.28% | Minalinsky- | 1105 | 1176&nbsp&nbsp/ 23 / 36 | 132 | 4 | 5 | None | Report |
| #50 | | 36,537,340 | 99.92% | Hana Yukiko | 1104 | 1179&nbsp&nbsp/ 24 / 40 | 134 | 0 | 1 | None | Report |